Keeping with the easy homemade gift giving theme, this three ingredient face cleanser is top of the list. I am combining it with an aloe almond coconut lotion and a brown sugar honey sugar scrub (coming Tuesday & Wednesday) and making little stocking stuffers for some of my friends this season.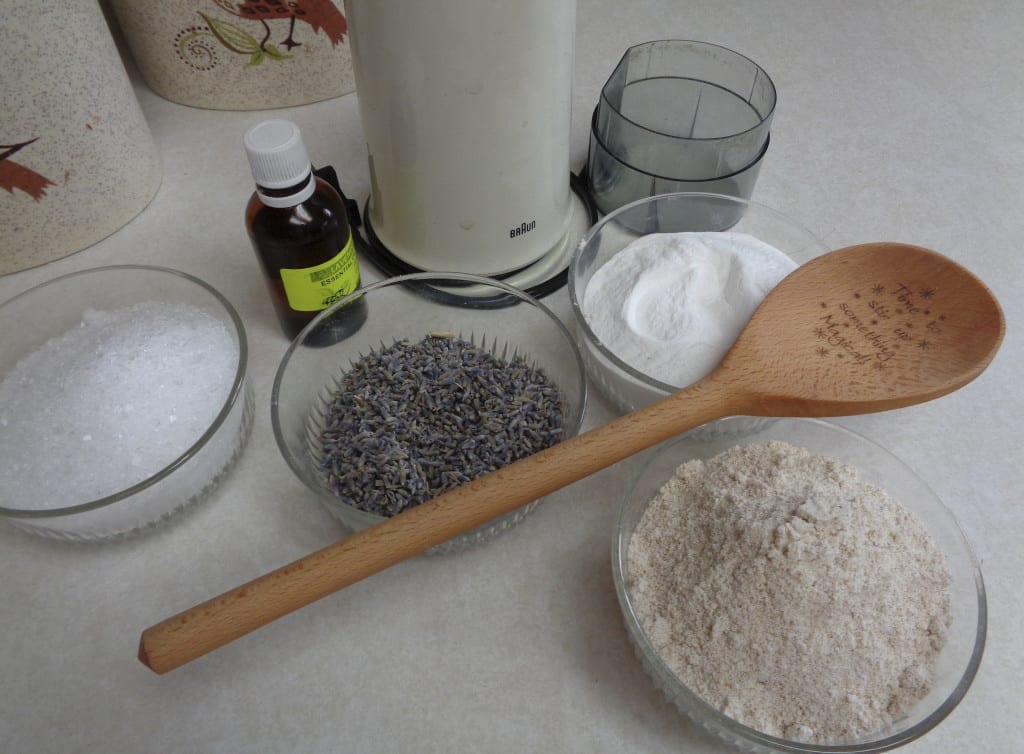 You will need:
1 part dried lavender flowers
2 parts baking soda
3 parts oat flour
lavender essential oil (optional)
Sea salts (optional and only if you are thinking about a relaxing bath instead of a facial cleanser)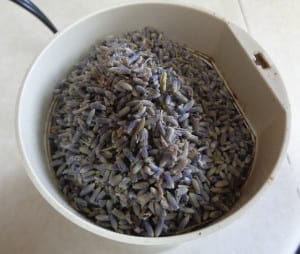 Place the lavender flowers in a coffee/spice grinder and pulse until the flowers are completely powdered.
You can see, if there are several batches to do, that the grinder can get dirty so be prepared to clean it out after the flowers are completed.
Pulse some rice to get most of the excess  out and using a toothpick clean the edges before thoroughly wiping down the inside, ready for your next adventure.
Once pulsed, place in a bowl and add the baking soda and oat flour.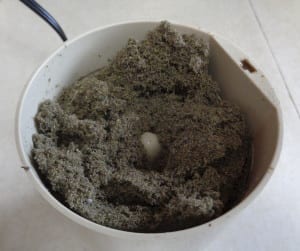 It is possible to use oatmeal and pulse it as well but oat flour does the job really well.
Baking soda is an exfoliating agent that helps remove dead cells.

Oats have anti-inflammatory properties and contain saponins allowing it to be used as an alternative to a mild soap.
Stir all the ingredients together until well mixed and store in an easy to use container. I found little containers at the dollar store, making it easy to create a "stack of treats".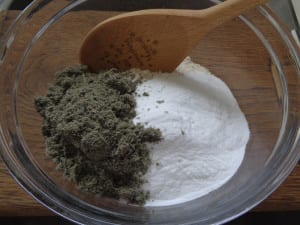 A larger container that will hold just the cleanser will make a nice individual gift.
It is possible to add a few drops of lavender essential oil if you so choose.
To use, mix with a small amount of water to form a paste and use to gently massage skin. Rinse well and pat dry.
We all deserve a little pampering and I am sure you know someone who does as well. This cleanser is not something I use everyday but one to two of times a week has been working well for me.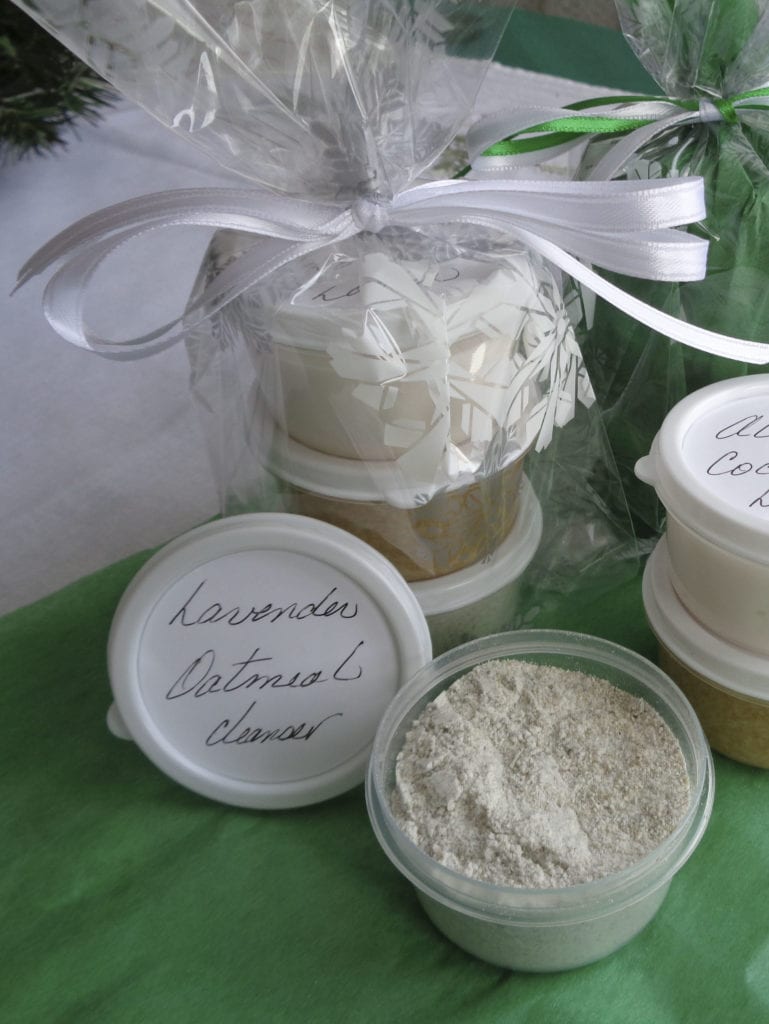 Lavender Oat Cleanser from My Kitchen Wand