Last weekend I was scheduled to teach two children's chocolate classes making Easter treats at a local museum. Upon arrival for set-up, I realized that the bunny mold was still sitting on the counter in the laundry room, too far away to drive home and collect.
What's a girl to do?
Thankfully the first group of 4 – 8 year olds had a parent with them so we got creative, and made freehand bunnies, in four simple steps.
Whether using chocolate melts or tempered couverture, the process is the same.
Step one – Fill a piping or sandwich bag with chocolate and snip a small section off the end of the bag.
Step two – Pipe two shapes, the bottom one, a larger oval, for the body, and the second one, smaller circle for the head. The piping can be smoothed out with a toothpick, knife or stir stick if any tweaking is needed.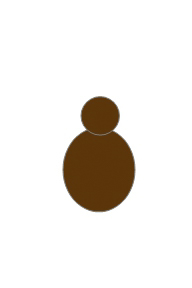 Step three – Create the ears by piping additional chocolate, or using a toothpick as a piant brush and pulling the chocolate up from the head.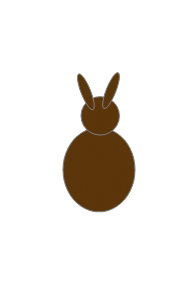 Step four – Add mini marshmallow tail and allow to cool and harden.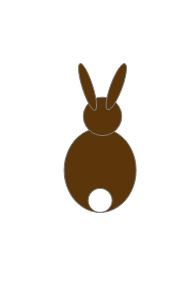 The kids did great pulling the ears out and adding the  tails, even cutting them smaller when a mini marshmallow was too big. Oh, we also flavoured the chocolate. These were mint.

The one possible drawback from the first attempt was that the flow of the chocolate could be seen and that can be distracting but for 4 – 8 year old first time chocolate makers, they did great.
Round two with the slightly older students and three things changed. We used a custom batch of chocolate ( half milk and half white ) so the colour was lighter than straight milk. Some of the bunnies got a crooked ear and others didn't get their tails until after they were hard and could be turned over, revealing nice smooth silhouettes.
Everyone learned as we went along and each bunny improved over the previous one. I got to bring the beginner ones home for show and tell.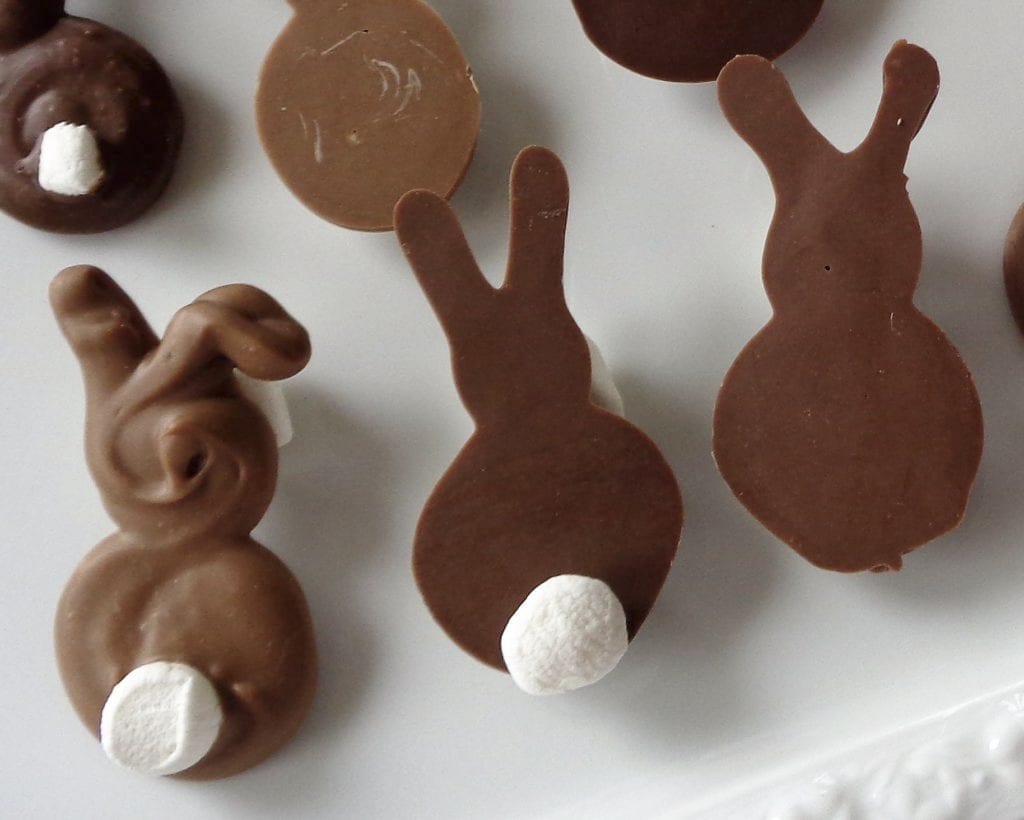 So the next time things go awry, don't panic, take a deep breath and move forward.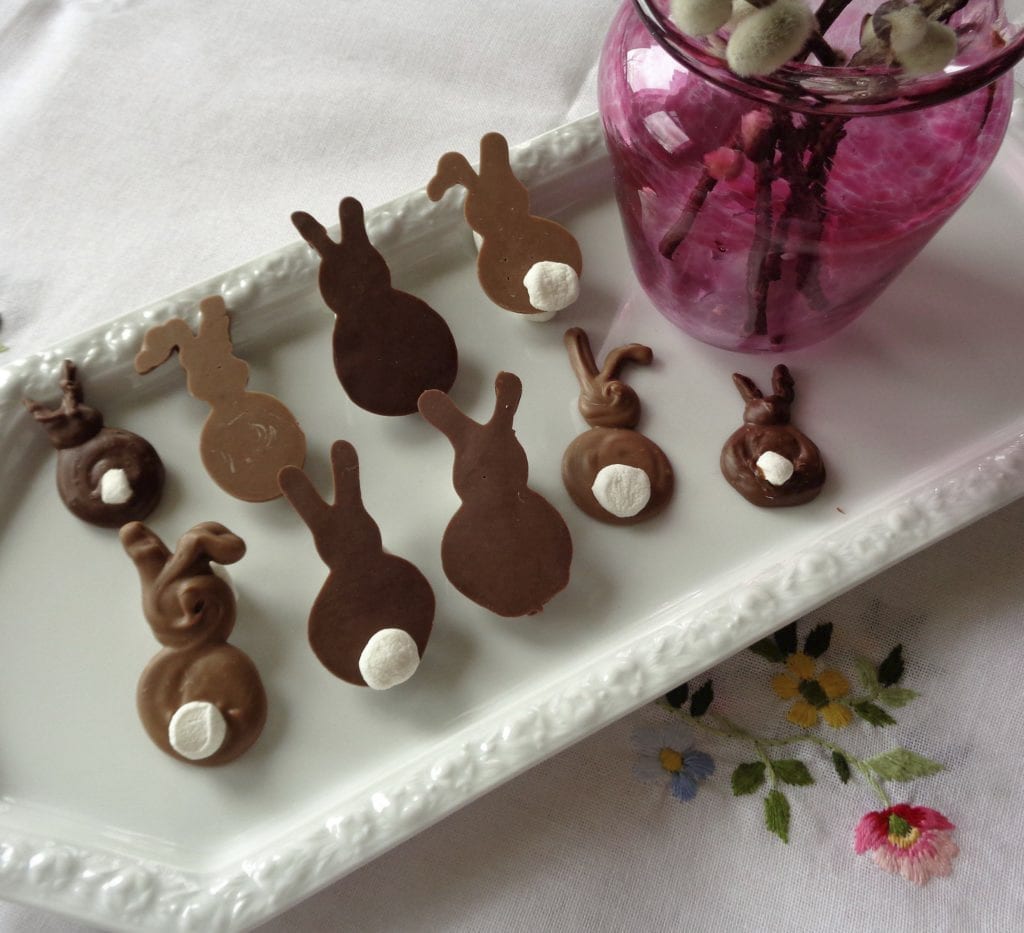 I would love to see the silhouettes, grouped in families, around the side of a lightly blue tinted  Ostara cake with jelly bean eggs hiding in green coloured coconut grass at the bottom. I think kids would have a blast making it.
Update!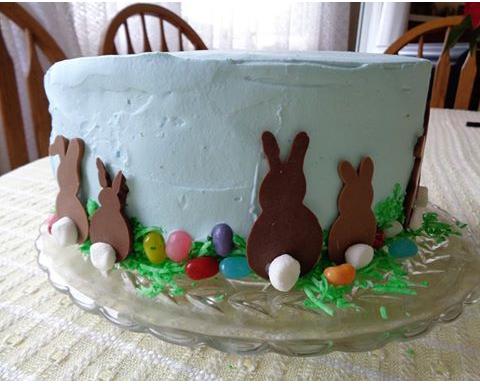 Making freehand Easter Bunnies from My Kitchen Wand