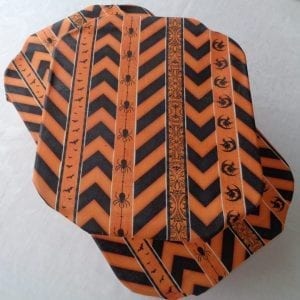 Trying to get away from plastics? Want to keep your snackin' cakes moist?
These wraps, made by saturating cotton with a mixture of resin, oil and beeswax are a cheeky alternative for wrapping foods and covering dishes that don't have lids.
They are easily cleaned with a wipe of warm water and will last through at least 150 uses. When no longer sticky they can be redipped or cut up and composted.
It is easy to find wraps cut in circles for wrapping sandwiches, cut fruits and vegetables or leftovers in bowls.
Not so easy are square ones large enough to cover cake and casserole dishes.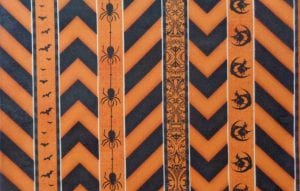 This geometric piece of witchy (spiders and bats and broomsticks being ridden, oh my) material is 26 x 11 inches.
Large enough to cover a 9×13 casserole and an 8×8 baking form by cutting across at 11 inches, it also allows for cutting to the size that works best in your kitchen. If your casserole is 7 x 11 or if you would prefer loaf pan sizes, it is all possible within the 26 x 11 inches.
There will be a little stickiness that comes off the material and onto the handles of glass baking forms while the covers are new. It washes off easily once the cake is gone and the container is popped in the dishwasher.
Store wraps not in use in away from air and keep food fresh longer while not contributing to plastic pollution.
Marti Rasmussen has been using them for months and says, "I think they are awesome. They work great for cheese and my husband's sandwiches that he takes to work."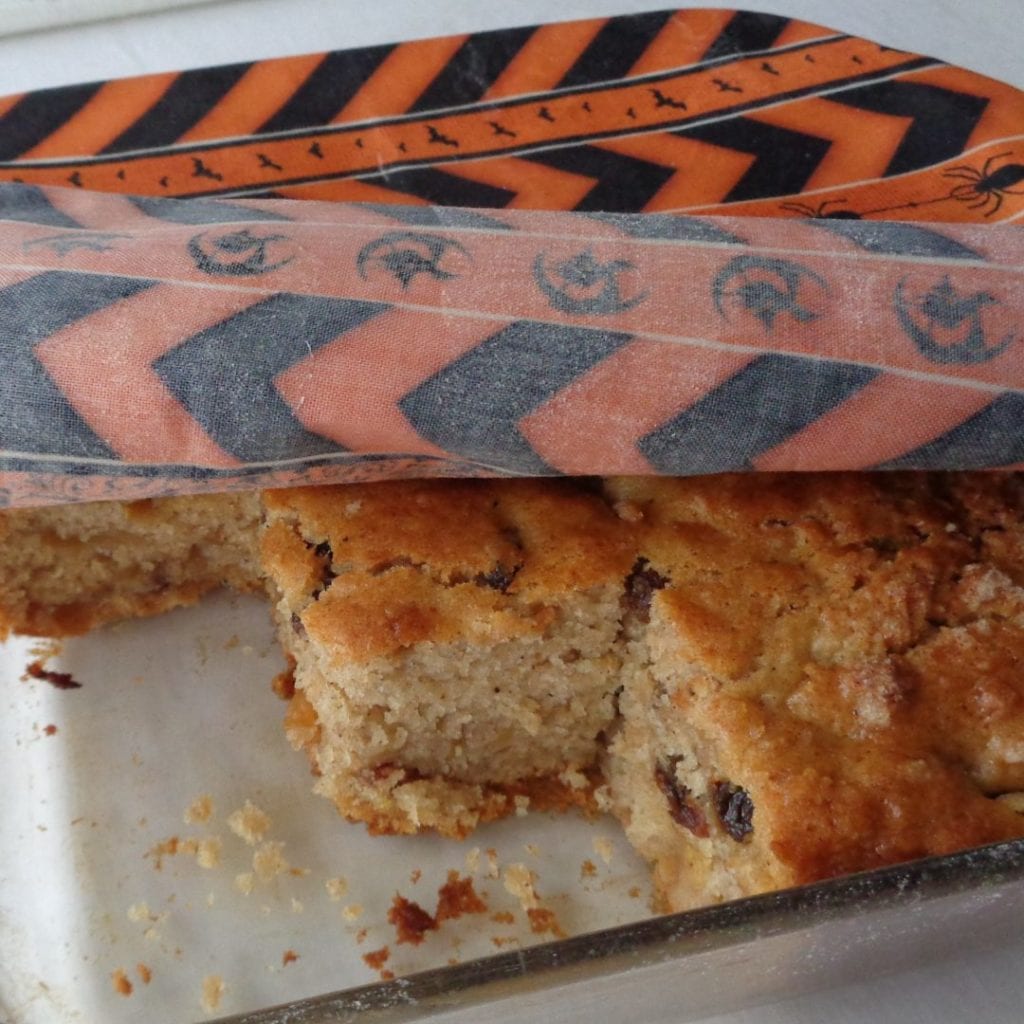 Stocking stuffer for a Kitchen Witch?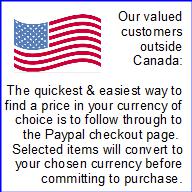 Beeswax wrap     $15.00 Canadian