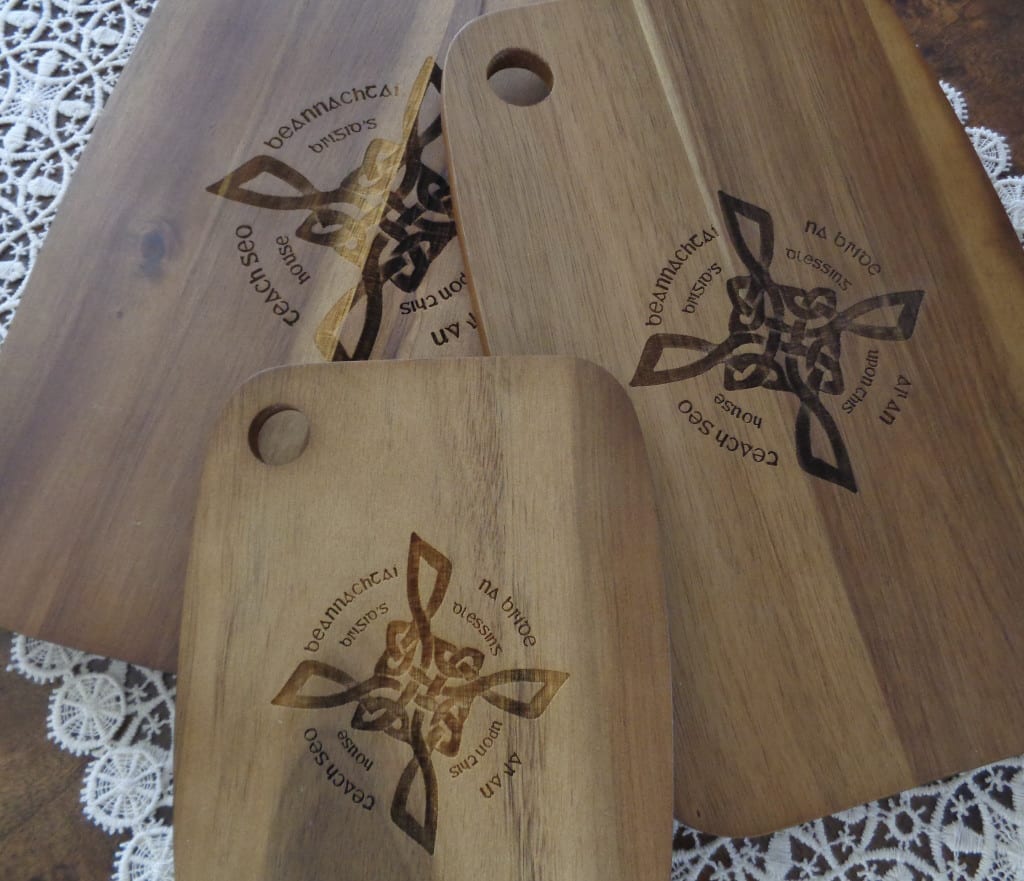 There is a strong connection to the Celtic Goddess Brigid in the traditions of Imbolc and through her to St. Brigid, a patron saint of Ireland and the celebrating of Candlemas. Of the many practised customs of Imbolc probably the most known (after spring cleaning) is the making of Brigid Crosses. They are usually woven from the straw left over after the creation of the Brideog or "Little Brid", a doll decorated with all manner of pretty things.
On Imbolc Eve, it was common for the Brideog to be carried through the streets to the houses in the village. The procession would be invited into homes for singing and blessings and if a home was in need of a fresh Brigid Cross, one was given. The new Brigid Cross was sprinkled with sacred water and then a blessing is asked of Brigid for home and family before it is hung near a door.
This cutting board design also asks for the blessing of Brigid for your home and will find a lovely place to nestle in your cozy kitchen. The circle around the cross is in Gaelic with the English on the inside.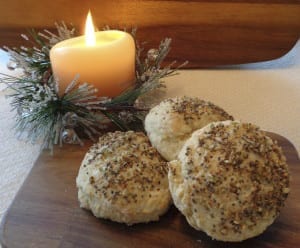 Small – 7 3/4 x 5 3/4 inches   $17.50 CANADIAN
Works well as a cheese board for two, sandwich plate or for chopping small amounts of vegetables. Made from Acacia wood and finished with rounded edges and a thumb hole for easy carrying.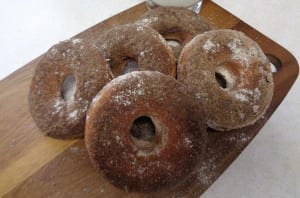 Medium – 11 3/4 x 7 7/8 inches    $25.00 CANADIAN
One side for chopping and the other for use as a serving platter or display. Made from Acacia wood and finished with rounded edges and a thumb hole for easy carrying.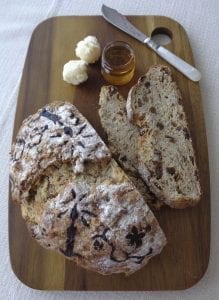 Large – 14 x 9 3/8 inches   $30.00 CANADIAN
Able to accommodate a full loaf of bread or use as a platter for charcuterie, similar tapas options or when the whole family needs a veggie plate. Made from Acacia wood and finished with rounded edges and a thumb hole for easy carrying.

One of a Kind
Each board is a unique combination of natural wood pieces and will react a little differently when being engraved.
Some grains are lighter than others and may create a stripe effect. Others will be more monochromatic.
Alternate Designs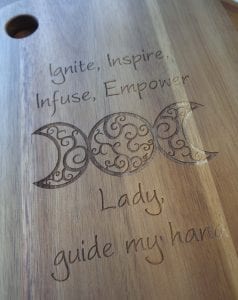 Prefer a different My Kitchen Wand design?
That is absolutely possible.
Just send us a message through the contact page.
If all that is happening is a change in design, there is no additional cost.
Customization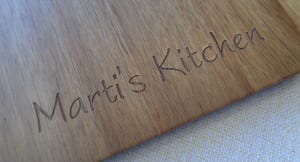 Want to add a name and or date?
Also possible.
Makes a lovely personalized handfasting/wedding present or a housewarming gift. There will be a small added cost depending on the request but let's start with an email through the contact page.
Limited Supply
I saw it here but now its gone! These cutting boards have been made possible through a special purchase and once gone will not be available again.
Overseas shipping?
Yes! What the additional postage might be depends on the size/weight of cutting board chosen and where in the world its forever home will be.  Send us an email and we will confirm back with a shipping cost.