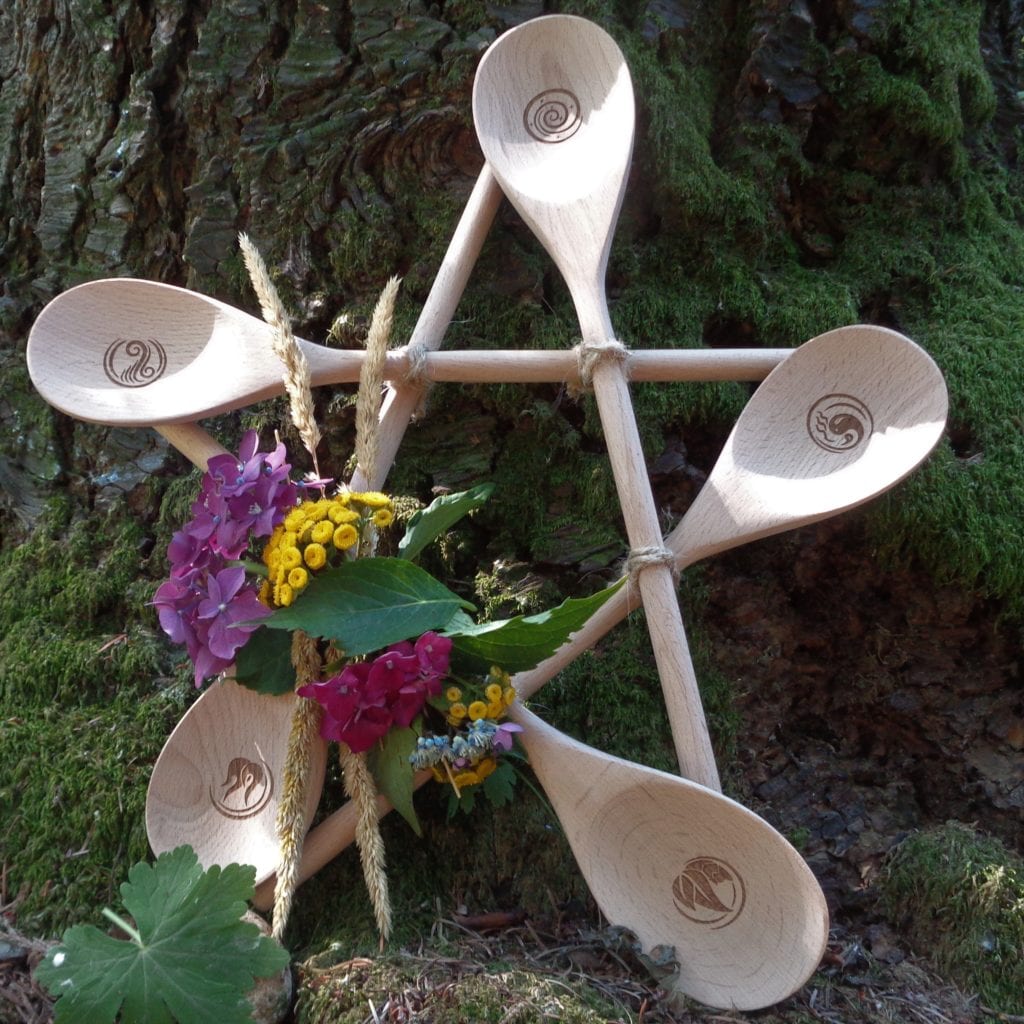 The Lughnasadh wreath above is just one example of what can be created with these five engraved spoons, one for each element of the pentagram; water, earth, fire, air, spirit.
The spoons themselves are untreated beech wood and can be oiled, varnished, painted, glitter glued or finished in any way you see fit. Testing a small area where it won't be seen is always a good idea.
Add a loop to the back so it can be easily hung on a kitchen wall. Other ideas would be to attach to the front a candle holder platform, test tube for fresh flowers or fireproof base for incense.
When laying the wreath horizontally, like the Imbolc wreath below it becomes a table center for a turning of the wheel gathering with friends and/or family.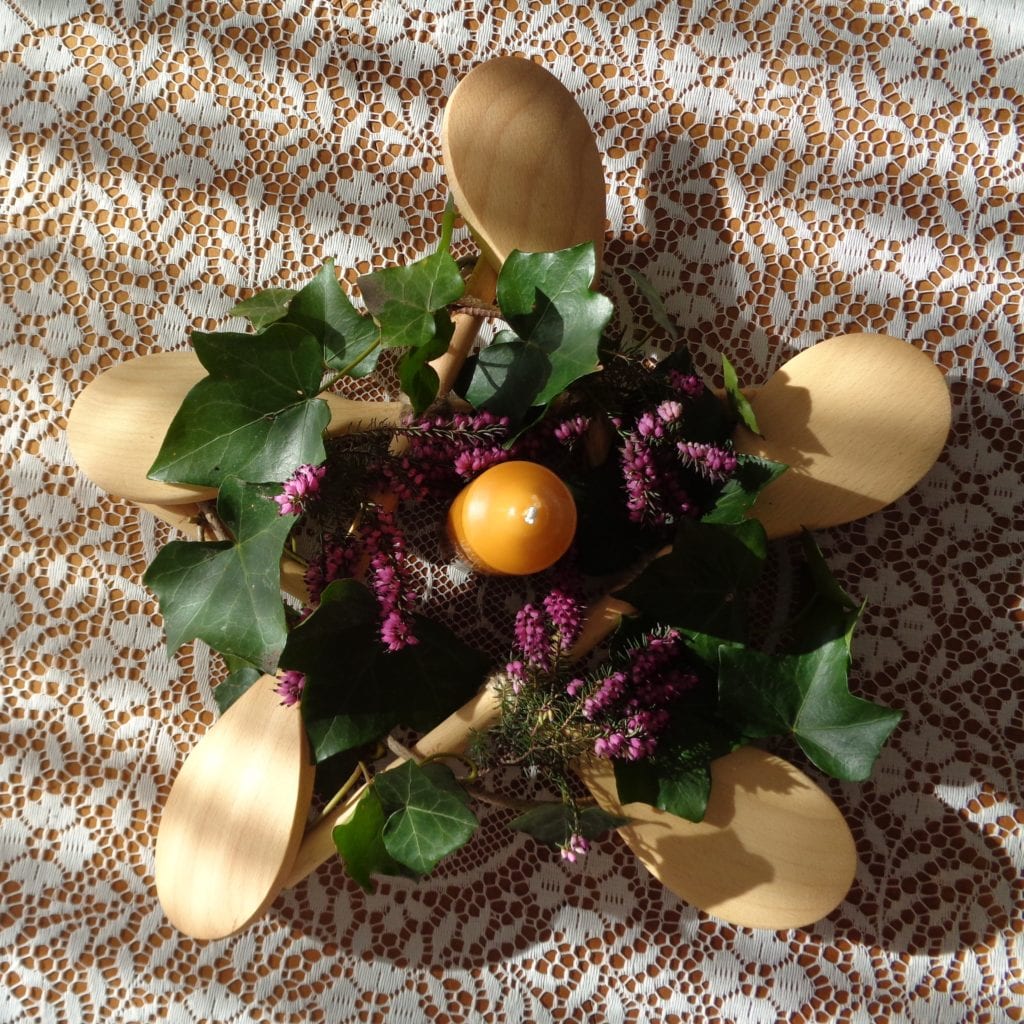 I personally like changing the floral materials for each season. Using dried or silk flowers for a more permanent display works as well. Adding a cauldron creates a focus for magical work that needs doing.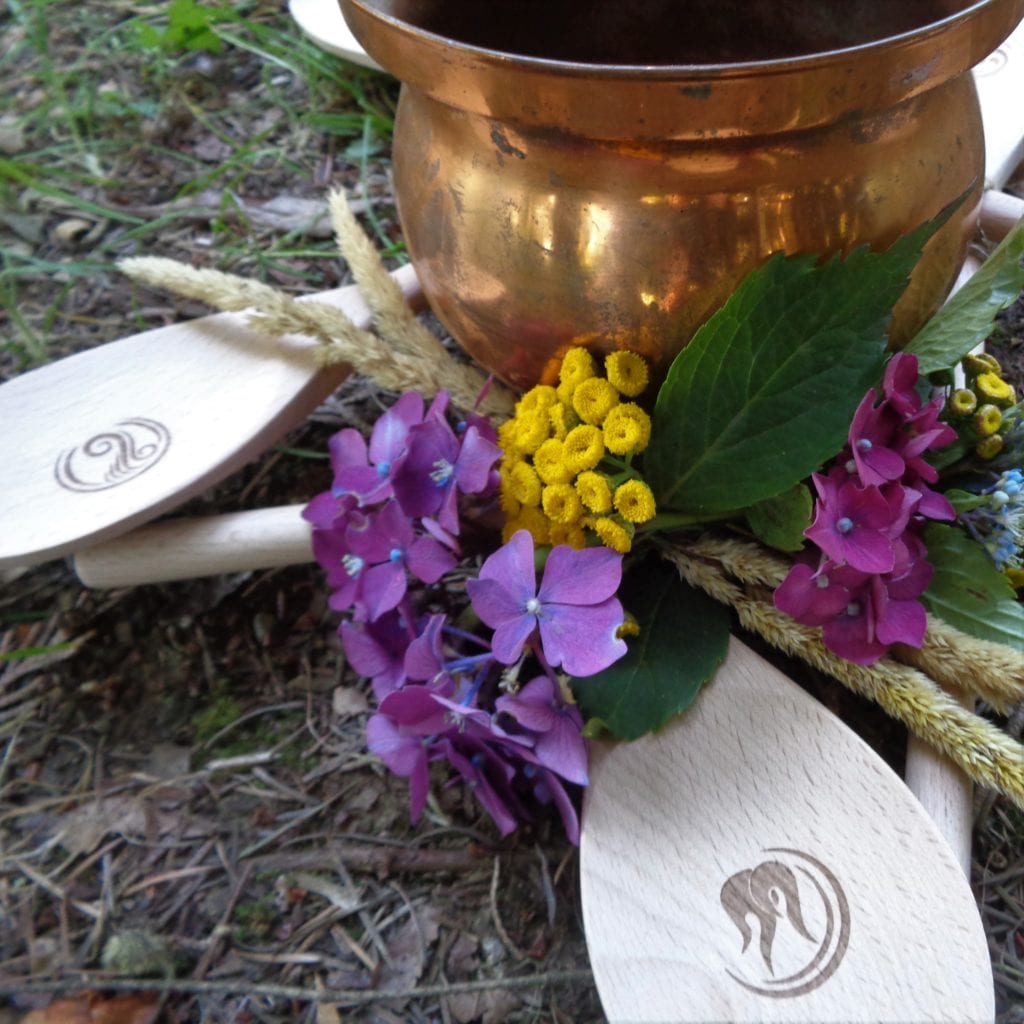 The spoons can be used separately or together. Mark garden beds, build a kitchen clock, make a picture frame, or keep jars from falling off the shelves while your tiny house is on the move. Endless ideas, ongoing playtime.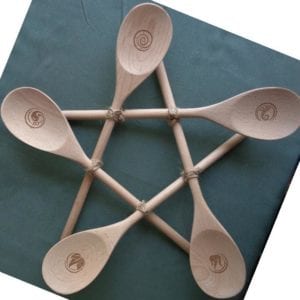 The spoons come with My Kitchen Wand engraved on the back. They are only available in the 33 cm/13 inch length.
The spoons themselves did not graduate to become Kitchen Wands but you probably won't even see why. My suggestion is getting creative with them.
If your choice is use these in the kitchen, I highly recommend treating them with food safe protection before using. Wood is porous and will soak up the moist things it comes in contact with ( spaghetti sauce, gravy, chicken stock ) and that will quickly change their colour.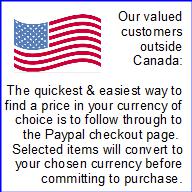 Set of five elemental icon spoons  $40.00 Canadian

***We are pleased to ship orders outside of Canada and the United States. Please click on the "add to cart" button below and $6.00 additional postage will be added to your order so that Canada Post will be happy too.***
Additional International postage               $ 6.00 Canadian