High teas are generally divided into three sections, the savoury options were often "finger" sandwiches (small enough to eat cleanly with two fingers). They were filled with cucumber slices, watercress, tuna and similar light fillings.
I think I have shared the story of my grandfather as a boy, who regularly won MVP when playing soccer. The prize was tea with the Head Master's wife. He would always go back to the dorm with his tummy rumbling after his "prize" while the rest of the team had a proper evening meal and returned full to the brim.
These days you can often find savoury pastries included in this section of a tea. My two choices are a mushroom chicken pocket with sage pesto and a prosciutto and persimmon tart.
For both I will use a processor style puff style pastry.
You will need:
1/3 cup cold water
1/2 cup plus 2 Tbsp. butter, chilled
1 cup all-purpose flour, plus more for work surface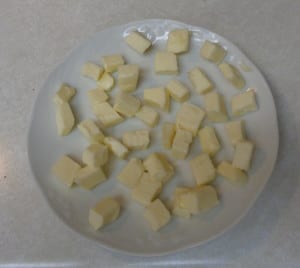 As always begin by freeing up the time and space to focus on the task at hand. Wash hands and find your apron. Be conscious of shifting to a grounded centered place from which to do this creative work. I am working on a project for someone who deserves a break so my intentions are around relaxation and stress release and the joy of being in the moment with friends while I prepare the dough as that is my wish for her and the friends that will gather. Deep breath in and begin.
Start by cutting the 1/2 cup of butter into small pieces and popping them in the freezer to firm up if the butter has been sitting at room temperature.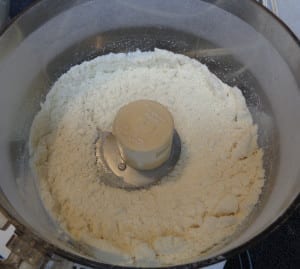 I used salted butter as that was what was handy but unsalted is also possible. When using unsalted butter include 1/2 tsp. salt. If that sounds just like extra shopping and work to you, there is a reason. Many bakers use unsalted butter and add their own salt is to be able to control the final outcomes. Mass produced salted butter will vary in the salt content and using unsalted butter allows the baker to have the final say.
In a food processor measure the flour and add the final 2 Tbsp. of butter. Pulse until well combined. There should be no pieces left and a pale yellow colour to the flour.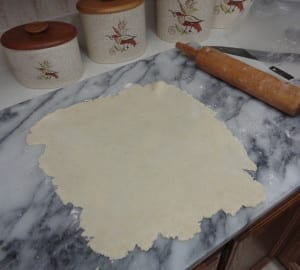 Add the cold pieces from the freezer and pulse  2 – 3 times, leaving small pieces of the butter still visible.
The pulses should be short, only a second in length. Add half the water and pulse again, once. Add the second half of the water and pulse again.Pulse a second time. Do not expect the dough to form into a ball.
Transfer the contents of the bowl to a lightly floured surface. Lift out the blade and with a spatula clean all the contents of the bowl onto the board.
Sprinkle a little more flour over the dough and with your hands, squeeze the dough together. It is sometimes suggested that this be done between pieces of wax or parchment paper but I find I prefer to work directly with the dough.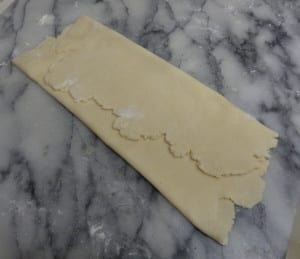 Flatten the dough into a rectangle and then roll out, rolling in both directions to create and even shape. Do not worry about getting exactly even edges at this point as they will all be folded inside.
You may find the larger pieces of butter to be a bit sticky and that can be fixed with a little extra flour on top or on the rolling pin as needed. Keep your rolling pin clean. If pieces of butter attach themselves, remove as you will find it easier to roll out the dough.
Once rolled out and flat to approximately 16 x 16 ( and if it is 12 x 20 don't worry ), fold the outside into the middle from both side, so that you have three layers of dough.
From the short end roll up the dough, making sure the edge is on the bottom. Using floured hands press down the dough to form a square or rectangle and wrap for storage in the fridge.
Allow the dough to cool for at least three hours, overnight is better and use within three days. This recipe was enough to make 9 each of two items I had on the fall high tea menu. As there were six people coming that was 50% extra for seconds or "issues".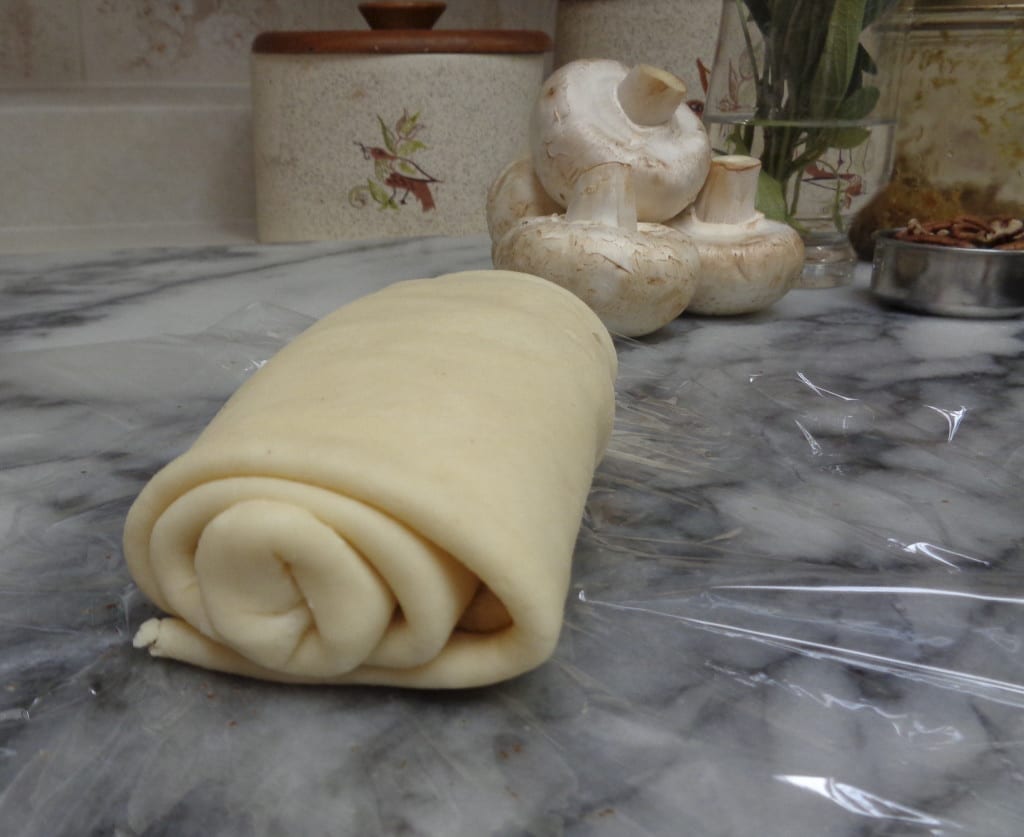 With the basic dough made we can now move on and finish off the Chicken Mushroom Pockets and the Prosciutto Persimmon Tarts, or whatever adventures you would like to get yourself into.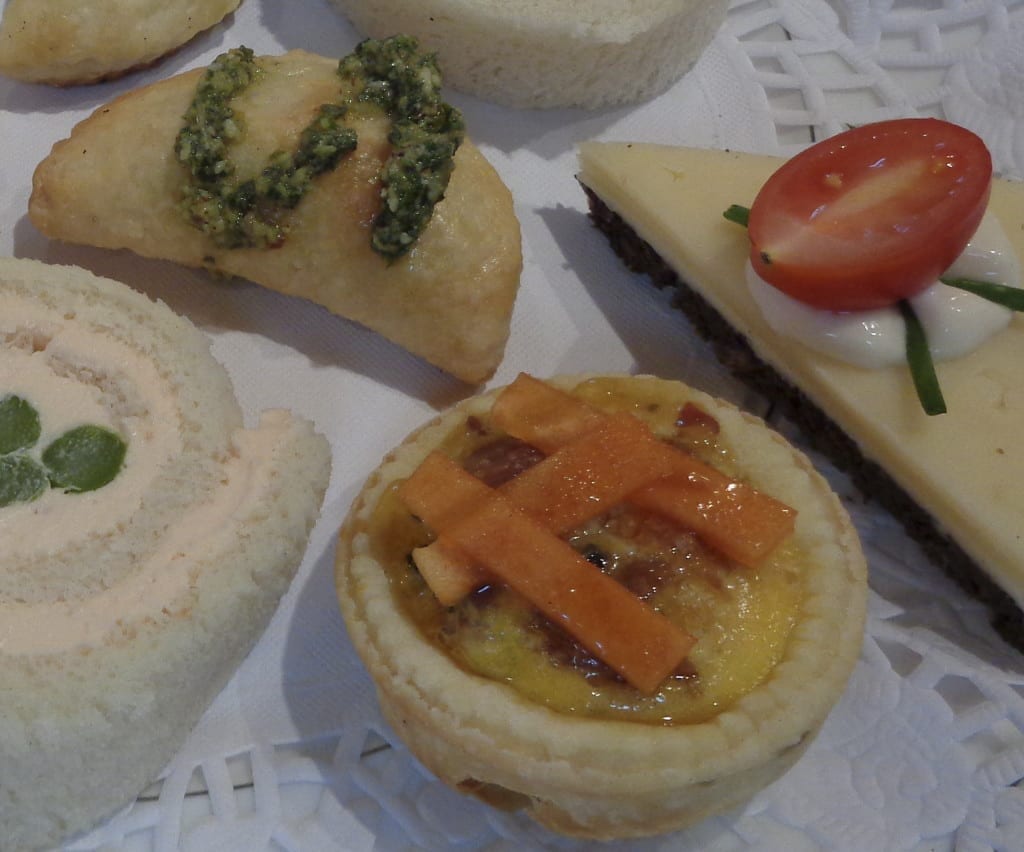 Puff Pastry by Food Processor from My Kitchen Wand