One of the other prep items for the Fall High Tea I mentioned yesterday is a sage pesto. It is intended as a garnish for chicken mushroom pockets.
Pesto is a quick and easy thing to prepare. Getting all the layers of flavour to come together to suit your taste is the trick. I would encourage you to experiment. Most people would recognize a basil pesto easily but there are other herbs from the garden that will work as well. In my part of the world this is a great time to bring in the last of herbs and put some tasty alternative flavour pestos away for the winter.
The one thing to consider with sage is that it is a potent herb and "lifting" the flavour is helpful. I did that with some extra lovage and mint. Parsley or celery tops will work as well.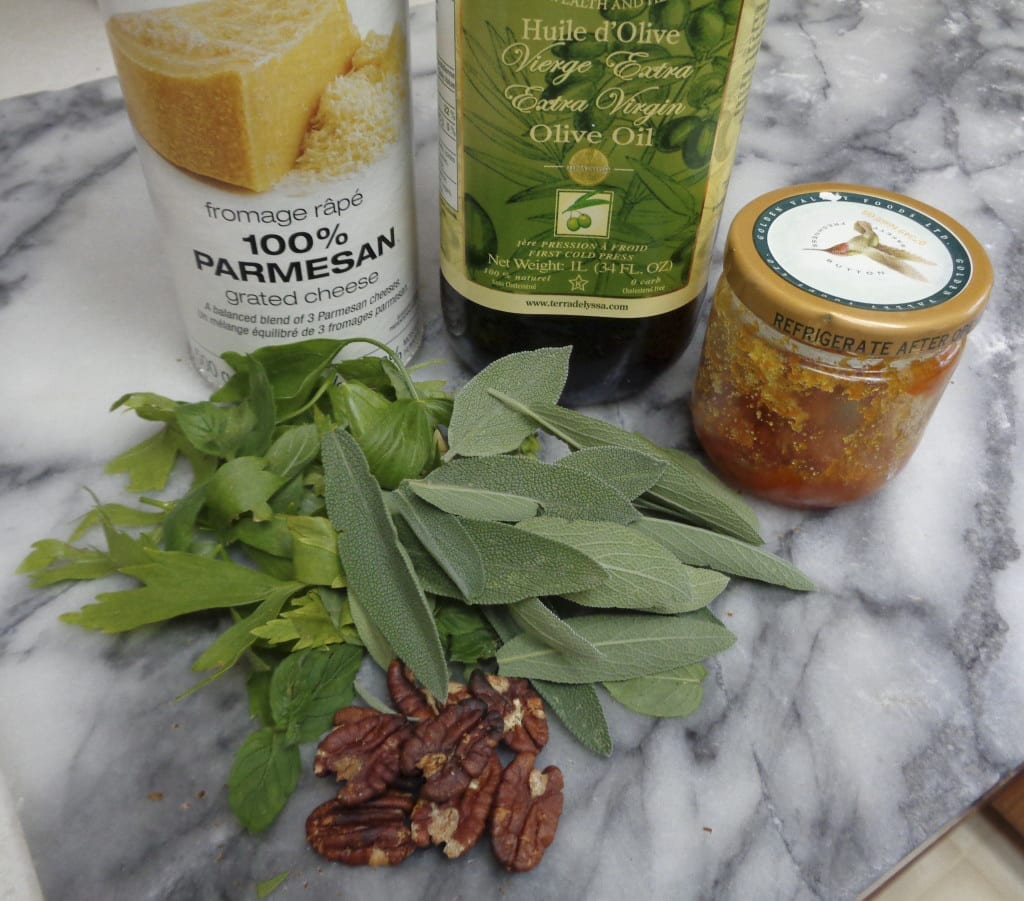 You will need:
5 – 6 pecan halves, toasted
2 Tbsp. lovage
2 Tbsp. mint
1/4 cup sage, packed
1/2 garlic clove
1 Tbsp. Parmesan
3 -4 Tbsp. extra-virgin olive oil
1/2 tsp. orange zest
1/2 tsp lemon zest
1-2 tsp. fresh lemon juice
salt to taste
Close your eyes, take a deep breath in, hold and slowly release. Repeat if need be, we all have "those" days. Prepare by washing your hands ( another opportunity to wash the world away ) and putting on an apron ( creating separation ). Move your focus into the kitchen and the present moment. Welcome inspiration and the Lady of the Hearth from the path you follow.
Begin by toasting your nuts. I used pecans but you can easily swap then out for walnuts or hazelnuts. In a 350 degree toaster oven for 7 – 10 minutes should do it. Make sure you are watching. Toaster ovens can burn things quickly.
Place all the ingredients except the oil and salt in a small processor about 3 inches across. I popped in 1/2  garlic clove and might cut it down to a 1/4 next time. ( UPDATE: with a little time to sit 1/2 clove was just lovely.)
Pulse until finely chopped and then add in the oil until you have reached the desired consistency. I am planning on piping with this so a little thinner is good.
Add salt to taste and use immediately or store in an airtight container in the fridge. Freeze if  not needed right away. This makes about half a cup, all I need.
You may want to increase the amounts when planning for dinner. Top butternut squash ravioli, drizzle over curried carrot apple soup or use as a spread in sandwiches.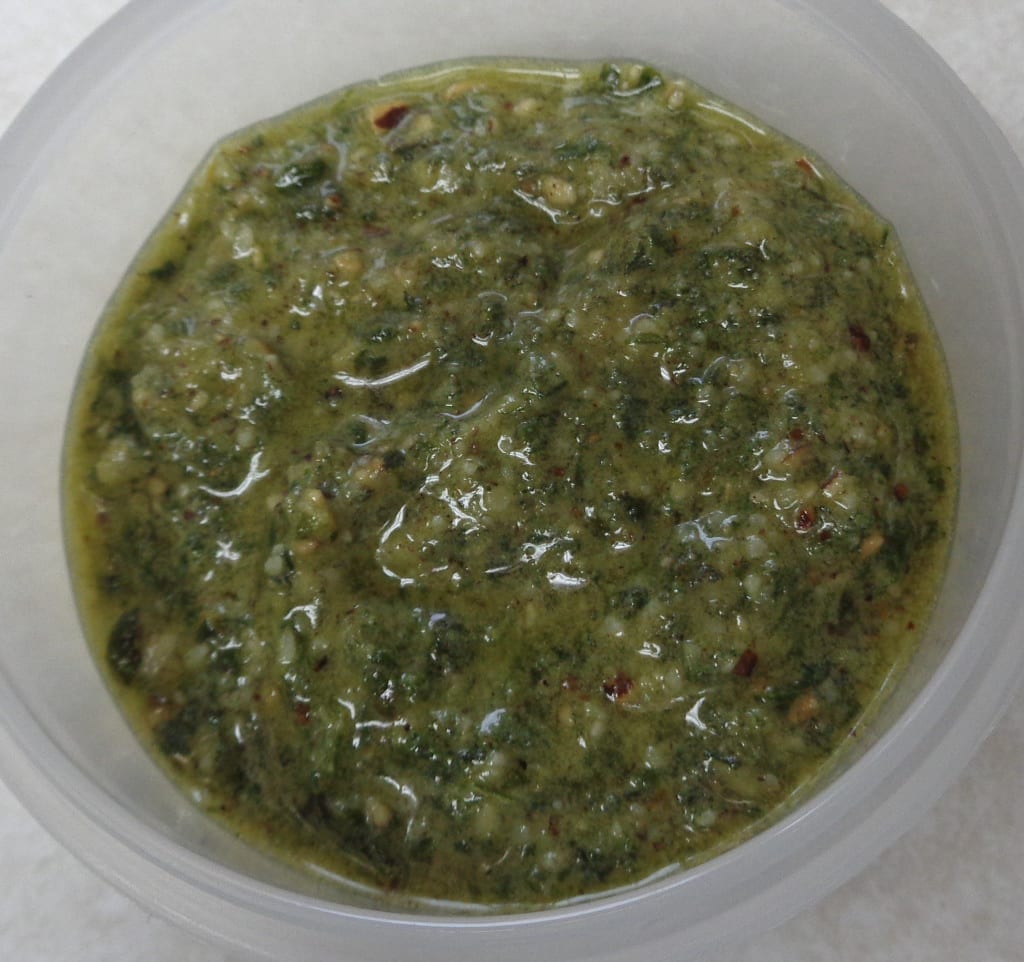 Sage Pesto from My Kitchen Wand