Moving outside our comfort zones is not always simple. We have the ingredients in stock. We know the feel of the dough. It is easier to repeat what comes easily than try something that might not work, time and ingredients lost.

Not all "solutions" are for everyone. Gluten-free, non dairy, low-fat, keto, paleo, religious restrictions, budget are just a few of the perspectives that can influence food choices. Sometimes though there is something sitting on a shoulder suggesting a possibly healthier option while the opposite shoulder defends the status quo with a differing point of view.
When you start playing in the field of alternatives and substitutions new vocabulary needs learning, xantham and guar gum, tapioca starch, arrowroot powder ( alright if you are a Mom and bought the cookies, you probably know that one) 🙂 Additionally, reducing one type of ingredient usually means an increase of another; less carbs, more fat for example.
This recipe is not a bread in the sense of a baguette or challah. There is no yeast and the texture is nothing like a soda bread even though it uses baking soda. The lightness comes mostly from the number of eggs in the loaf.  It is made with coconut, almond and quinoa flour. All items getting more and more easily available if not less costly than all purpose flour.
I invite you to explore if moving towards a product that contains more nutrition and fewer additives is something you have been considering. All the ingredients are in common use and there is room for a bit of substitution. If quinoa flour is not your thing, and it isn't everyones, it can be exchanged 1:1 for more almond flour or ground flax seed. Butter can be replaced with coconut oil. Changes to the finished product will occur but it is all a matter of what you and yours prefer.
I am not suggesting this is "the best" alternative, simply that it is a comfortable place to start the adventure.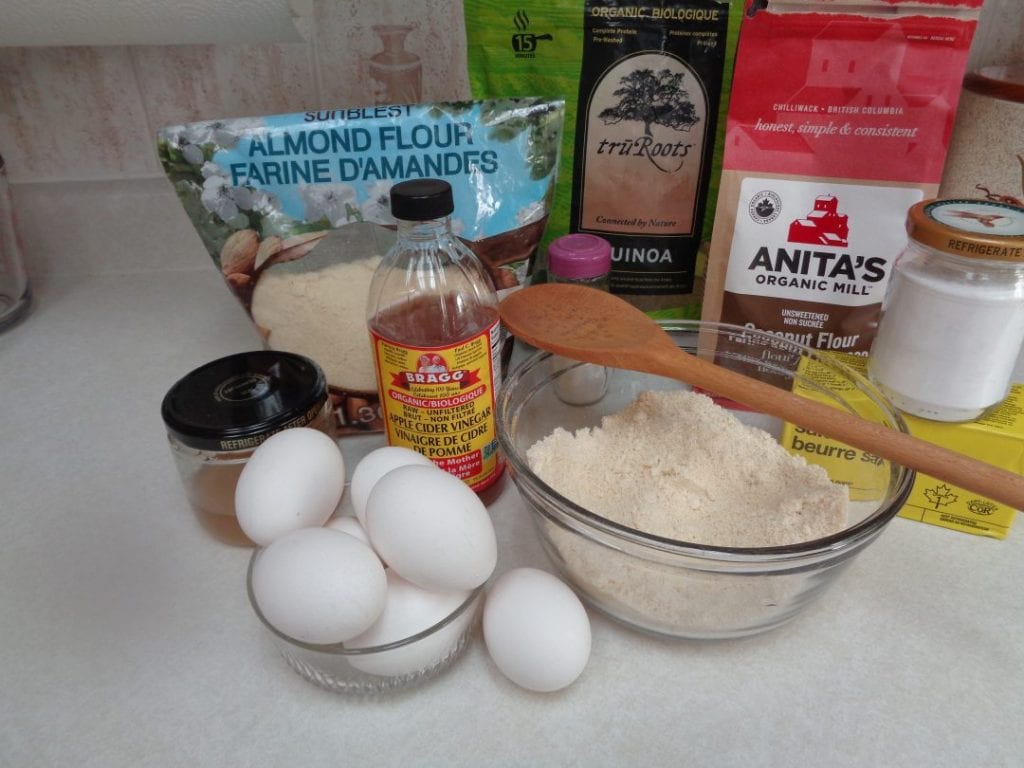 You will need:
2/3 cup coconut flour
1/2 cup almond flour
1/4 cup ground quinoa flour

1/2 cup butter
7 extra large eggs
1 Tbsp. honey
1 1/2 tsp. apple cider vinegar
1/3 cup water
3/4 tsp. baking soda
1/2 tsp. salt
" In my kitchen filled with care, I welcome Fire, Earth, Water, Air". Take a deep breath in and hold for a moment, then slowly release, letting any stress or nigglies loose as you exhale. Wash your hands under warm water, letting any remaining grumbles fall off your fingertips. A clean energy around you is always a good place to start. Invite the compassionate spirit and begin.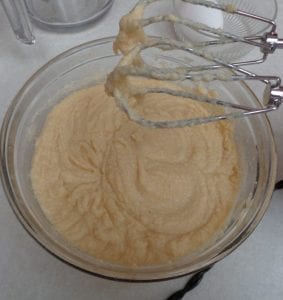 Preheat the oven to 300 degrees F. No yeast, no rising time needed.
Over a low heat, melt the butter in a small pot until only a little solid piece is left. Take off the heat and add in the honey. Allow the mixture to cool and the last of the butter to melt. Add in the apple cider vinegar and stir.
In a small bowl mix together all the dry ingredients.
In a medium bowl, using a hand mixer, whip the eggs with a low to medium speed. Once well combined add the dry ingredients.
Pour in the butter mixture and water. The batter will be lumpy. Continue to mix until smooth.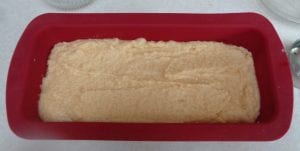 Transfer the batter to a standard size, greased metal loaf pan or as in this case a silicon mold.
Baking will take about an hour. The bread should be firm to a gentle touch but spring back when a finger is removed, a lovely golden brown tone and will have risen almost to the top of the pan.
Allow to cool for at least 10 minutes before removing from the pan to continue cooling.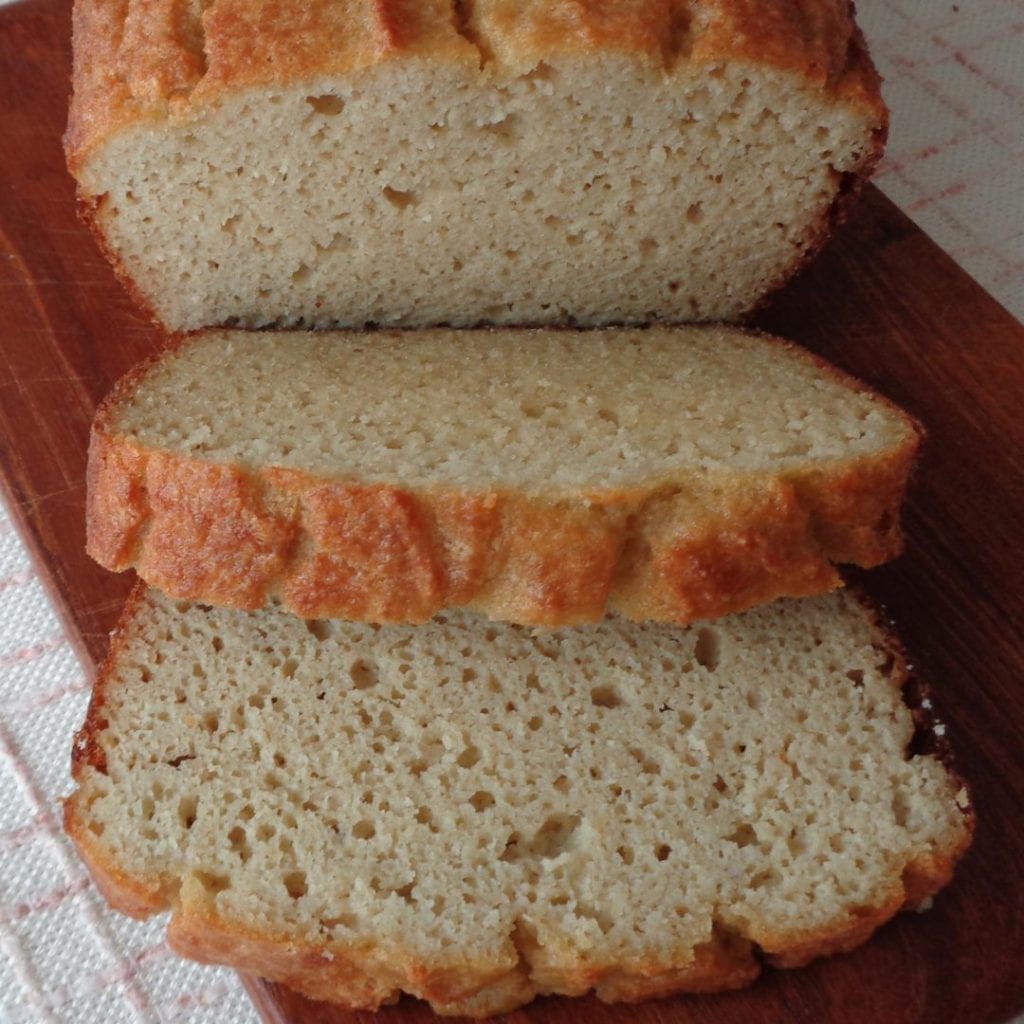 As you can see, lots of bubbles making the bread light and spongelike. The inside is a pale yellow shade and you can expect 14 slices about the size of a half slice of regular wheat bread.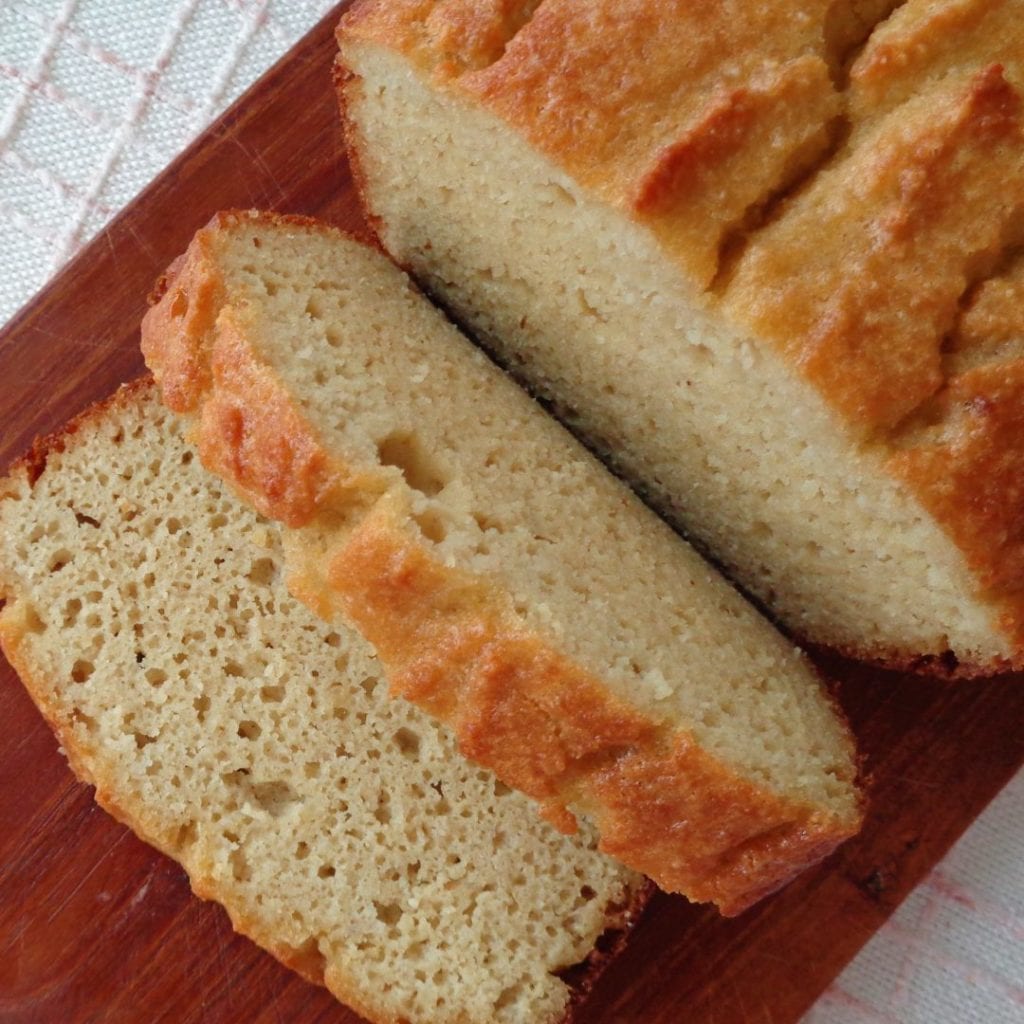 Three Flour No Knead Bread from My Kitchen Wand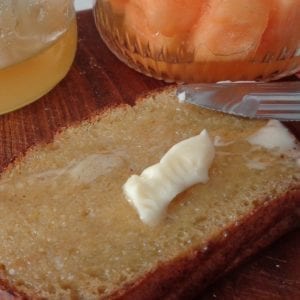 Update:
Toasted several slices of this bread this morning for family breakfast, it takes longer than a wheat based bread to crisp up.
The quinoa flour is a more pronounced flavour having fully cooled and in the fridge overnight. Quinoa flour is described as having a nutty flavour. I find it definitely more a seedy flavour that dissipates with honey drizzled on top.
The bread is still light and springy once toasted and everyone went for a second slice.