My intention when I began this post was to remind those of you that preserve and garden that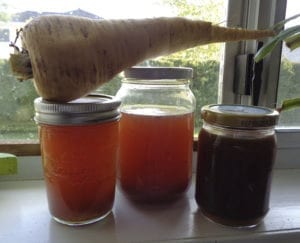 there is always a good time to be checking through your hoard.
I came across these bottles yesterday while looking for something else. Even though still well sealed the contents are…past their prime.
Additionally the lovely parsnip was the last of the crop pulled from Jean's garden, where it had overwintered. So even though there are fresh flavours available like aspargus and rhubard, taking care of what is on hand will help the budget, cut down on waste and who knows what you might come up with in the process!
I also happened to have too much cream cheese, left over from a class last week. I put my thinking cap on and came up with this quick and easy recipe for spiced parsnip and apple muffins that then went on to a little play time for Star Wars fans as May the Fourth is tomorrow.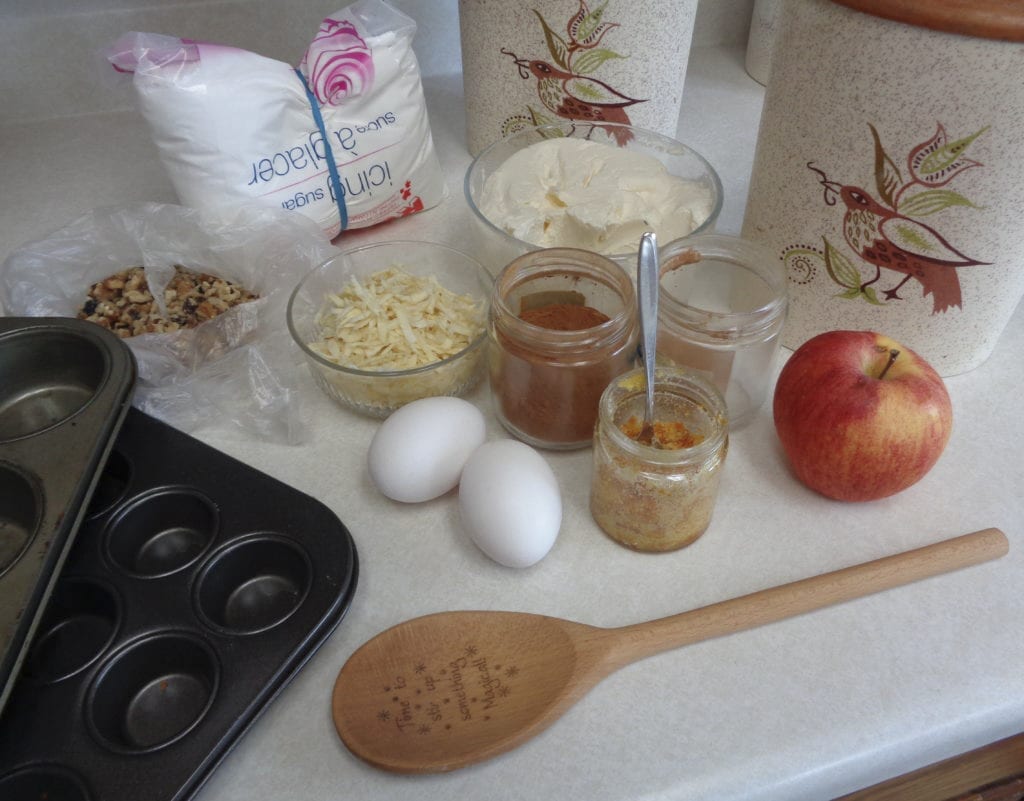 You will need:
1 cup grated parsnip
1/2 apple, peeled and grated
1 cup flour
1/4 cup brown sugar
1/4 cup white sugar
3/4 tsp. baking powder
1/4 tsp. baking soda, heaping
1/4 tsp. salt
1 1/2 tsp. warming spices of your choice (I used 1/2 tsp. each of cardamon, nutmeg and cinnamon )
2 eggs
6 Tbsp. oil
1/2 cup milk
1 tsp. orange zest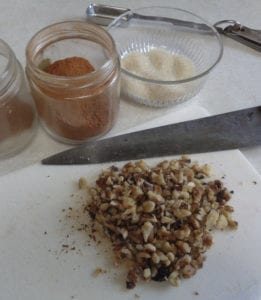 Topping One:
2 Tbsp. walnuts, chopped
1 Tbsp. raw sugar
The larger crystals of sugar give a crunchier topping.
1/2 tsp. orange zest
1/2 tsp. spice
Mix together and sprinkle on top of each muffin before baking.
This is an alternate topping for non Star Wars fans.
Topping Two: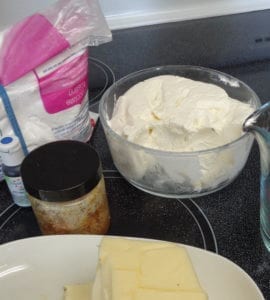 4 oz. cream cheese, room temperature
2 Tbsp. butter, room temperature
1/2 tsp. orange zest
2 – 2 1/2 cups icing sugar, sifted
blue dye
Cream butter and cream together and add the orange zest. Beat in the sugar. Using a toothpick add a little colour to the icing in baby steps. Mix well, repeat until the shade is achieved. ( It will start out a bit green because of the orange in the icing and then move over to blue as more dye is added.)
Preheat the oven to 350 degrees F. Grease either regular or mini muffins tins or both and put aside. I made 5 regular size muffins and 16 mini's for part two.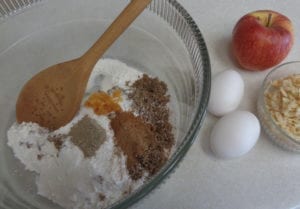 In a bowl add all the dry ingredients and stir to mix.
It is fine to add the zest at this point in time. I have a jar of zest with sugar that I keep in the fridge to use with recipes like this. It is a simple way to add a layer of flavour to baking. Fresh zest will work as well.
Stir to mix. Add the grated parsnip and apple. Toss in the flour mixture to coat. This will assist in stopping the grated pieces from sinking to the bottom of the muffins.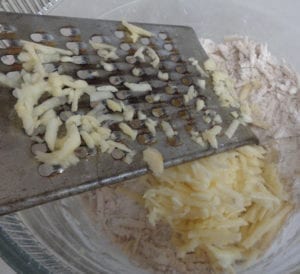 These were my grandmother's graters and I dearly love them but they are coming to the end of their life span. I have not found anything I like better for small jobs.
In a measuring cup add the eggs, milk and oil. Stir to combine and then add to the dry ingredients.
Mix only until the mixture is moist. Overmixing will create peaks and tunnels in the muffins. I topped the regular muffins with topping one and baked for about 18 minutes.
They will be light and fluffy and need a few minutes to cool before taking them out of the muffins tins. Taking the muffins out too early can create wonky (technical term) bottoms on the cooling rack.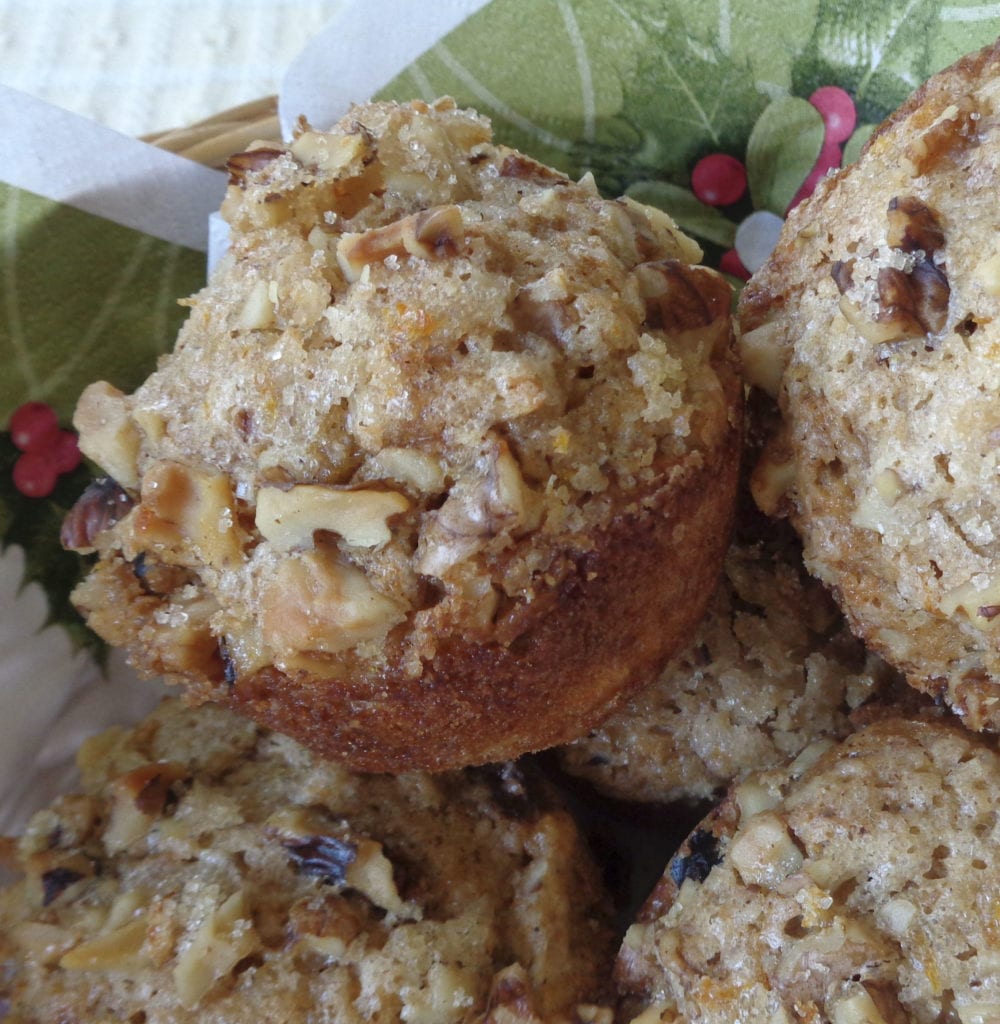 The mini's were baked plain and used topping two. They were done in about 11 minutes.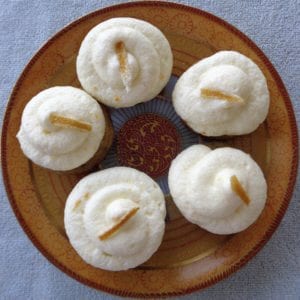 Not a Star Wars enthusiast?
Leave out the blue dye, ice and enjoy.
The final product is similar to carrot cake.
If, on the other hand, you have a tribe of Ewoks in your neighbourhood then these little treats are a surefire hit, especially if you don't actually tell them what is inside until afterwards.
Parsnips are a bit alien to many kids, new flavour. If time is available, turn the cream cheese light blue before they come to help.  You tell them it is Bantha cheese. ( I have it on good authority (starwars.wikia.com/) that Bantha milk can become yoghurt so cheese is definitely an option.)
It is also possible to add some ridiculous colours to the outside of the parsnips by wiping them with diluted food colouring. They will look extra weird and not of this earth before peeling and grating. I didn't get to that part before the pictures were taken.
So if you want to do something a little out there, like far far away, with or for some obviously addicted folks, have some fun with this and "May the Fourth be with you".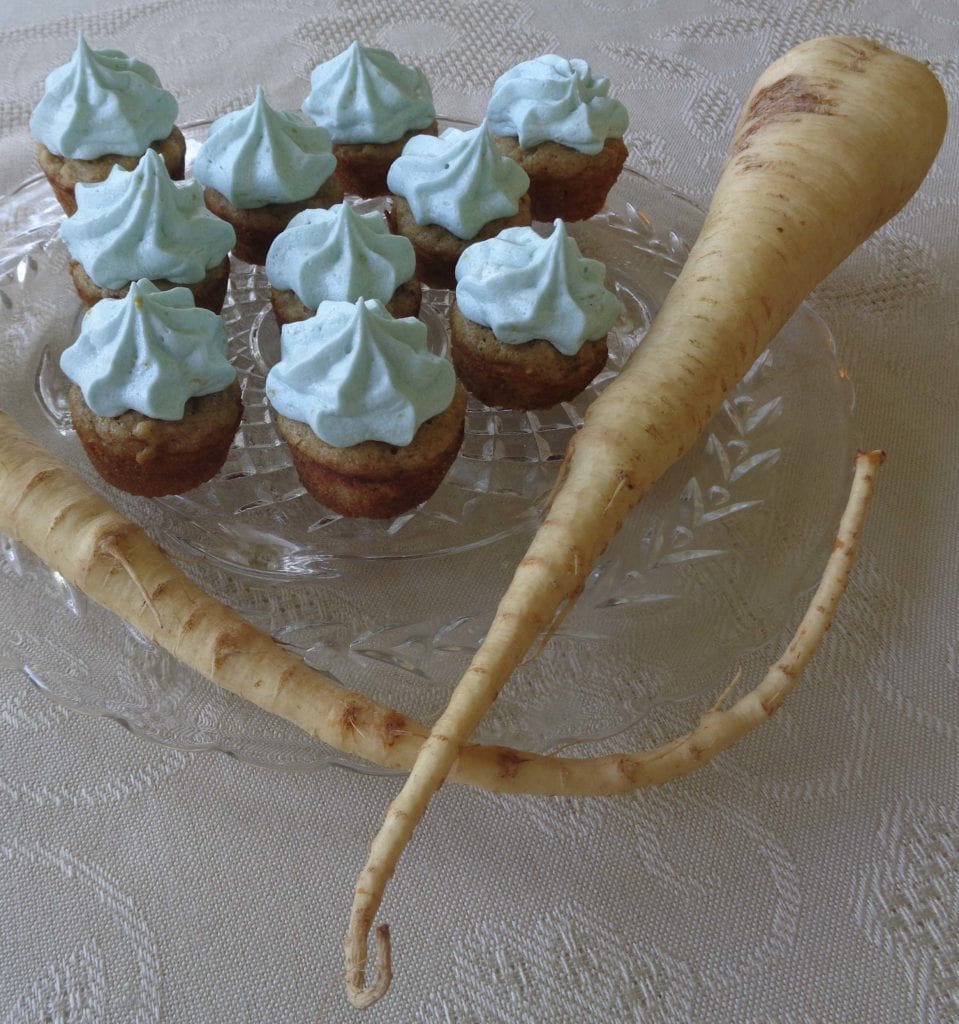 Alien Veg Minis with Blue Bantha Topping from My Kitchen Wand