A quick no bake favourite with a full bodied twist, perfect for a java lover.
Rice Krispies Treats were created by Malitta Jensen and Mildred Day in 1939 at the Kellogg Company home economics department as a fund raiser for Camp Fire Girls. They are a simple project for kids to put together, with a little help around the hot items if needed, and could be a great Father's Day gift if Dad likes coffee and chocolate.

Sugar and chocolate for love; rice for money, protection or attraction and coffee for physical energy (we did go with decaf in the recipe).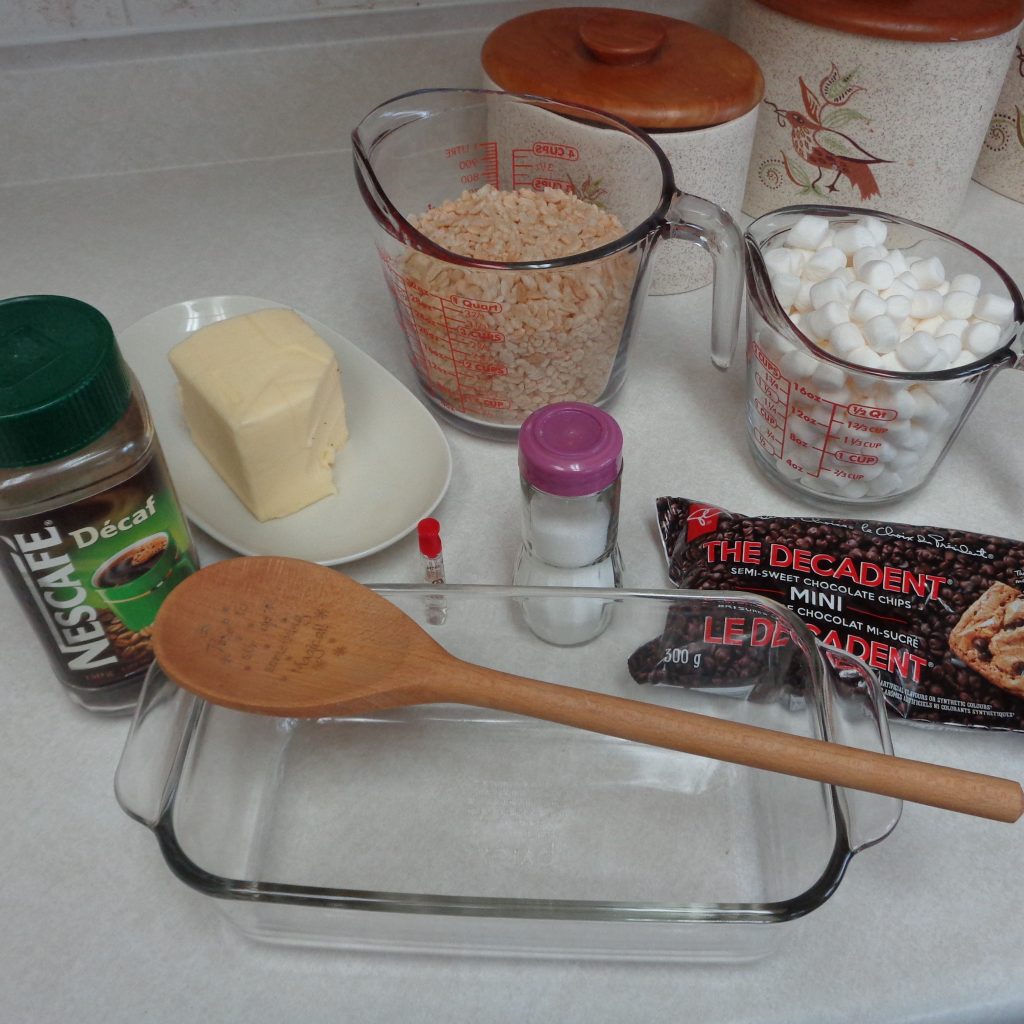 You will need:
1 1/2 Tbsp. butter
1 tsp. almond extract (rum works well too, less sweet)
1 Tbsp. instant coffee
1/2 cup mini semi sweet chocolate chips
1/4 tsp. salt
3 cups mini marshmallows
3 cups Rice Krispies
2 Tbsp. mini semi sweet chocolate chips
1/2 tsp. butter
As you take a deep breath, remember who you are making this for and collect up as many good memories as possible. Close your eyes, take another breath, drop your shoulders as you exhale. Holding on to those good memories, invite the compassionate spirits to join you in the kitchen. Begin.
Grease an 11 x 7 form and but aside. An 8 x 8 or 9 x 9 will work too. It will just change the height of the finished squares
Melt the butter in a pot over medium heat and add extract, instant coffee, chocolate chips and salt. My preference is rum extract but if you would like something a little sweeter use almond. Vanilla is also an option if that is what is in the house.
Stir well until everything is melted and combined. Add in the marshmallows and allow them to dissolve, stirring every so often to avoid any burning.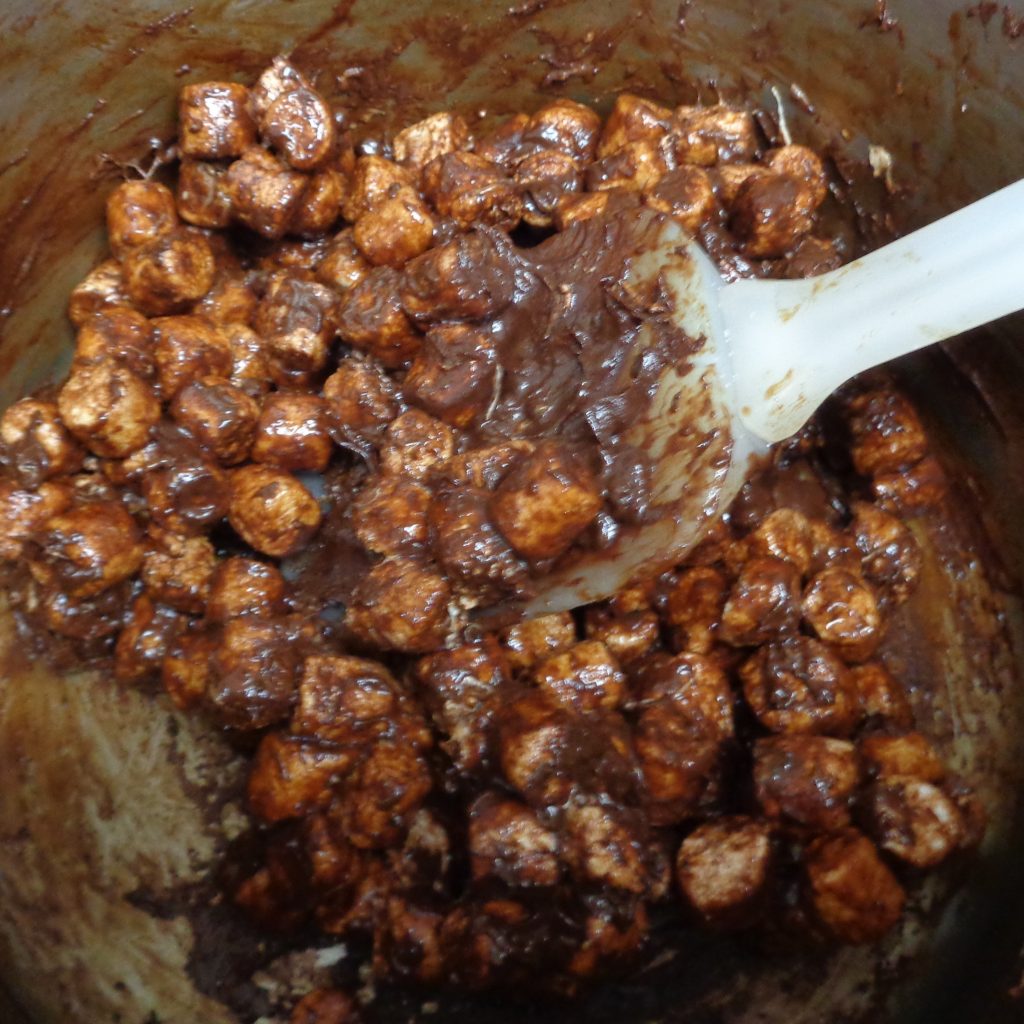 The last of the marshmallow bits can be helped along by squishing them against the side of the pot.
Pour in the Rice Krispies and stir until well combined. Transfer to the greased form and with a wet hand push the mixture around until packed and evenly spread out. Allow to cool and firm up.
Melt the butter and chocolate chips together. Stir to combine and drizzle on top. Cool and cut into squares.
Serve with flair!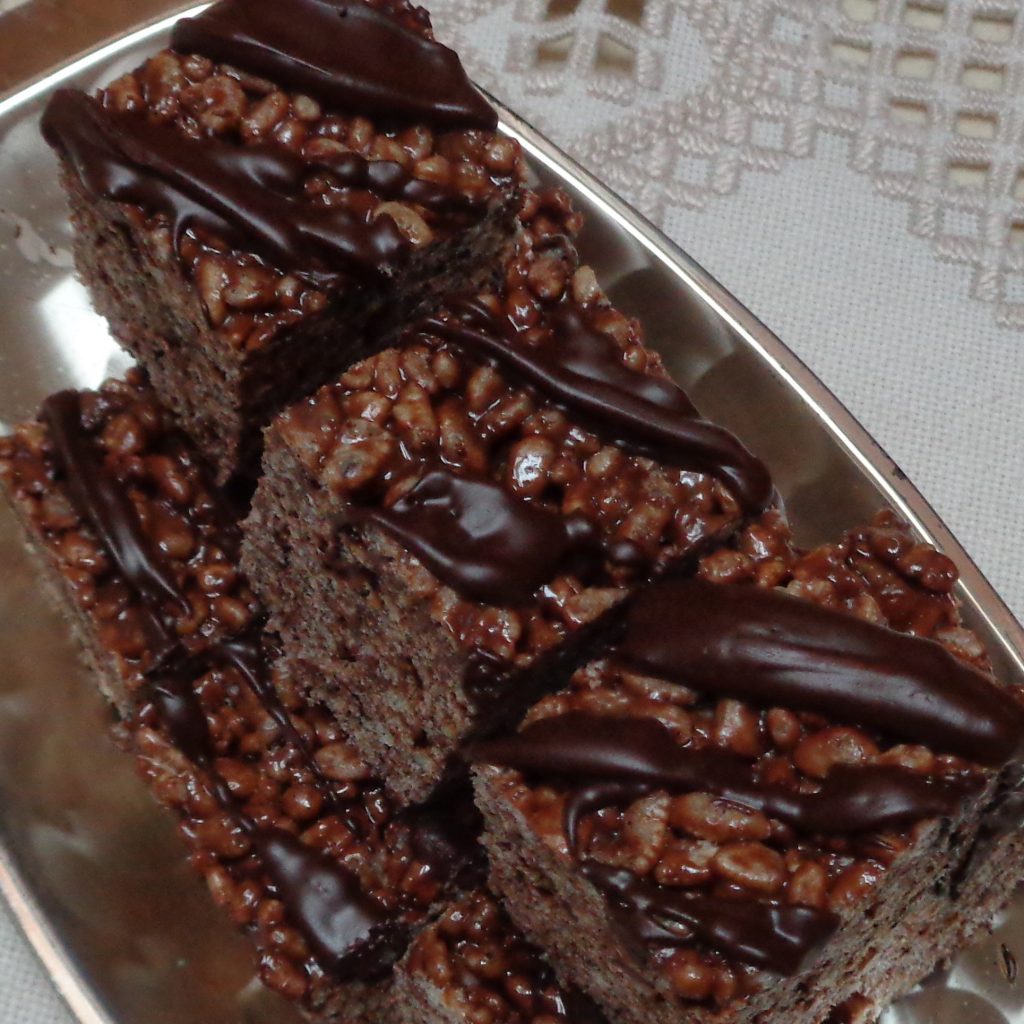 Almond Mocha Rice Krispie Squares from My Kitchen Wand