The top layer of a tea tray contains the "sweets". In this case cake, cookies and chocolates.
I used a recipe posted in March as a starting point, Apricot Almond Whipping Cream Cake. The full post is here. To the recipe I added, 1 teaspoon of nice, warming ground cardamon and baked the cake in the 11 x 7 inch pan as I was looking for a shorter finished product.
Once the cake was cool, I used a 8 point cookie cutter to cut out individual pieces and topped them with a teaspoon of sweetened whipped cream and a couple of thin slices of dried apricots.
I also used a few pieces of china to raise up the center section, giving the center presentation on the top layer a little extra height.
As the cake is freshly cut and exposed to air, it is best to store in an airtight container so it does not dry out. Add the final touches just before plating.
Is this not the shortest My Kitchen Wand post ever?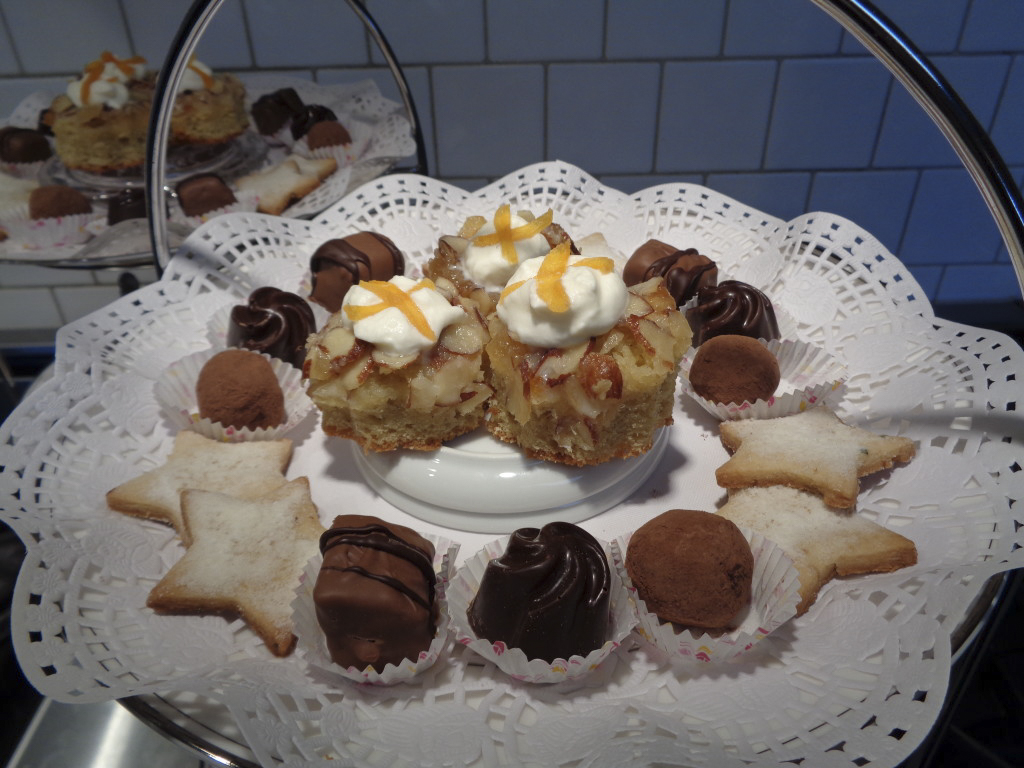 Apricot Almond Cardamon Cake from My Kitchen Wand