Do you remember Maxine? She gave backbone to being a battleax and was the inspiration of cartoonist John Wagner.
My friend Ann loves her and was generously willing to share her recipe for gluten free cheese buns so I included her Maxine Cookie Jar in the setup photo instead of a Kitchen Wand.
Now technically this is not her recipe, it came from the aunt of a friend of Ann's, hence the title. I visited Ann today and took pictures while she literally whipped up a batch.
My first, sort of, guest post!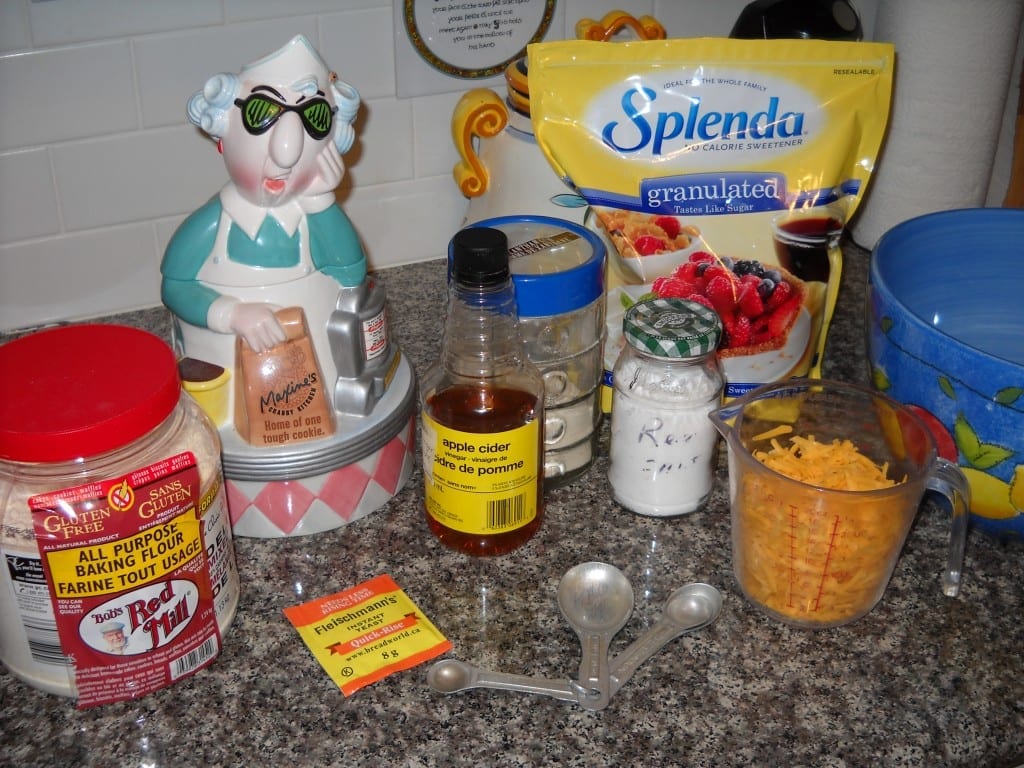 You will need:
2 cups plus 2 Tbsp gluten free all purpose baking flour ( Aunty Mae uses Bob's Red Mill )
2 1/2 teaspoons Xantham gum
1 Tbsp. sugar ( Splenda if you prefer )
1 teaspoon salt
1 packet yeast
1 teaspoon apple cider vinegar
2 egg white, room temperature
1 1/2 cups warm water
1 cup cheese, grated
Gluten free baking has come a long way in the last years. More people with more sensitivities has led to more experimenting in the kitchen and better options for people who choose or need to cut their gluten consumption.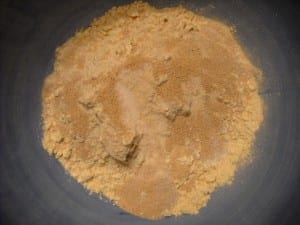 These are so quick and simple and even with the yeast they are in the oven in 20 minutes.
Blend together the dry ingredients and make a well.
Combine the wet ingredients. The water will need to be warm to activate the yeast. Mix together first by hand.
Change over to a hand mixer. I didn't ask why mix by hand first.
Ann has a great hand mixer that begins with a nice slow speed and does not shower the room with a layer of dust.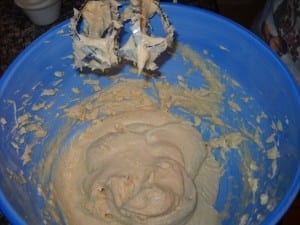 Mine starts with enough energy to put your back out.
Beat at medium speed for 3 minutes.
Fold in grated cheese.
Most cheese is considered gluten free but it is always good to check the label if a greater level of diligence is needed. Beer washed cheese or blue cheeses that use rye grains as the basis for growing their culture are things to watch for as well as cross contamination from those kinds of cheese being packaged in a plant where other cheeses as also made.
Spoon the batter onto a parchment covered tray.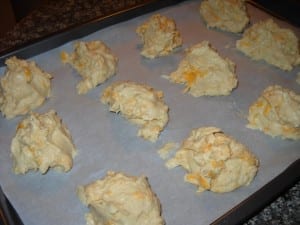 Now here is the secret tricky bit. The beating has created an homogenous mixture.
Ann uses her gravy ladle to scoop the batter onto the tray and another spoon to clean the batter off the ladle in one move.
However you divide the batter into 12 buns, get as close to the right size the first time as possible.
If you have left over batter and you want to put more on top of the smaller ones, it will not adhere together unless you mix it up a little. If you just place it on top you will end up with two pieces that have baked on top of each other not one piece that has baked together. Not actually a problem if you are looking for dinner rolls that separate easily.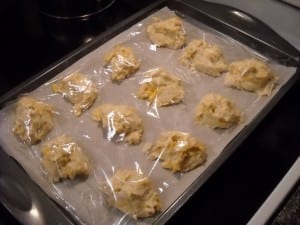 Gluten free products react differently than wheat products and for this recipe it is important to recognise that when you cut a piece of batter away from the rest, the ability to reconnect gets lost unless you mix the batter back together.
Cover with saran wrap or something similar and allow to rest for 15 minutes. You will not notice a big difference in size after 15 minutes. The added egg whites would help these buns rise when they are in the oven. Preheat the oven to 400 degrees. Remove the covering and bake for 25 minutes until golden brown.
These buns are light, fluffy, crisp and cheesy. Serve immediately. You can rewarm in a brown paper bag in the oven if needed the next day but I am told they do not freeze well. You can see how much they grow in the oven while baking. I found myself thinking of choux pastry as I was watching.
Yummy, yummy, yummy! Thank you Ann, thank you Aunty Mae and thank you Maxine.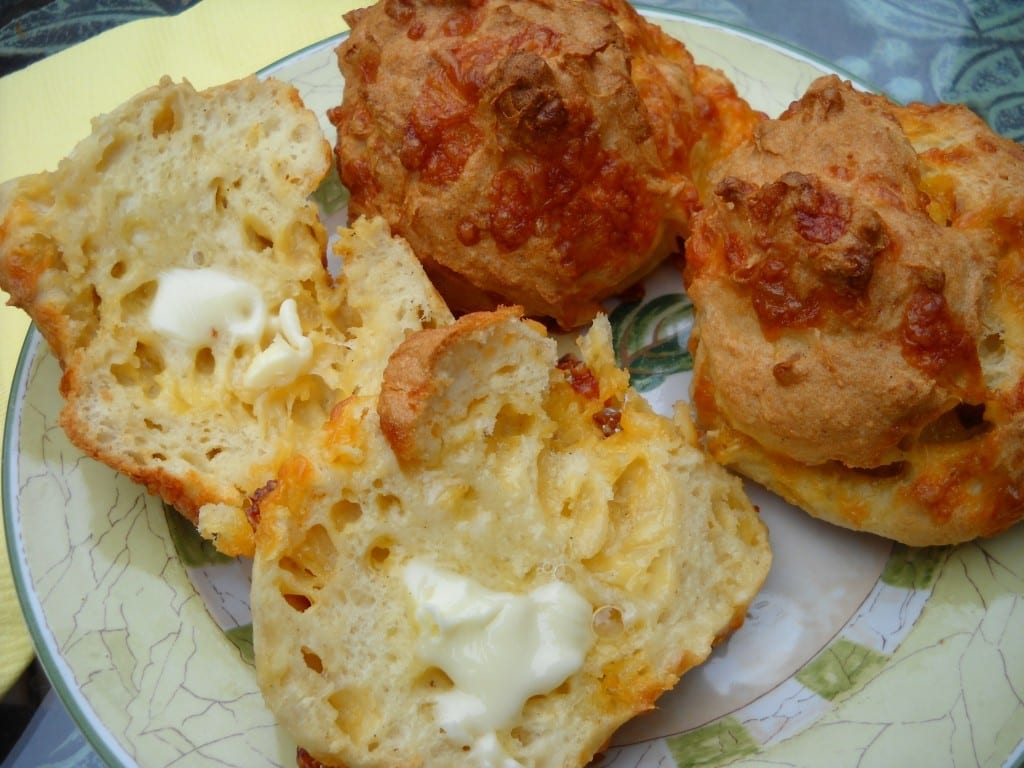 Aunty Mae's Cheese Buns ( Gluten Free ) from My Kitchen Wand