Lazy Saturday mornings seem fewer and far between these days. School has started up, sports and music lessons, friends and the everpresent earbuds can get in the way but being able to bring everyone around the table is healthy for families. Coming together creates opportunties to listen and catch up, a safe place to try new foods they might otherwise never touch, children get to see manners modeled and generally speaking a home cooked meal will be more nutritious than the alternative.
Years ago, I had a student comment one October that he had had more meals around the table in the month since he has arrived than in the previous five years at home. The trick though is to find something that everyone will stay and sit down for ( nope, not training dogs ).
Banana pecan waffles usually fit the bill at my place and it was good to know that in a pinch they would work as pancakes as well.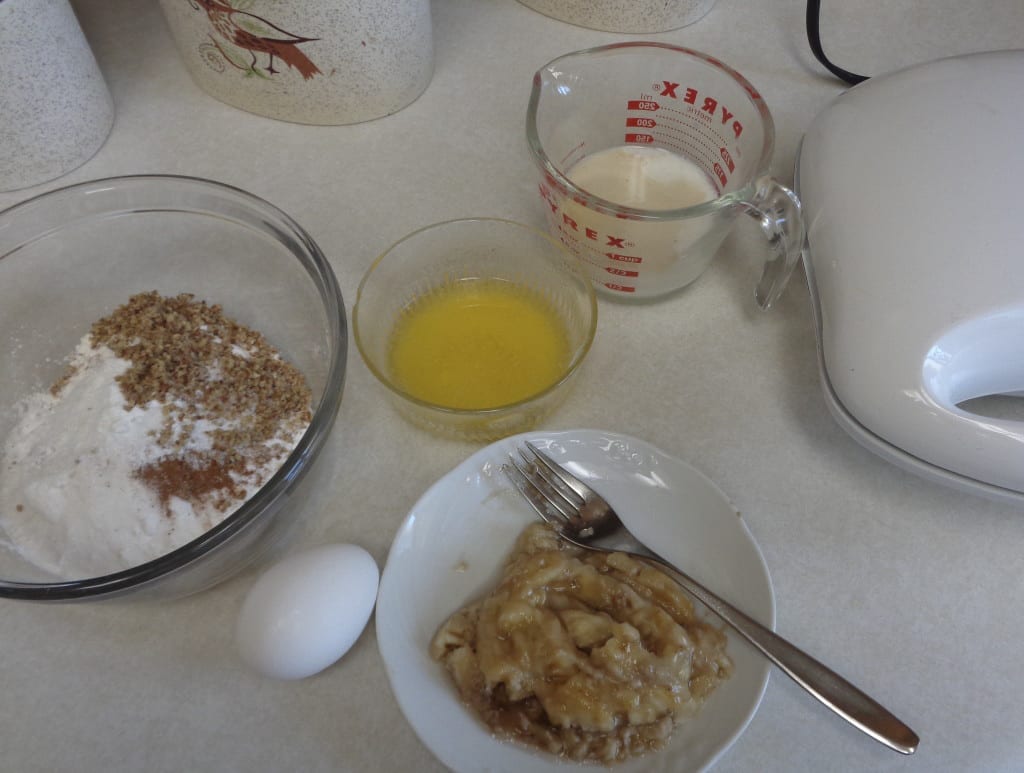 You will need:
1 cup all-purpose flour
1 Tbsp. sugar
3/4 tsp. baking powder
1/2 tsp. baking soda
1/4 tsp. salt
1/8 tsp. ground cinnamon
pinch of nutmeg
1/2 cup milk, soured with…
1/2 tsp. vinegar
1 ripe bananas, mashed (about 1/3 cup)
1 large egg or 2 small
3 Tbsp. melted butter or vegetable oil
1/2 tsp. vanilla extract
2 Tbsp. chopped pecans ( change up the nut choice if your prefer something else )
Collect the ingredients, focusing on the present moment. Gather the kids for table setting and/or joining in the mixing. Take a deep breath, letting go of anything that stops you from being …here …now. Open to possibilities and begin.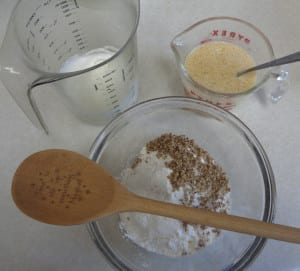 Begin by turning on your waffle iron and pre-heating the equipment.
In one bowl mix flour, sugar, baking powder, baking soda, salt, cinnamon and nutmeg. Add the nuts and toss with flour to cover.
Separate the egg(s) and whip the egg white until stiff peaks form.
In another bowl mix the milk and vinegar together and let sit for five to ten minutes. Mix in the mashed banana, egg yolk(s), melted butter/oil and vanilla extract. I used a measuring cup.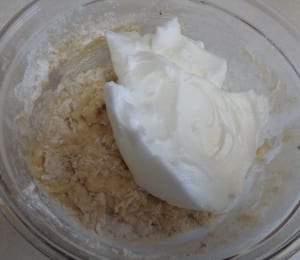 Add the wet ingredients into the bowl with the dry ingredients and stir until combined.
Gently fold in the beaten egg white. Too much stirring and the air in the egg whites will be released.
Following the instructions of the waffle maker, place the proper amount of batter on the griddle and cook.
It may take a try or two to get the amount of batter and placement right as finding the system for your machine so the batter gets to the edges but does not overflow takes a little practice. Trust me, the kids are happy to taste test as you perfect your technique.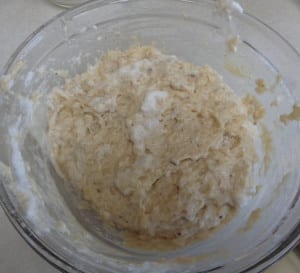 If you would like all the waffles on the table at the same time, hold the cooked ones warm in a toast oven on low.
With the bananas in the batter these, these waffles will be moist inside and not crisp. You have done nothing wrong, they are supposed to be soft with crunches of nut.
Serve with butter, warmed maple syrup and a sprinkle of chopped nuts and/or more sliced bananas. I have, on occasion, also chosen maple cinnamon whipped cream.
Wheat, banana, pecan and maple syrup are all connected to prosperity and money. It might be a good time to plant some seeds about allowances, budgeting or moving out…or it might be better to just relax and enjoy each others company.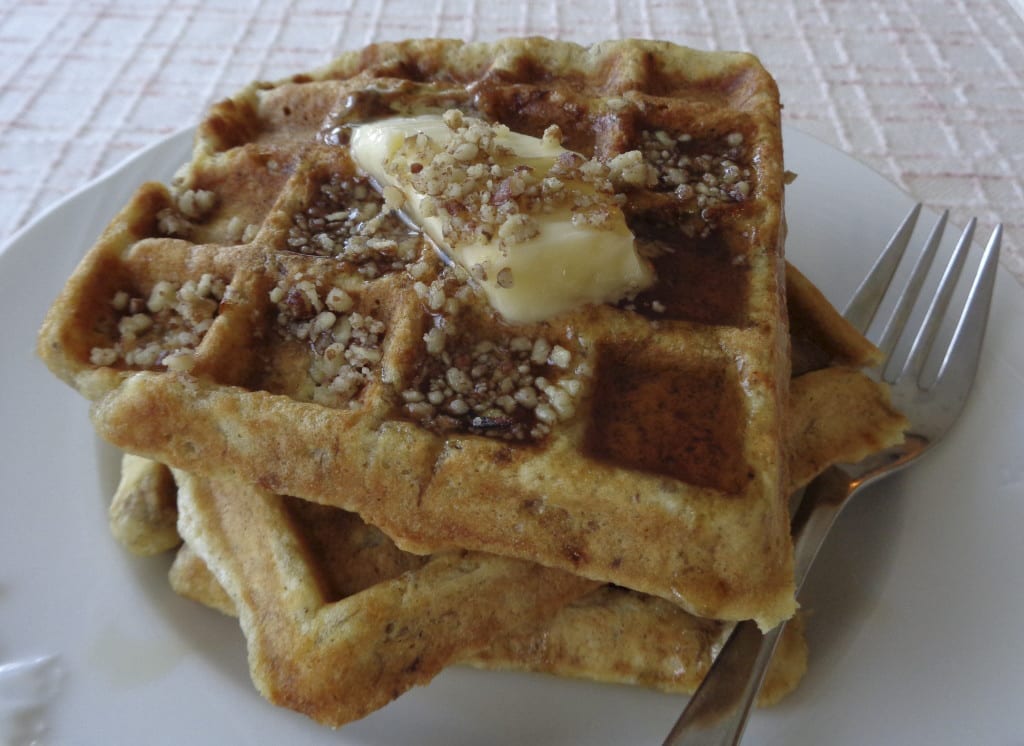 Banana Nut Waffles from My Kitchen Wand