Lughnasadh will be here soon and with it, traditionally, in Ireland at least, the first of the bilberries. In the spring when the birds return, communities would go out looking for eggs. At this time of the year, the search was for the first of these berries. Bilberries look and taste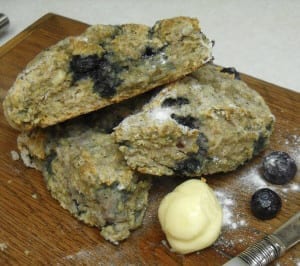 very much like the blueberries you will find in North America.
Here in Canada that season will be coming to an end and for us, during normal weather patterns, community blackberry picking would be the thing.
It is the connection to the land and the harvest that is important. Young girls would gather bilberries, take them home and bake cakes for the young men they had their eye on. Young men would collect bilberries and string them into bracelets for the young girl that caught their attention.
Wild bilberries grow on the side on hills and mountains, so often the search included a trip to the highest place in the area on what has also come to be known as Bilberry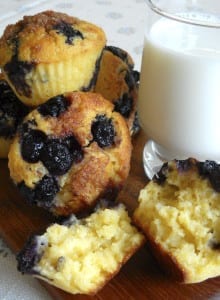 Sunday. Flowers were gathered along the way and left for Lugh as offerings or buried at the top of the mountain in recognition of the end of summer. Lugh is considered a sun god so the top of a mountain would be an ideal place to leave an offering. The summit of the highest local peak also would offer people a fuller perspective of their connection to the land and its stories.
Years ago, I was on my way to Newgrange just before Lughnasadh. I had brought along a box of fresh blueberries for my hosts in England, my final destination, blueberries being a bit of a treat at the time. Well the airplane was uber full and all carry on had to be stored. My blueberries were in a sorry state by the time I got to the bed and breakfast in Ireland but my hostess was thrilled.
We spent the evening, sorting through the berries and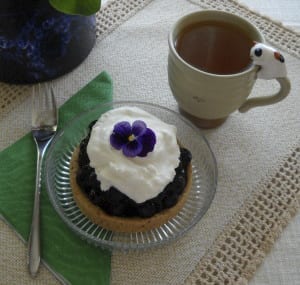 putting the good ones aside. With what was left we cooked up a batch of blueberry jam and it was on the breakfast table the following morning.
Fresh potatoes are another tradition at Lughnasadh and in some places it is considered bad luck to dig them until just before dinner.
For those of us with no access to bilberries, a day picking local fruit will be a more than acceptable substitute and if a stroll up the local hill with some flowers fits into the day, all the better.
Lughnasadh Blessings to all!