If you missed yesterday's post, my gifts this year are a six pack of homemade spice blends. They are freshly made and therefore usually a little more intense, can be adjusted to suit people's taste and contain no preservatives or fillers. I made 4.5 cups of each blend but the recipes below have been modified to smaller amounts.
We covered Lemon Pepper, Cluck! Cluck! & herbs de Provence and I shared some of the things I learned along the way.
Today, I will quickly finish up the three additional blends that were made and hope that somewhere within this six pack of suggestions there is a spark of inspiration for a blend that would be uniquely yours. Remember that although I kept to savoury combinations there are also options such as speculaas, pumpkin pie, gingerbread or apple pie spice. How about the blend that goes into your signature cookies or pot roast? Maybe there are secret ingredients that make your tomato soup so special? Might you be willing to share?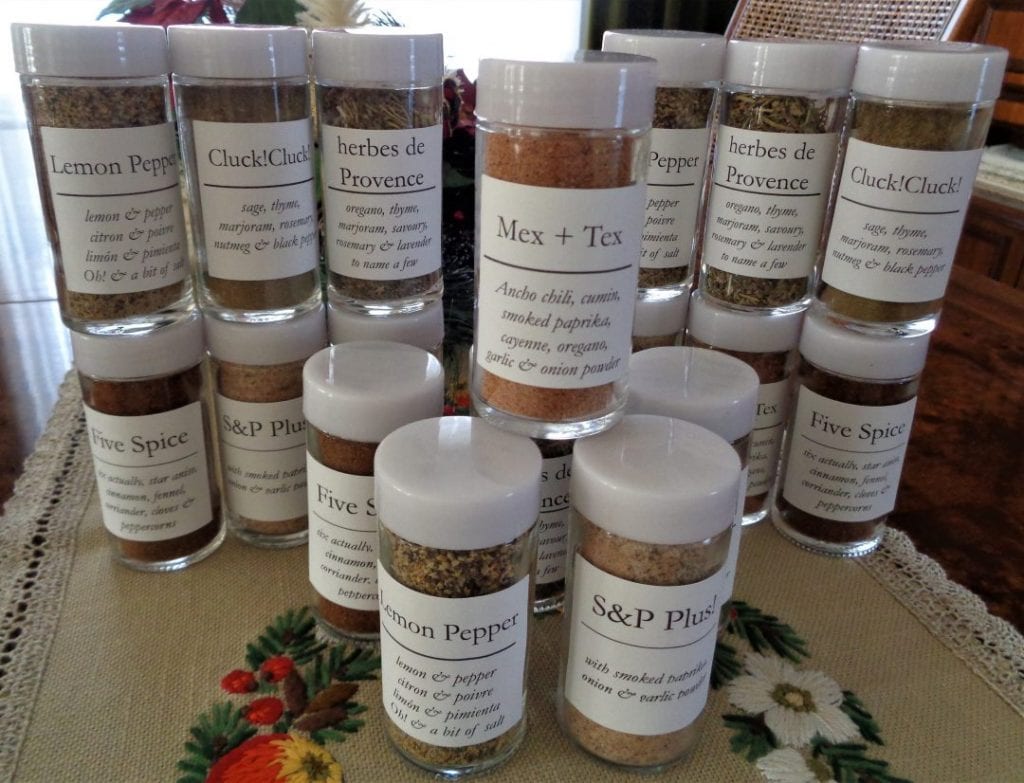 S&P Plus!
This is a simplest spice blend of the group and probably the most cost effective. It is similar to Lawry's seasoned salt and you probably already have the ingredients at home. No smoked paprika, substitute regular and carry on.
8 Tbsp. sea salt
1 1/2 tsp. onion powder
3 Tbsp. ground pepper
1 1/2 tsp. garlic powder
2 Tbsp. smoked paprika
Mix together in a bowl and bottle. Label and store in a cool, dark place. Simple, simple, simple!
5 Spice
There is some discussion that suggests in combining all five flavours; salty, sweet, bitter, pungent and sour; that the original mixture was a search to create a "wonder powder" of the five elements in Chinese thought.
This blend was the most taxing on my grinder as it is made with whole spices. It will require both dry roasting (to intensify the flavours) and grinding. It is possible to use just powders but heating the whole spice is worth the time if you have a good grinder to powder everything afterwards.
Sichuan peppercorns are not actually peppercorns, rather the outer husks of the prickly ash shrub. They are not always the easiest item to find. Using black peppercorns will do in a pinch but there will be a shift in flavour. It is also called Chinese coriander which is why the optional coriander is in this recipe if Sichuan peppercorns are not available.
Heat a frying pan while measuring the ingredients. Once the pan is warm, place the spices in the pan and stir every so often to avoid burning them. As the spices heat you will notice little wafts of smoke, not noticable when the spices are still. That is generally an indication the ingredients are hot enough. Leave a moment longer and then take off the heat, allow to cool a few minutes before transfering, in small quantities to a grinder. Process the entire amount. I found it better for the grinder to not grind to powder at one time but to pulse five or six times and move on to the next portion. Once the mixture was finished the first go around, I pulsed everything again to get it finer. When using 5 Spice for savoury meals a coarser grind is not an immediate issue but when adding to cookies and other sweets a fine grind is preferable.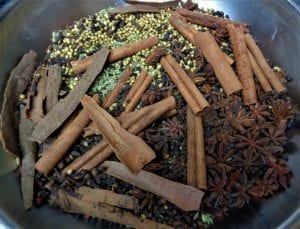 2 star anise
2 tsp. Sichuan or black peppercorns
1 tsp. whole cloves
1 tsp. fennel
1 cinnamom stick or cassia bark
1 tsp. corriander ( optional )
Mex+Tex
Ancho chilis have great flavour and not as much heat. If your peeps like things hot, a different chili powder is one possibility and more cayenne is another. Mix all the ingredients together in a bowl.
This is one of those combinations where a mask is helpful. Otherwise just enjoy the sneezing.
Bottle in clean dry containers, lable and store away from moisture, heat and light.
2 Tbsp. Ancho chili
1 1/2 Tbsp. cumin, ground
1 Tbsp. onion powder
2 1/2 tsp. garlic powder
2 tsp. smoked paprika
1/4 tsp. cayenne ( to start with )
1/2 tsp. oregano
A quick cleanup tip. Rice. Pop several tablespoons of dry rice into the grinder and pulse until powdered. Repeat as needed to clear out as much of the remaining spices as possible. Wet clothes and toothpicks for the corners should take care of the rest of the cleanup. Depending on the model of the grinder, you may notice that the inside of the clear plastic top is dulled from the constant hitting of larger pieces against the edges. Rice, unfortunately, won't help that.
All wrapped up and ready to go, these finished gifts will hopefully bring fun tasty times to any kitchen. It is also nice to include a couple of recipes or at the very least, suggestions to get the ball rolling if a blend happens to be something new.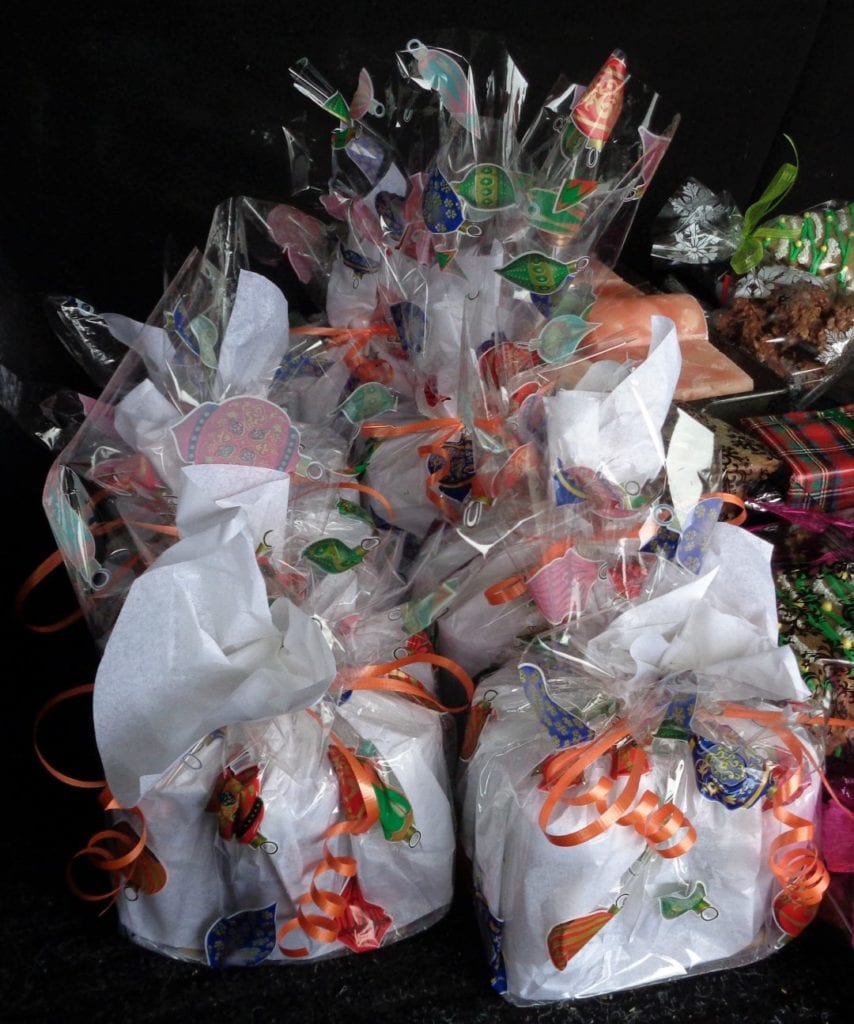 Remember there are many other blends, from many other cuisines to explore. Don't stop with the six here. There is a huge world to explore and share.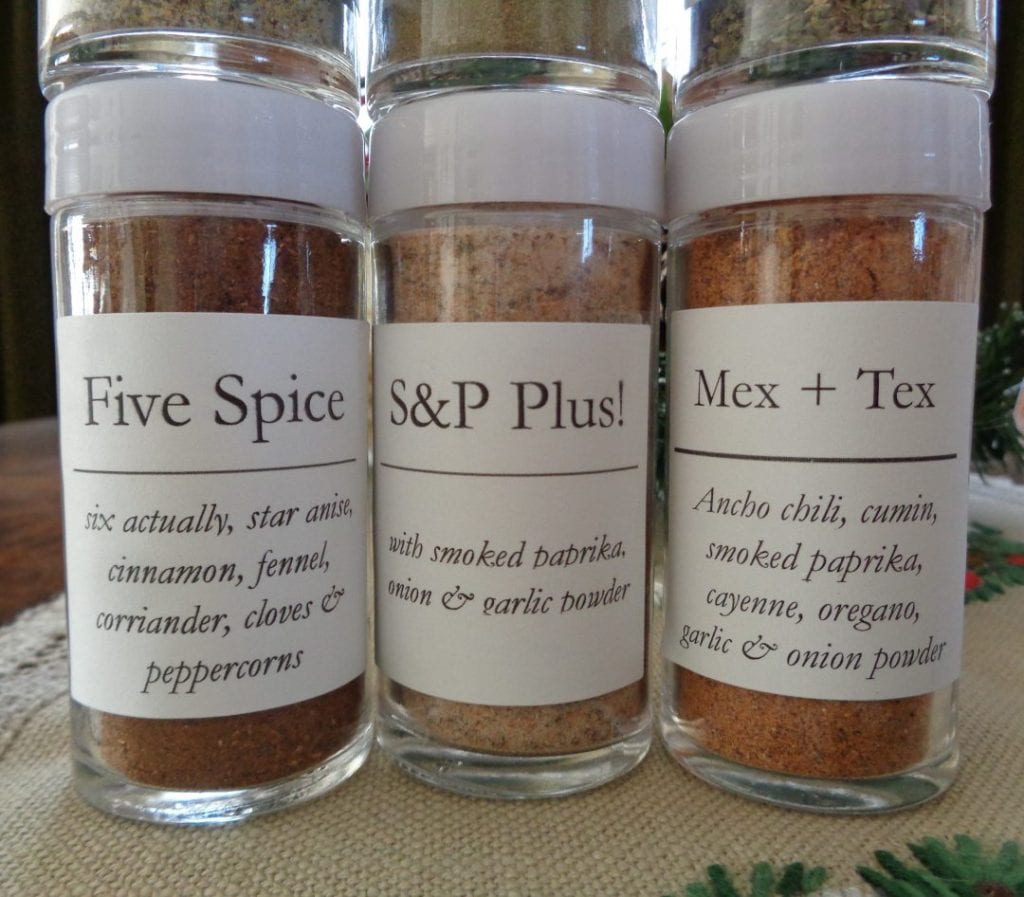 Blending Spices ( Part Two ) from My Kitchen Wand