Vibrant fall colours, like the oranges, reds and purples we see in autumn leaves and Michaelmas daisies are wonderfully appropriate additions to a Mabon table. Golden hued apricots, the intense reds of cranberries and the earthy shades of purple grapes all reflect the tones of fall. There are many ways to bring these colours to the table, choose them in your table cloth, collect colourful fallen leaves, roll beewax candles in the shades that match the theme or pick some of the final flowers of the year from your garden ( dropping by the corner florist works too. )
This is a great time for a walk in the park on a crisp clear day or a few morning hours spent as a family putting parts of the garden to bed. My perspective comes from living north of the 49th parallel and for someone living closer to the Mason/Dixon line the choices will be different as your growing season is not as close to ending. Choose time with family and friends that works for you and then gather round the kitchen table for goodies.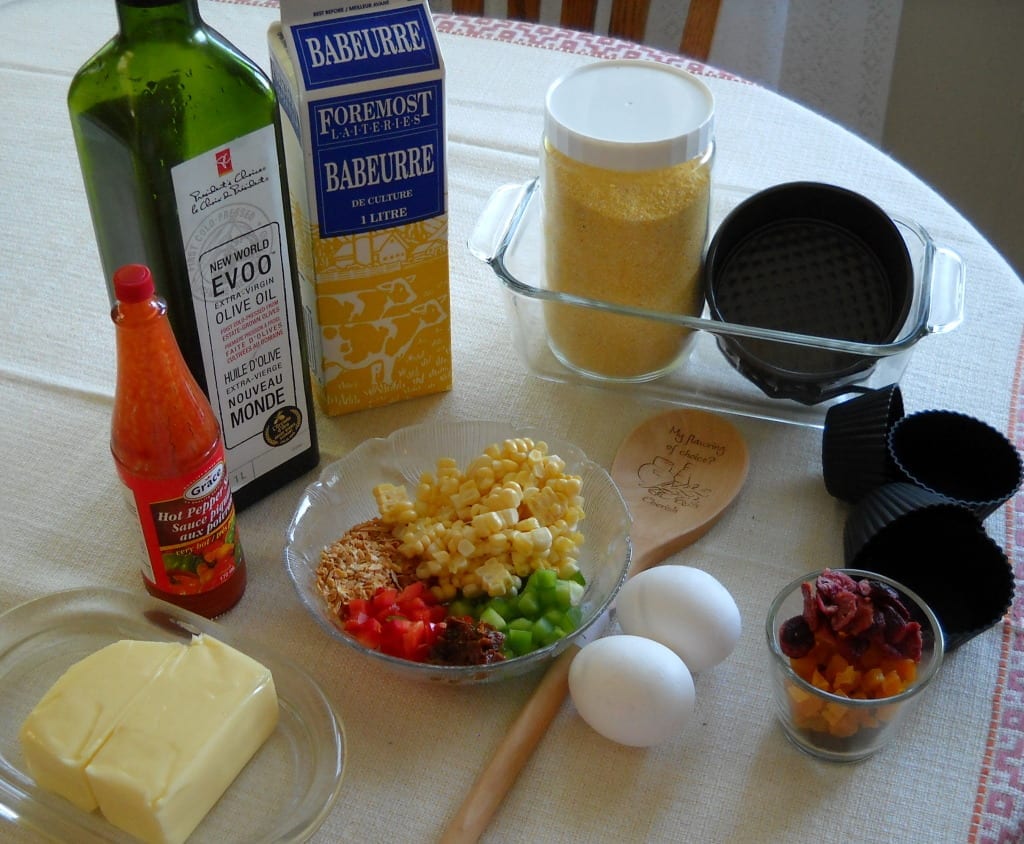 You will need:
The original cornbread recipe found here http://mykitchenwand.com/cornbread-for-mabon/
1 cup of chopped dried fruits ( apricots, cranberries & raisins but please experiment with local fall fruits like figs or mangoes )
Preheat oven to 400 degrees and grease muffin tins or add muffin liners…or use silicone muffin cups.
Toss a couple of tablespoons of the flour mixture into the dried fruit and mix until covered. This will help the fruit mix into the cornmeal buttermilk batter and stop the fruit from falling to the bottom of the muffins while they bake.
Sprinkle the last half of the flour onto the cornmeal buttermilk mixture. Add the floured fruit mixture and fold together.
Fill muffins tins and bake until golden and firm in the middle about 15 minutes.
Allow a few minutes to cool, remove from pans and arrange in a basket, Serve warm and enjoy with a bit of butter and loads of gratitude for the bounty in our lives.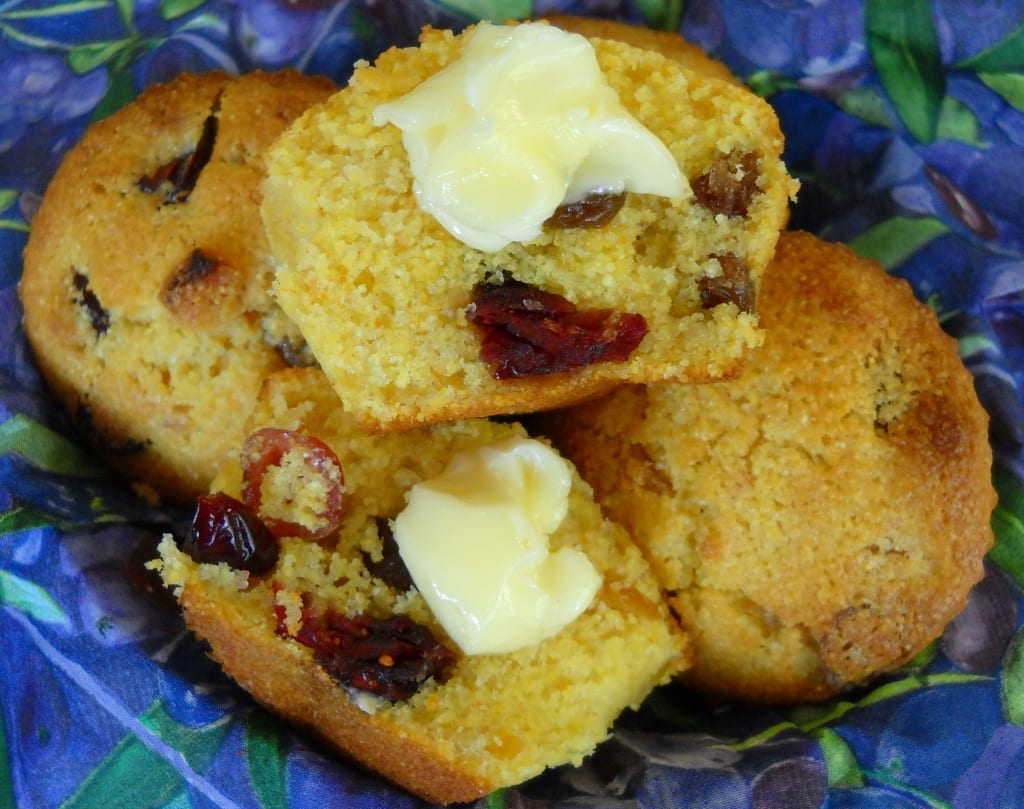 Cornbread for Mabon – Part Three from My Kitchen Wand