Our bimonthly throwdown was yesterday, a chance to catch up on what has been going on in everyone's life and nibble someone elses creativity.  The May challenge was mushroom caps, something I have actually only made once before.
I was looking forward to seeing what range of finished caps there would be and I was not disappointed. It had never even occurred to me to think in terms of an upcooked mushroom cap but on the hot day we were having, ( 30C/87F ) it made total sense not to turn on the oven. Another presenter used Portabella mushrooms and made what could have been an intriguing light dinner option or an appetizer easily shared by two.
So here we go with my version of Crab Stuffed Mushroom Caps.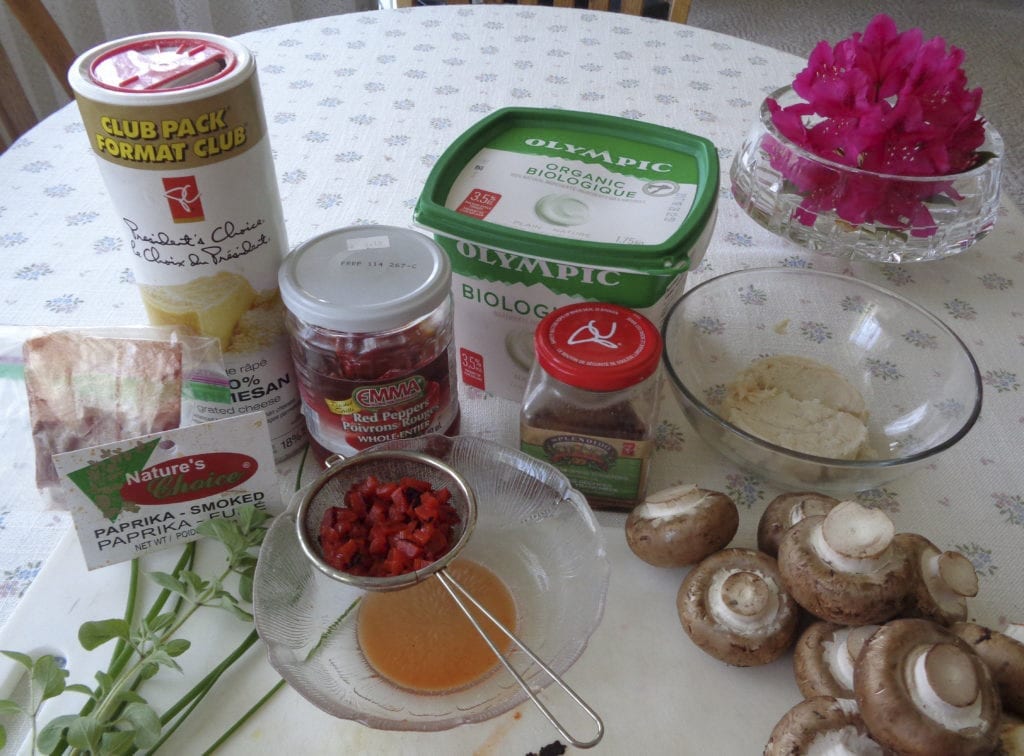 You will need:
1 small can of crabmeat ( 120 grams size in Canada, 4.25 oz in the U.S., drained)
5 Tbsp. Greek yoghurt, plain
3 Tbsp. Parmesan cheese, grated
4 stocks of fresh chives, finely chopped
3 Tbsp. roasted red peppers, finely chopped and drained
1 tsp. sundried tomatoes finely chopped
1/2 tsp. smoked paprika
1/4 tsp. fresh oregano finely chopped.
salt to taste
12 two inch brown mushrooms
1/4 cup fine bread crumbs
2 Tbsp. parmesan cheese, grated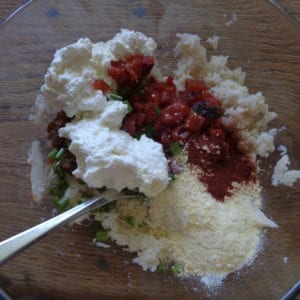 In a small bowl, add all the ingredients listed from the top of the list down to and including the salt.
Ensure the roasted red peppers are nicely drained and that the ingredients are finely chopped so that they will the caps easily.
You can taste at this point and adjust the flavouring ( there is that Canadian spelling again ) but my suggestion, if you have the time available, is to cover the mixture and put the bowl in the fridge for at least a couple of hours to let the flavours mingle before testing for flavour.
While the filling is mellowing, prepare the caps.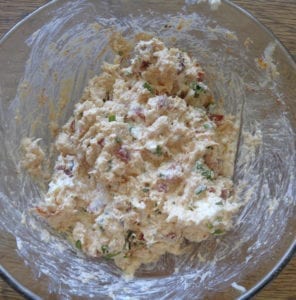 Adjust the smoked paprika and salt or any other factor to a combination that suits your taste.
Mushroom can absorb a lot of water so if at all possible brush or wipe them clean instead of letting the mushrooms sit in water.
Remove the center stock and take out the gills. It is surprising how much space will suddenly appear.
Mix together the bread crumbs and parmesan.
You will not need it all but having a little extra makes dipping the caps much easier.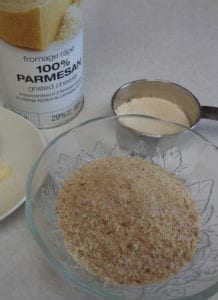 Using as small spoon, evenly fill the caps as full as possible.
The mixture will be moist enough to hold together if extra is piled on top.
Dip each cap into the bread crumb mixture or pour the mixture over the top and shake the excess off.
Now is a good time to reshape the caps if needed.
Using fingers push the filling into circles that sit nicely in the center of the mushroom.
Return the mushrooms to the fridge to be baked later or bake at 350 degrees for 30 – 35 minutes. I turned up the heat to 375 degrees for the last 7 minutes to get a little extra browning.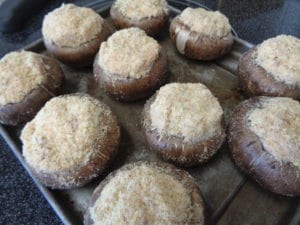 Transfer to a serving platter and sprinkle with a little extra freshly chopped herbs.
Serve hot or warm as your plans dictate.
It was fun to play in a sandbox I don't often visit and I was thrilled to come away with first place.
The prize? To pick the next catagory for September's throwdown. I choose frozen desserts.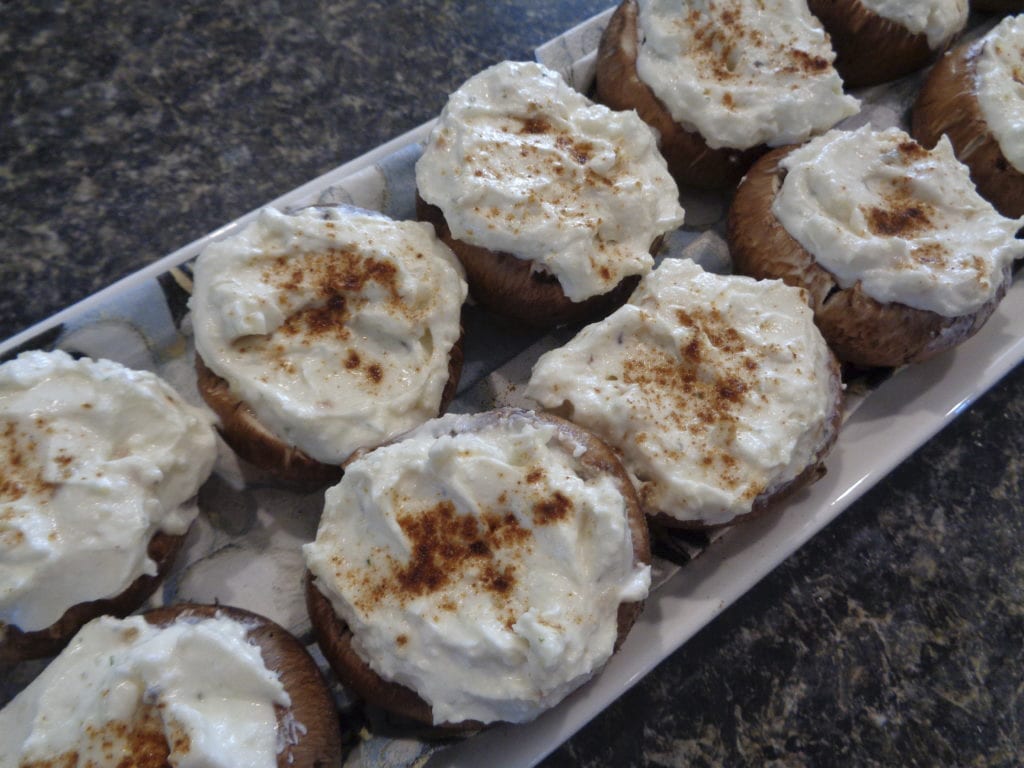 These were the raw caps with a creamy mushroom filling that worked really well on a hot day.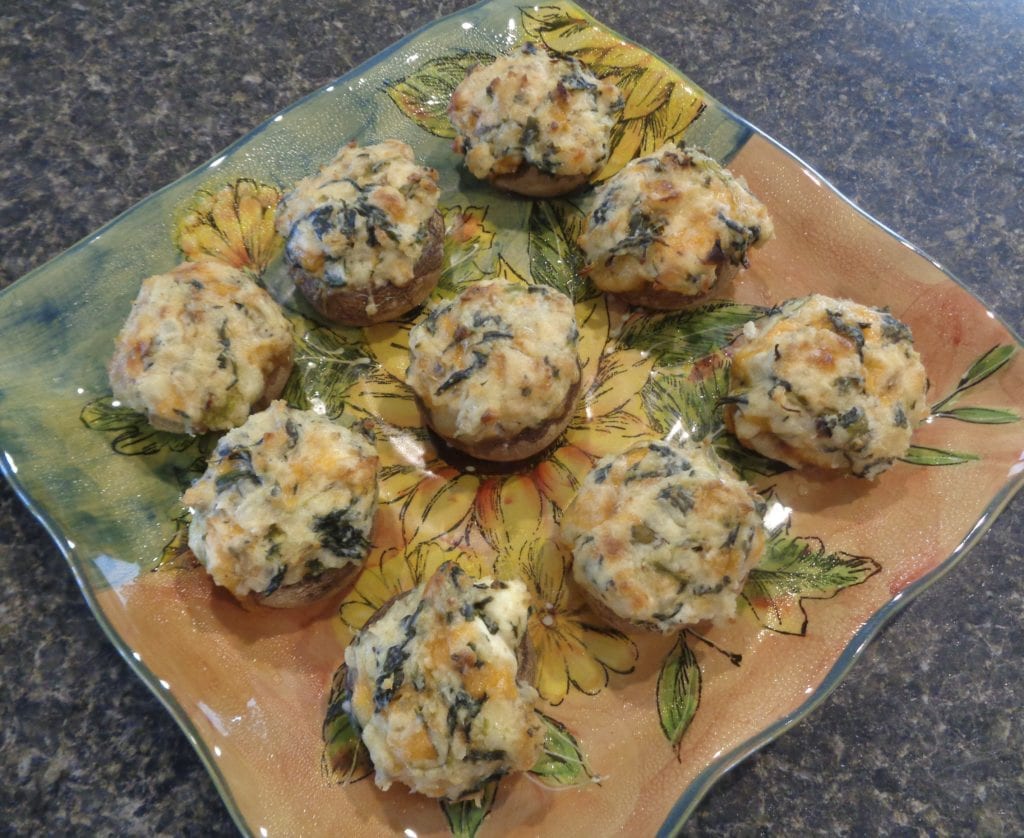 These were a delicious cheese and spinach filled entry, also baked but easily served at room temperature.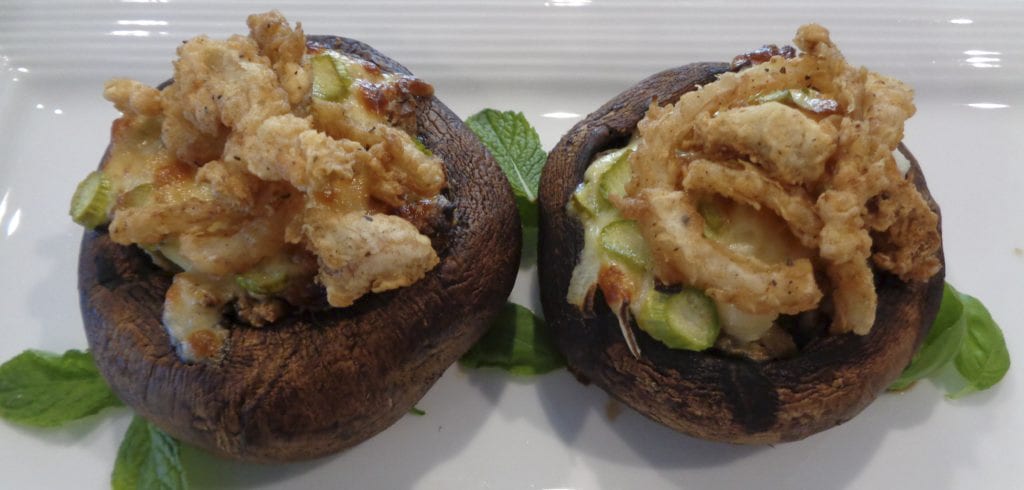 These were the mushroom caps as dinner offering, topped with deep fried onions and cashews. They also included a hint of vermouth, aspargus and leeks! Delish!
And finally…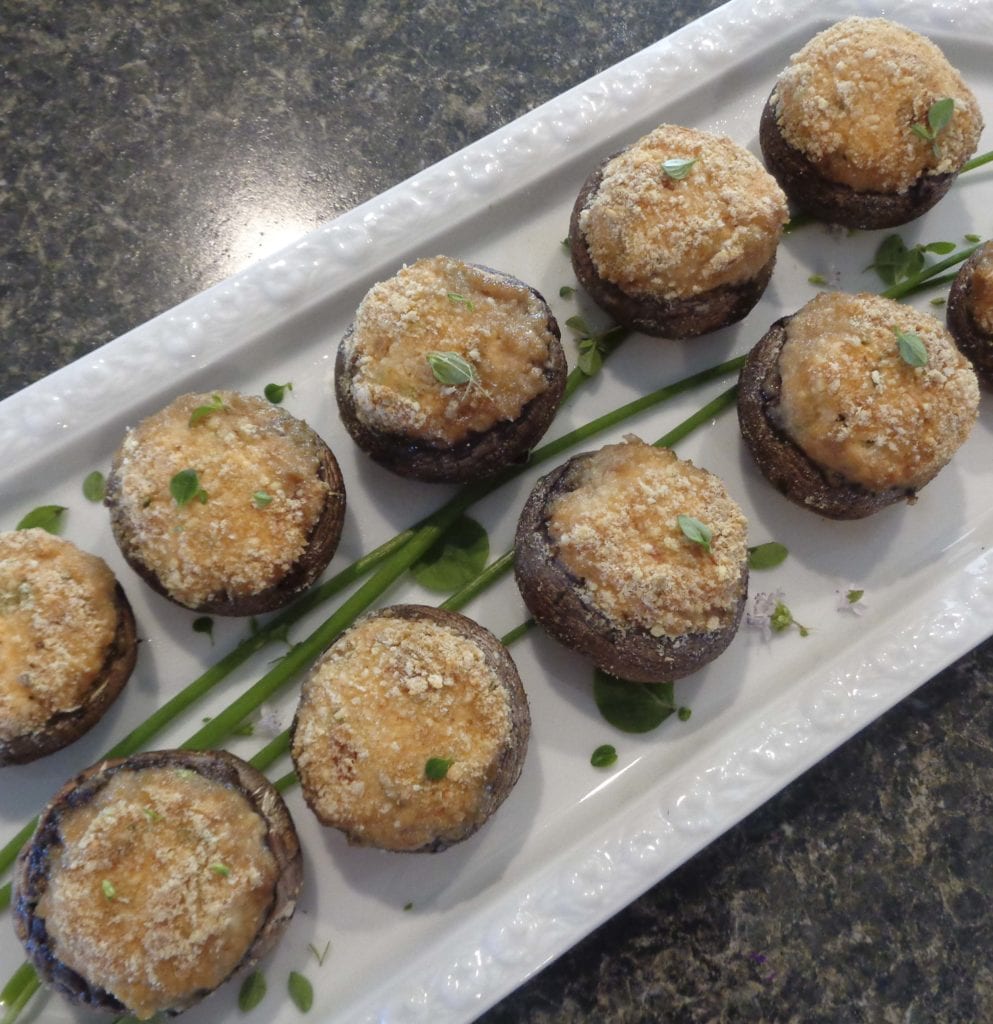 Crab Stuffed Mushrooms Caps from My Kitchen Wand.