When forsythia bursts forth in all it's spring brilliance, it is sign that winter is finally over. Where I live that season is already coming to an end and I wanted to try this process before it was too late.
Like any time you are planning on using wild or cultured flowers choose ones, as far away from car exhaust and other influences as possible. Blossoms can have a delicate flavour and be easily influenced.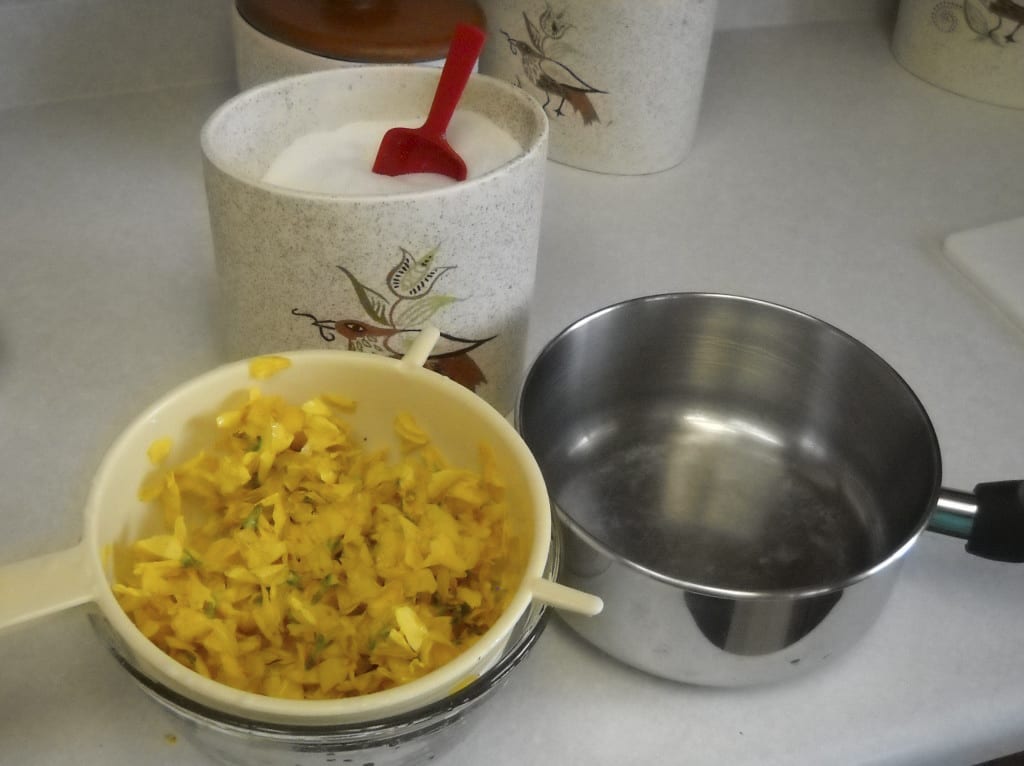 Start with equal amounts of water, sugar and loosely packed forsythia blossoms. Wash the blossoms, remove any damaged ones and the green tips. Put the blossoms aside to drain.
In a pot add amounts of water and sugar equal to the quantity of blossoms gathered and bring to a boil for one minute.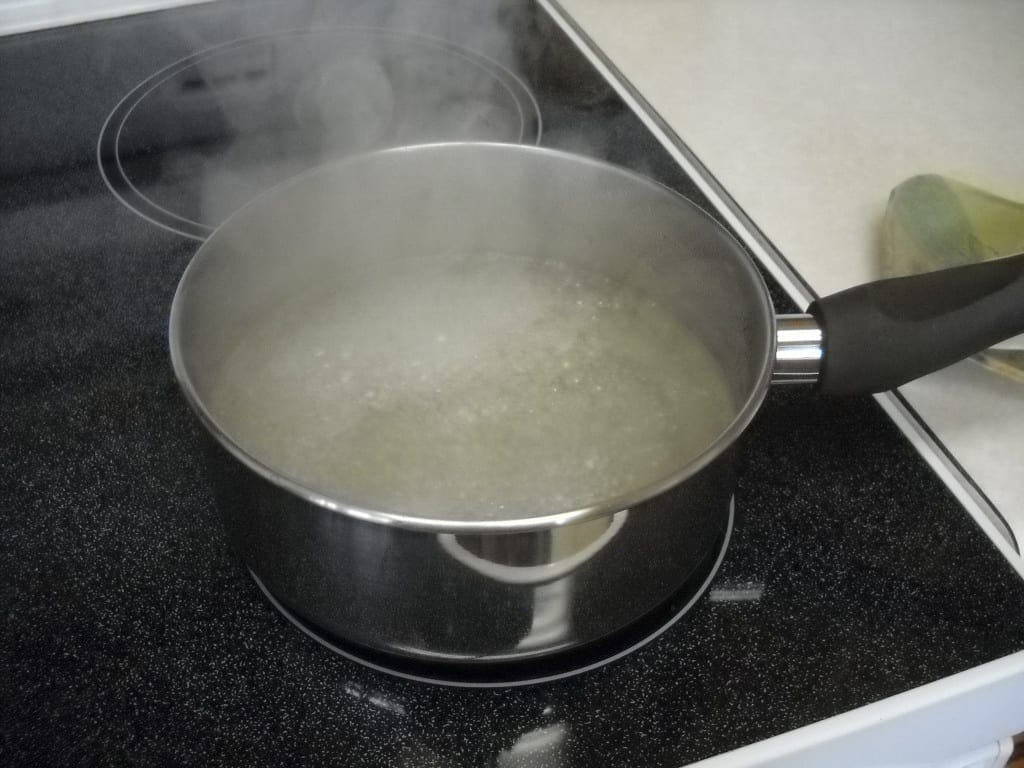 Pour the simple syrup over the forsythia blossoms and stir to ensure full coating of the petals. Allow to sit over night.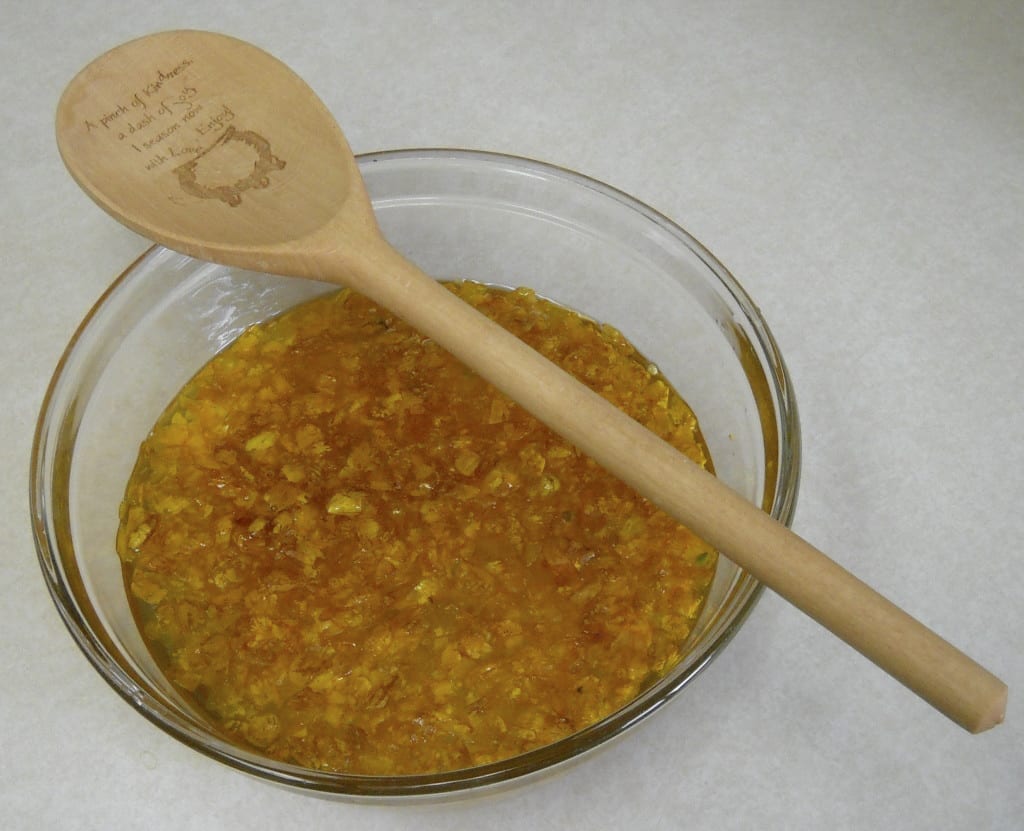 Strain the blossoms through a fine sieve and/or cheesecloth to remove any unwanted pieces and bottle. The syrup can be poured directly into a container and stored in a fridge for a month or…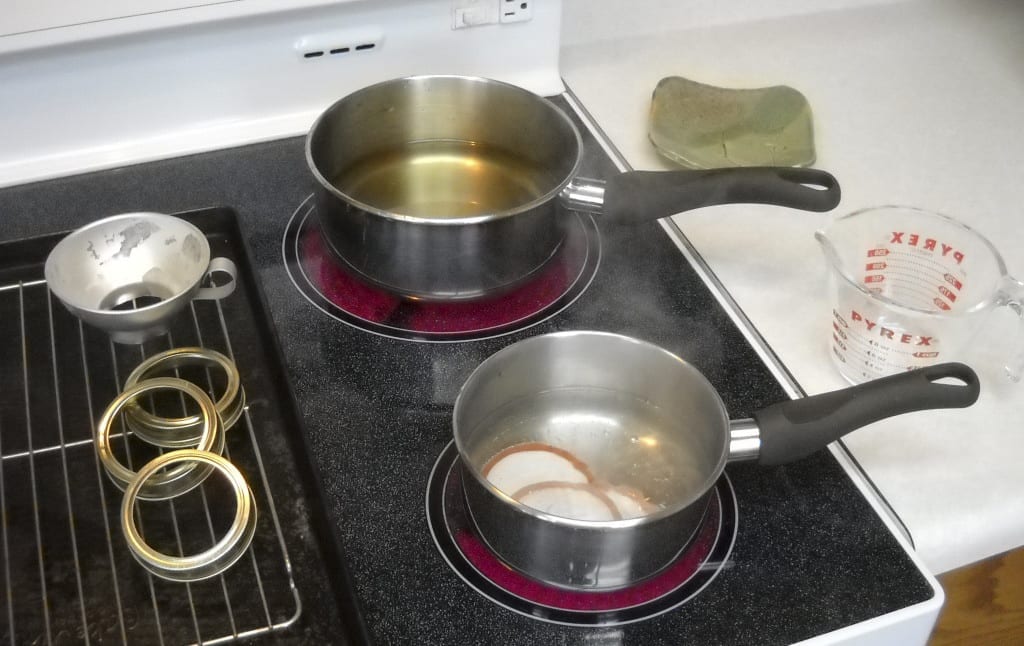 … reheated and canned. This will allow sterile storage for a longer period of time.
Part of me had a wish to try turning the syrup into jelly but there are just not enough hours in each day right now.
It is also possible to try this process, substituting maple syrup for sugar. The final product will be entirely different and I would suggest pancakes, french toast and apple pie as a place to use the syrup, possibly home made ice cream.
I used cane sugar to have a lighter final syrup and plan on using this with soda water, white wine, lemonade and other summer beverages that call for a little simple syrup. Vodka martini?
As in all foraging, please ensure you know what you are picking and do your research. Not all blossoms are edible and even ones that are edible might not appeal to your palate.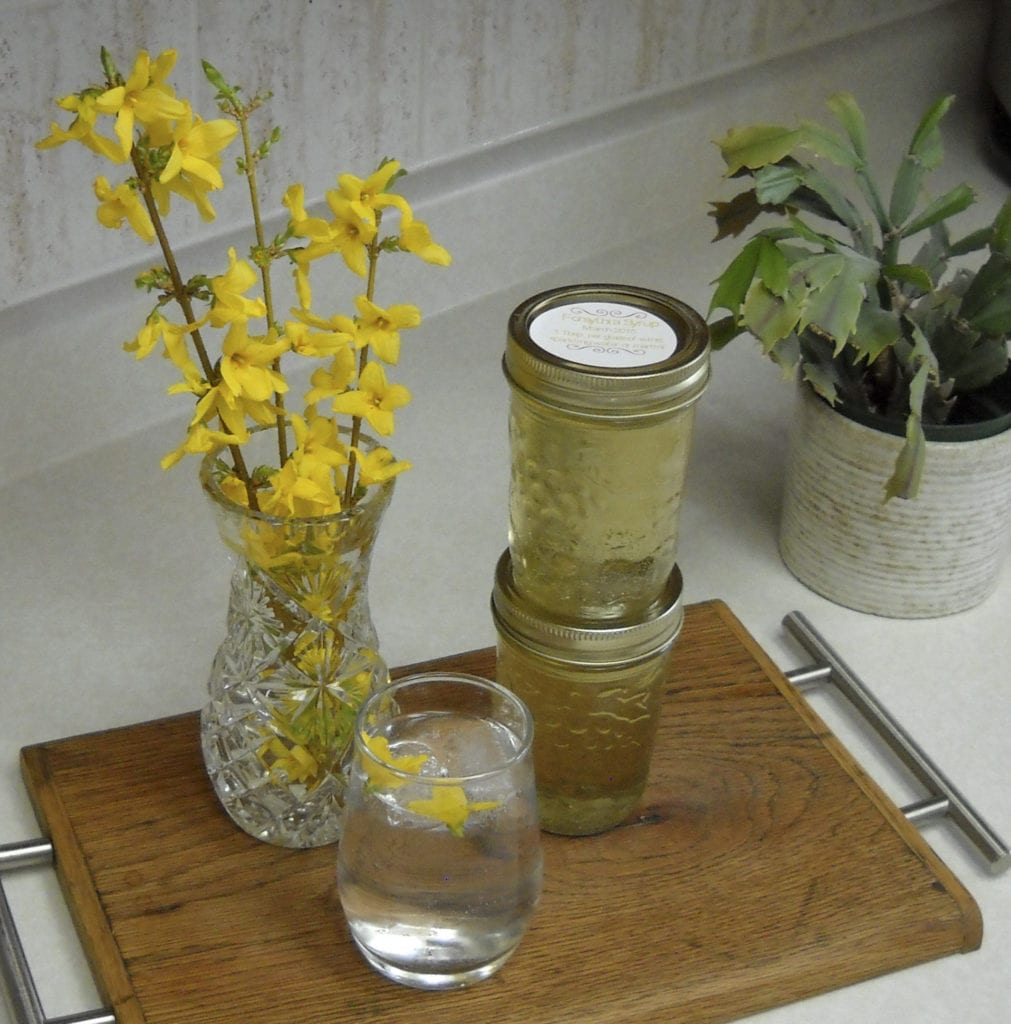 Forsythia Syrup from My Kitchen Wand