We celebrate Valentine's Day on February 14th because that is the day St. Valentine is honoured on the Catholic church but wouldn't a day for lovers be better planned when there is easy access to ripe succulent fruit and fresh powerful herbs? Thank goodness for Farmer's Markets!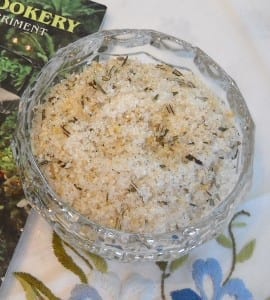 If you are planning an intimate dessert after dessert then these two tips will help both you and your partner to a more enjoyable evening.
While dinner is simmering, why not help yourself do the same?
Draw yourself a bath and while it is filling, step into the tub with a rosemary, lavender & lemon salt scrub.
This is a time to relax, shift gears and allow your thoughts to be in the moment…and several hours in the future.
And guys, if you are the one cooking, consider setting the bathroom up with candles, fresh towels and scrub for your partner while you put finishing touches on your meal.
Foreplay is in small acts of intimacy, caring and trust.
You will need: ( So sorry, the Mercury retrograde imp was playing today with my pictures )
1 cup sea salt ( course salt works well for this)
1 Tbsp. finely chopped fresh rosemary
1 tsp, dried ground orange peel
1 tsp. lavender flowers
1 tsp. lemon peel ( I keep zested lemon peel in sugar in the fridge )
Finely chop the herbs and mix all ingredients together. Because this is being used as rub as well as a bath salt, choose an evenly sized salt variety. It is easier to rub down your body when there are no boulders amongst the sand.
While standing in the bath,use the salt mixture to enliven, exfoliate and polish your skin, allowing the salt to drop into the tub and infuse the water. Start on your feet and work your way up. After cleansing your body, relax into the water and receive the blessings of the plants.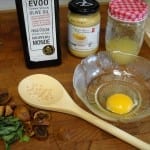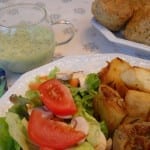 Parsley and mint are good ways to keep fresh breath and inviting. Here are two ways to slip them into your meal planning.
Parsley mayonnaise is a tasty addition to roasted and other potato dishes and can also be used as the basis for salad dressing.
Mint and Fig Mayonnaise is great for salads and sandwiches.
Mayonnaise is quick and simple to prepare and with a blender or wand, there is little chance of the egg and oil separating. Make in small batches and store in the fridge. You are using an uncooked egg so be sure you using a source you feel comfortable with.
You will need:
1 egg
1 tsp. mustard
1Tbsp. fresh lemon juice
1/2 tsp. salt
1 cup oil (  I use olive oil )
1 cup fresh lightly packed parsley or 4 dried figs and 3 sprigs of fresh mint
Place the egg, salt, mustard and lemon in the blender or wand cup and pulse a few times to mix. Slowly, with the mixer on, pour the oil into the egg mixture in a continuous flow. If the oil does not seem to be immediately incorporated, slow the flow. As the oil is mixed in the mixture will increase in volume and stiffen. Add additional ingredients and pulse again until chopped and mixed.
One of the best sources for stimulating ideas I have found in the last year is Wisewoman's Cookery. Shannon Loeber and Mary Edwards blend folklore, food and fun into their "research" and have a cabin in the North Shore Mountains for testing and practice.
Learn the story of Minthe, a Greek water nymph. You will never think of toothpaste and breath mints the same way again. Their website is here.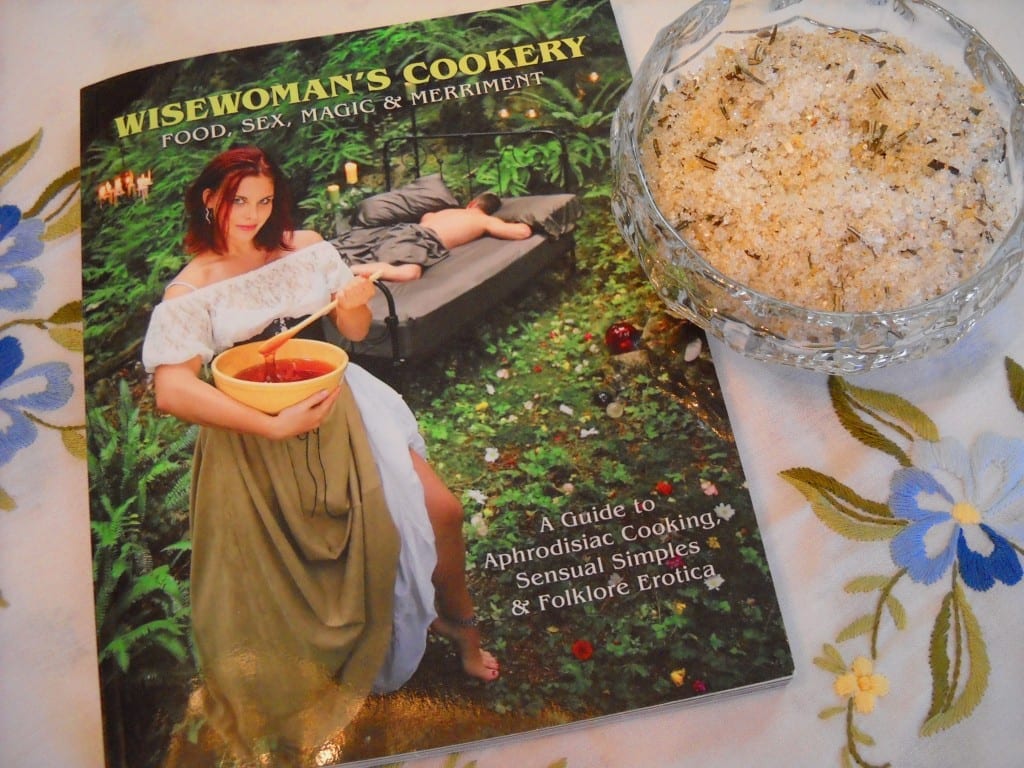 Fresh Feelings from My Kitchen Wand