Hummus is a tasty spread made from chickpeas with ground sesame seeds, olive oil, lemon, and garlic. Originally from the Middle East it is now also popular in North America.  The other day I was teaching a "Playing with Herbs" class and we whipped up a batch along with some fresh dill mayonnaise and some of the other options I have been posting recently.
There were several students in the class who said they didn't like hummus. It seems they were talking about store bought options and there was nothing to pack at the end of class so I am thinking fresh made went over well.
Garlic is a no go option in my house. I miss it but some of the subs I use to give the finished product a little kick are two slices jalapeno or hot pepper sauce. It might not be authentic but it does the job.
If you are following a vegan diet, try keeping the liquid from the chickpea tin. It can be used as an egg substitute. One tablespoon for a yolk, two tablespoons for the egg whites and three for an entire egg.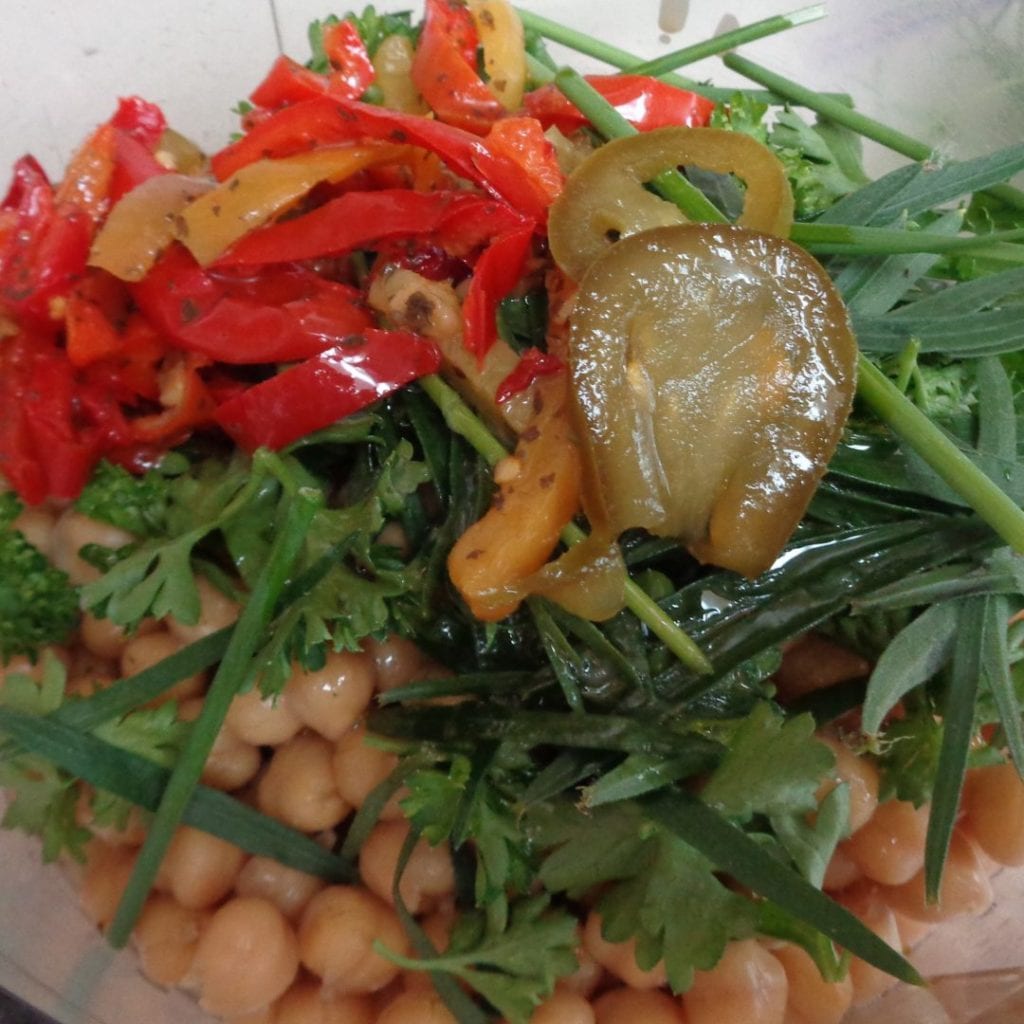 You will need:
¼ cup tahini
¼ cup fresh lemon juice ( grate the washed skin before juicing and store )
2- 6 Tbsp. olive oil (enough to create the consistency you enjoy)
½ cup fresh parsley
¼ cup  fresh tarragon
2 to 3 Tbsp.  fresh chives
3 – 4 Tbsp. roasted red pepper slices in oil
1 large garlic clove, smashed with the side of a knife. roasted garlic works as well and will be a little more subtle
½ tsp. salt, optional
One 15oz. can of chickpeas/garbanzo beans
Gather the herbs and wash if needed. Thank them for their contributions. Prepare to begin by finding gratefulness in your heart for the equipment, supplies and knowledge that allows you to complete this project. We are blessed to be able to put healthy food on the table.
In a food processor begin by mixing the tahini and lemon juice together until they are smooth and creamy, 60 – 90 seconds. It might be neccesary to stop once or twice and scrape down the side if using a mixer with a large container.
Next comes the olive oil (start with 2 Tbsp.); coarsly chopped parsley, tarragon, chives, smashed garlic and salt. Process for another 60 seconds, scraping the bowl down as needed.
Add half of the chickpeas to the food processor and process for 60 seconds. Add the remaining chickpeas after scraping down the bowl again and process for until the hummus is deliciously creamy and smooth. Some people suggest using 1 – 2 Tbsp. of water to thin down a hummus that is a little thick. I use olive oil.
Letting the mixture sit for a few hours will smooth out the flavours. Serve with warm, buttered pita bread as a appetizer. Use instead of butter or mayonnaise in wraps and sandwiches.
Now I will tell you what usually happens. In a hurry? Dump it all together in the bowl of the processor and process until it reaches the consistency you like. Pour additional olive oil in as required.
Store hummus in an airtight container and refrigerate for up to one week. If serving in a dish for scooping, pour a little extra olive oil on top and sprinkle with fresh chopped herbs.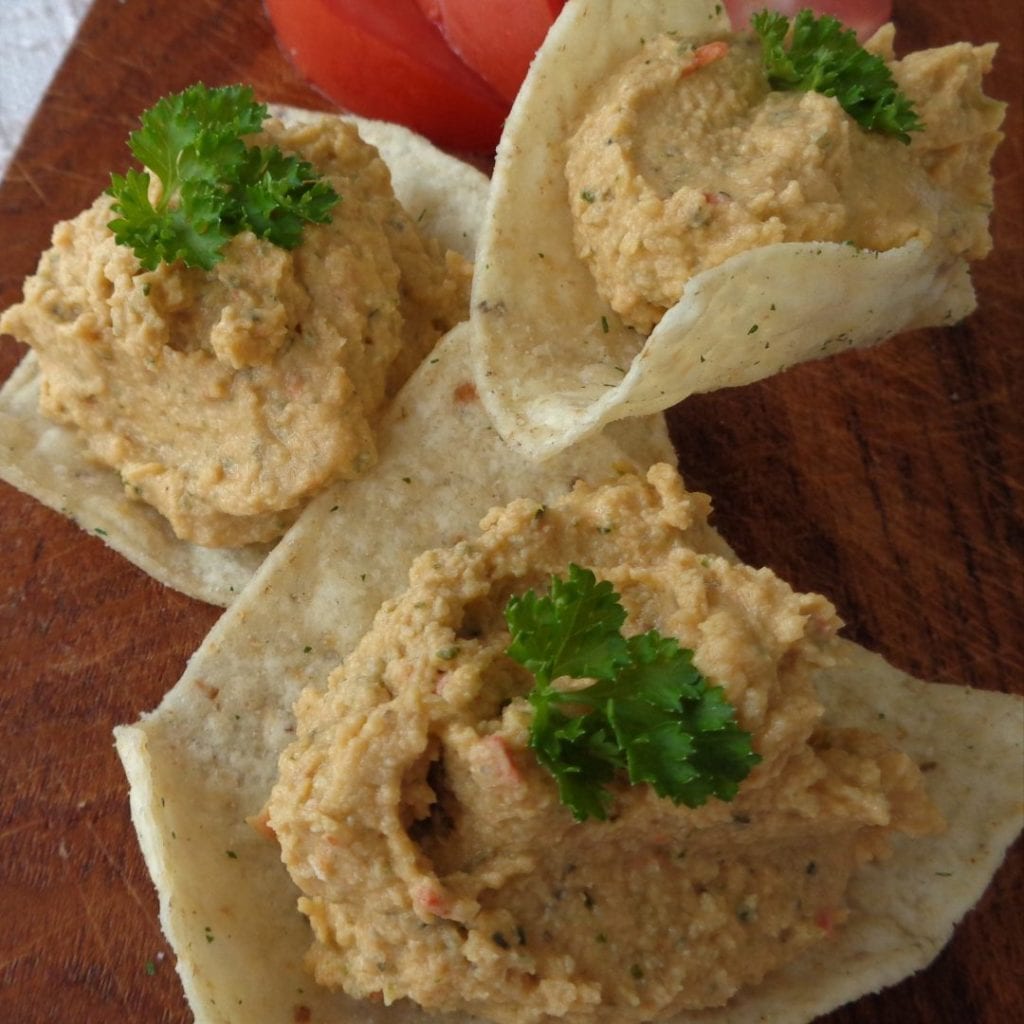 Fresh Herbs & Roasted Red Pepper Hummus from My Kitchen Wand