At spring equinox I like to bake things that reflect that balancing time of light and dark. A time that can be well used to consider what might be out of balance in our own lives and what steps taken can adjust our paths.
In the ancient religion of China, orange is thought of as a colour of transformation, a complementary theme to the energy of the second chakra so adding the zest of an orange to this recipe at this time of the year is very appropriate. In Chinese temple foods, oranges represent a prayer/wish for good fortune.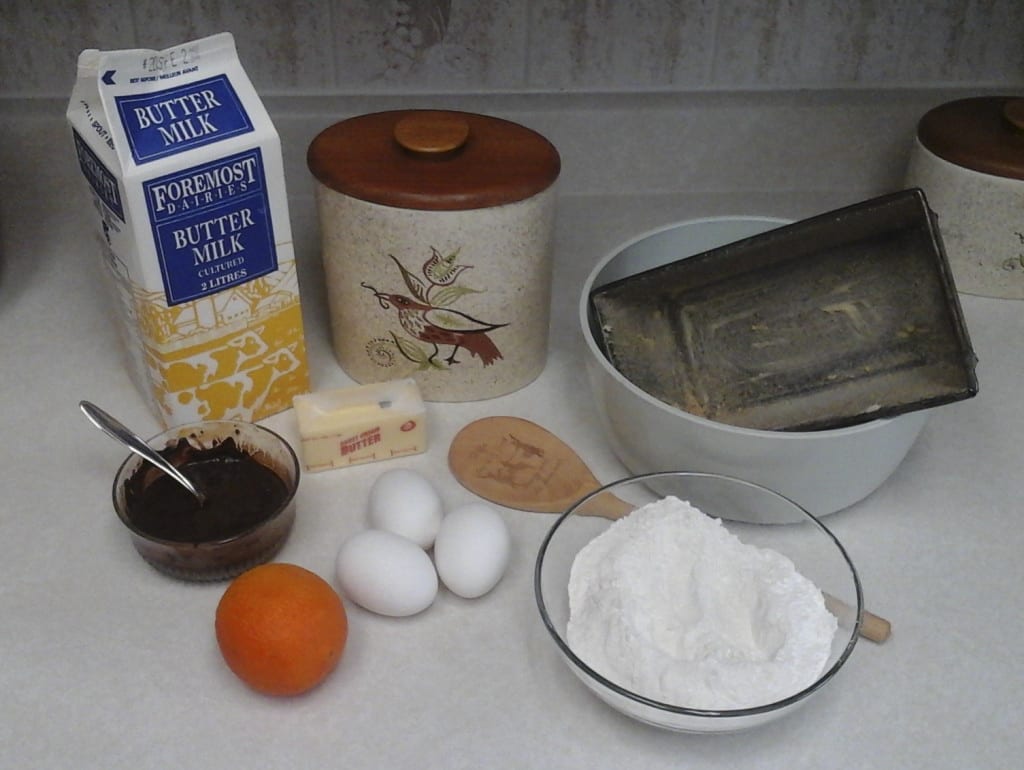 You will need:

1/2 cup butter
1 3/4 cups flour
2 tsp. baking powder
1/2 tsp. salt
1 cup sugar
Zest of one orange
3 large eggs
1 tsp. vanilla extract
2/3 cup buttermilk
5 Tbsp. cocoa powder. Dutch processed will give you darker batter.
Take eggs, butter and buttermilk out of the fridge and allow to warm up to room temperature.
As always begin by bringing your attention to the task at hand. A moment of silence to center yourself, a deep breath in, a recognition that work is love in action and request for divine inspiration, begin.
Preheat oven to 350 degree. Prepare a 5 by 9 inch loaf pan by greasing it and then adding a layer of flour or breadcrumbs. This will help the loaf release from the pan more easily and add a bit of extra crunch to the edges of any cake. (if you like that kind of thing) Put aside.
In one bowl combine the flour, baking powder and salt. Give them a little stir.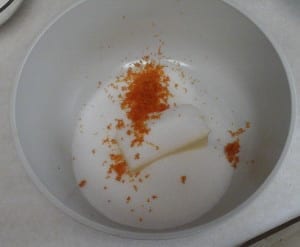 In another bowl, beat the butter, sugar and orange zest until light and fluffy.
Add eggs, one at a time, beating until combined. Mix in the vanilla. Clean the side of the bowl as needed.
Add 1/2 of the flour mixture then the buttermilk and end with the last half of the flour mixture, mixing well after each addition.
Set aside 1/3 of the batter.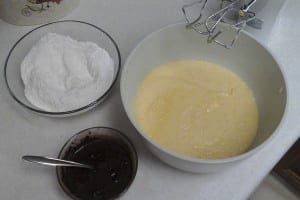 Mix cocoa with 6 tablespoons boiling water and stir with a spoon or rubber spatula until smooth. Combine the cocoa mixture with the reserved cake batter.
There are a number of ways to create the marble pattern in the cake. This checkerboard method is easy to produce in simple steps.
Place three spoonfuls of vanilla batter into the pan in an alternating pattern. Fill in the three open spaces with the chocolate batter. Start with the vanilla batter as it will be a little thicker and will not spread out as much as the chocolate batter will if it is the first batter in the pan. On the second layer of batter, spoon the vanilla on top of the chocolate batter and the chocolate batter on top of the vanilla batter, creating a checkerboard effect.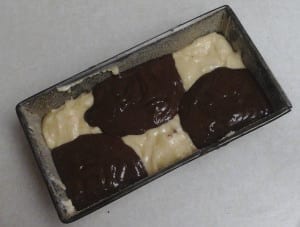 Using a knife, wooden skewer or knitting needle, run it through the batters to mix the dark and light. Do not over do this part.
Bake 40 to 50 minutes or until a tester comes out clean. (And why I keep a knitting needle in a kitchen drawer.)
Allow pan to cool for 10 minutes. Turn out cake from pan and cool completely on a rack.
So as the dark fights a loosing battle against the light of coming summer, enjoy this delicious, moist treat before our taste buds turn to fresh herbs and berries.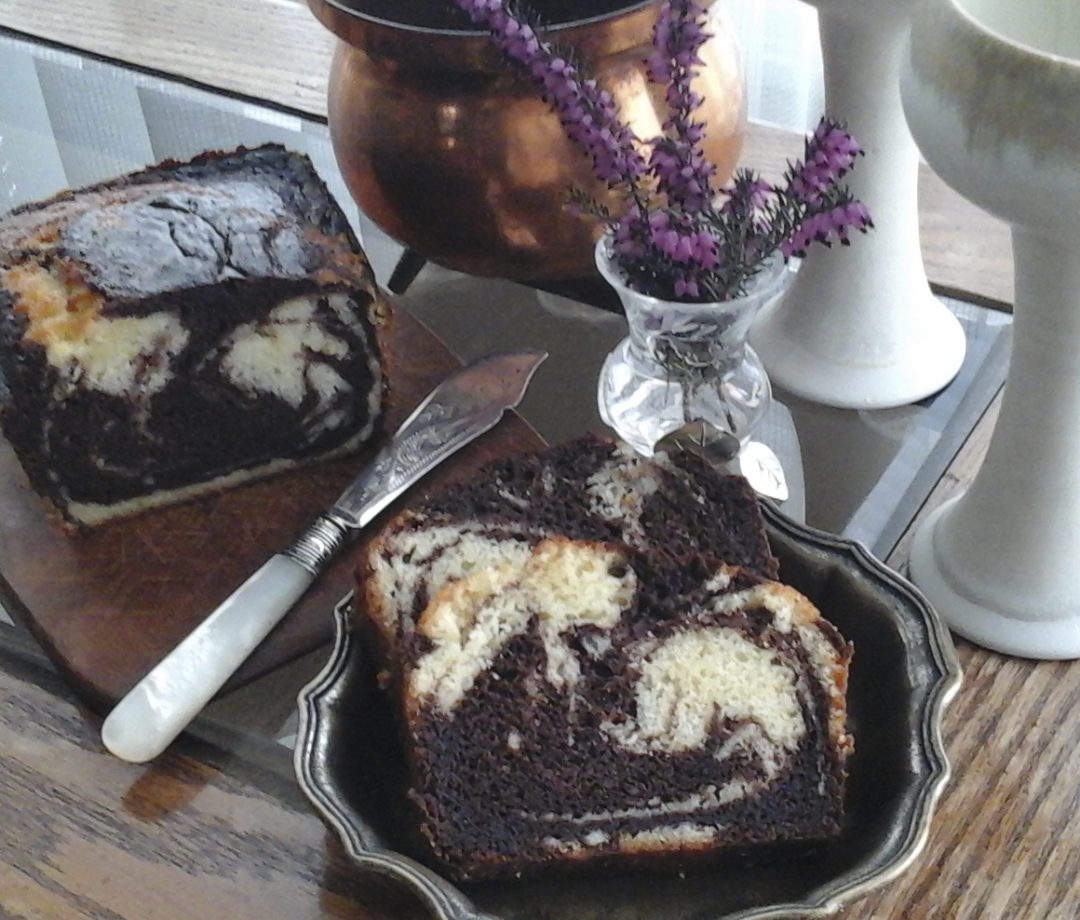 Orange Marble Cake from My Kitchen Wand