I could tell lovely stories of dark chocolate cake uses for symbolizing lightless Winter Solstice nights but really, if you like chocolate cake, you are good to go any time of the year and since this one has half a dozen eggs in it, it would be more than a bit of a stretch to suggest this harkens back to any ancient traditions since fresh eggs would not have been available at that time of the year. It just tastes good and works for those needing or trying to reduce their wheat intake.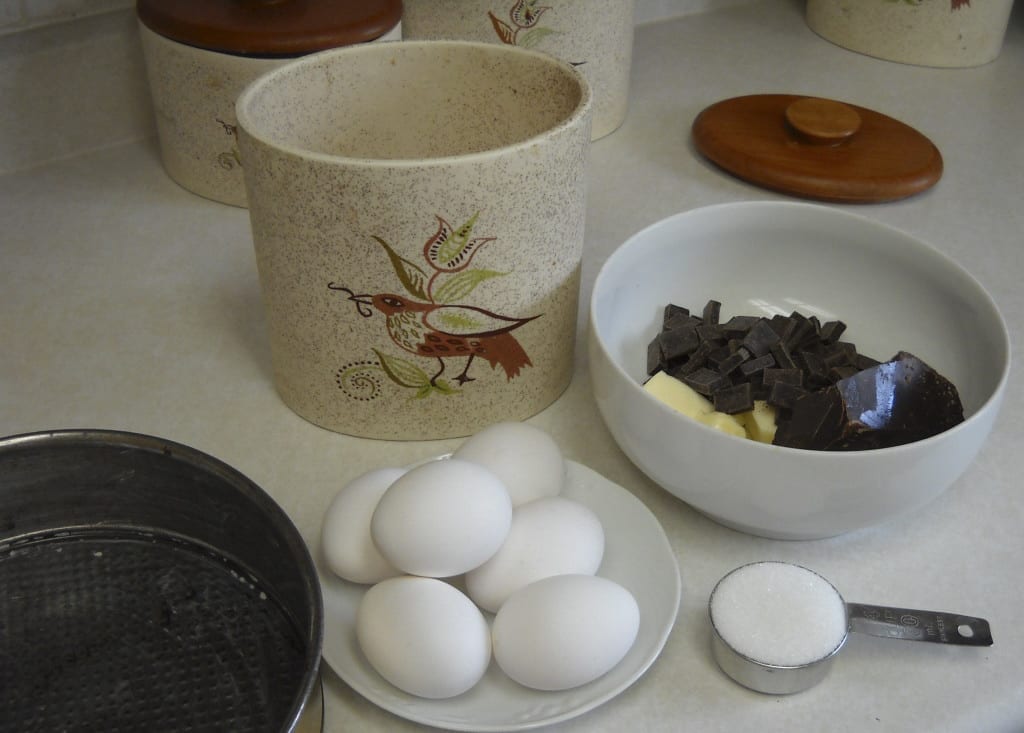 You will need:
8 oz. dark chocolate
1 cup unsalted butter
1 1/2 cups sugar
6 eggs
1 cup cocoa
2-3 Tbsp. extra cocoa or a 50/50 mixture or cocoa and icing sugar
2 Tbsp. icing sugar for dusting
 Feeling the gratitude for having easy access to the bounty of other places in the world and the time and opportunity for special treats, welcome the compassionate spirits into your kitchen, focus your intention and begin.
Preheat oven to 350 degrees and prepare a 10 inch spring form pan by greasing and adding a greased parchment circle to the bottom of the pan and dusting with cocoa. You can also use a 50/50 cocoa and icing sugar mixture.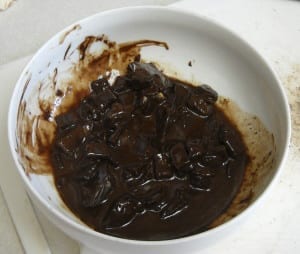 Bittersweet and semi-sweet are interchanged in chocolate marketing all the time. You are looking for a good quality dark chocolate as intense in its flavour as you prefer.
Melt chocolate with butter in a medium sized bowl, over a saucepan of barely simmering water, stirring until smooth.
Alternately you can melt in short bursts in the microwave, stirring regularly. Either way, take care not to over heat.
Separate the eggs and add the egg yolks one at a time, whisking well after each addition if combining by hand.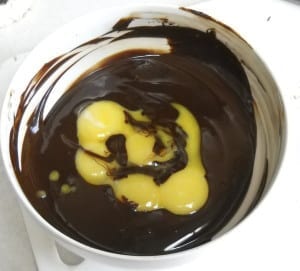 If using a hand mixer then mixing more eggs at one time is possible.
Sift cocoa powder over chocolate and whisk until just combined.
With clean beaters, whip the egg whites into firm peaks, slowly adding the white sugar.
Combine 1/3 of the egg whites into the chocolate mixture to lighten the density of the batter
Gently fold in the remaining 2/3's egg whites and combine.
Transfer to the cake form and bake 35 – 40 minutes.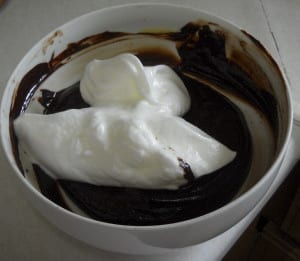 The top of the cake will be have a thin crust and you will get moist crumbs on a toothpick check in the middle of the cake.
Let the cake sit cooling for 10 minutes before removing the side of the pan.
Pay close attention to the sides. It may be necessary to assist sections to separate from the pan with a small knife.
Remove the bottom section of the pan and the parchment paper and continue cooling.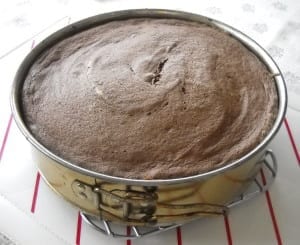 You will notice that the cake falls as it cools. This is completely normal and not a worry.
To serve, dust with icing sugar or with that 50/50 mixture of cocoa and icing sugar mentioned above. Visually, I prefer straight icing sugar but I might choose differently when making this for Winter Solstice. Serve alone or with fresh fruits, raspberries when available or later in the year, try a plum compote and a little whipping cream.
Simple decorations work best and at Winter Solstice I would use red cranberries, nuts and few sprigs of holly or chocolate painted holly leaves.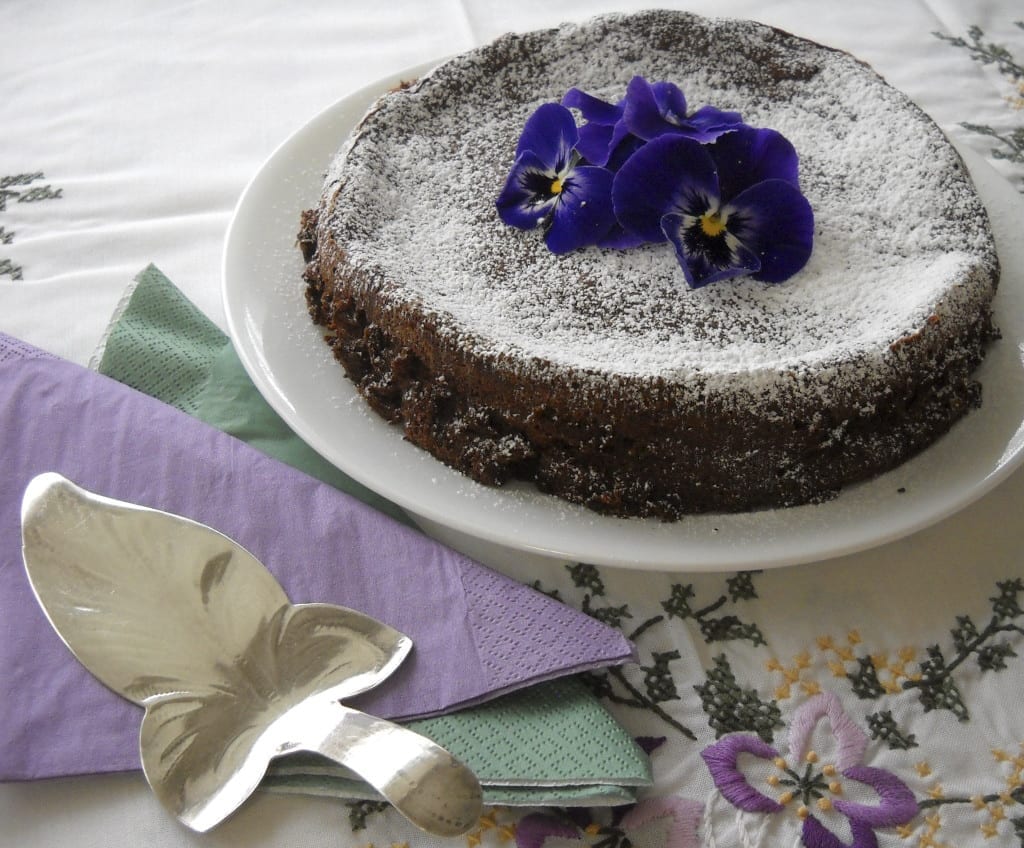 No Flour Chocolate Cake from My Kitchen Wand