The cherry blossoms may be in bloom here but winter is still definitely around in other parts of the planet. This healing salve will help the paws of working dogs and those that live/play outside. Neither salt or ice is friendly on paws, so if your furry friend will let you, try a little massage with this salve.
It may sound like pampered pooching but for dogs that are out in truly winter weather, climbing rocky icy pathways or walking chemically treated sidewalks, keeping their paws in good condition is just saying you care.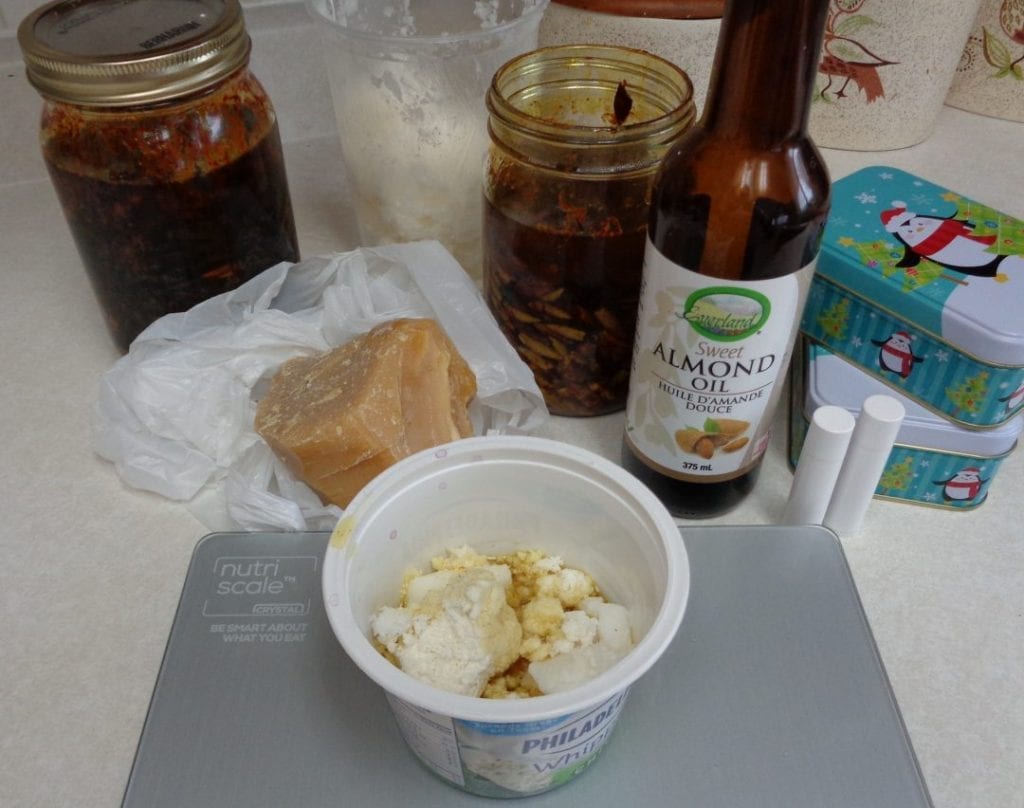 You will need:
2 oz.  olive, sunflower or sweet almond oil
2 oz.  coconut oil
1 oz.  shea butter
4 tsp. beeswax
There are many different combinations for putting paw protecting salve together. The intention in changing up the mixture is usually to get added healing power into the finished salve. Some recipes call for calendula oil, which can be store bought in winter or made during the summer if you have access to the flowers.
As you can see in the pictures above (the dirty brown bottles which will never be clean again), I had cottonwood seed infused olive oil available so that was my choice. Cottonwood is a potent antimicrobial that also relieves muscle pain, aids in the healing of minor cuts and scrapes, helps reduce bruising and inflammation. Additionally, https://www.centerforanimalrehab.org lists cottonwood as being non-toxic to dogs in case that question was going through your mind.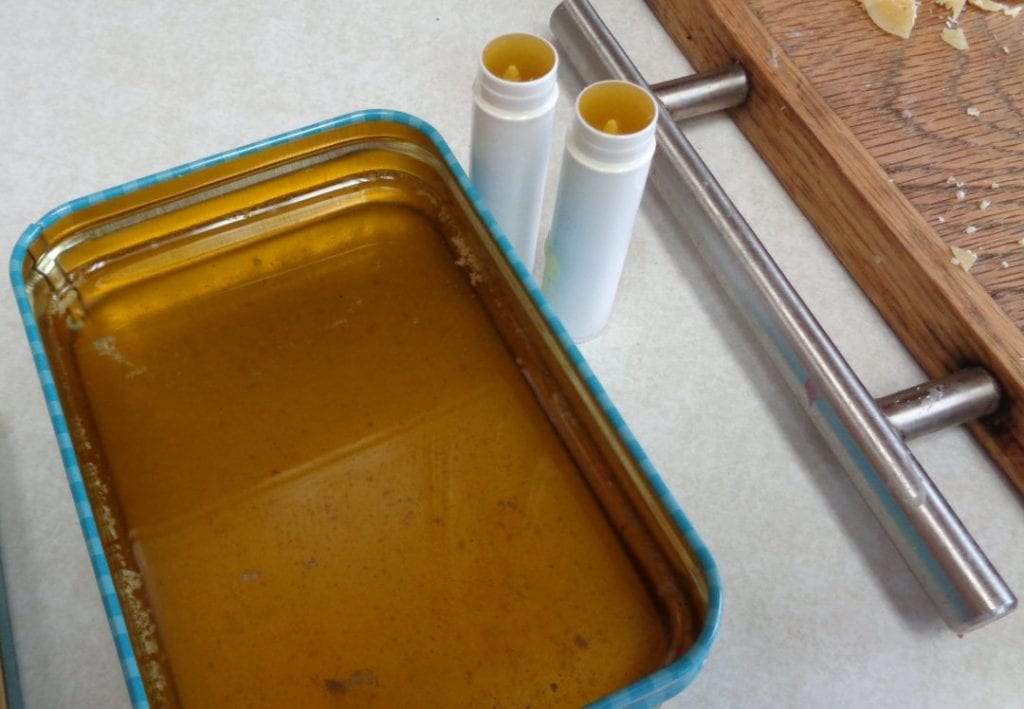 I rounded up some larger containers for bigger dogs. You can press your furry friends paws directly in the salve and then massage. Be sure to get in between the toes as that will help stop ice clumps from forming, making play time for comfortable. Lip balm tubes are great for smaller dogs and easier to carry around while out for a walk.
The process is simple. Measure, melt, mix and pour into your container of choice. You only need enough heat to melt the beeswax. Everything else has a lower melt temperature.
A microwave, while not my first choice can be used but a bowl over simmering water will do the job as well and will give a little more temperature control.
Grating or finely chopping the beeswax is a good idea. The smaller the beeswax pieces, the more quickly they will melt and the shorter time the mixture will need to be heated.
Once the mixture is cooled and solid, label and share. If the recipe is tweaked for any reason, make sure the containers are labelled with a name, so everyone gets the right paw protector.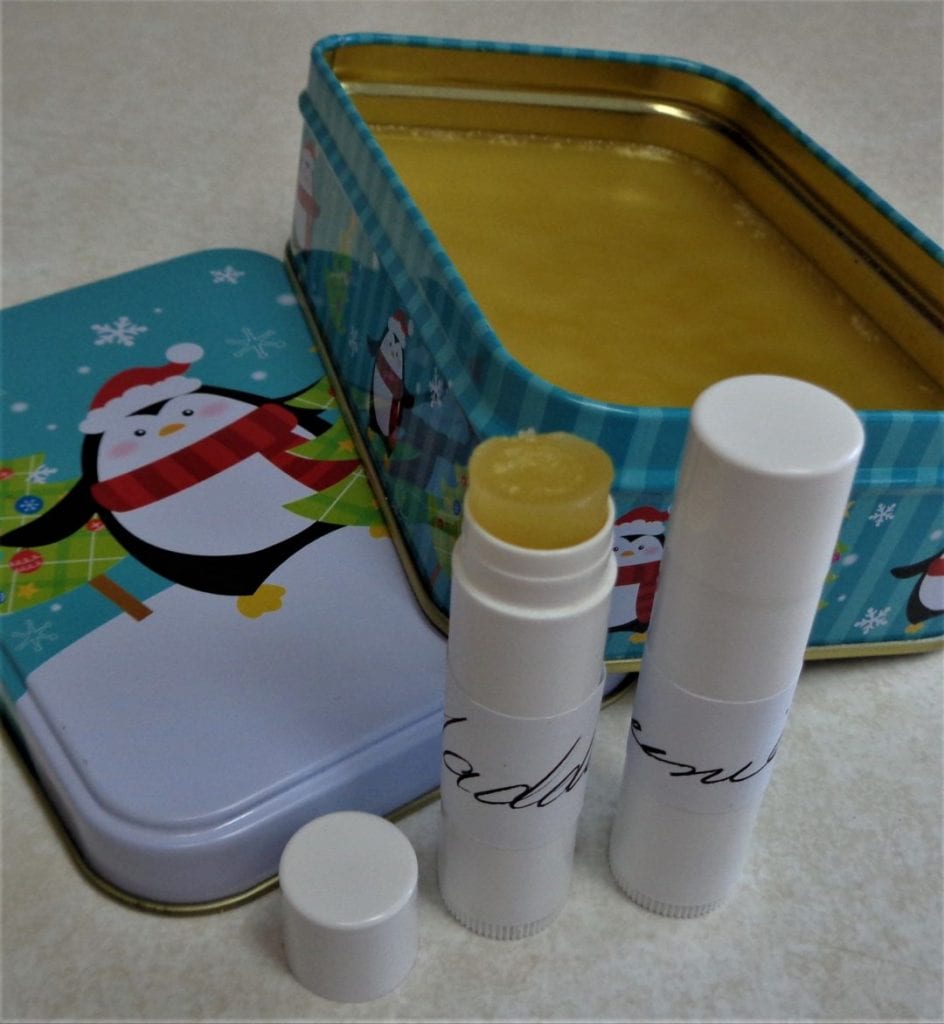 Paw Protector Salve from My Kitchen Wand