I always wondered how this recipe got it's name. Raisins are the largest addition but that is what we called this recipe at home, Pineapple Nut Bread. I am looking at the recipe, in my mother's handwriting 50+ years ago, shared by Louie Hemphill, my grandparents neighbours and that is what she called it too, so Pineapple Nut Bread it is.
Pineapple is associated with luck, money & chastity. Raisins also have a connection to money as well as fertility but considering their high glycemic rate is valuable. Walnuts are full of manganese and help support the brain and nerve centres. Scott Cunningham suggests that walnuts are helpful in releasing past associations and taking new steps forward.
Try substituting an all purpose gluten free flour if your are sensitive or allergic to wheat.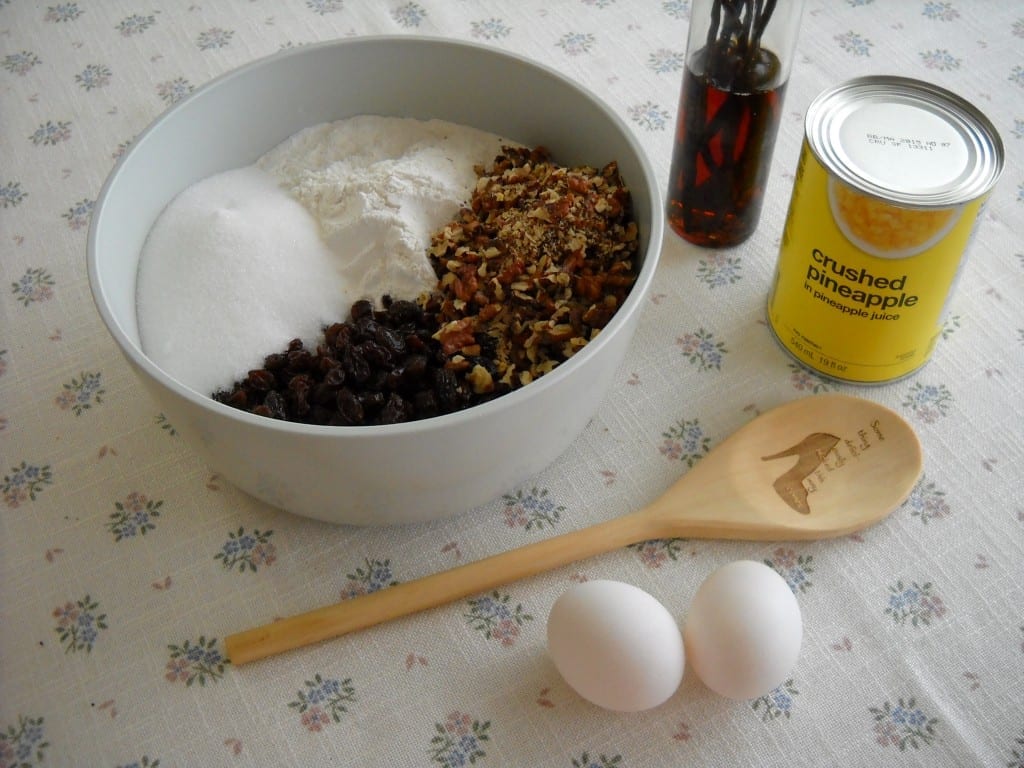 You will need:
4 cups flour
1 cup sugar
2 tsp. baking powder
1 tsp. salt
2 cups raisins
1 cup chopped walnuts
2 eggs
2 tsp. vanilla
4 Tbsp. oil, melted butter or shortening
19oz. tin of crushed pineapple, juice included
2 tsp. baking soda
Take a deep breath and welcome what Carla Meeske calls the benevolent spirits. Hold your focus on the qualities of the ingredients and your intentions. Money, luck, movement in a new direction, letting go, chastity, fertility. Choose your focus.
"My heart is open, my hearth stands free, I am ready to make magic with Thee".
Grease two loaf pans and preheat the oven to 275 degrees.
Combine all the dry ingredient without the baking soda in a bowl. Mix then together, dusting the nuts and raisins with flour. ( If you are pulling out the dried rock solid black bits from the back of the cupboard in an attempt to imitate life 1000 years ago, try putting them into a pot with some simmering water. Let the raisins sit covered until the moisture has been absorbed. Much easier on the bridgework. )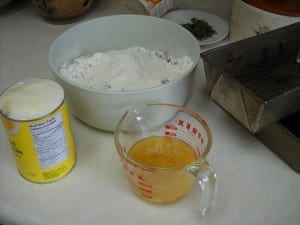 Mix the eggs, vanilla and your liquid fat of choice in a container and set aside. Open the can of crushed pineapple and add the baking soda. You will have a few moments to stir before the can overflows so picking it up and moving it towards the dry ingredients is a good thing. You could also put the pineapple in a larger container before adding the baking soda. ( I am all about less dishwashing.)
Gently stir the ingredients until mixed. This is a thick mixture and will need to be spooned into the pans, not poured.
Even the batter with a spatula or knife and bake at 275 degrees for 90 minutes.  Good to have the time available before you get started.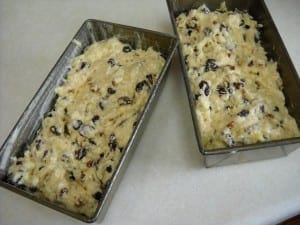 It is best to let the bread sit a day before cutting so the flavours can mature.This freezes well and stays in one piece in lunch bags.
Brew up a delicious cup of tea or coffee and consider what things are past. It is time to say goodbye. Now what new abundance producing ideas are waiting to be made manifest. Have paper and pencil handy. Things will flit in and out of our minds in a split second.
Oh! Have a slice of Pineapple Nut Bread…..and maybe share a piece with someone you can bounce that brilliant money making idea off of. ( Returning the favour is good.)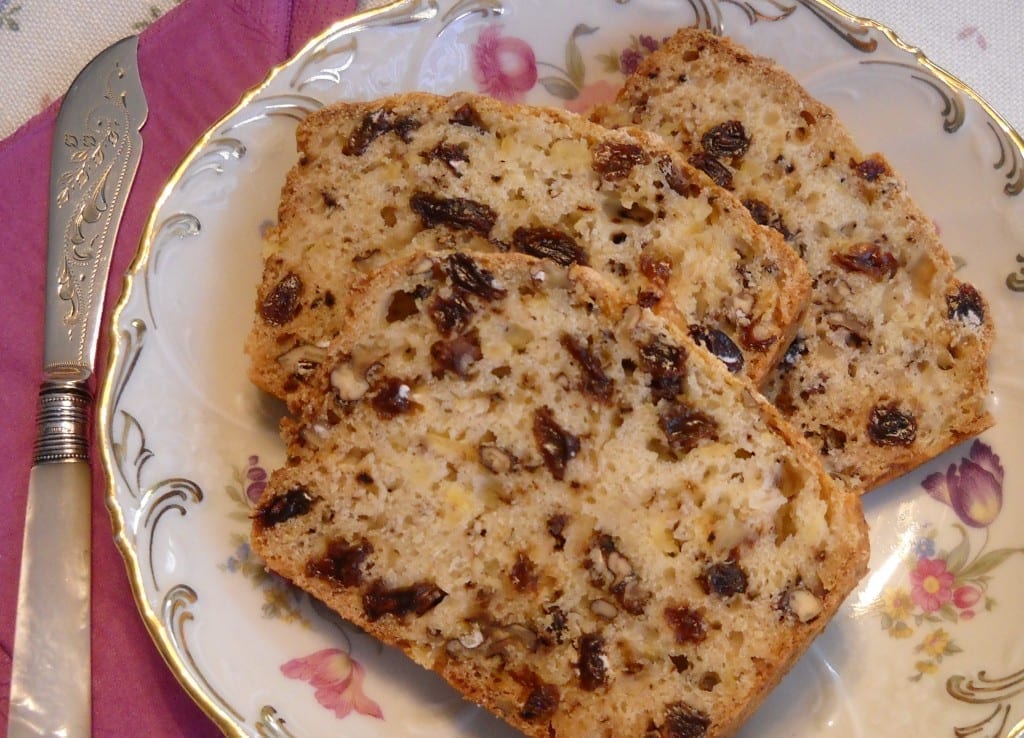 Pineapple Nut Bread from My Kitchen Wand