Yup, you read right, Foot Scrub. All the basic ingredients, without the eggs. You slather it on your feet and massage in. Best get a towel and container for a foot bath ready too. Warning, the pictures ain't pretty.
I have been sharing this recipe in winter skin care classes this fall and thought it was only fair to share it here as well.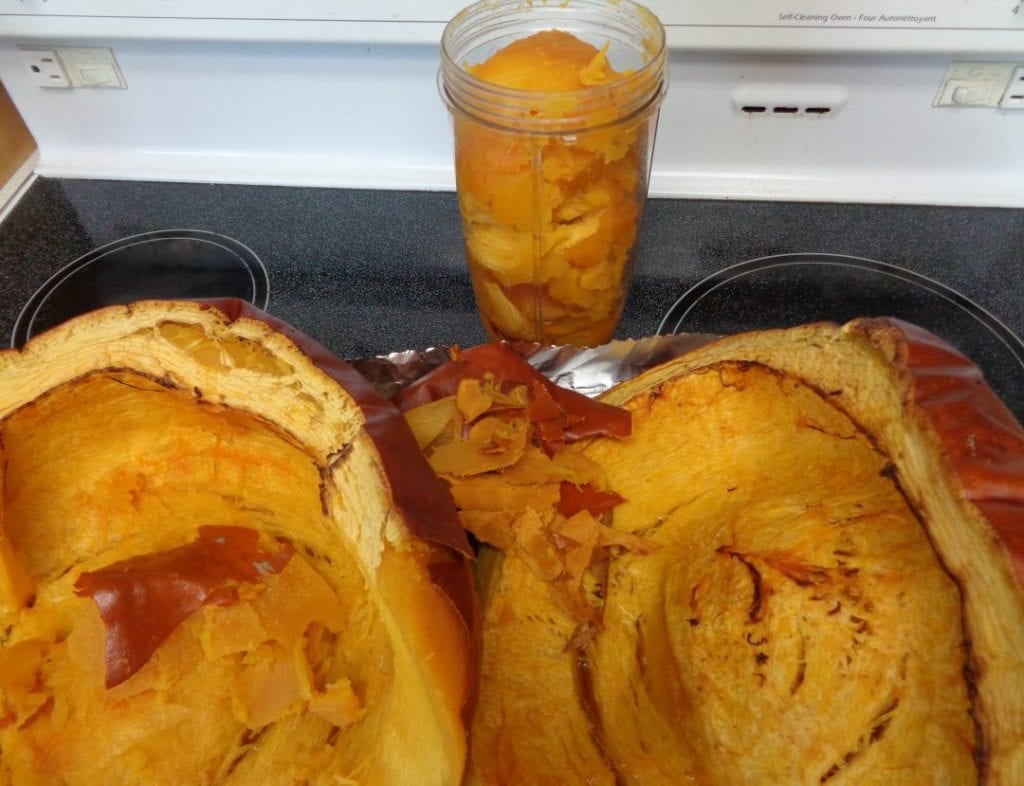 Once you get going with roasting pumpkins for puree it is easy to find an extra couple of tablespoons for this soothing tip of the hat to pumpkin pie. Holding back a little bit from the pumpkin puree you opened for pie works too. No one will notice. Pumpkin has natural enzymes that help exfoliate skin, assisting the sugar and coffee.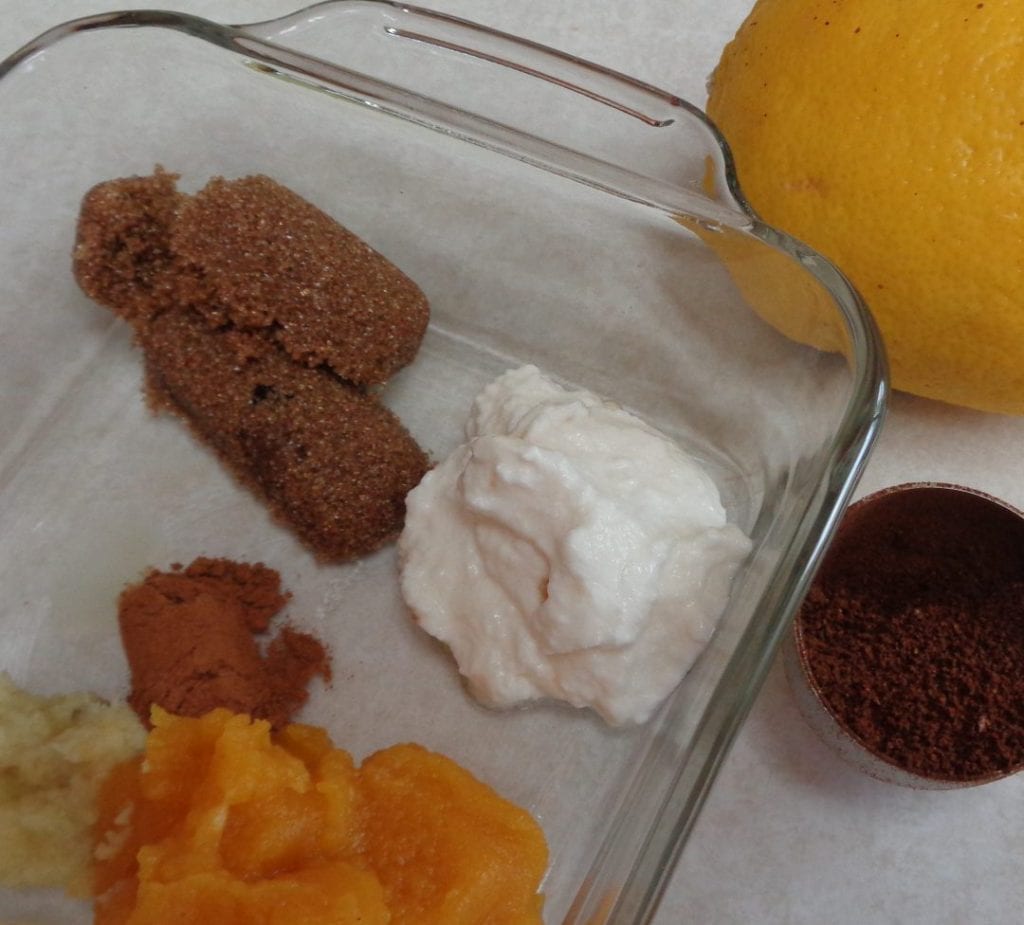 You will need:
2 Tbsp. pumpkin puree
2 Tbsp. plain yoghurt
2 Tbsp. brown or raw sugar (Demerara is usually the coarsest option and will take longest to dissolve)
1 tsp. fresh grated ginger
1/2 tsp. cinnamon
1 1/2 tsp. coffee grounds (optional)
1 Tbsp. lemon juice (optional)
1 1/2 tsp. non clogging oil such as olive, jojoba or almond (optional)
So simple. Stir together and use. Mike drop!
Here are the reasons you may or may not want to add the optional ingredients.
Lemon juice acts as a preservative, not needed if you are making for immediate use. The amounts here were enough for four feet and legs below the knee. Adding the lemon juice will help the mixture stay fresh in the fridge for about a week. Adding an extra half tablespoon of puree will help thicken the mixture up again, if needed.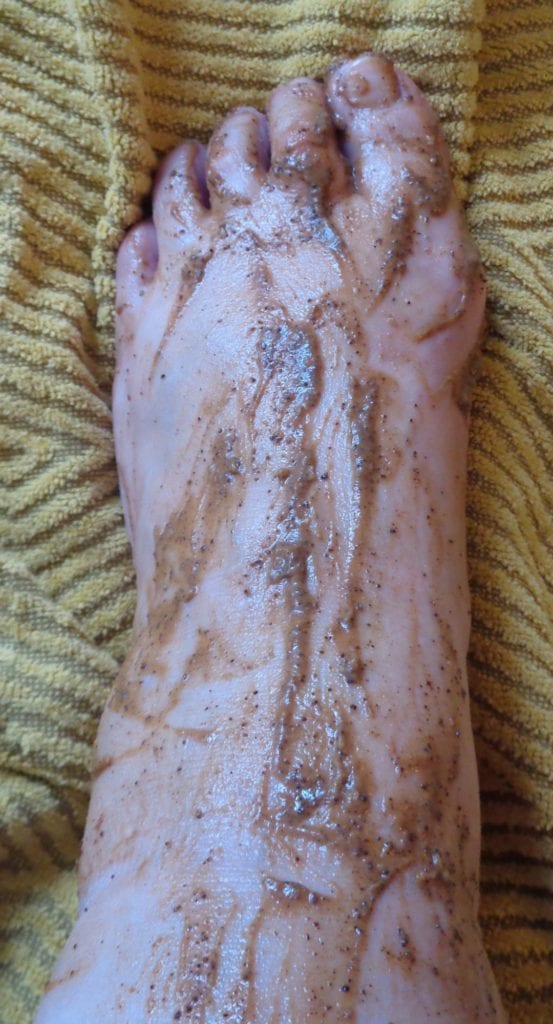 Due to the yoghurt in this mixture, the brown sugar will dissolve over time so adding coffee grounds helps with exfoliation and they will not dissolve. The caffeine in coffee also helps get your blood circulating.
The oil is an added moisturizer that I found was not really needed for my skin with the yoghurt. Use a non pore clogging oil option such as the ones suggested above.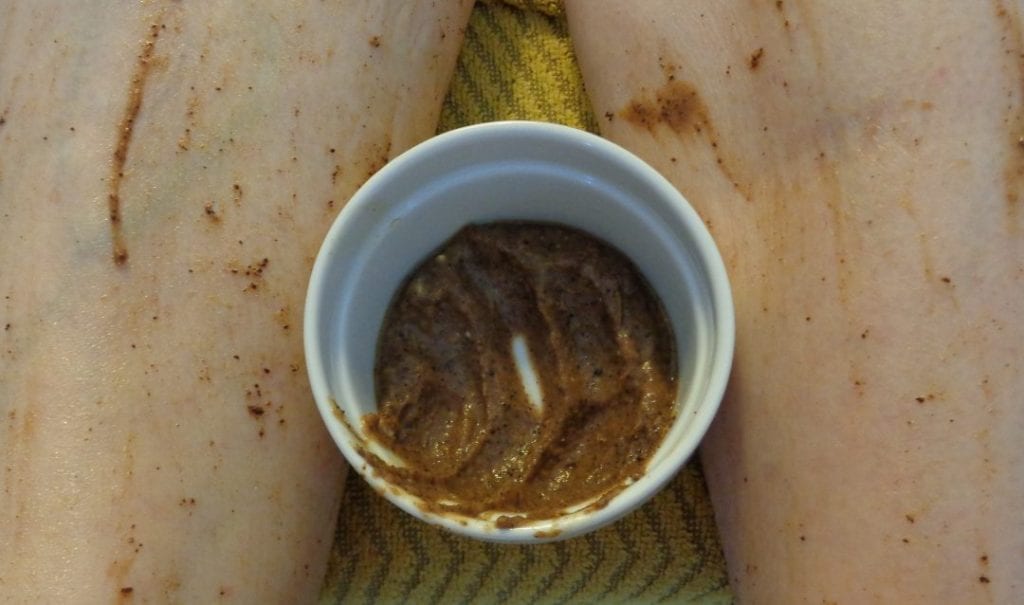 Winter can be tough on skin so it is not an indulgence ( and ignore anyone who says so ) to nuture and nourish you skin. I found that while doing the massaging on myself and my step-mother that hands also receive benefit,  my fingers and cuticles looked a lot better.
This mixture absorbed quickly and went from the consistency in the ramakin to almost nothing, except the coffee grounds on my stepmother's legs with minimal massaging. Pay particular attention to heels and don't forget between the toes. Pat dry rather than rubbing after washing off. Patting is gentler on the skin than rubbing.
Exfoliating feet first will help a moisturizer work better but I found when I used this foot scrub on myself that there was no immediate need for a moisturizer.
Afterwards I was much more aware of my toes in my shoes. Dare I say, they felt sexy?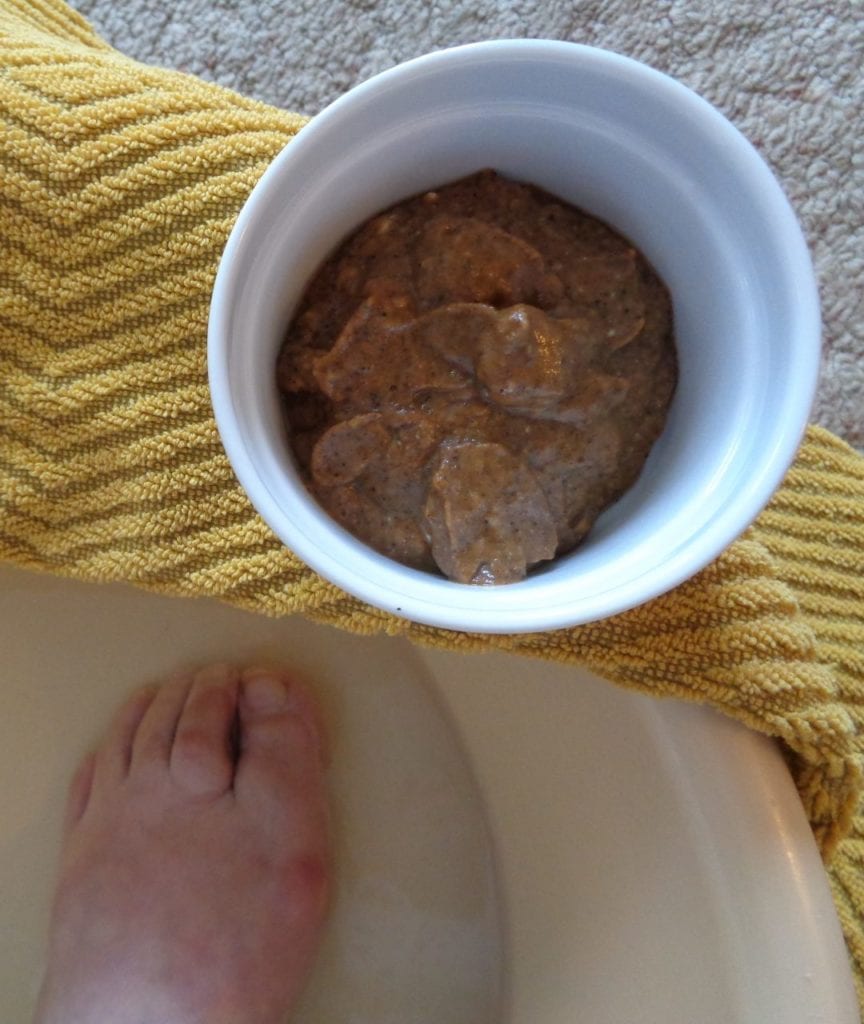 Pumpkin Pie Foot Scrub from My Kitchen Wand