Well lucky me! I have discovered that I didn't take very many pictures for these but I am sure we will be able to muddle through. (Update 10/14/2018, pictures found! What's three years in the scheme of things?)
I used my Scottish grandmother's brown sugar shortbread with some tweaks. I will give you the original recipe but I only made 1/8 of this recipe as there were only six people at the fall tea and I am getting full just writing about it all these past weeks.
I chose ginger as the sun is leaving northern skies. The weather is getting colder and added heat always helps. It is also nice to have a little kick on each layer of the tea tray. The rosemary is in the mix for its connection to memory and memories. As fall turns to winter, we remember.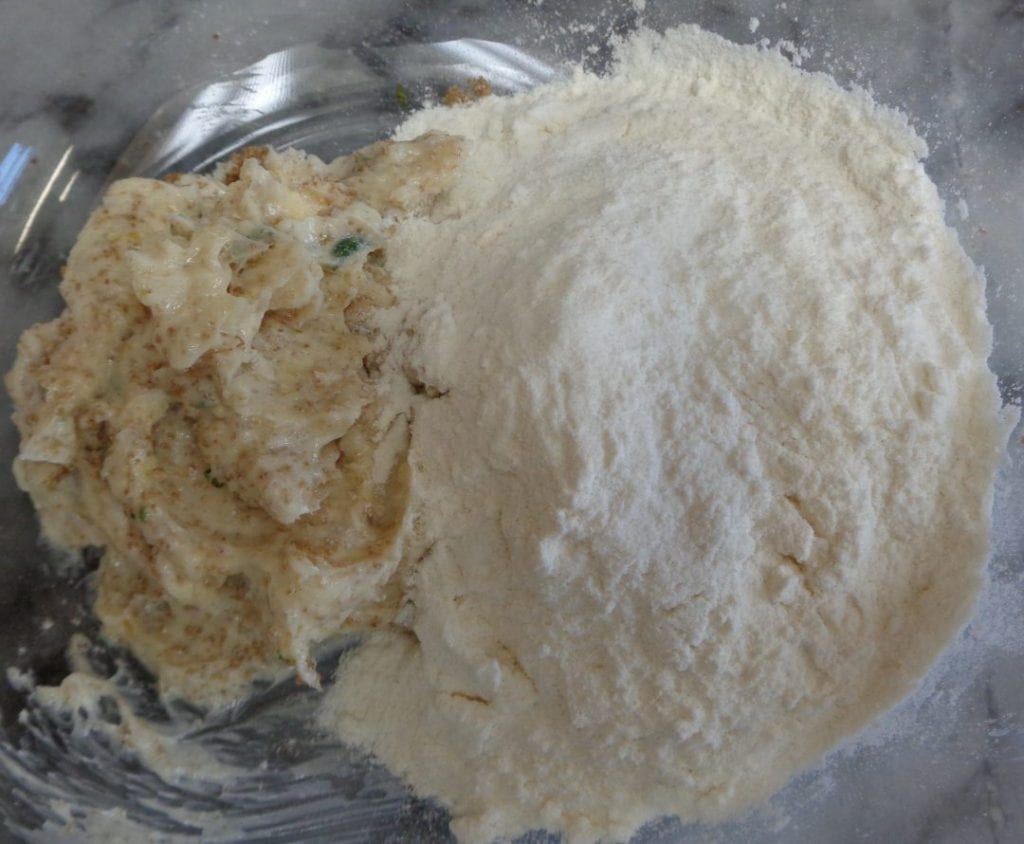 You will need for the basic recipe:
1 pound butter
1 cup brown sugar
4 cups flour
pinch of soda
I used:
1/4 cup butter
2 Tbsp, brown sugar
3 medium pieces of crystalized ginger
1 tsp. fresh rosemary needles
1/2 cup flour
pinch of soda
honey powder to sprinkle on top
I made these on a day when I was doing three or four other items from the menu. That means I already had my apron on and my hands washed and washed and washed. Still I was starting another project and I took a moment to gather the image in my mind of what I wanted to create and why before beginning.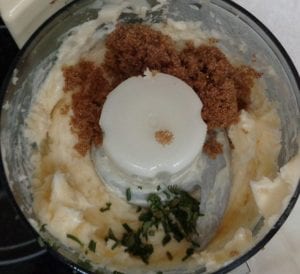 Place the ginger and rosemary together in a small processor and pulse until finely chopped or do it by hand.
Beat the butter and sugar together until light and fluffy, add the flour, soda, ginger/rosemary mixture and stir together.
If it is easier, get in the bowl with your hands and squeeze together. My grandmother always used to say add a little extra flour if you need to, just until is "cracks".
Roll up the dough and pop in the fridge for a few hours until cold. This is not a mandatory step and if you are pushed for time it is possible to skip it. Just know the dough will be softer and might need some added help with a sprinkle of lour while rolling.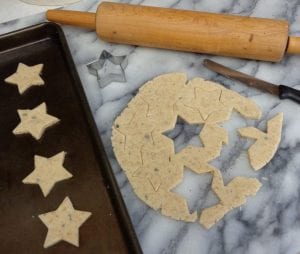 Once ready to bake, preheat your oven to 350 degrees. Bring the dough out and let it sit for 10 – 15 minutes before rolling out evenly to just under 1/4 inch thick.
I used a one inch 5 point star to cut out the cookies. Gather the unused dough together and repeat until the cookie dough is used up.
They can go on an ungreased cookie sheet. Bake for 8 minutes and check, these are small thin cookies. Take out when lightly browned on the bottom.
I happened to have some dry powdered honey that I sprinkled on top while the cookies were still warm so that the honey would stick. It is a restaurant product from a friend of mine.
Using icing sugar will give you a very similar effect.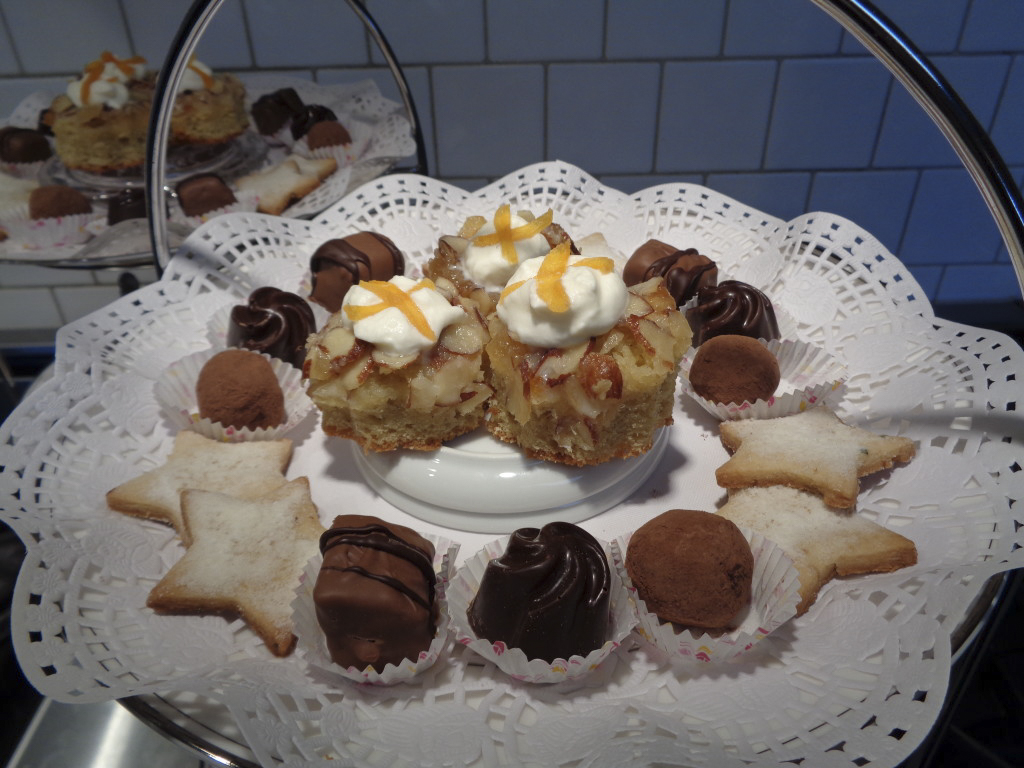 Ginger Rosemary Shortbread Stars from My Kitchen Wand