Darina Allen tells the story of a student in one of her Balleymaloe cooking classes that had managed to overwhip some whipping cream. Darina was able to catch her just before the spoiled cream ended up in the garbage and explained that there was no need to throw out the butter she had just made.
It became one of the guiding inspirations for future course development, getting back to the basics of ingredient production.
It is absolutely possible to just mix the pureed strawberries and thyme into store bought butter but sometimes it is fun to go a step or two back, especially if you have kids or grand ones around who have never seen butter made on purpose.
Loading up the butter with a selection of finely chopped fresh herbs and a little roasted garlic is another option if your preference is something savoury.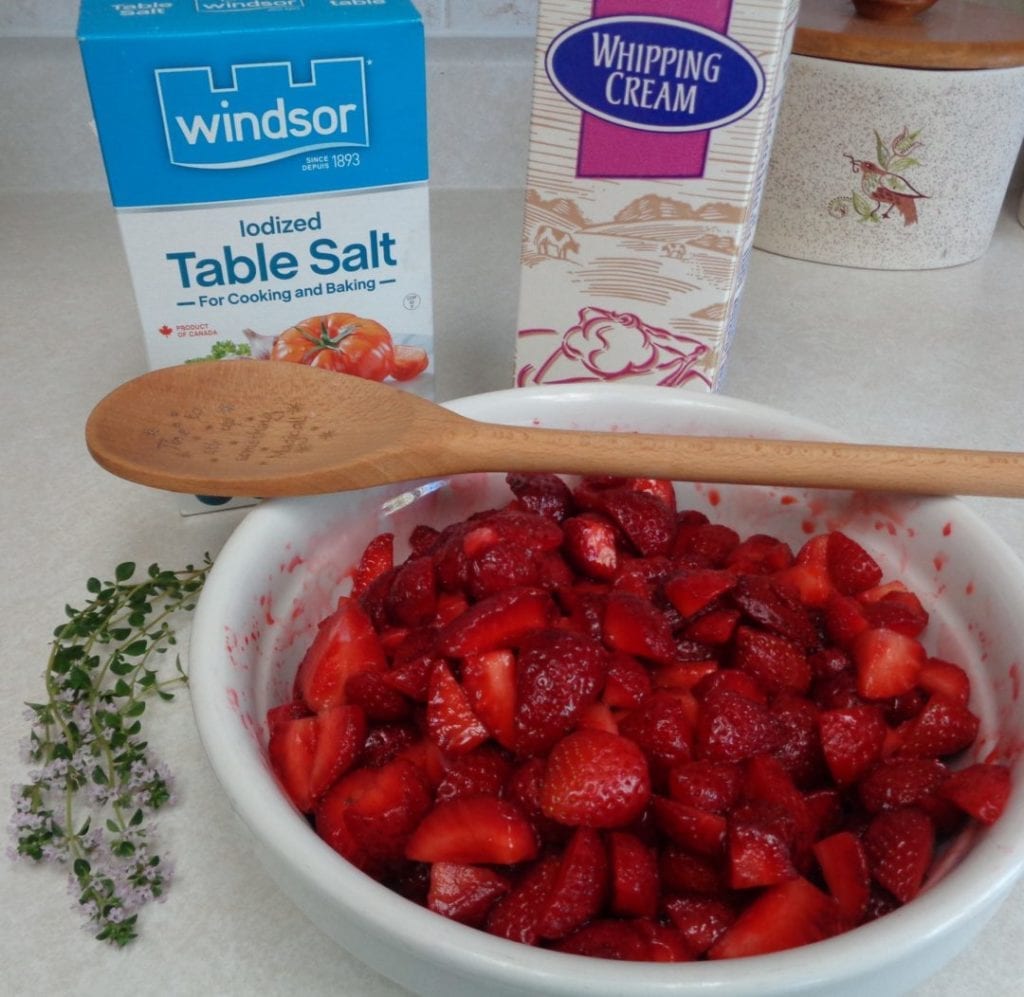 You will need:
1 1/2 cups whipping cream
4 sprigs of fresh thyme
1/2 cup of fresh strawberries
salt to taste
" I give thanks for the cream and all the steps along the way that brought it to my kitchen. I give thanks for fresh local berries. I give thanks for the herbs from my garden. I am grateful for the knowledge and inspiration that supports creativity. I am grateful for time and a place in which to be creative. I am grateful for the contribution I may offer to others. I give thanks for all the bounty, in its many forms, in my life. "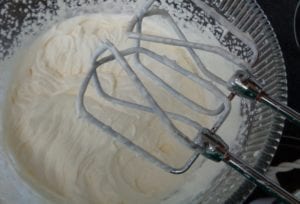 Begin by beating the cold whipping cream into soft and then firm peaks.
Once the consistency for strawberry shortcake or chiffon pie has been reached, keep going.
As the cream turns to butter, the colour will begin to change and you will notice a yellowing of the mixture. The tone of the final product will depend on what the cows that gave the milk have been eating.
The texture will also change as the liquids and solids separate. Keep going.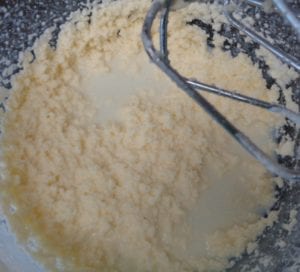 When your whipping cream looks like the picture to the right, you have butter… and buttermilk.
Collect up the solid part of the mixture and allow it to drip.
I put a coffee filter in a small sieve and left it dripping for about twenty minutes.
Squeeze more liquid out with your hands before setting the butter back to drip longer.
This procedure might need to be repeated several times.
Once complete, there will be a ball of fresh butter and a bowl of buttermilk unlike anything you have probably tasted before.
Not cultured as you would buy from a store, this is not sour buttermilk. It can be used in baking if cooling and drinking it is not on your agenda.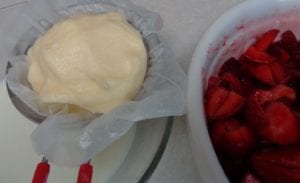 When making unflavoured butter this would be the time to add salt or not and then set it in the fridge.
For this recipe, take the fresh thyme leaves off their stems and puree with 1/2 cup fresh strawberries.
Beat the butter and pureed mixture together. They will not combine. Place in an airtight container and store in the fridge until ready to use.
Allow the butter to reach room temperature before spreading.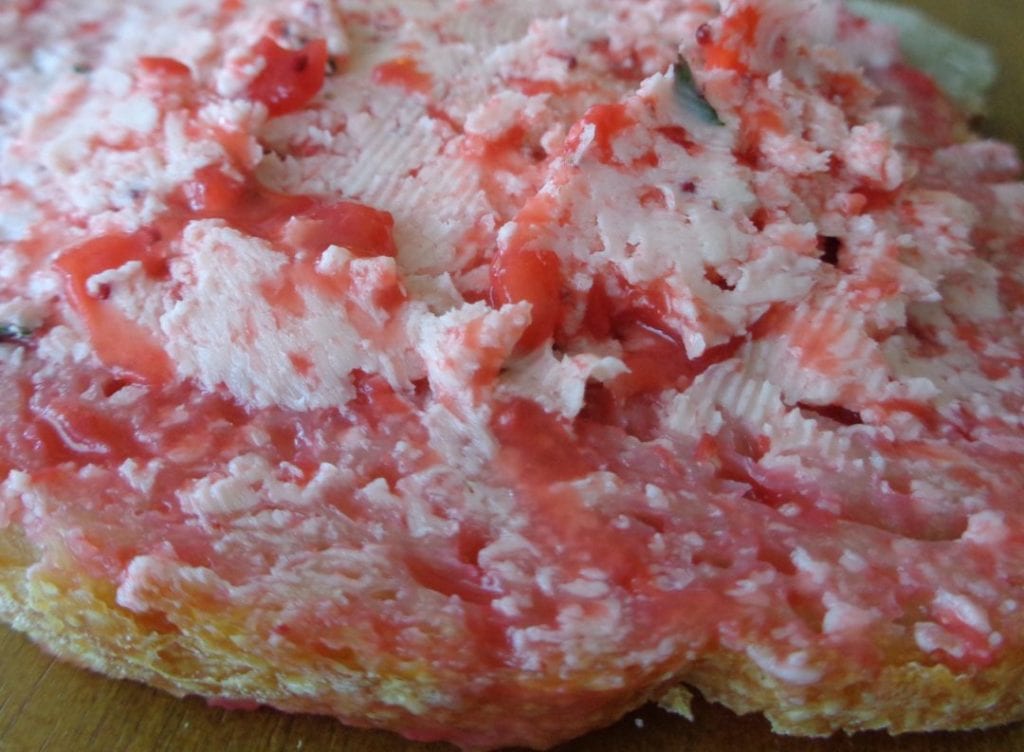 Serve on any number of fresh or toasted products: French toast, scones, pancakes, whole wheat toast or English muffins just to get you started.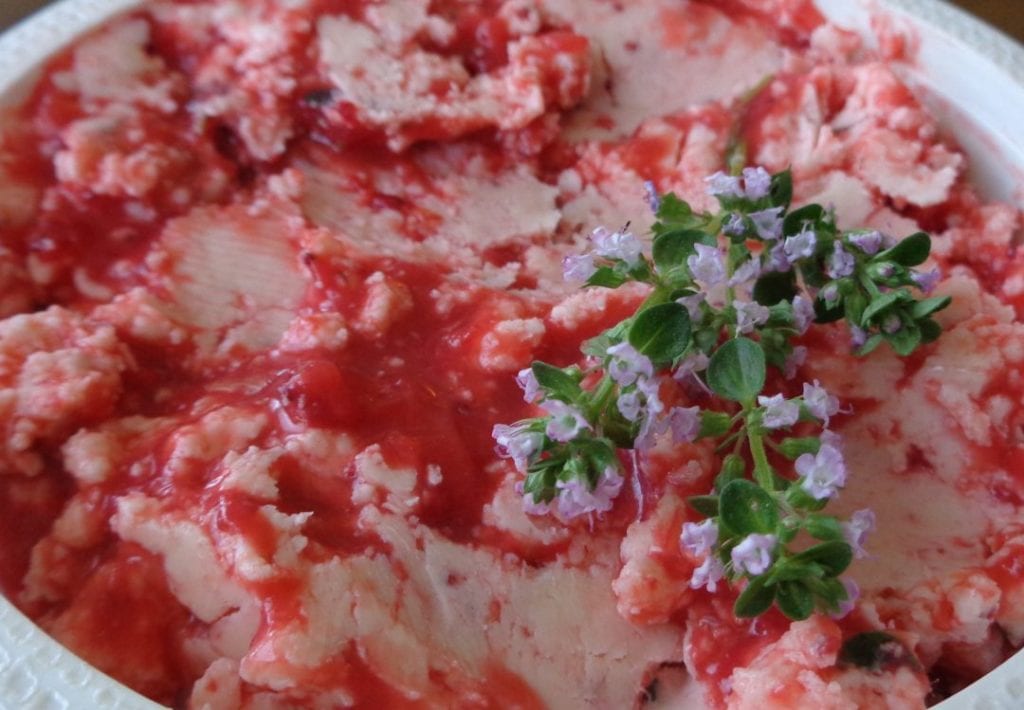 Strawberry Thyme Butter from My Kitchen Wand