One story suggests that Scotch eggs have been around since Fortnum & Mason, a London department store, invented them in 1738. The Scotch part may have originally come from "scotched" rather than Scotland meaning "with anchovies" in the way that "a la mode" now means "with ice cream" and "Veronique" implies there are fresh grapes in a dish.

Popular served cold with salad, pickles and cheese, they can also be served warm with a tasty sauce or gravy and cooked vegetables. Made with sausage, breadcrumbs and deep fried, this lighter version is one way to reduce carbs and extra fat and be paleo friendly.
Like many foods with a long history, Scotch eggs have seen seasons of popularity and times when they have all but faded off the menu. If you have a busy house, Scotch eggs can help keep your energy up with an easy to grab, make ahead protein boost. A tasty option for breakfast, lunch, dinner, summer picnics, travel or after exercise snacks.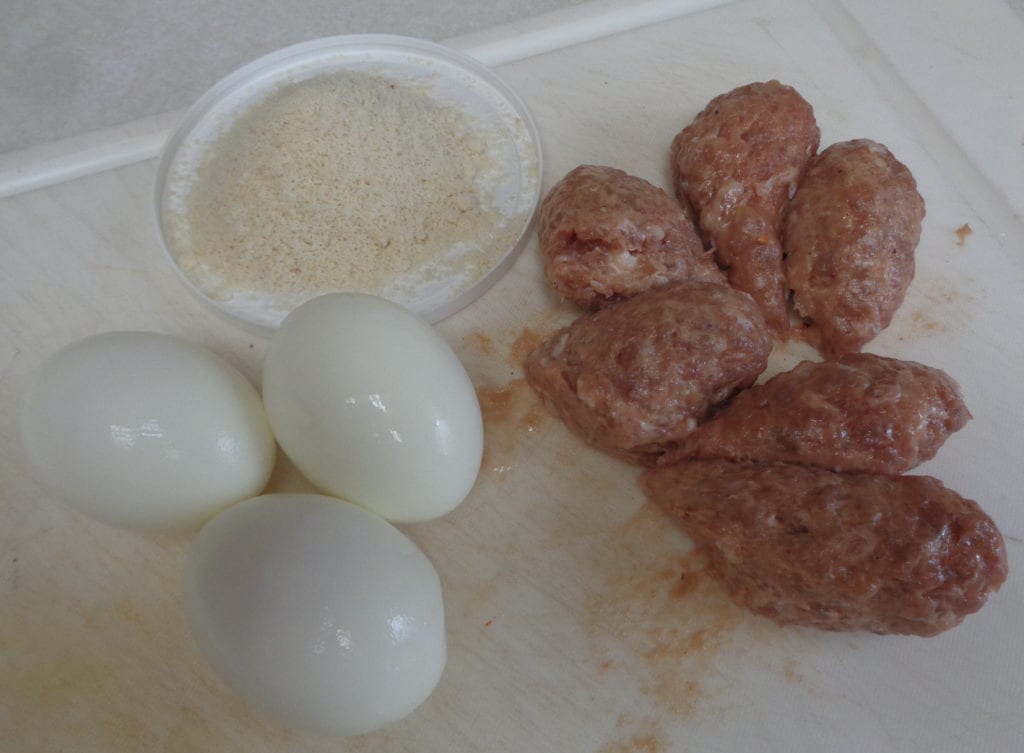 You will need:
3 mild italian turkey sausages, medium size
3 hard boiled eggs, shelled
1/4 cup almond meal
Take a moment to stop, shift gears and center yourself on the present moment. Clarify your intentions as ingredients are gathered. If this choice of statement to healthy food choices for you? Are you supporting someone else in achieving their goals? Is this a work of celebration for the turning of the wheel and life returning to the land? Hold focus, take a deep breath and begin.
Pre heat oven to 350 degrees F.
A good place to start is with a local sausage maker. If you are following a true paleo diet then knowing what is in the sausage meat is important. If that information is hard to find, then  substitute ground turkey meat with a few added spices, salt & pepper.
Ready made sausages, come with all the spices, making them extra easy to get ready for the oven.
Remove the sausage meat from its casing and enrobe each hard boiled egg. One non breakfast sized sausage should be enough to cover one egg. Once the egg is covered in meat, roll in ground almond and place on a baking tray.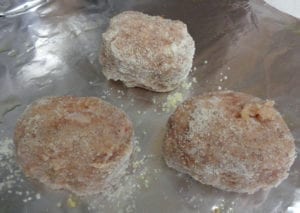 Bake for 30 minutes or until the meat is cooked and the outside is brown and crisp.
Remove and serve immediately or cool and store in the fridge until needed.
The original Scotch eggs probably used smaller eggs such as quail and partridge as they were said to be a treat for the affluent of London. Today, vegetarian options are also made by substituting pureed squash or grated beets for sausage meat.
For now though, it is just nice to have something tasty to do with all the left over hardboiled eggs decorated in the celebration of Ostara, Nowruz & Easter.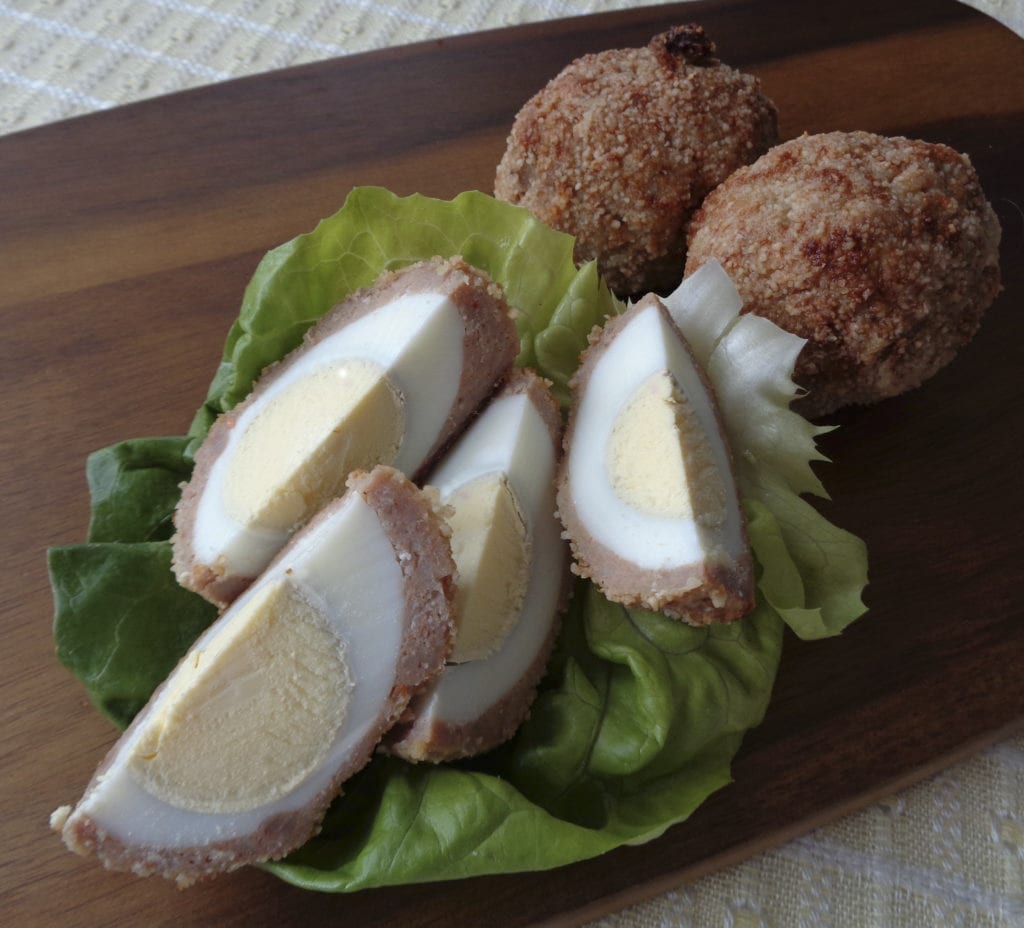 Almond Baked Turkey Scotch Eggs from My Kitchen Wand