Local apricots have a relatively short season. If yours have already finished then canned, drained apricots can be substituted in these easy danish pastries. You will find that fresh apricots are more substantive once baked but canned apricots allow you to enjoy apricots this way all year long.
Magically speaking, apricots are a fruit of love and as they are a member of the rose family, along with plums, peaches and cherries, that is understandable. The "precocious one" is the name given to apricots by the Romans in the first century when the fruit finally made its way across the continents from China were it had been cultivated for 2000 years. John Ruskin described apricots as "shining in a sweet brightness of golden velvet." These sweet brightnesses will be wrapped in light crisp pastry.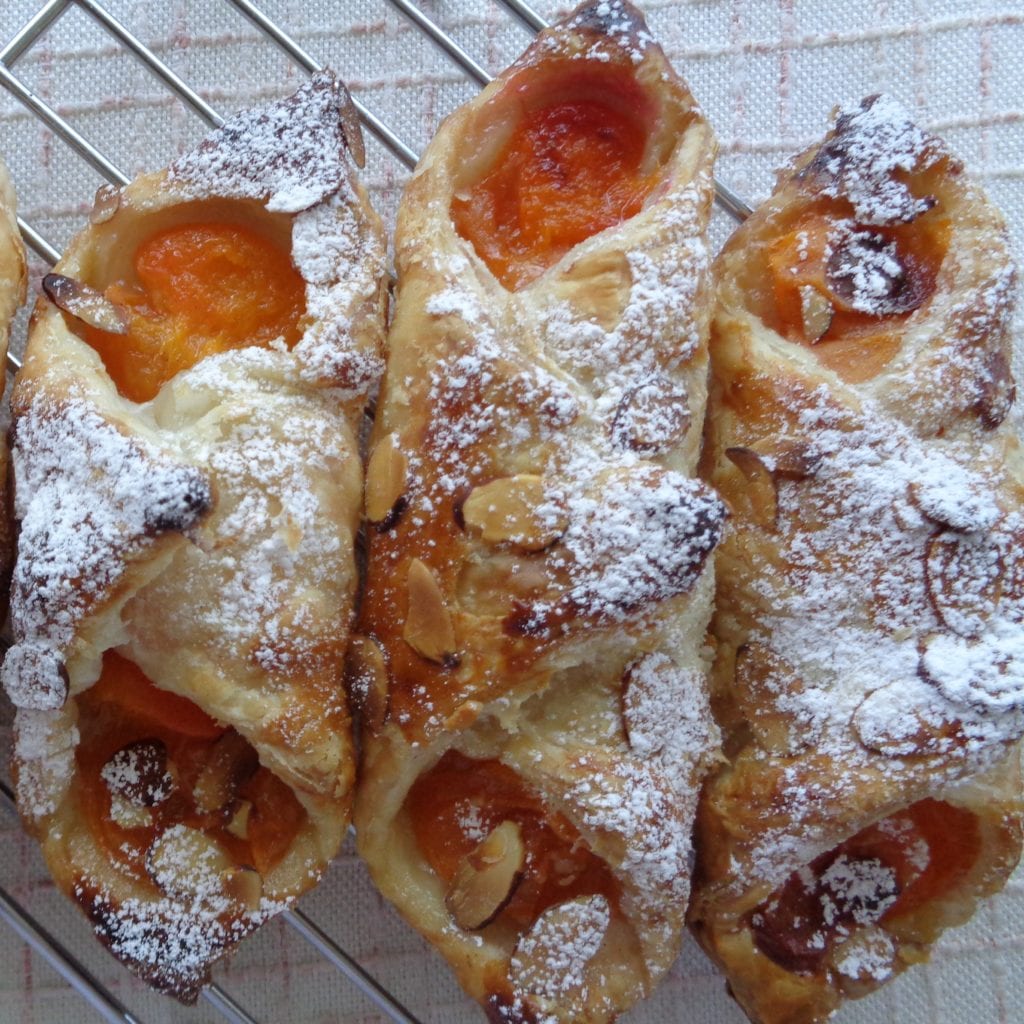 You will need:
One sheet of frozen puff pastry, thawed
10 fresh ripe apricots, halved and pitted
2 tsp. cornstarch
flaked almonds for sprinkling ( optional)
icing sugar for sprinkling
Gather your ingredients and equipment together. Give yourself a moment to find an apron and wash your hands. Think of this time as a separation between what was and what is now. Let go of your nigglies, the bothers that keep you from tranquility. You can gather them all back up afterwards it that is truly needed. Take a deep breath and hold it for a moment. Come into the present moment, release that breath and begin.
Preheat oven to 400 degrees F.
Unroll the thawed puff pastry and cut into 4 squares. The pre-made sheets are generally rectangles so there may be a little left over once the squares are cut. Cover the pastry while the apricots are prepared.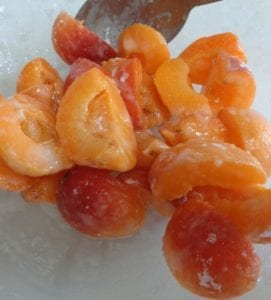 Wash, dry, halve and pit the apricots before tossing them in 2 teaspoons of cornstarch. The juice from the fresh fruit will moisten the powder and together they will thicken while baking.
I like to use apricots that have that extra bit of colour on the skins and make sure they are visible at the ends of the bow ties.
Place a piece of parchment paper on a cookie sheet.
Place one square of puff pastry on the parchment paper and add a row of apricots diagonally across the pastry. 10 apricots will give you 5 halves per bow tie.
Bring one corner up and over the fruit. Take the fourth corner over the top and using a little water as glue lay it down on the first piece of pastry.
This is the simplest way to create bow ties but if you prefer, a layer of sweetened cream cheese or a couple of tablespoons of custard can go underneath the apricots.
Carry on with the creating the next three bow ties.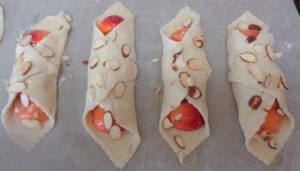 Once all four have been created, sprinkle with sliced almonds and place in the preheated oven. Turn the heat down to 375 degrees F.
Bake until golden brown, about 20 minutes but keep an eye on them towards the end as all ovens are different and an extra five minutes might be needed.
Allow to cool for 10 minutes. Sift icing sugar over the danishes just before serving.
Find the kettle, call the family and enjoy a simple tasty sign of summer.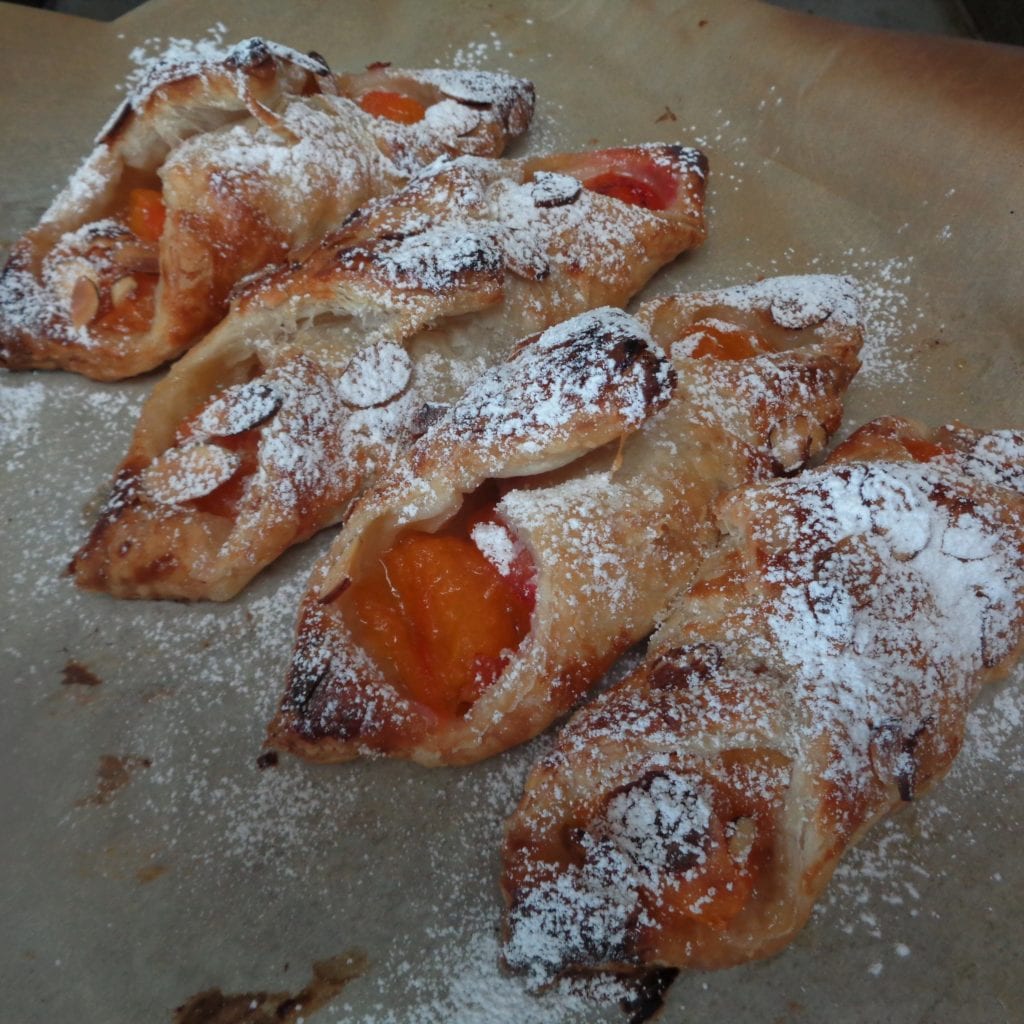 Apricot Bow Ties from My Kitchen Wand