In the middle of winter it is nice to have something that reminds us winter will leave, sometime.
I have been very grateful that up until February 3rd, we have had no snow. Since then I have been out three time shoveling and salting and with wind chill we are in the minus double digits. Please know I am in no way complaining. I totally appreciate that where I live is tropical compared to most places in northern climates.
It did however allow me to open the freezer and fridge and put together a quick reminder of warmer days.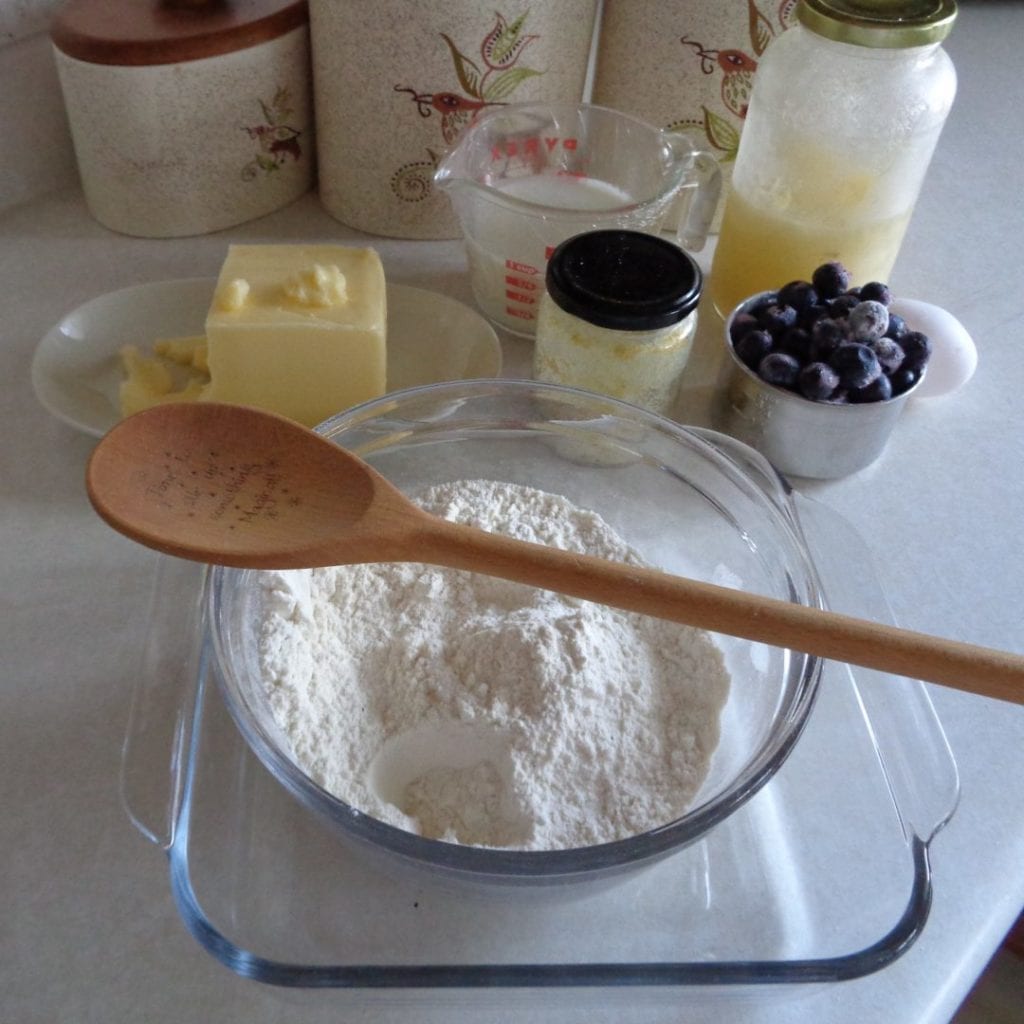 You will need:
1 3/4 cups all purpose flour
2 tsp. baking powder
3/4 tsp. salt
1/2 cup butter, room temperature
3/4 cup sugar
1 Tbsp. lemon zest
1 egg, room temperature
1 tsp. rum extract
1 Tbsp. lemon juice
1 cup buttermilk
rounded cup frozen blueberries
extra lemon sugar for the top
Find a sense of gratitude within for the roof over our heads that keep the cold winds at bay and the availability of a freezer full of goodies. Taking a deep breath in hold onto that feeling a gratitude, breath out, let your shoulders drop and relax. Close your eyes, let the world step back and begin.
Preheat to 350 degrees F. Grease either an 8 x 8 or 9 x 9 inch pan and set aside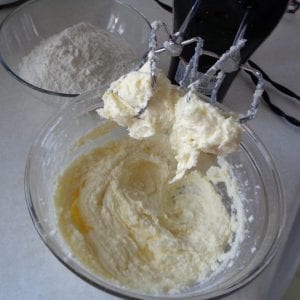 Beat the butter and add the sugar. With the butter already at room temperature this will be easy and can be done by hand but a hand mixer is still quicker. Add in the egg and lemon zest and extract. Mix well.
I find I am using a fair amount of rum flavouring these days. (May be the cost of vanilla beans these days) By all means, use vanilla if you prefer.
I keep a jar of sugared lemon zest in the fridge and a glass of frozen lemon juice in the freezer. It makes things super simple when something comes up and I don't happen to have fresh lemons on hand. I pop the jar of juice in warm water until enough juice has melted and get out the egg at the same time.
The juice can go into this mixture or it can be added to the buttermilk for later.
Add 1/3 of the flour mixture to the wet ingredients and combine. Add half the buttermilk and combine. Repeat the last two steps and finish off with the last 1/3 of the flour mixture.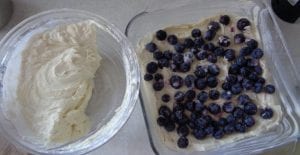 Transfer half the batter into the greased pan and smooth evenly to the edges. Sprinkle the frozen blueberries evenly over the batter and then top with the remaining batter. The batter will spread a little more easily if not put on top of the blueberries in one big dollop but evenly spaced around the pan in three or four smaller dollops.
I split the batter in two instead of mixing in the blueberries as there is more of a possibility of getting a gray batter as the blueberries defrost.
Using fresh blueberries if you live in a place where it is summer now works too, although with the temperatures down under right now, I doubt anyone wants to turn an oven on.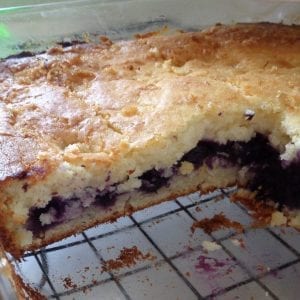 Spread the batter and top with extra sugared lemon zest.
Bake for 35 – 40 minutes before testing and add on a few minutes of needed.
Allow to cool before cutting into squares and serving still warm.
Add a spoonful of sweetened whipped cream or a scoop of ice cream for something extra special.
The blueberries filling will gel a little as the cake cools so there will be something moist in the middle keeping the cake itself fresher longer.
I just managed the picture between gusts of COLD air. A little taste of summer while the wind blows the snow away.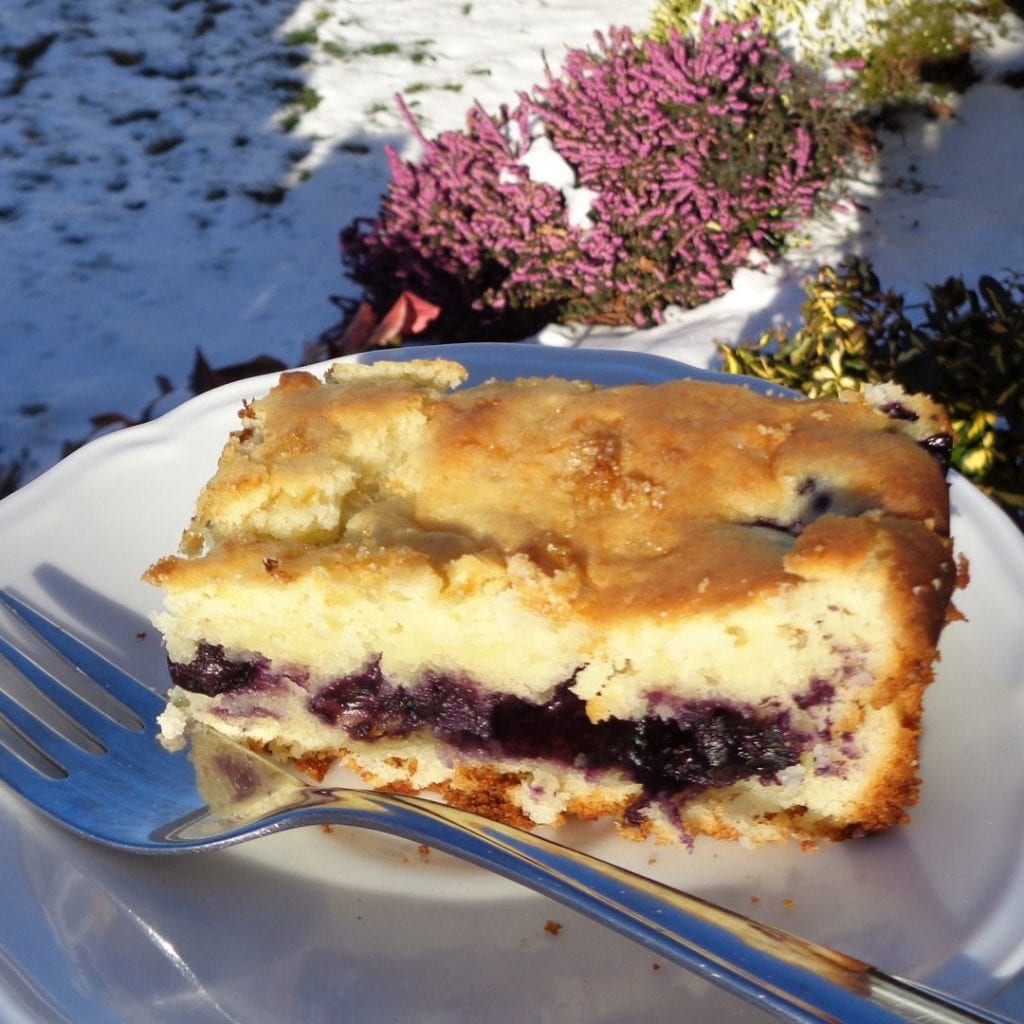 Blueberry Buttermilk Cake with Lemon and Rum from My Kitchen Wand