Caramel apples are so much a part of this time of the year but sometimes they are just too much.
This smaller version is made from fresh juicy apple pieces wrapped in sweet gooey caramel, dipped in luxurious dark chocolate and sprinkled with roasted walnuts pieces. Mouth watering yet?
Best enjoyed on the day made.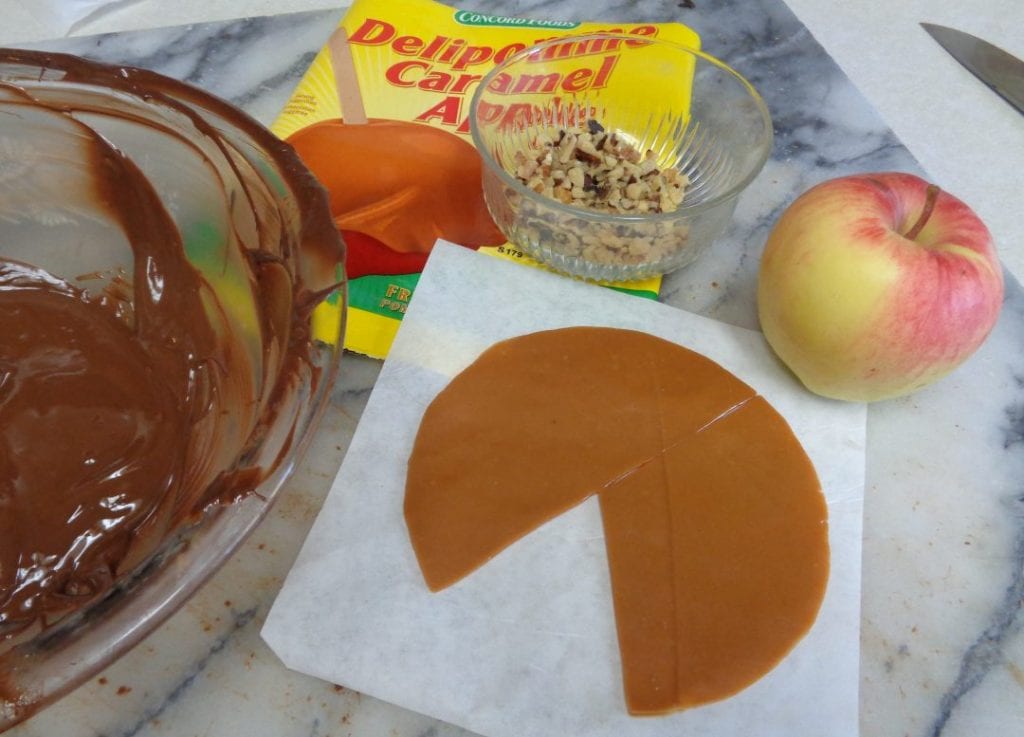 You will need:
1/2 -3/4 apple cut into 30 pieces
a package of caramel wraps (5)
dark chocolate, melted
chopped walnuts, roasted and cooled (optional)
This is a very simple things to put together and it doesn't always work. These are generally the reasons why.
Apples secreet moisture and that moisture can have several effects, it will encourage the caramel to dissolve and it will make the melted chocolate sieze up. For that reason a precision in the steps is advised.
First peal, core and cut the apple into pieces. However you cut the apple, when finished there should be one apple piece for each wedge of caramel, small enough that the apple can be completely sealed when wrapped.
Second, cut a circle of the caramel into six evenly sized pieces. There were five circles in the package that made 30 wedges. The intention here is for each wedge to be large enough to fully cover a piece of apple. If the caramel gets too sticky, pop it in the fridge for 4 -5 minutes. It will firm up and come away from the paper more easily.
It is possible to use your hands to expand the caramel wedge but that will make it thinner, increasing the likelihood of creating tears that let the moisture through. If this is a kids project I recommend keeping things easy and the caramel thicker. If this a final treat at a fancy dinner then by all means go for the gusto and wrap a full slice with a larger piece of caramel. DO NOT WRAP ANYTHING AT THIS STAGE.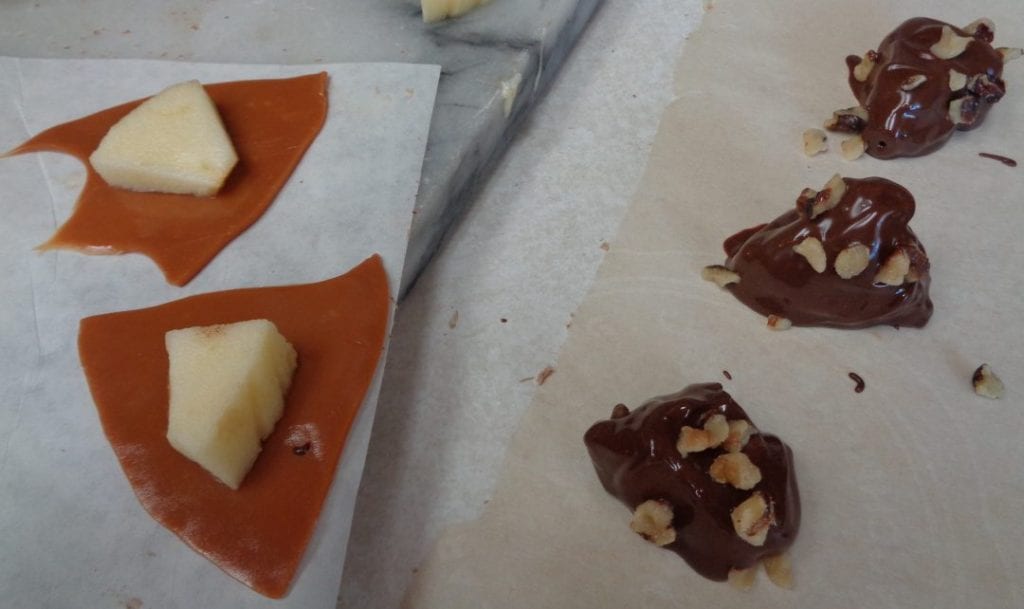 Third, melt your chocolate. Dark chocolate was used here but if the prefered choice is milk that is fine too. It is also possible to do something half and half if that does not make everyone unhappy. When using confectionary coating it is just a matter of melting and stirring. If using couverture then tempering will be required and this link will be helpful as a reminder of the steps in the process.
Once everything is ready, wrap a piece of apple in a wedge of caramel and place immediately in the chocolate, rolling to fully coat. Allow the piece to drip and shake off any extra chocolate. Place on parchment or wax paper. Sprinkle with a few chopped walnuts and allow to cool and harden.
The picture below shows a chocolate cut open after an hour of sitting. You can see that the caramel has begun to run and why these are a make and eat treat, not something to store for days in the fridge.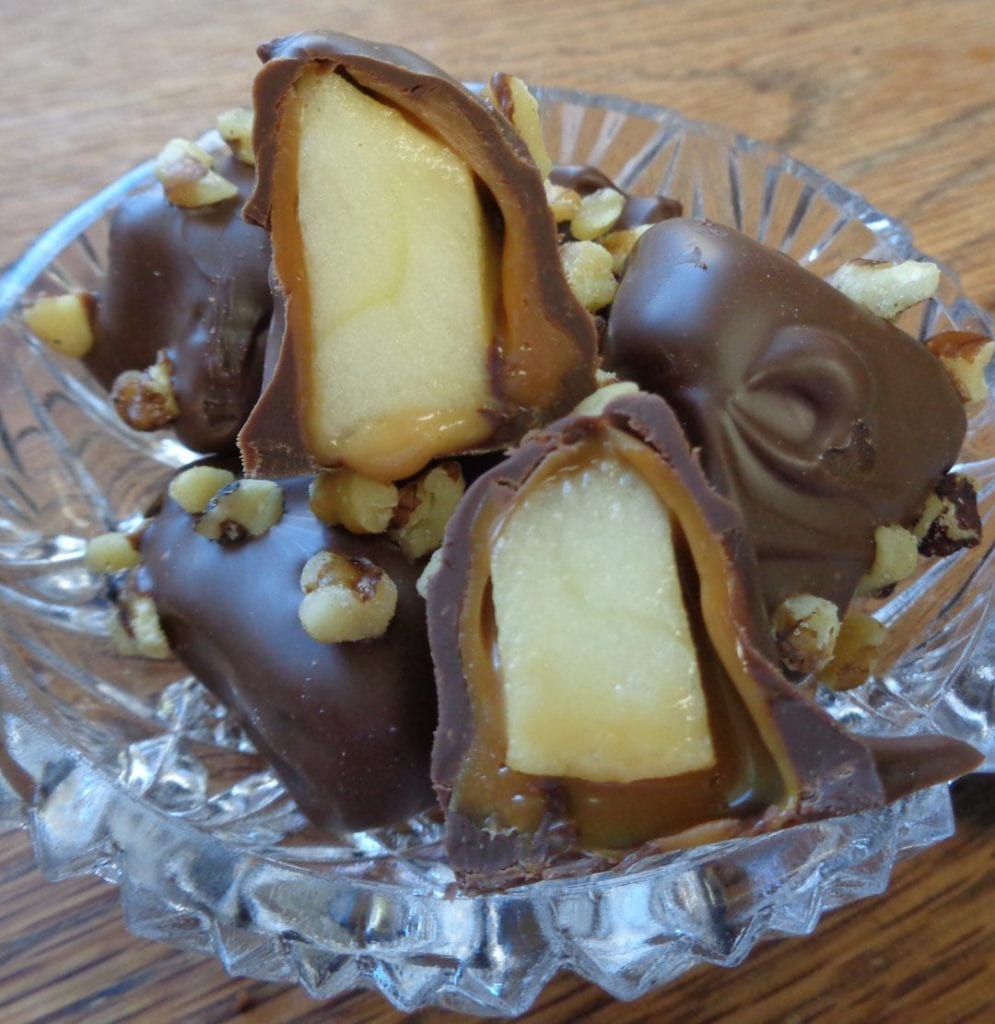 Caramel Apples Bites, coated in chocolate from My Kitchen Wand