May 15 is Chocolate Chip Day but that doesn't mean these can't be made any time an urge developes, in moderation. I don't add salt to most of my family baking as I use salted butter. If your baking is done with unsalted butter feel free to add a pinch or two.
Soft cookie lovers will enjoy this easy and intensely chocolate square.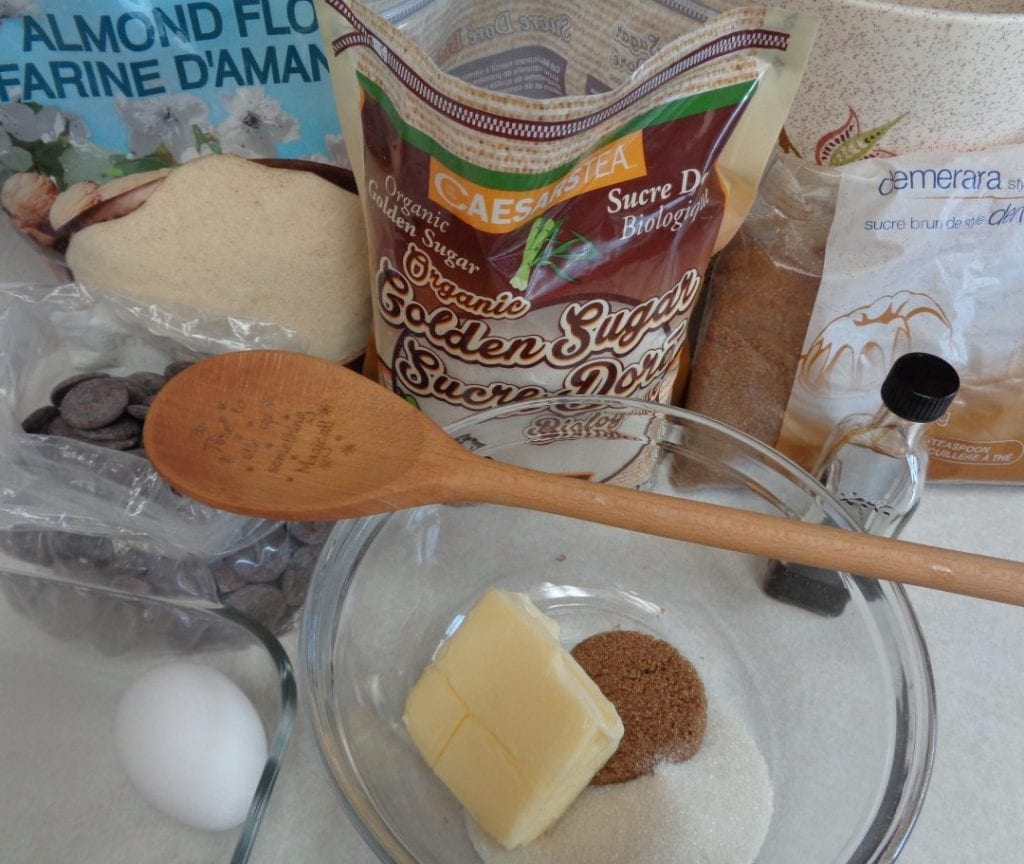 You will need:
1/2 cup butter, room temperature
1/4 cup brown sugar
1/4 cup sugar
1 egg
2 tsp. rum flavouring
3/4 cup all purpose flour
1/2 cup almond flour
1/2 tsp. baking soda
1/2 cup semi-sweet chocolate chips
May 15th this year is also the beginning of the month of Ramadan in the muslim faith. The date changes every year as it is based on a lunar calendar. One of the aspects of this time is the encouragement of compassion and understanding for those that live hungry and thirsty by experiencing fasting during the day. Our beliefs may be expressed is different ways but focusing on the blessings that allow this recipe to even be made is always a good starting point. The availability of chocolate, the easy sourcing of sugars and flours, all prepared and not in need of grinding unless by choice, the dependable access to heat and water for baking and clean-up, the very fact we are blessed to live a life that includes the possibility of making and eating these treats will hopefully also foster compassion for others.
Inhale deeply, hold for a moment before slowly releasing and begin.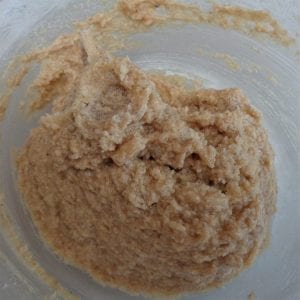 Preheat oven to 325 degrees.
Cream butter, brown sugar and sugar by hand, until light and fluffy.
A mixer is also an option but there is only a small amount of batter so getting out the Kitchen Aid might be a bit much and this way you get to focus on gratitude while doing the mixing.
Stir in egg and rum flavouring, then mix well. (Real rum or vanilla extract are also possible substitutions and if by chance, you are making these to share with muslim friends a vanilla paste would be a more appropriate substitution as alcohol in any form is not allowed in conservative households.)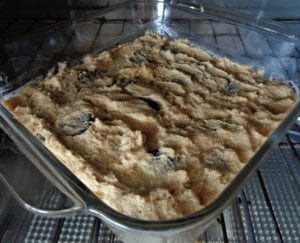 Add almond flour, then the all purpose flour and baking soda. Stir until almost incorporated before adding the chocolate chips. I chose giant ones for this batch (You can see in the picture they are about 3/4 of an inch wide) but if all that is handy are minis that is just fine and you might want to add an extra couple of tablespoons.
Transfer to a greased 9×9 inch pan. Wet your hand with water and shake before using it to evenly spread the dough around the pan.
Bake for 25 minutes, or until light golden brown.
Let cool for 15 minutes before cutting into squares. The cookie dough will be soft and chewy and the chocolate still warm and gooey.
Happy Chocolate Chip Day!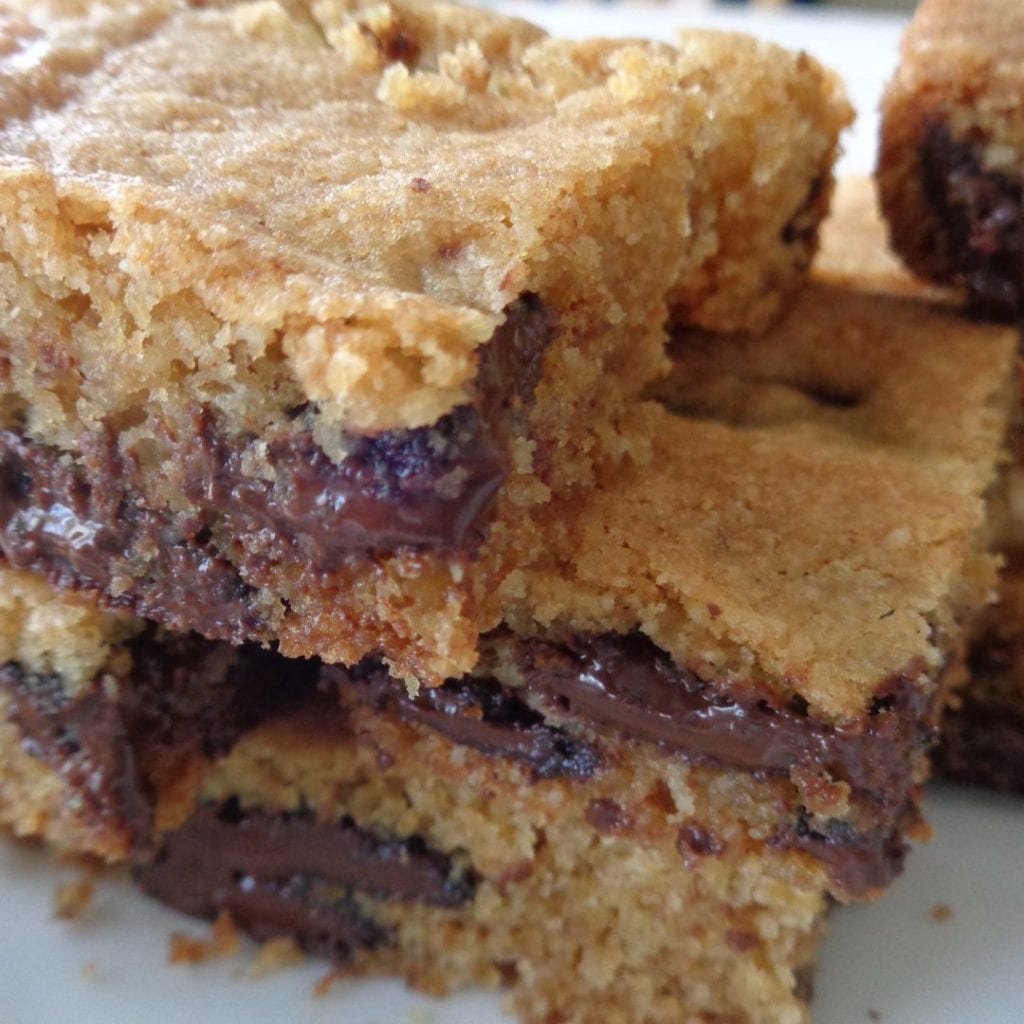 Chocolate Chip Almond Squares from My Kitchen Wand