With summer weather comes lighter foods. This is a mix that has been in my family for decades. It comes from Germany and usually it is used as a topping for light rye bread when making open face sandwiches but I have a few other suggestions as well.
Cottage cheese can be one of those, "I should be good but…." foods, often served up with fruit. Add chives, a little salt & pepper instead and a whole new experience awaits you.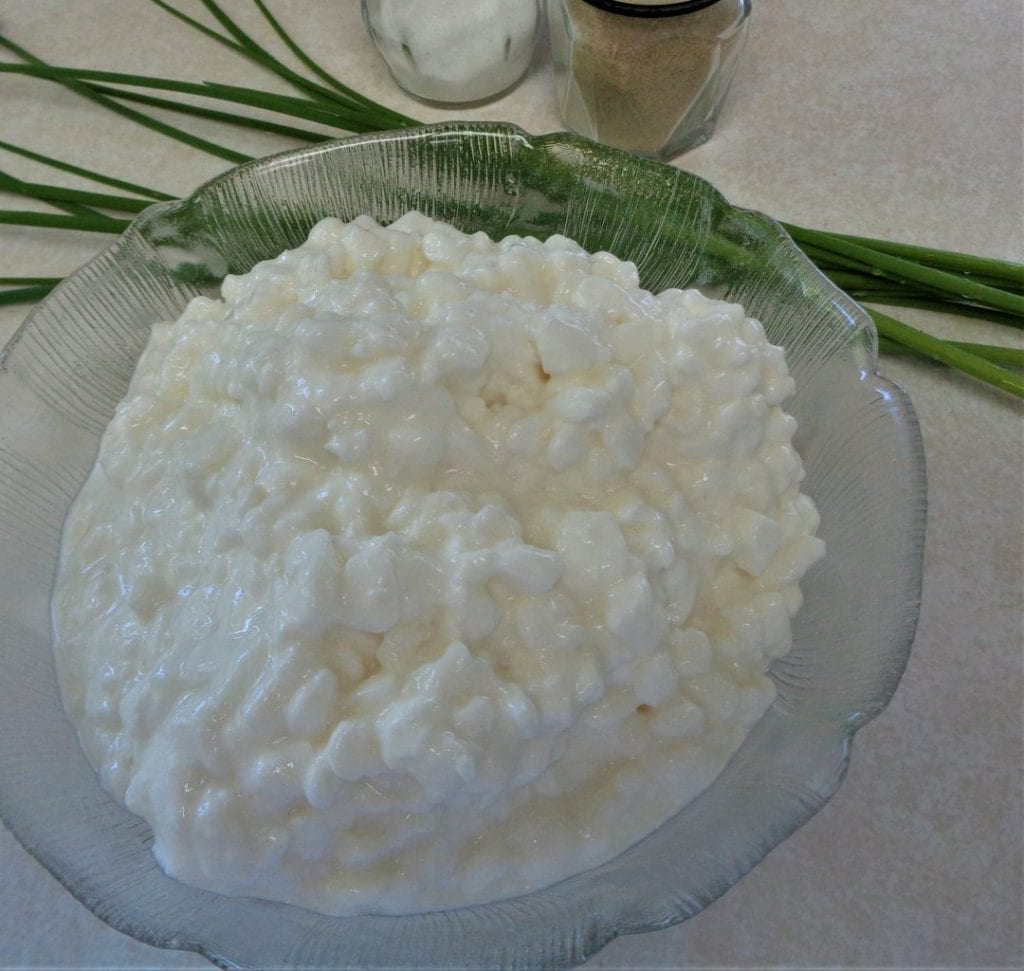 You will need:
2 cups cottage cheese
10-12 spikes of fresh chives
salt & pepper to taste
Wash and chop the chives, mix all the ingredients together. Done. It doesn't get more simple than that. I used a pinch of white pepper and no more than 1/4 teaspoon of salt but it really is to your taste.
As I mentioned this is a summer staple for our family but as I was cutting chives in the the garden, I looked at the tarragon, oregano and thyme and wondered what other wonderful flavour combinations might be just waiting to be tried.
Herbs are the most powerful if cut and stored before they bloom. Cut early in the morning just after the dew has dried and thanking the plant is a generous energy to share in return.
Today this was served with crackers and a selection of fresh veggies. More than enough to make everyone happy. It might just work for your family too once the weather warms up. (We are running in the nineties right now). Pot luck appetizer, simple lunch or first dinner course.
Tomorrow's post….turning this mixture into a tart.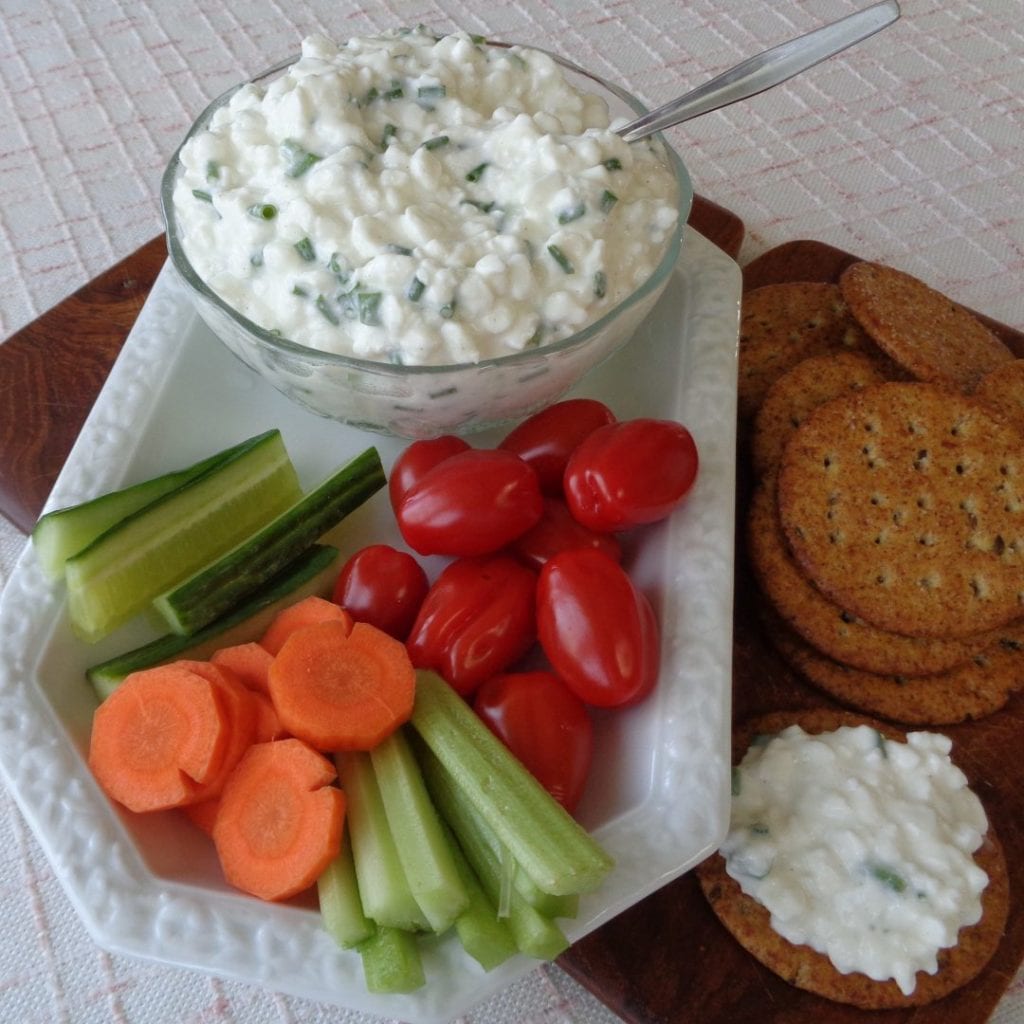 Chives & Cottage Cheese from My Kitchen Wand