These wheat free cookies have a texture that is a cross between a macaroon and shortbread. Best served with a cup of tea or a glass of milk.
Coconut flour is grain free, high in fiber and protein with healthy fats. Containing lower amounts of carbohydrate than soy or other nut flours. It also scores low on the glycemic index.
Coconuts are associated with protection and purification, making it an appropriate choice for this time of the year, Imbolc energy still being active.
What constitutes better choices is going to be different for everyone. Wheat free, dairy free, organic, paleo, ancient grains, non GMO, gluten free, egg free! It can give one a headache trying to find a perfect solution.
Sometimes it is enjoyable just to try something different for the fun of it and to know that you are exploring  choices. Usually by this time of the year, resultions have faltered and so it is nice to have a simple easy option when you have a craving for something sweet and you are still working on being "good". ( Feel even better, choose dark chocolate. )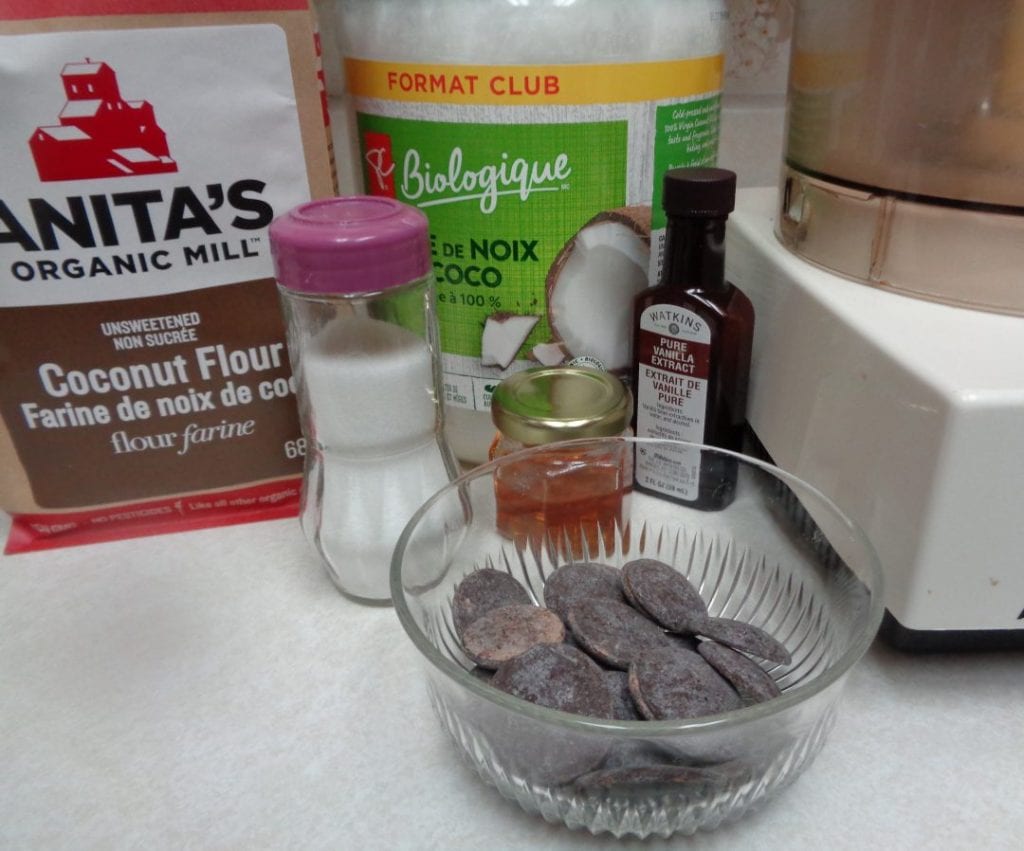 You will need:
6 Tbsp. coconut flour
2 Tbsp. coconut oil
1 1/2 Tbsp. honey
1 1/2 Tbsp. maple syrup
1/2 tsp. rum extract ( You may like a different flavour)
Pinch of salt
3 Tbsp.  chocolate chips or chopped pieces
Gather the ingredients together while holding gratitude in your heart. Coconut flour is a luxury many people do not have access to. Give thanks for healthy choices and the benefits they bring to a body. Wash your hands, letting go of any nigglies. Take a deep breath, open your heart and begin.
Preheat your oven to 350 degrees F. Line a cookie sheet with parchment paper if you would like. I found that the cookies came away from the pan just fine once cool.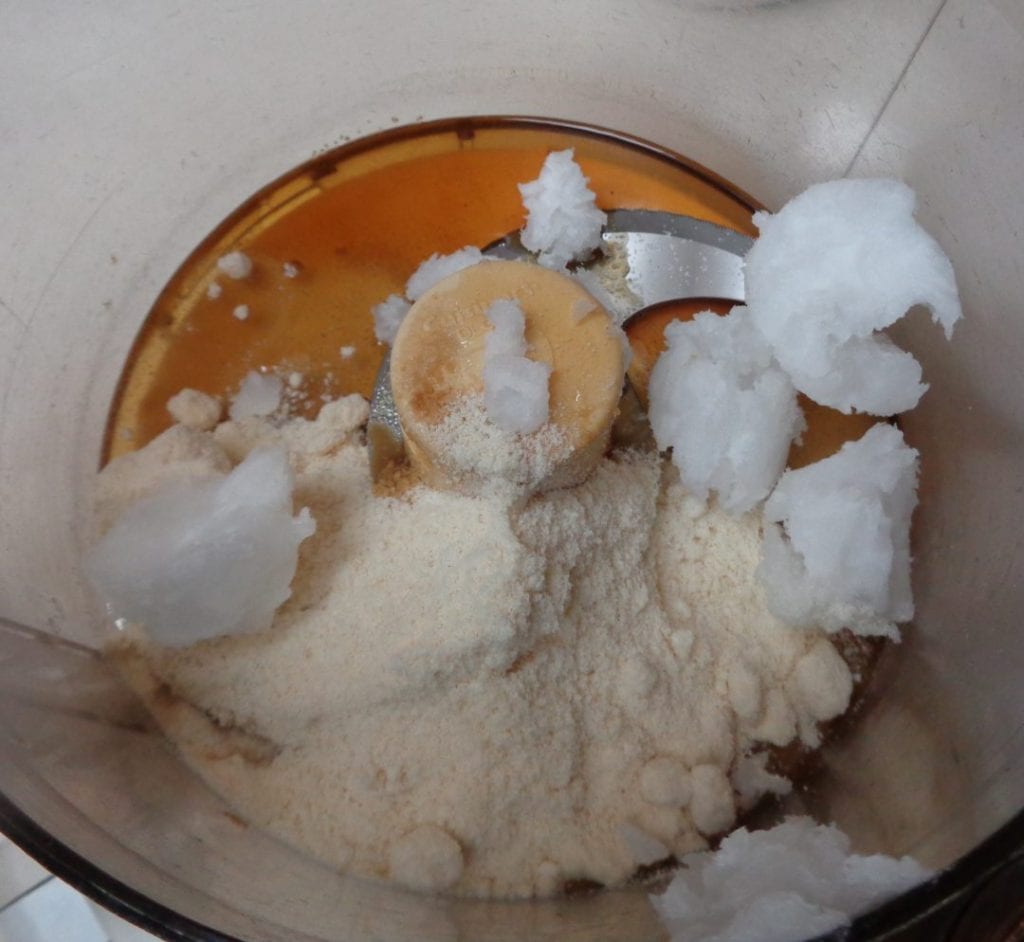 Using a food processor or stick blender, combine coconut flour, coconut oil, honey, maple syrup, extract and salt together. Honey or maple syrup not on the shelf? As long as the volume of sweetener stays the same, using all honey or all maple syrup is fine. I used my evergreen needle infused honey. Another flavour of Imbolc.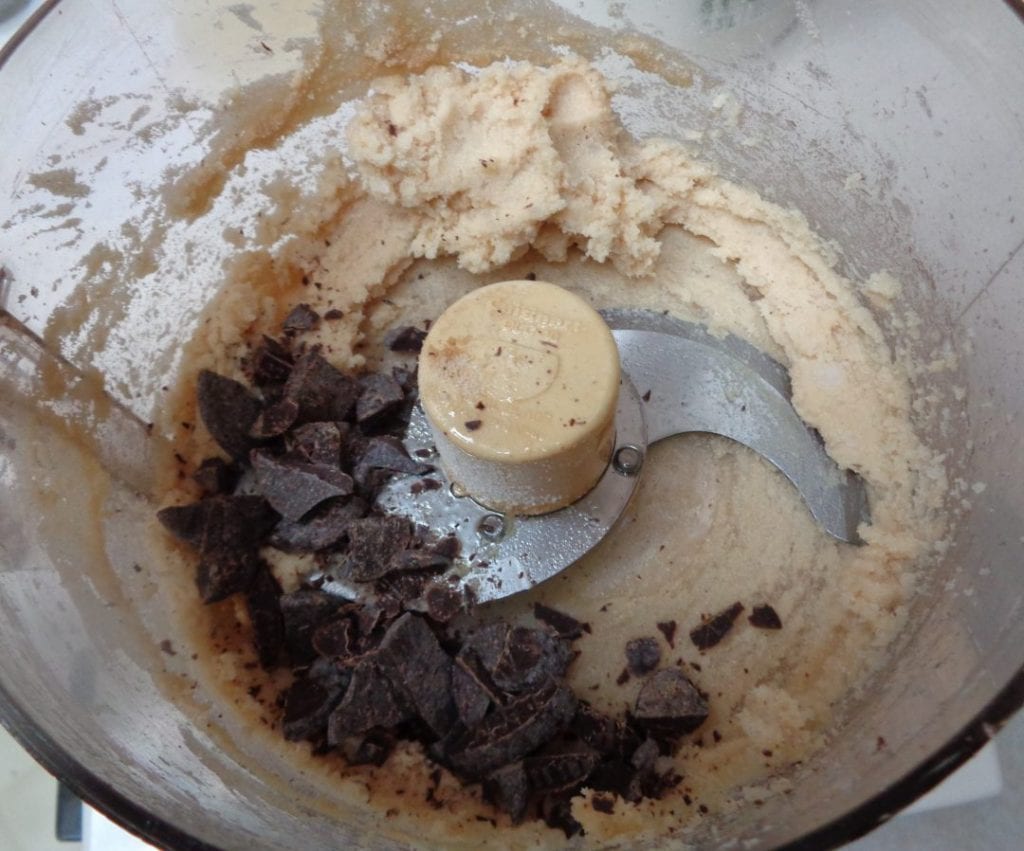 Once mixed add either chocolate chips or chopped chunks and mix by hand until evenly distributed in cookie dough. I find doing this with the blender can chop the chocolate too small but that is a personal preference and you may like the finished product better with lots of smaller pieces.
Divide the dough into 10 even pieces and roll each into a ball. Place on a cookie sheet and flatten a bit using your fingers. Using a glass can make the dough stick to the bottom of the glass and a knife will be needed to remove the cookie. Dipping the glass in flour to create a barrier is not the best choice for a wheat free cookie. Bake 10 minutes.
Cookies will have a nicely browned bottom and golden edges. Other than that they will not have changed shape  much as there is no egg or leavening agent in the dough. Place cookie sheet on a cooling rack.
DO NOT remove from the cookie sheet. The cookies need time to cool and stabilize. Move them too soon and they will not be strong enough to stay together. Once cool transfer to a wire rack or tummies.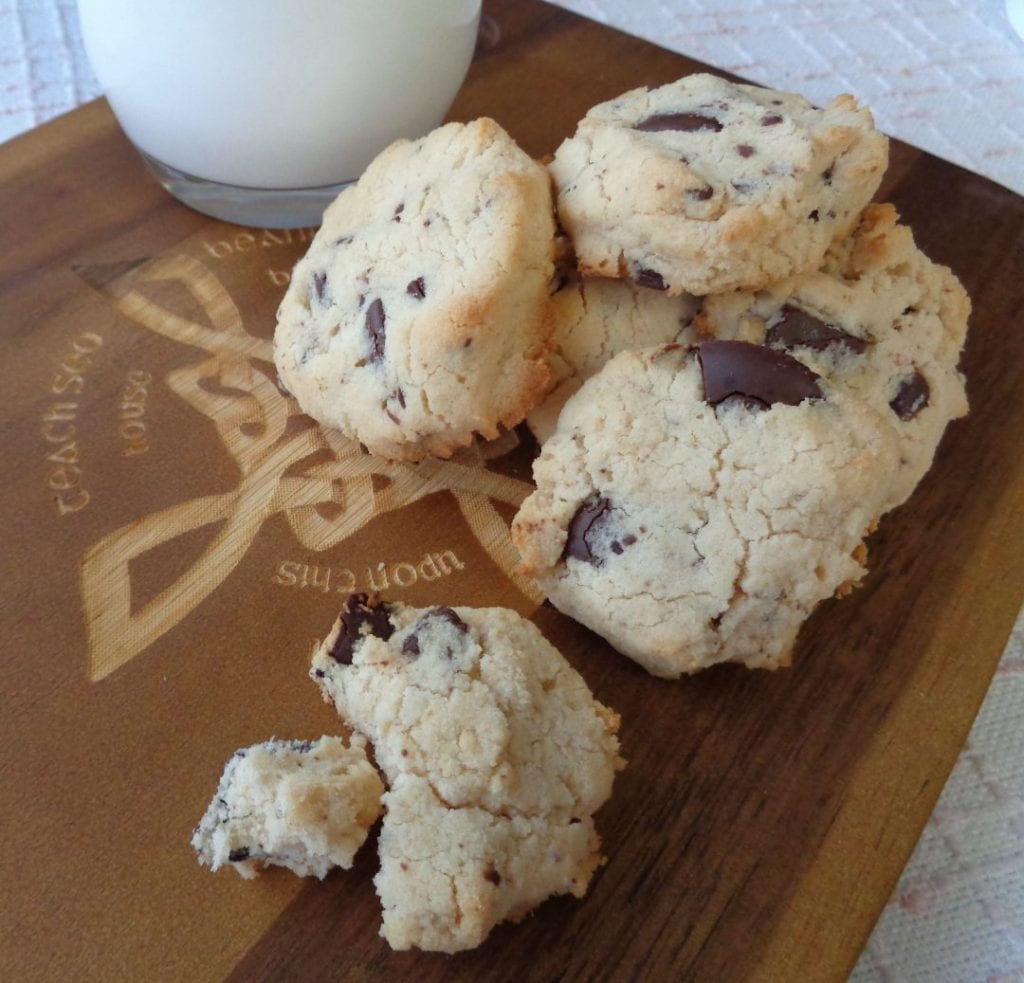 Chocolate Chip Cookies with coconut flour from My Kitchen Wand