The word pudding in North America brings visions of cold milk desserts in vanilla, chocolate or maybe butterscotch. In Britain it holds more the meaning of dessert, something sweet to finish off a nice Sunday meal. This pudding falls into the latter category.
There is enough here for dessert for two but can be easily doubled or tripled to feed the whole gang.
I first made this in high school and then for many years could not find the recipe. To say it has been around for a while would be an understatement but it still makes a nice tangy tummy warmer on cold winter nights.
Lemon juice is cleansing and purifying and to boot, they are in season right now. It is also a liver stimulant that aids digestion. On the downside lemon juice also softens teeth enamel. So to quote Greek poet Hesiod (c.700 bc), 'observe due measure; moderation is best in all things',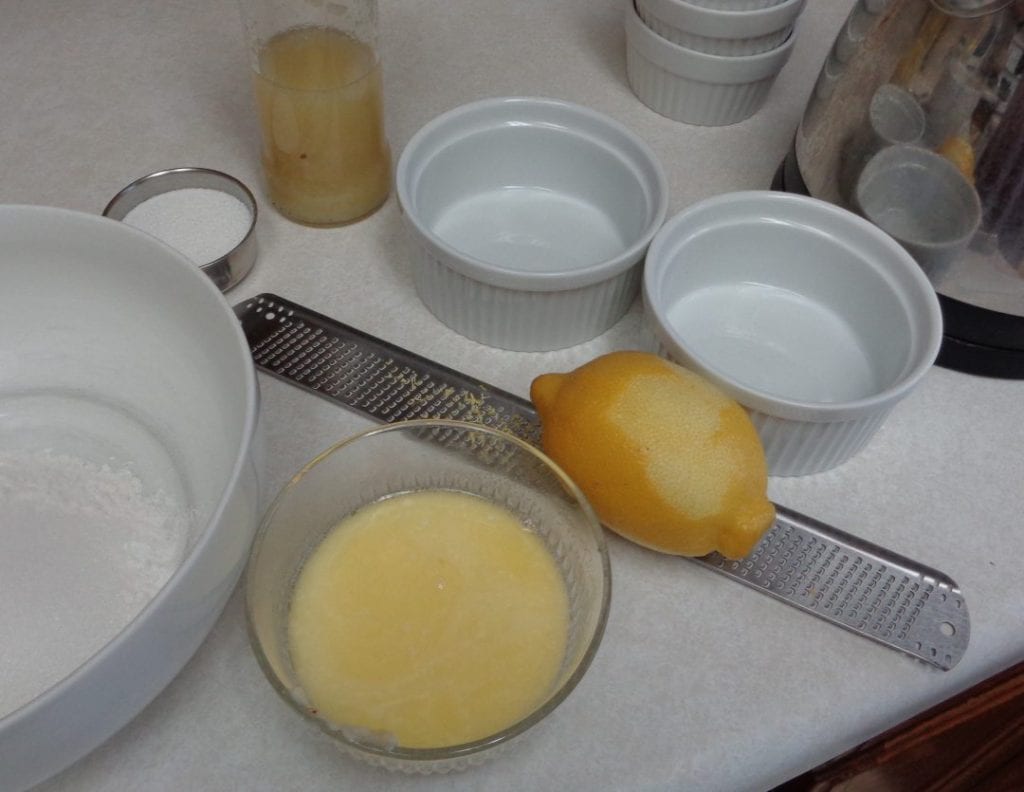 You will need:
1/2 cup flour
pinch of salt

1/4 cup sugar, regular or icing
1/2 tsp. grated lemon rind
1 Tbsp. melted butter
dash of vanilla or rum extract ( 1/4 tsp. ish)
1/4 cup milk
2 Tbsp. sugar
1/2 tsp. grated lemon rind ( another )
1/2 boiling water
juice of one lemon ( 1/4 cup )
icing sugar
ice cream?
Preheat oven to 350 degrees F.
Gather your ingredients with gratitude for the systems that allow access to delights like lemons in the middle of winter. ( Some of you have lemons growing in your backyards right now while others are under a couple feet of snow, so let systems cover a myriad of processes. ) Define a shift from there to here by washing hands and popping on an apron. Be…here…now. Invite the compassionate spirits to inspire and begin.
Grease 2 one cup baking dishes and put aside. If doubling this recipe, it can all go into a 4 cup casserole instead.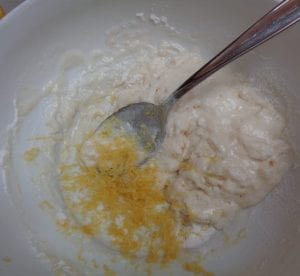 Sift the dry ingredients together, flour, salt and sugar.
Add the grated lemon rind and stir.
Set a kettle to boil water.
Combine the cooled melted butter, extract of choice and milk.
Add to the dry ingredients and stir well.
Transfer to the prepared dish(es).
To prepare what will be the sauce, sprinkle the batter with the additional sugar and lemon rind.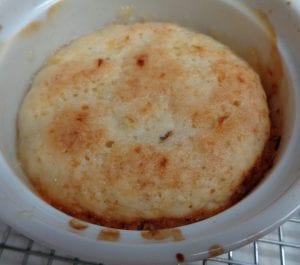 On occasion an additional tablespoon of hot water or lemon juice would have given a welcome extra bit of sauce, so if there is extra available, there is no problem adding it in.
Mix together the boiling water and lemon juice then carefully by spoonful, add the liquid to the batter. Once covered, using the back of the spoon to break the stream, add the remaining liquid to the dish.
Bake for 20 to 25 minutes until lightly browned ( longer if doubling the recipe ). You will be able to see the sauce bubbling up around the sides.
Let the pudding stand for another 5 to 10 minutes. This will allow the sauce to thicken before serving. Not waiting can make for a runny mess and no sauce and waiting too long can have the sauce absorbing into the cake.
Sprinkle with a dusting of icing sugar and enjoy! I highly recommend serving this with a scoop of appropriately flavoured ice cream. If you like that kind of thing.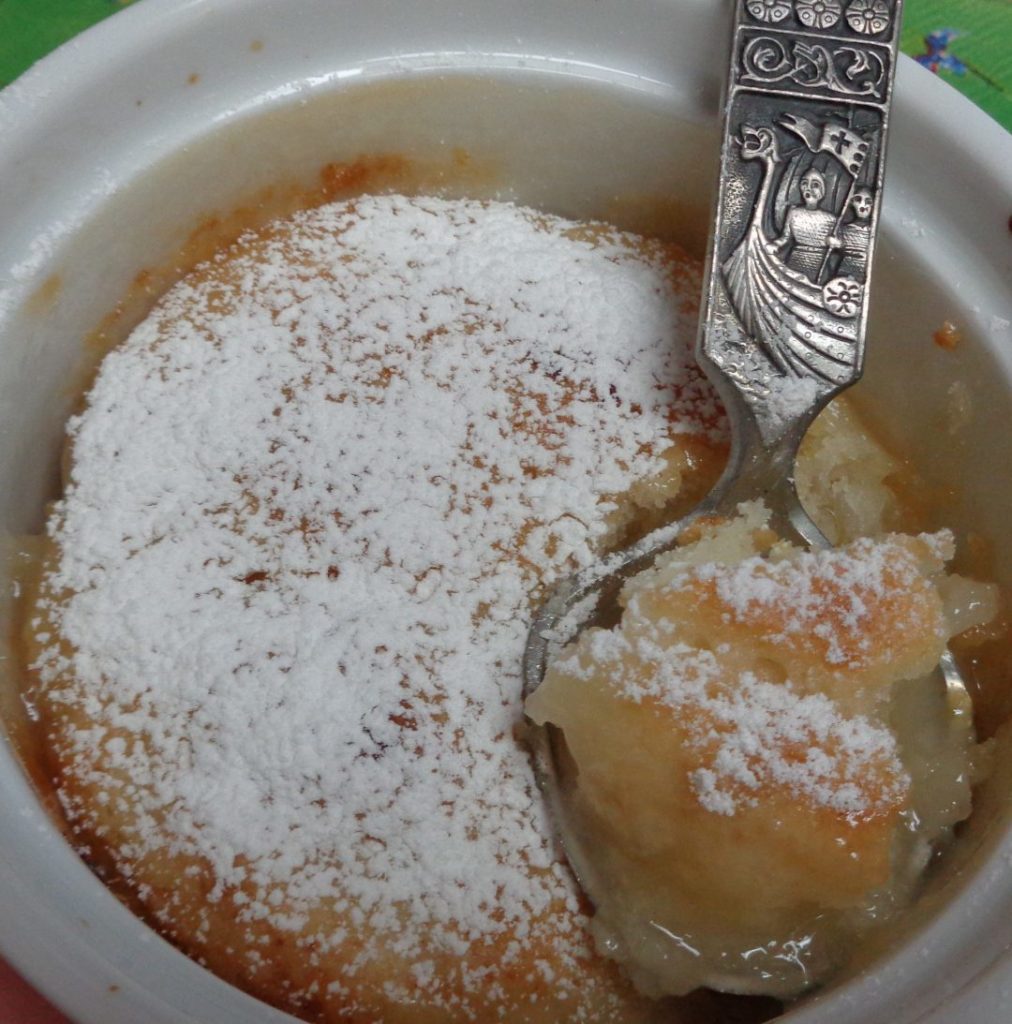 Hot Sauce Lemon Pudding from My Kitchen Wand