Update: As I am cleaning up posts I have come to realize this was not a good title. These are doggy treats made with pumpkin and curry, NOT anything else that might come to mind.
Is your pooch missing out on all the pumpkin fun this season?
Are those sorrowful eyes just begging for some lovin' treats? Well, here is a simple solution to all that emotional blackmail.
Pheobe has a thing for curry. She comes back to life at the slightest whiff, Thai, Indian or Japanese so I have used curry to this recipe but it is also possible to substitute pumpkin pie style spices as well.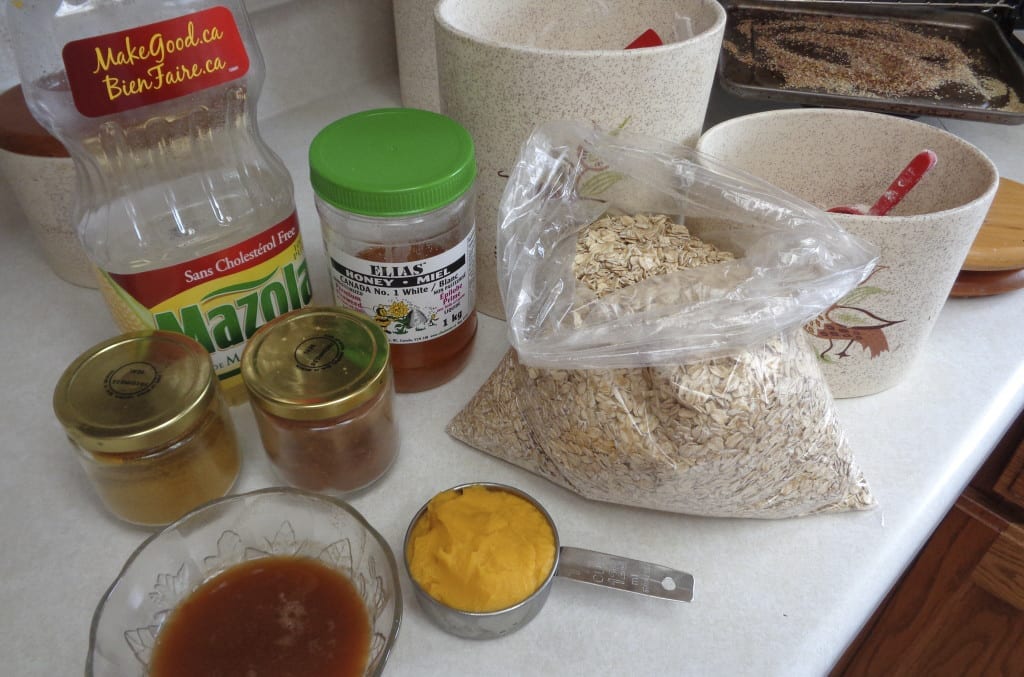 You will need:
1/2 cup pumpkin puree
2 Tbsp. honey
1 – 2 apples, enough to make 1/2 cup apple juice
1 Tbsp. oil
10 Tbsp. rolled oats
3 Tbsp. wheat germ, toasted
1 – 1 1/4 cups whole spelt flour
3/4 tsp. curry powder
Wash hands and gather ingredients while shifting your focus to the task at hand. This is a perfect time to use up that left over pumpkin puree sitting in the fridge or honey, sitting crystalized at the bottom of the jar or apples that need a little nip and tuck to get rid of small blemishes before juicing. Enjoy the opportunity to put all these little tidbits into something that will be thoroughly enjoyed by your four legged fur babies, if only they stop long enough to taste what you have created before swallowing.
Turn the oven on and heat to 300 degrees F.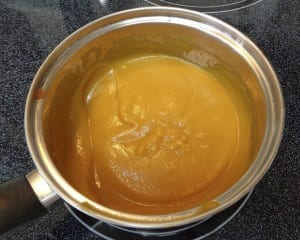 Juice one or 2 apples or put through a blender and then a sieve. Using a natural apple juice is also an option but keeping the ingredients as chemically free as possible is a good idea and I had apples in storage that needed sorting and culling.
Add apple juice, pumpkin puree, honey and oil to a pot and stirring well, heat until the first bubbles make their way to the surface. Add the oats and wheat germ first so that they can soften in the wet ingredients. Stir well and then add the spelt and spices.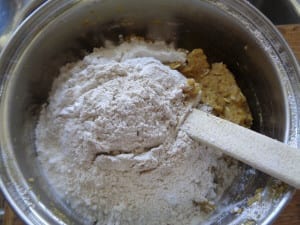 If spelt flour is not handy, it is possible to substitute a 50/50 mix of whole and all purpose wheat flour. The thing to know is that spelt and wheat absorb liquids differently so adjusting the liquid and dry content by a few tablespoons might be required when switching up the flours.
Roll the dough out on a floured surface and cut into appropriate sizes. Smaller dogs have smaller mouths so smaller biscuits are a good thing. Large biscuits can always be broken before being given.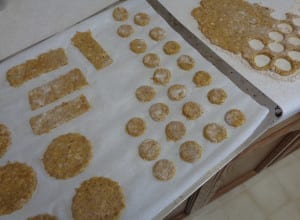 If using a round cutter, collect up the left over dough and reroll. Another option is to cut into square or rectangle shapes.
Place the bites on a parchment covered cookie try and bake for 30 – 50 minutes depending on your oven and the size of the treats.
Turn off the oven and leave in the oven for at least a few hours or overnight if that fits your schedule.  Store in an airtight container. It is possible to double this recipe. divide into three sections and bake what you might need for a week to 10 days. The remaining sections can then be frozen for future use.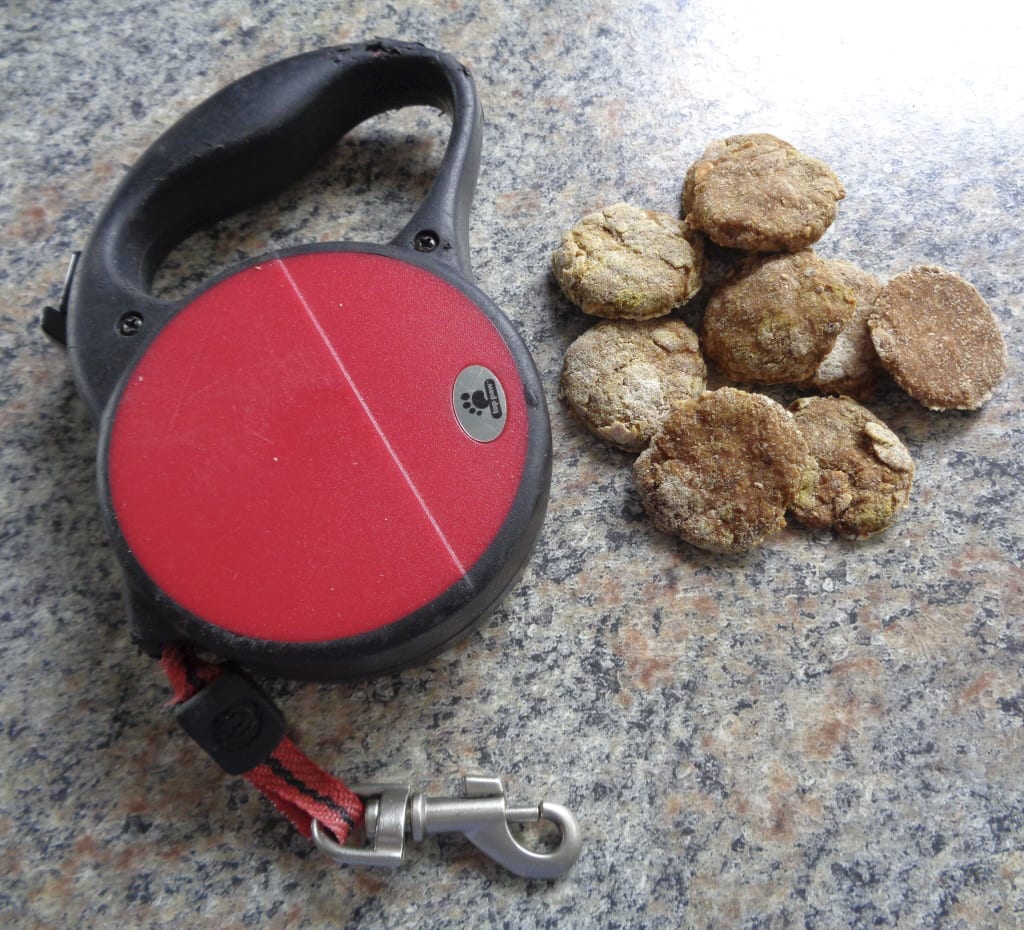 Before walkies, gather up a handful of treats for your furry friends and your furry friend's friends.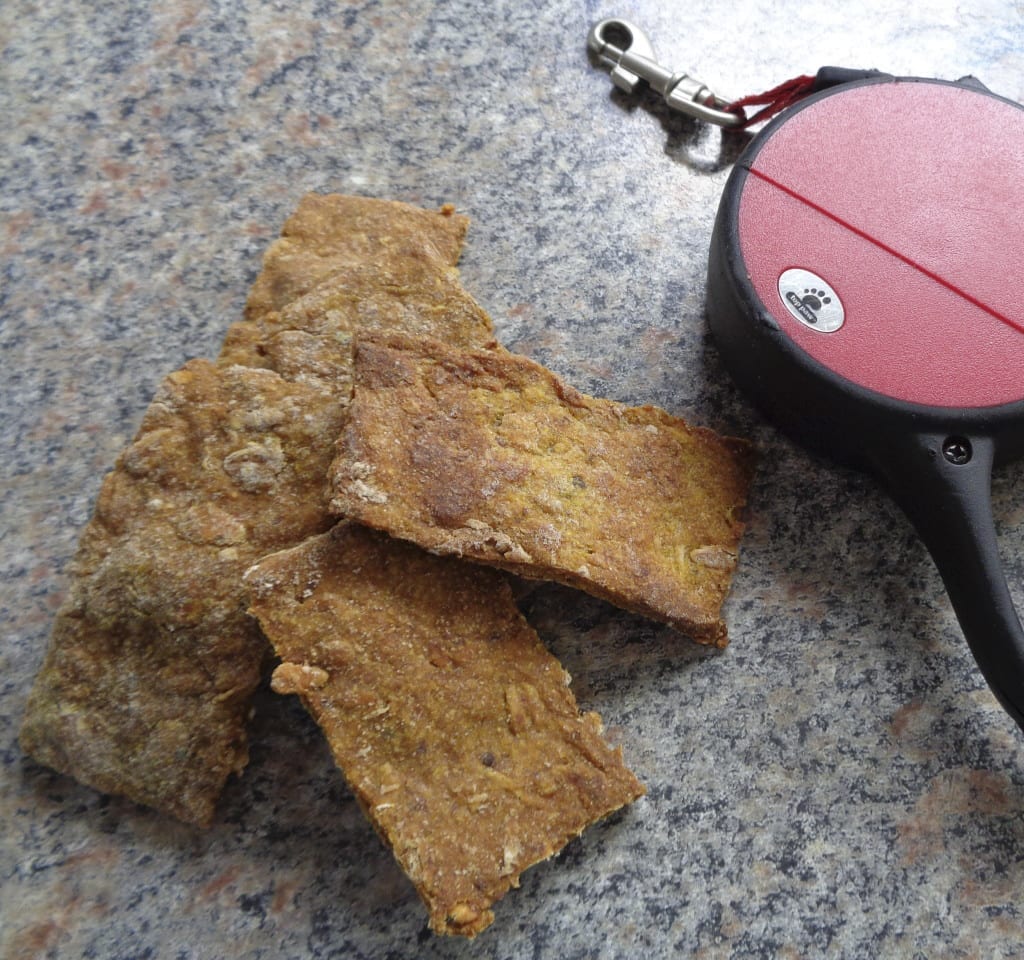 Who knows you might find someone interesting on the other end of a leash. Just remember to keep the cat treats somewhere else.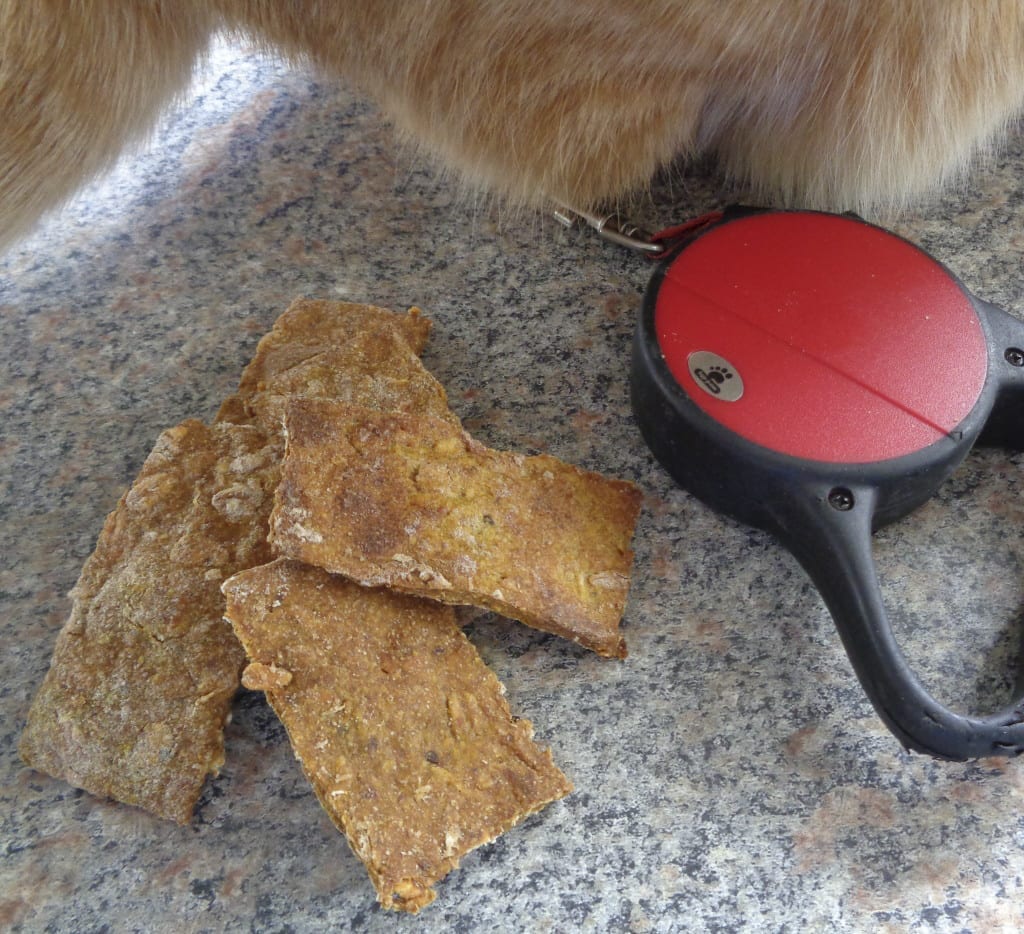 Curried Pumpkin Puppy Pieces from My Kitchen Wand