I have been told that fairies love to eat flowers. I have that on the excellent authority of an eight year old, who has no trouble connecting into the magic of possibility and since the first of the bright yellow Dandelion blooms are here, the decision was made. Bake a cake perfect for a fairy tea party.
However, this recipe can just as well be turned into a lovely batch of muffins and that is where we will start. This is a quick and simple recipe, a lovely way to keep your young ones engaged through the entire process, from picking to making to eating, with lots of colourful little additions to the mixing bowl that you can choose to modify. And honey! Now what fairy could possibly say "no" to honey?
Dandelions are heaped with healthy nutritional ingredients and I would need pages and pages of writing to cover them all. In general, we do not get near the range of micronutrients that our forefathers did as we eat a much more limited diet. In very, very quick summary, the USDA has ranked dandelions in the top four for nutritional value in it's "Composition of Foods" Bulletin #8 and they are also one of the top six herbs used in Chinese medicine.
As in all things, be aware of possible side effects. Dandelions stimulate bile production, generally not an issue. If however, you are on bile blocker medication for any reason, please take that into consideration.
The next time you see these bright and sunny faces on your garden, ( provided you have not been dusting them in weedkiller ), try enjoying them in tea, salad, cookies or wine. Salut! (To your health!)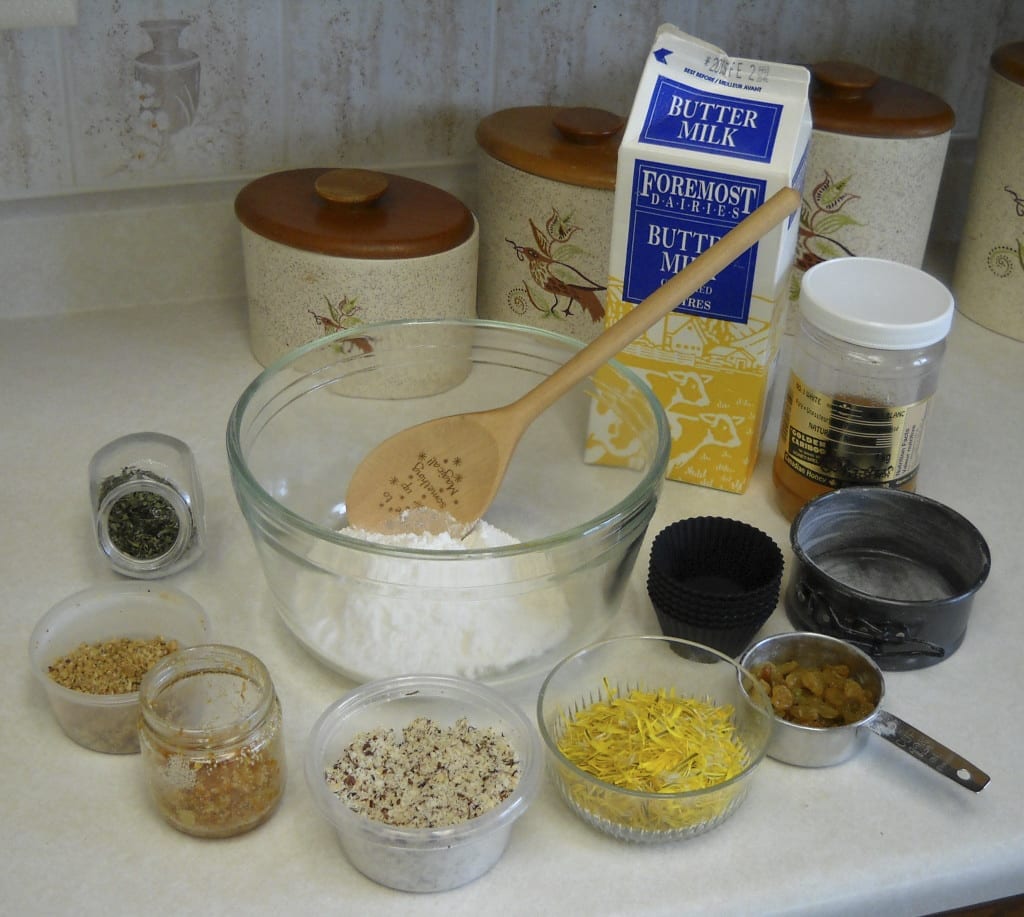 You will need:
Dry Ingredients:
2 cups flour
2 tsp. baking powder
1/2 tsp. baking soda
1/2 tsp. salt
1 cup dandelion petals
1/2 cup finely chopped hazelnuts
1/2 cup golden raisins
1 tsp. dried thyme pieces, crushed or 1 Tbsp. fresh thyme, finely if available
1 tsp. orange zest ( A small jar of zest in the fridge with a little added sugar to preserve it is great for quick additions to recipes. )
Wet Ingredients:
1/4 cup vegetable oil
1/4 cup honey
1 egg
1 1/2 cups buttermilk
Topping:
2 Tbsp. chopped hazelnuts
1 Tbsp. butter
2 Tbsp. brown sugar
Take a moment, calm the energy in the room with a deep relaxing and focusing breath. Welcome the compassionate spirits and fae. Let go of what does not serve you. Take another breath, hold 2,3,4, release and begin.
Preheat oven to 375 degrees.
My plan here today is to make a Dandelion Fairy Cake, hence the small spring form pan in the picture, along with a few muffin molds for the left over batter and waiting tummies.  I personally, am only making half the recipe but more of that in a future post. For now consider this a standard muffin style recipe.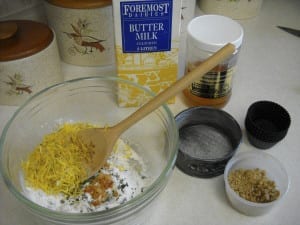 Start by spending some time in a pesticide free location gathering flowers. I would suggest staying away from the sides of roads and other places that have constant contact with the exhaust from engines or other such environments. In the kitchen, rinse the flowers, allow to dry and separate the petals from the green parts of the dandelion blossom.
Mix the topping ingredients together and put aside. ( I used some praline left over for a previous recipe ) You can improvise as well or just go topless.
Prepare your muffin tins by greasing or adding a paper liner. I was given a set of silicone muffin molds as a gift years ago and that is what I am going to use to finish up the extra batter.
Place all the dry ingredients on a bowl and toss together.
Mix all the liquid ingredients together and add to the bowl with the dry ingredients. Stir gently and only until the batter is just mixed. You don't want to over stir as that will create very pointy tops on your muffins.
Spoon the batter into the muffins tins. Top with a sprinkle of the hazelnut mixture and bake for 15 – 18 minutes.
Moist, crunchy and a delicious end to a happy adventure. Fresh Dandelion Buttermilk Muffins with Thyme, Hazelnuts, Raisins and Orange. Now what fairy wouldn't be pleased with a little piece of that?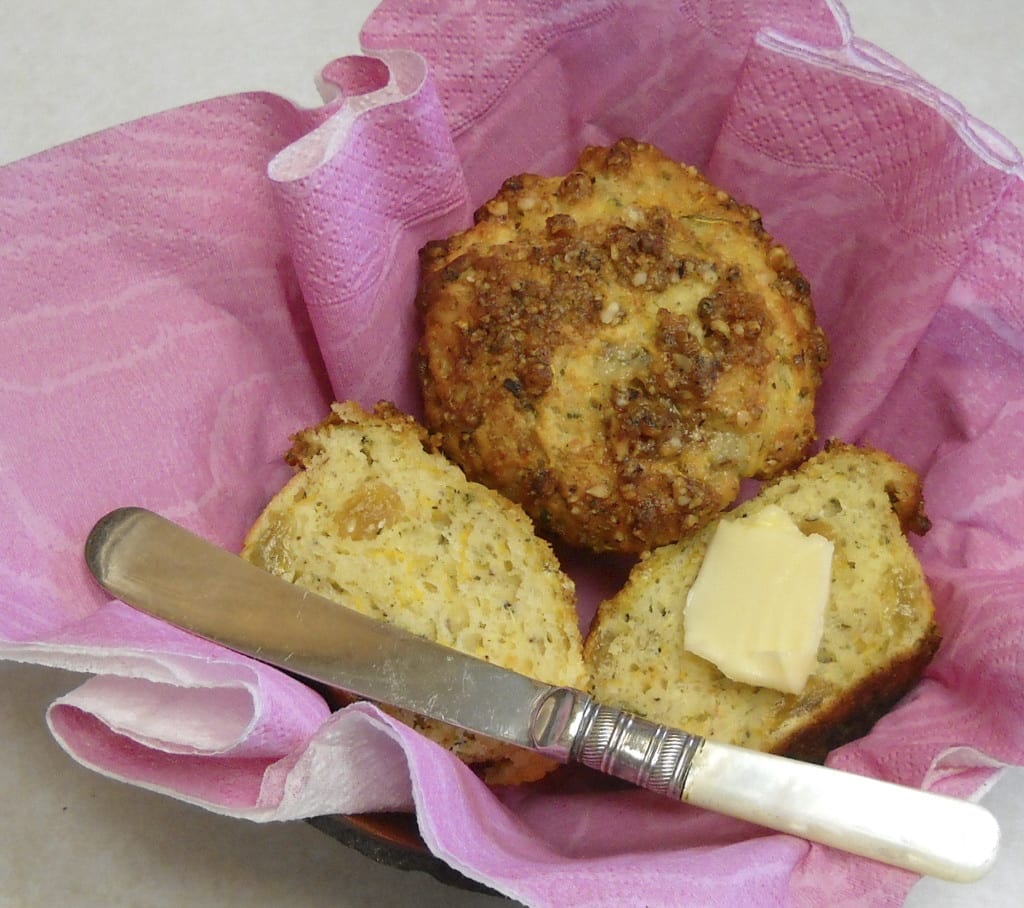 Dandelion Muffins with Thyme, Raisins and Hazelnuts from My Kitchen Wand