These little treats are full of things other than plain white flour. The added oatmeal and hazelnuts as well as the rhubarb and orange bring a much wider range of nutrients than the cakey options you typically see in store these days.
I keep grated orange zest in sugar, handily sitting in the fridge but it is also nice to have fresh orange juice to drink when these are warm from the oven so grating the skin before squeezing is always an option.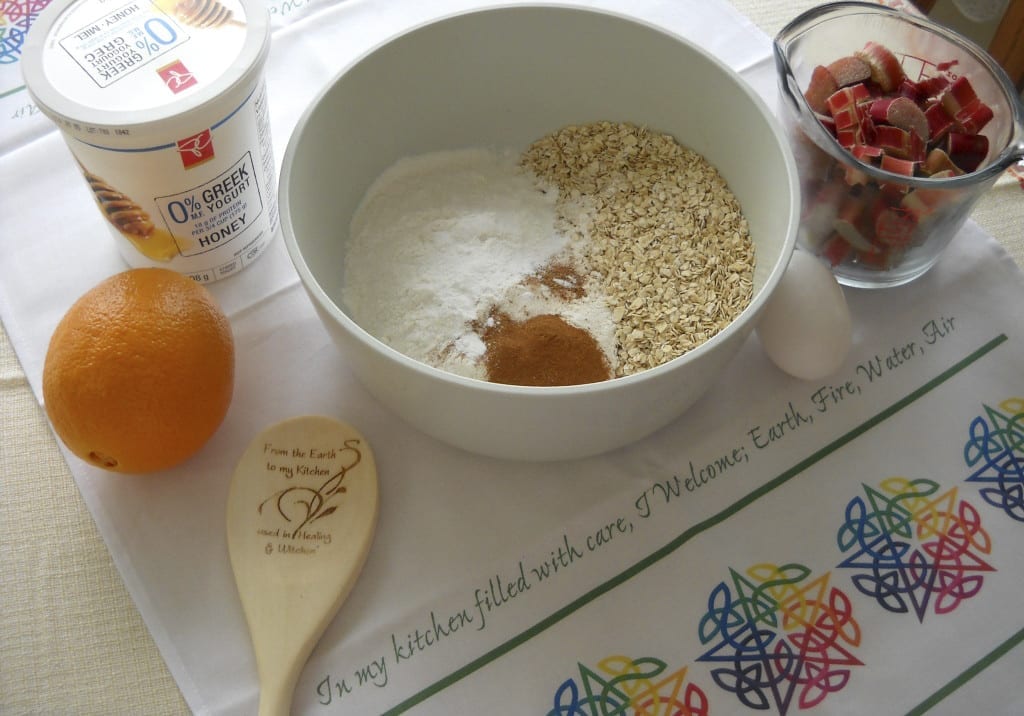 You will need:
Dry Ingredients:
1 1/4 cups oatmeal
1 1/4 cups all purpose flour
1/2 tsp. salt
2 tsp, baking powder
1 tsp. cinnamon
1/8 tsp. nutmeg
1 cup chopped rhubarb
Wet Ingredients:
1 cup Greek yogurt or sour cream
3/4 cup brown sugar
1 egg
1/4 cup oil
1 tsp. vanilla
zest of one orange
1/2 cup oatmeal
Topping:
1/4 cup hazelnuts, chopped
1/4 cup butter
1/4 cup brown sugar
As you gather your ingredients, take some time to shift your focus off the to do list and into gratitude for all the abundance around you. To actually have eggs, rhubarb, oranges, hazelnuts and ground flour at your fingertips, when wanted, is a blessing many generations of women never experienced and something we mostly think of today as the natural state of being.
Place your focus on your breath for several slow deep breaths, bringing your attention into the present moment. Leave any nigglies at the door, invite the compassionate spirits to join you and begin.
Preheat the oven to 375 degrees. Prepare the muffin tins by greasing or adding a paper liner. The methodology for this recipe is very simple.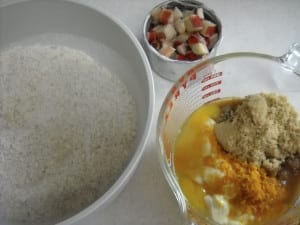 Step One, wash, dry and slice/chop the rhubarb.
Step Two, combine all the dry ingredients in a bowl and stir.
Step Three, combine all the wet ingredients and stir.
Step Four, add the sliced rhubarb to the dry ingredients and toss to cover the rhubarb.
Step Five, mix the topping ingredients together and put aside.
Step Six, Add the wet ingredients to the dry ingredients and stir only until the dry ingredients are moist. Do not over mix.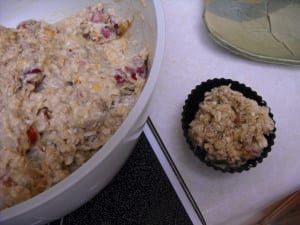 Spoon the batter into muffin cups. This is a thick batter.
Sprinkle the hazelnut mixture on top of each muffin.
Bake for 15 to 20 minutes, keeping an eye on the muffins after the first 15 minutes as every oven will bake a little differently.
Serve warm with a bit of butter and have ready for after school snacks. These will also do well in packed lunches or on lazy Saturday mornings (Do those still exist?)
Just premix the wet and dry ingredients separately, the night before. They will bake during the time the rest of the morning ritual gets completed.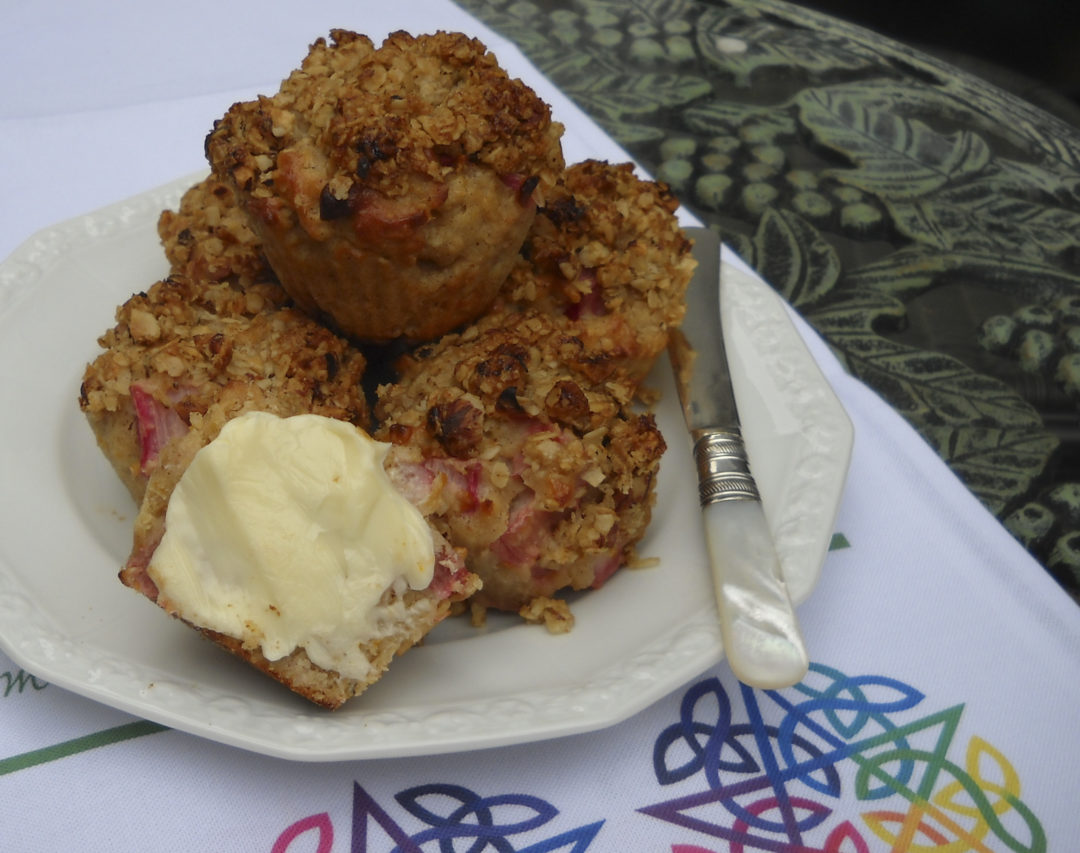 Rhubarb and Orange Oatmeal Muffins with Hazelnut Topping from My Kitchen Wand.