I know that you know Earth Day is a world view not a day of the year but having a special time to remember to remember is good too so here are six things that you could do with family and friends to refocus the choices we make the rest of the year, three today and three tomorrow.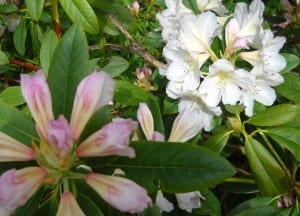 1. Get out in Nature. It is much easier to connect to the wisdom of honouring the earth when you actually spend time in it. Gardening, walking, looking, appreciating. Now that spring is finally coming, take advantage of the longer evening and get outside. Just watering the pots on the patio will connect you to the turning of the wheel.
Activity. Get your hands and feet connected to the planet by taking a walk on some grass, barefoot. Connecting your energy field with the planets can help to balance you and since a direct connection is needed, off with the shoes and wriggle those toes.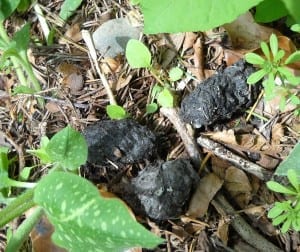 2. Education. When you know what you are looking at it is much easier to see how things fit together. Is it a Rhododendron or a Peony above? When you know the name, you can gather more information. Is it edible? Can it help with a condition I or someone else has? Does it mean my garden is lacking in some nutrient? Learning is always good, for brain function and also for making wise choices.
As an example, the picture to the right is of owl pellets. These are the undigested bits that owls bring back up after a meal. Now isn't it nice to know you have owls living in your back yard?
Activity. Take a nature walk, either an organized one or with a good field guide. Take the kids along and share what you know or learn together. Earth Day perspectives will settle much better in your bones when connected to the land and disconnected from electronics.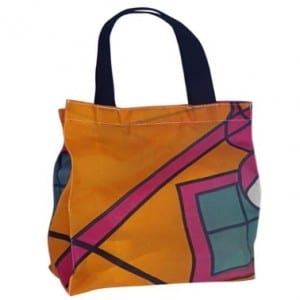 3. Recycling, Upcycling, Reusing A lighter footprint on the planet will lighten some of the stress of over 7 billion people. Each of us doing our part adds up. Working towards net zero waste in your community, checking out Freecycle.org on the net, using egg shells and coffee grounds in your garden.
Activity. Carry your own reuseable water bottle. Avoid plastic and lots of packaging when shopping. Shop locally. Shop with your own reusable cloth bag. Try sewing one of your own from clothes you no longer wear or buy a sturdy one made from recycled materials. They wash well and do not require the making of new materials.
Common Thread makes these from street signs. They provide sewing training and production coaching for newcomers to Canada, people living with mental illness and others who thrive in their flexible work environment. They produce large numbers as conference bags and work hard to keep the materials out of landfills.commonthreadcoop.ca
Earth Day Part Two is tomorrow but please add any ideas you would like to share onto the comment field on Facebook.
" We give gratitude to the earth, to the dust of stars that congealed into the body of this planet, our home, and that still gives form and solidity to our bones and flesh. We honor the rocks, our sisters and brothers, and their long, slow cycles of transformation into life and back to seabed, mountain, stone. We give thanks to the living soil, the mother's flesh, and the billion creatures that haunt her caves and pores and chasms, to the beetles and the ants and the termites, to the soil bacteria swimming in the slick of water that clings to her mineral archways, to the worms, wriggling, eating, coupling, and transforming within her. We bless the plants, the roots and stems and boughs, the great trees reaching upward and the deep-rooted herbs pushing down, all who contribute to the cycles of birth and growth and death and decay that lead to fertility and new growth. For all that feeds and sustains life, for all that grows, runs, leaps, and flies, we give thanks. Blessed be the earth." Starhawk