One more way to keep herbs available all year round. They may not look as pretty as fresh soup wreaths but they keep the taste of your garden or shopping easily available.
The herbs that I freeze in water or stock go into soups, sauces and stews. When herbs are preserved in oil, they can go directly into a frying pan, adding an extra layer of magic to any dish.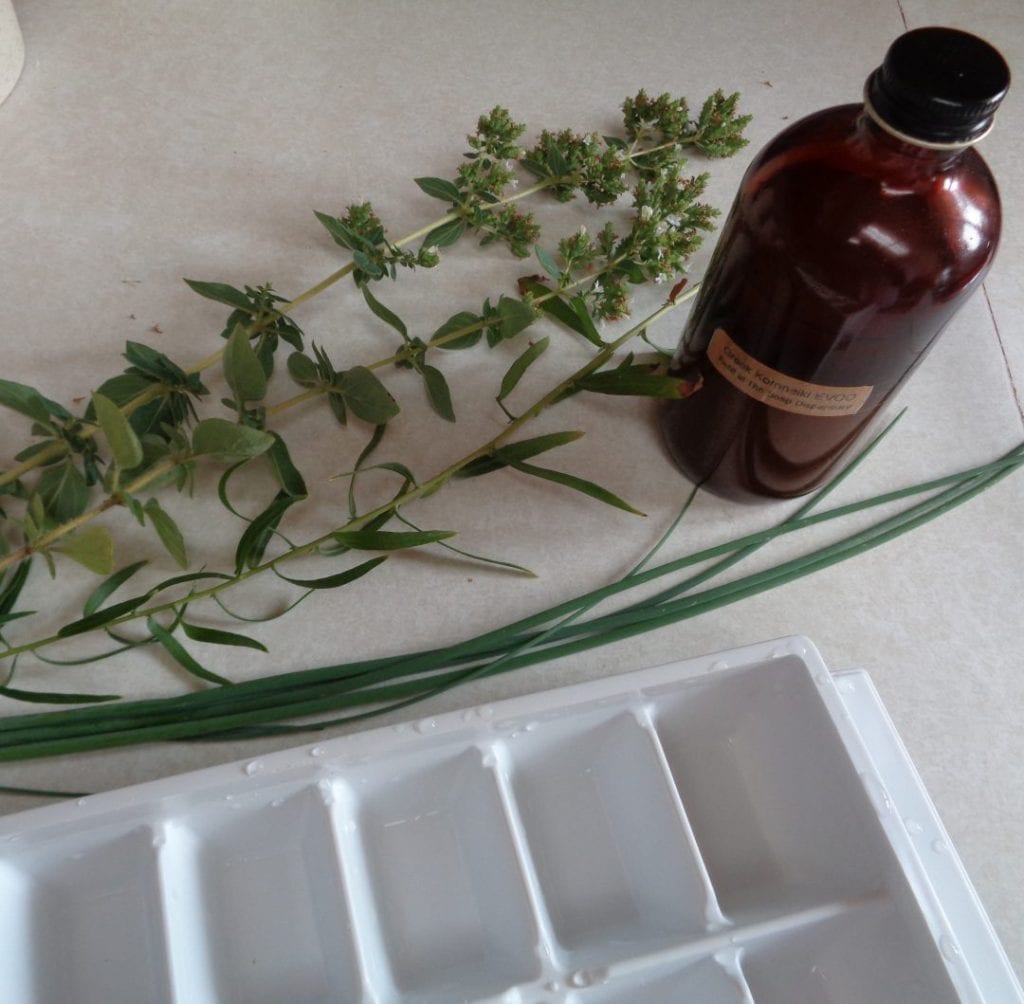 You will need:
Herbs of your choice, shown here chives, tarragon and oregano
Oil of your choice, I went with olive oil
Freezing fresh herbs in oil gives you the opportunity to grab a cube from the freezer when the plans are to sauté.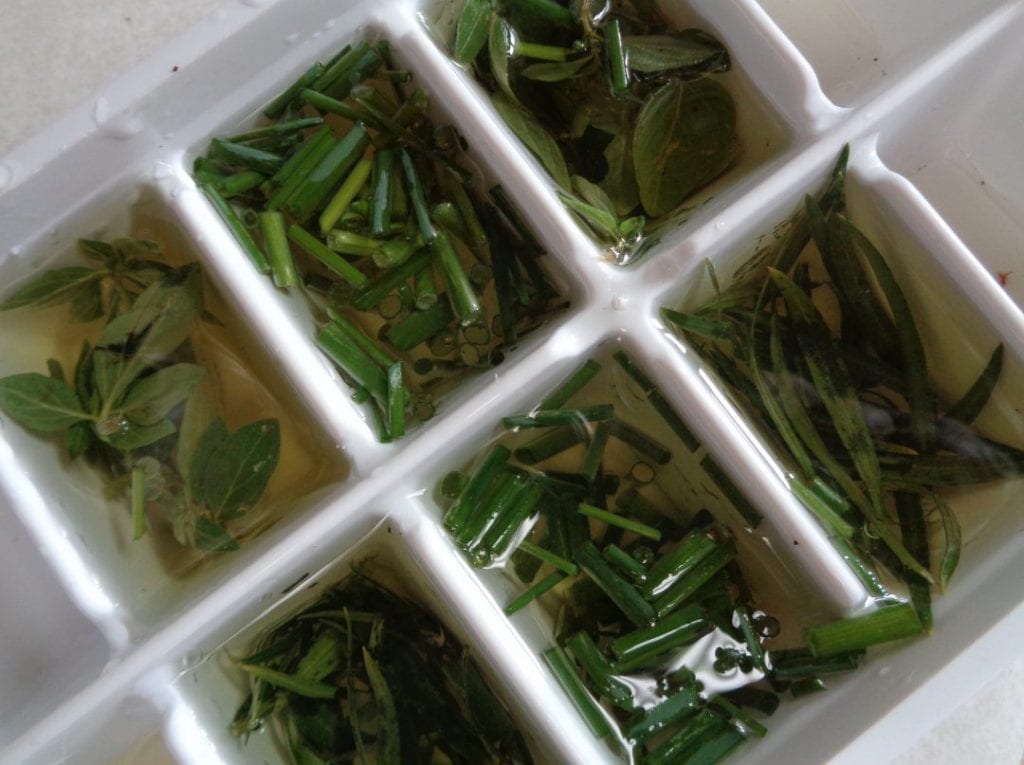 Clip, thank, rest, wash and chop before placing in ice cube trays and covering with oil. I choose olive oil as it makes the most sense for my cooking style. The resting is so that any little critters have a chance to find a new home and a sense of gratitude is always a blessing. Choose the herbs that you know you will sauté with. I see one piece of chive is trying to go visiting.
Freeze and once frozen remove from the tray, bag and label.
We are a small household so I do not stuff as many herbs in as possible. It would overpower future cooking but if your household is five or six putting more herbs in each cube makes sense as your dishes will serve larger numbers.
The other thing to know is that oil will take longer than water to freeze and will begin to melt the moment it is taken out of the freezer. If your freezer tends towards warm rather than cool, this might not be your best storage choice.
Enjoy the adventure!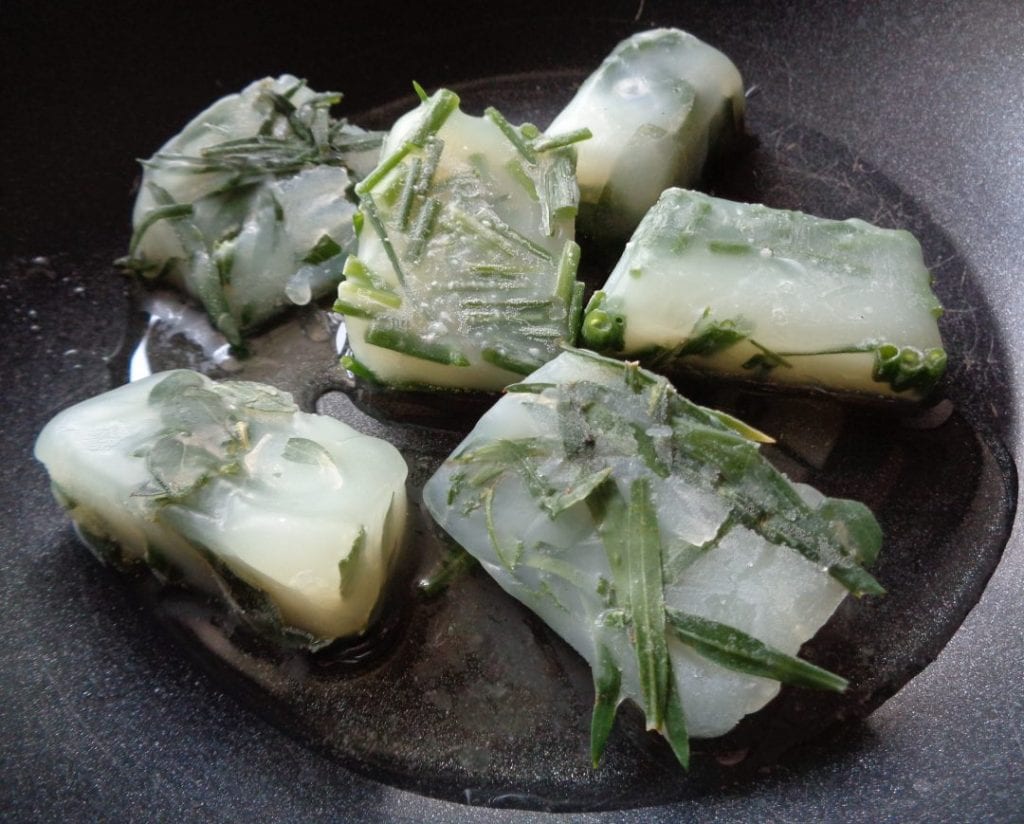 Herbs in Oil from My Kitchen Wand