This year I am gifting some of my friends with homemade toiletries; a simple cleanser, an updated version of a moisturizing cream (still to come) and this wonderfully aromatic scrub that I often made in class. Three little tubs of pampering self-care to stuff some stockings!
We are all of a perspective that gifting things that go away is a marvelous idea, so along with the candles from the other day and the hot process soap from a few weeks ago. I have a selection of things that will combine in unique ways for each person and are guaranteed to disappear.
You might not even need to go shopping for this honey almond brown sugar scrub. Everything might be sitting on a kitchen shelf.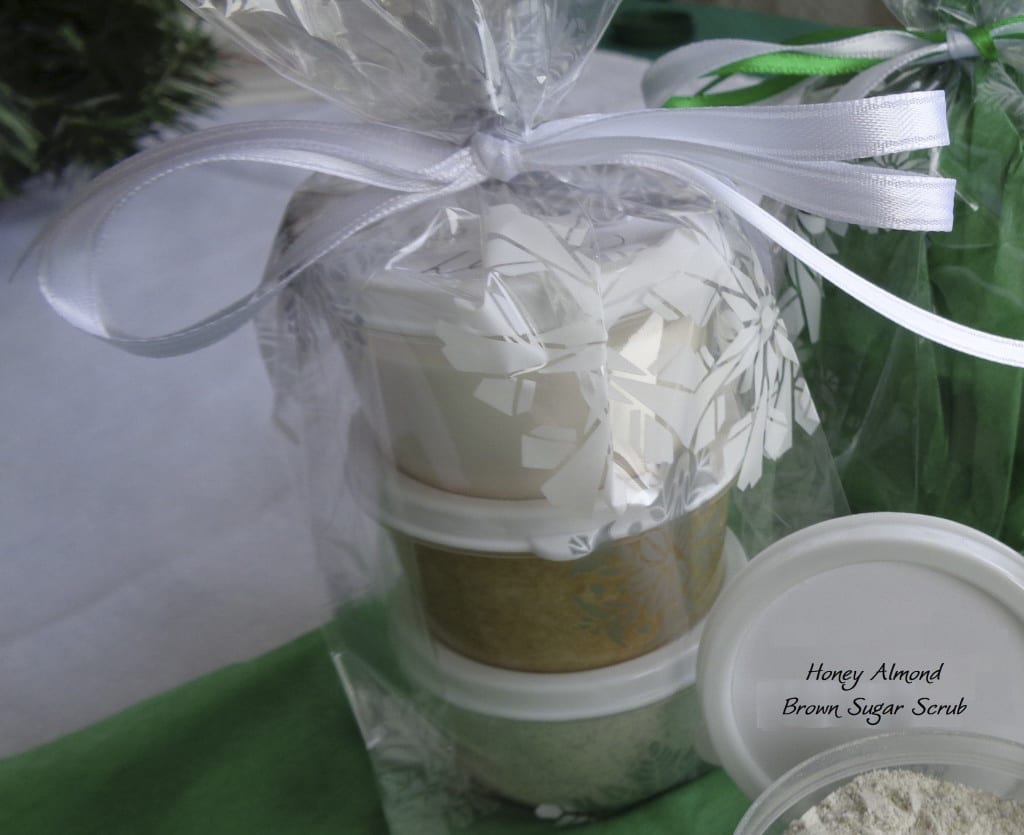 You will need:
1/2 cup brown sugar
1/2 cup almon meal
1/4 cup almond or coconut oil
2 Tbsp. honey
1 tsp, almond extract or 3 -4 drops Dr. Oetker bitter almond essense
As it is winter, the coconut oil will be hard and even when melted to make this recipe it will harden when put in a jar and left to sit. Not an issue in the summer time but during colder days it is something to consider. Try using almond oil instead. Olive oil is another option as it is also liquid at room temperature. It does however have a colour that might take away from the look of the finished scrub.
Heat the oil a little and mix in the honey. Stir well to blend. Add the brown sugar and almond meal. Mix in the almond flavouring. Dr. Oetker is available at many deli's that sell supplies as well as food. I like the more grounded aroma of the bitter almond as opposed to the sweetness of almond extract but if the extract is what is handy then go for it.
Sugar scrubs can be gentler on skin than salt scrubs as the granules are smaller. Brown sugar is softer still and can be used on the face and other sensitive areas. Salt, can cause microscopic tears in the skin, especially when being used with enthusiasm. Additionally sugar and honey are natural humectants. That means both ingredients will draw moisture to the skin rather than stripping skin of its natural oils.
Almond meal also lifts away dead skin cells creating a lovely glow. It reduces inflammation and contains an antioxidant, Vitamin E, very helpful in maintaining healthy skin.
This is an as needed item. Sugar scrubs are especially good to use in the winter. When the top layer of skin has been exfoliated, a moisturizer will penetrate more deeply and hydrate longer.