July 10 is Teddy Bears Picnic Day! and "If you go down to the woods today you're sure of a big surprise. If you go down to the woods today you'd better go in disguise! For every bear that ever there was will gather there for certain because today's the day the Teddy Bears have their picnic."
The teddy bear name is connected to Theodore Roosevelt, 26th president of the United States. It developed from a cartoon about a hunting incident with the governor of Mississippi. In Germany, the first soft stuffed toys were being produced around the same time. Songs like this one with lyrics by Henry Hall and story books like Goldilocks and The Three Bears became popular as the cuddly creatures moved into children's bedrooms around the world.
I can think of no better contribution to a Teddy Bear picnic than honey so this quick and easy recipe for honey muffins will hopefully be a hit.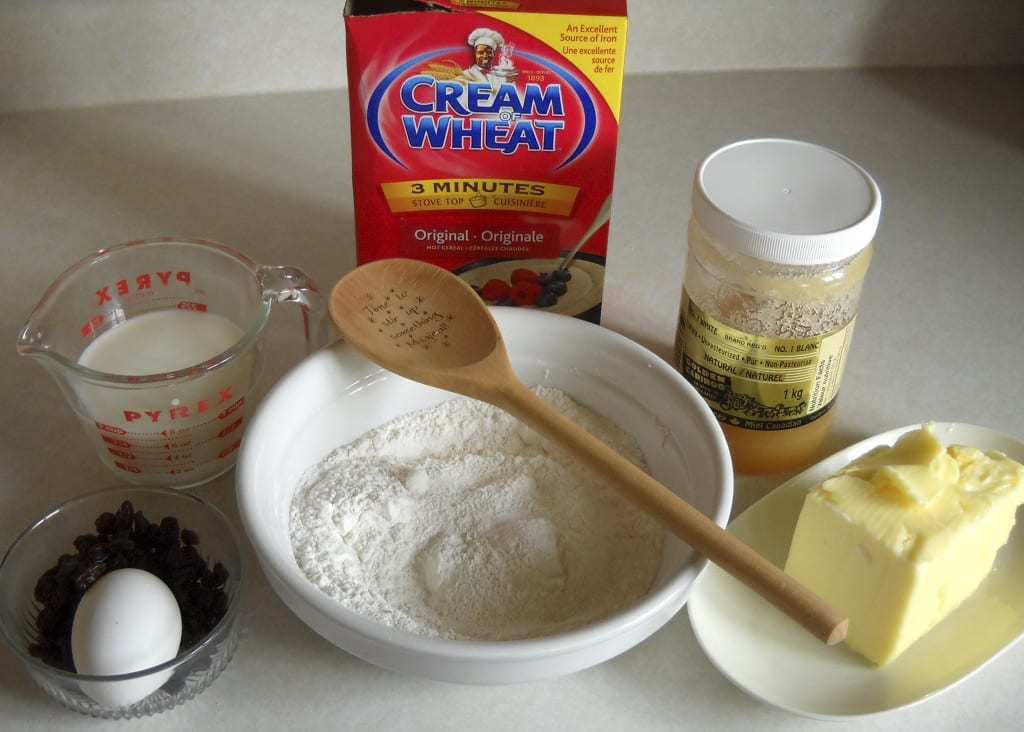 You will need:
1 cup all purpose flour
1 cup cream of wheat
1/2 cup sugar
1 Tbsp. baking powder
1/2 tsp. salt
1/3 cup raisins (optional)
1 egg
1 cup + 2 tbsp.  milk
1/4 cup butter, melted
1/4 cup honey
As always, bring focus and attention to the kitchen before commencing. Bears are connected to Odin and Thor through Norse traditions; Artemis, the huntress in the Greek Mysteries. Symbolically, the bear is connected to traits of nurturing, patience and confidence, all useful in a busy kitchen. Call on them today as you take a deep breath in, hold for a moment and release. Begin.
Preheat the oven to 400 degrees. Grease or line muffin tins. The cream of wheat gives a more filling finished product but this recipe can also be completed with 2 cups flour if cream of wheat is not on a handy shelf. Reduce the milk by 2 Tbsp when using just flour.
The raisins are optional. They add sweetness. Leaving them out will work when serving with cheese or a savoury salad. (Bears may be considered carnivores but they have an omnivore physiology and they love munching on sweet berries.)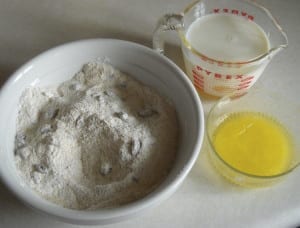 Melt the butter in a small bowl and allow to cool.
Combine the dry ingredients in one bowl and the liquid ones in another.
Make a well in the middle of the dry ingredients and pour in the wet ingredients.
Stir only enough to moisten. Do not over mix as that can create tunnels and peaked tops on the muffins. Divide the batter into the 12 muffin forms and bake for 12 minutes. Check and add another one or two minutes if needed. Do not overbake these as or they will be dry.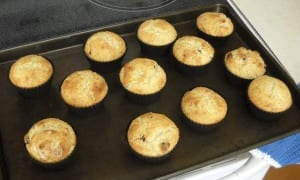 Remove from the oven and allow to cool.
As you can see from the not so good picture I used silicone muffin cups which are also an option.
Store in an air tight container and enjoy with butter and extra honey or jam.
" Every Teddy Bear who's been good is sure of a treat today.
There's lots of marvelous things to eat and wonderful games to play.
Beneath the trees where nobody sees they'll hide and seek as long as they please
'Cause that's the way the Teddy Bears have their picnic."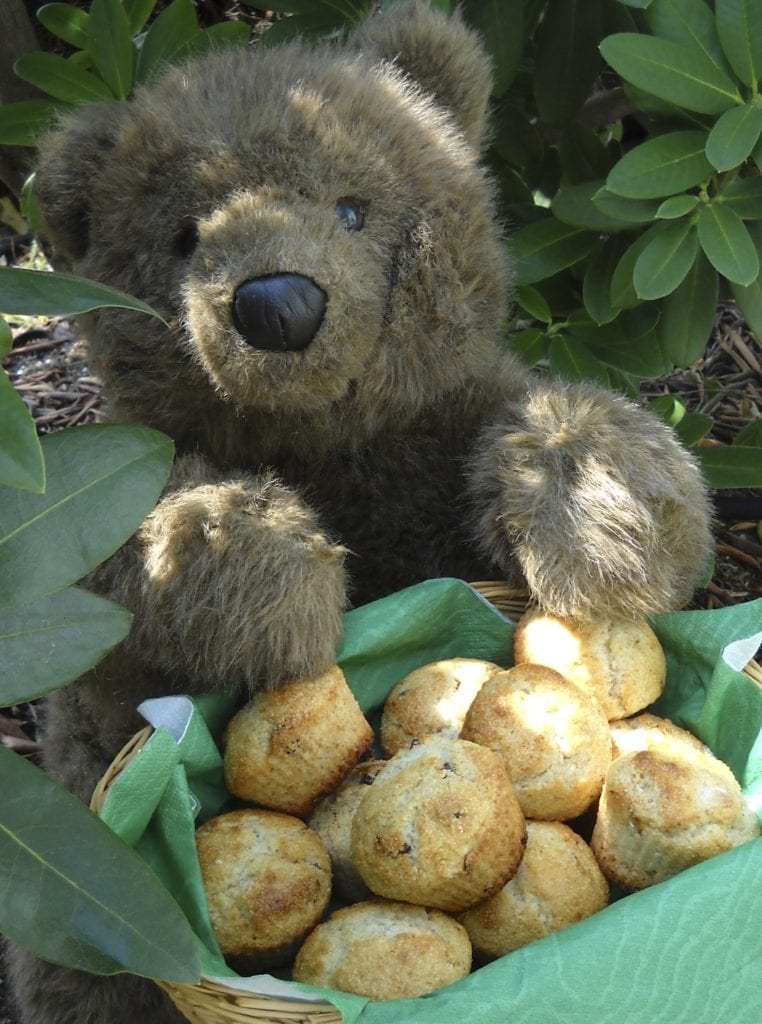 If you go down to the woods today…. from My Kitchen Wand