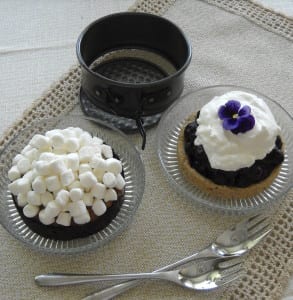 The best kitchen purchase I have made in the past few years was this 4 inch spring form pan.
It is great for a couple of reasons. One, community includes people we are living on their own. People who do not have a need for a cake that serves ten but still enjoy the occasional treat.
Two, when there are little bits of things left over, not enough for a full something or other, I have options.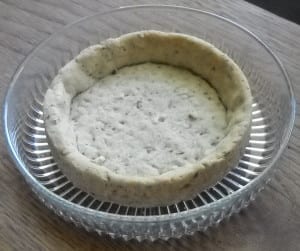 Here are a couple of examples. Last week I made pecan shortbread and used the last of the dough to create a pie bottom. Once baked and cool, I wrapped it up and put it in the fridge. Most varieties of a rolled or icebox cookie dough will work but stay away from cookie batters as they will be too soft. Left over pastry works as well.
This week, 10 pounds of blueberries arrived and it became very simple to finish off a mixed blueberry pie to take down the street.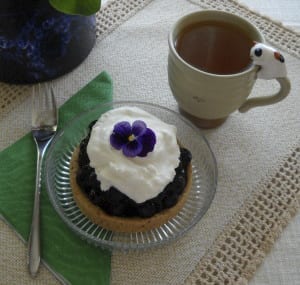 I used:
1/2 cup blueberries
1/4 cup water
1 Tbsp. sugar
1 – 11/2Tbsp. cornstarch
1/2 cup blueberries
Mix the water, sugar and cornstarch together in a small pot until smooth. Add in the first 1/2 cup of blueberries and cook until the sauce is thick and clear and some of the blueberries have popped. Take off the heat and mix in the second 1/2 cup of blueberries and cool the filling.
Spoon filling into shortbread shell and top with sweetened whipped cream. Done!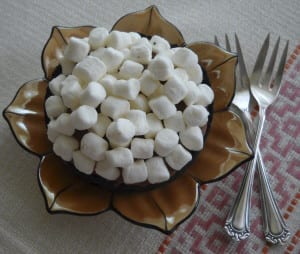 The second option is to use a small portion of a recipe you are working on anyway. This example is Hot! Frozen Hot Chocolate Pie from earlier this week. I simply reserved a bit of the pie base and filling for the 4 inch spring form and no one knew the difference.
Use any recipe you are making and pop just enough aside to make someone happy with a tasty surprise.
Next to no extra work for you and an opportunity to share the love and show someone you care.