This is, in many ways a "standard" recipe, a starting point from which to have a little fun depending on the season. You can tweak the nuts and flavourings with what is in the cupboard, what the family likes or what was on sale this week. We are getting to the end of prune plums but I was able to find a few the other day and since we had guests coming today, I decided to use them up in quick cake. This recipe is excellent for apples and blueberries as well as peaches and pears. The thing to remember though is that plums release a lot of moisture and will need extra baking time, even if it looks done and a toothpick or knitting needle come out clean.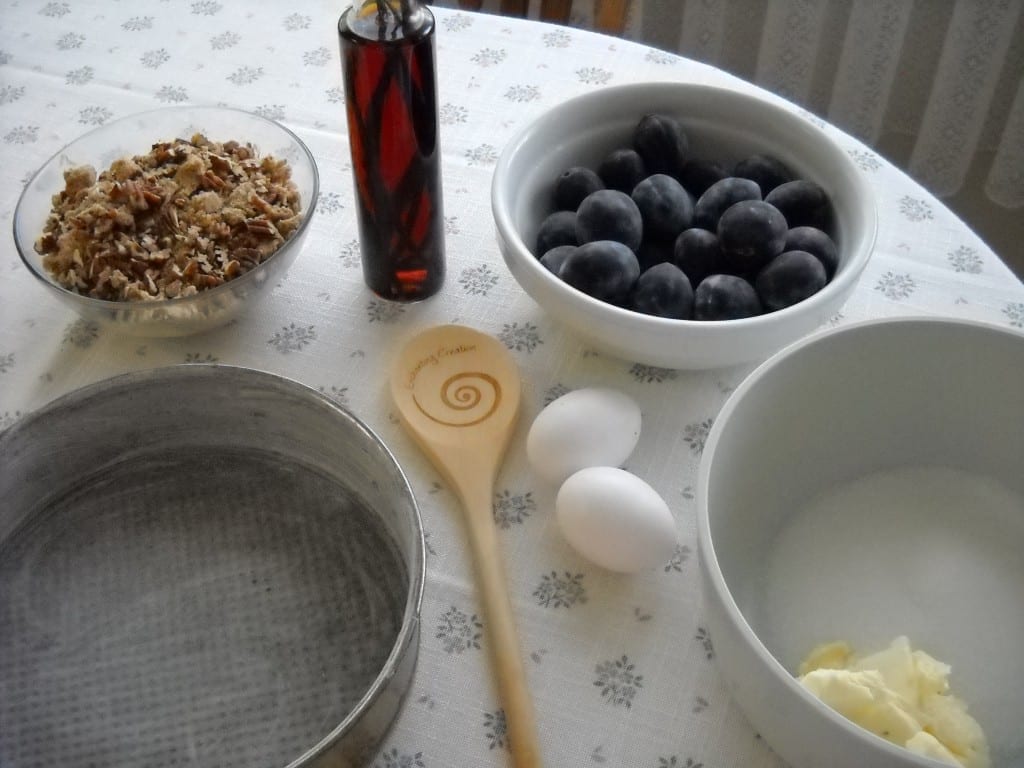 You will need for the streusel:
3/4 cup flour
3/4 cup nut meal/flour/ground
1/4 cup chopped nuts
1/2 cup brown sugar
1 tsp. cinnamon
1/4 tsp. nutmeg
6 Tbsp. butter
For the Cake:
1/2 cup butter
3/4 cup white sugar
2 eggs
1 tsp. vanilla or almond or rum flavouring
1 1/4 cup flour
1 tsp. baking powder
1/2 tsp. salt
14 – 18 Italian prune plums
Dr. C. Norman Shealy, a neurosurgeon and holistic research physician says, "our body is a walking crystal. We store electromagnetic energy. We can receive, we can transmit and we can store electromagnetic energy."
Pam Grout in her latest book, E-Squared puts it this way," The premise of this experiment is that the energy provided by your food is affected by what you say and think. Those items on your dinner plate are not static lumps of nutrition, but rather morsels of dynamic energy that eavesdrop on every one of our intentions. And while nutritionists can't exactly quantify your thoughts to include them on labels, they probably should if we want to make a more accurate assessment of what that can of pork and beans or that package of pasta means to your health. The energy of your thoughts is being ingested right along with the calcium and vitamin D."
So without adding any more guilt for last weeks lack of stellar compassion while riding your broom stick, come into the present moment, release the world outside your hearth and breathe…….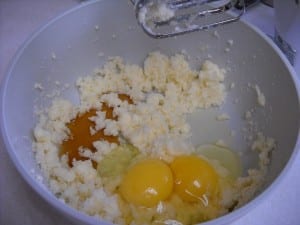 You can use a 9 x 9 inch square pan or a 9 inch spring form. ( I like the spring form because I think a round cake looks that little bit more elegant and everybody gets crust. ) Grease and flour the pan and put aside. Heat the oven to 350 degrees. Wash and pit the plums. I don't cut all the way through but leave the two halves together, like pages in a book.
Start by combining all the ingredients for the streusel in a bowl and using your fingers, knead until the butter is well mixed into the dry ingredients and everything holds together when squeezed. Put aside for later.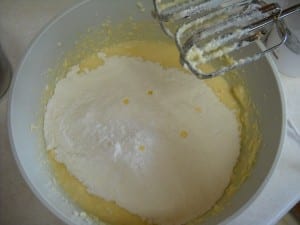 You can use almonds, walnuts, hazelnuts or pecans ( or a combination ) Each will bring a slightly different flavour and crunch factor.
Cream butter with sugar. Add eggs and whichever flavouring you choose.
I used vanilla but rum and plums also go together well. ( Blueberries and pears do well with almond flavouring. )
Beat until smooth and sift the flour on top of the wet ingredients.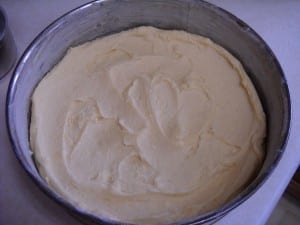 Mix in the dry ingredients. This will be a soft dough, not something pourable.
Spoon into the prepared baking pan and gently spread out the cake to the edges of the pan.
Place the prepared plums on the dough and press down gently.
Top with the prepared streusel and bake for 50 minutes.
Please be sure that your cake is baked through, as mentioned plums are a juicy fruit when baked.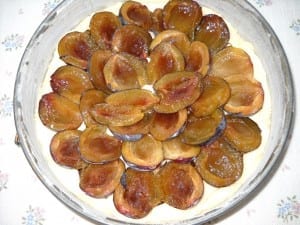 Remove from oven and allow to cool for 10-15 minutes before opening spring form pan. If baking the a square pan, allow to cool completely.
You can dust with icing sugar, serve with whipped cream or do both… as the spirit moves you.
Flavouring the whipped cream with maple syrup instead of vanilla sugar is also a possibility for this tasty tribute to the end of plum season.
Italian prune plums bring back memories of train trips to East Germany before the wall finally came down. Many people there had trees of their own and it was common for me to come away at my destination with bags full as thank yous for the chocolate and cookies I brought along to share with the others in my compartment.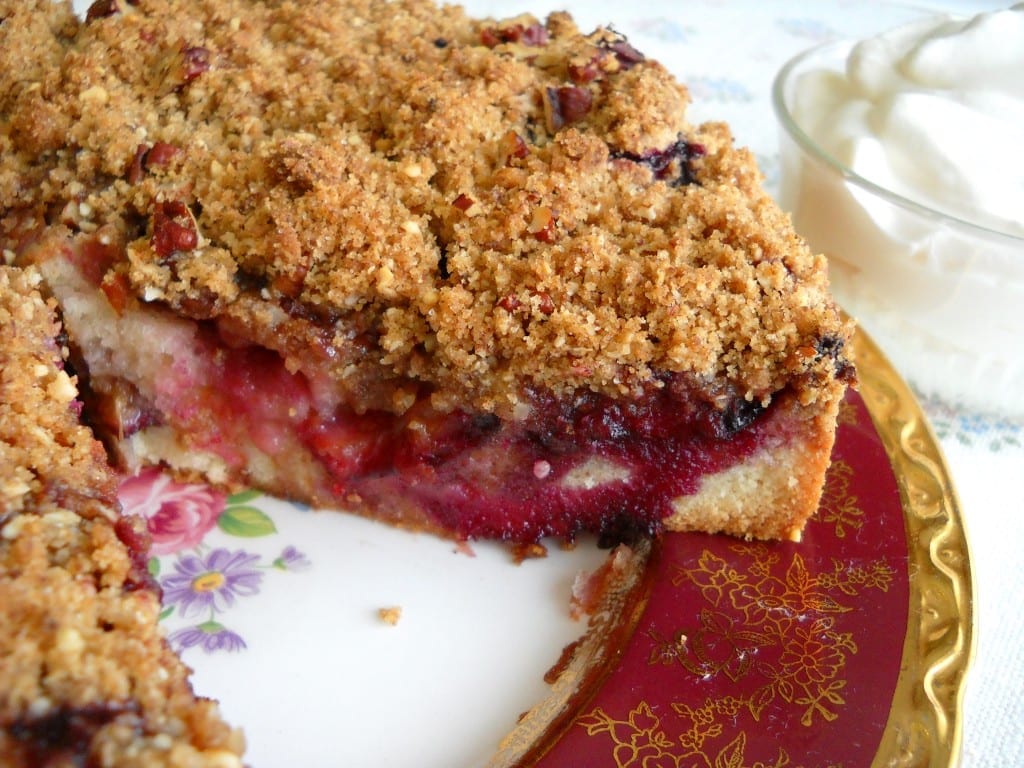 Italian Prune Plum Cake with Streusel Topping from My Kitchen Wand