It is berry season! If you are putting up jams and compotes and shrubs and jellies and sauces, then it is quite possible that you will have leftovers:
Simple sugar syrup
Fresh fruit
Strained jams
Fruit purees
Fruit syrups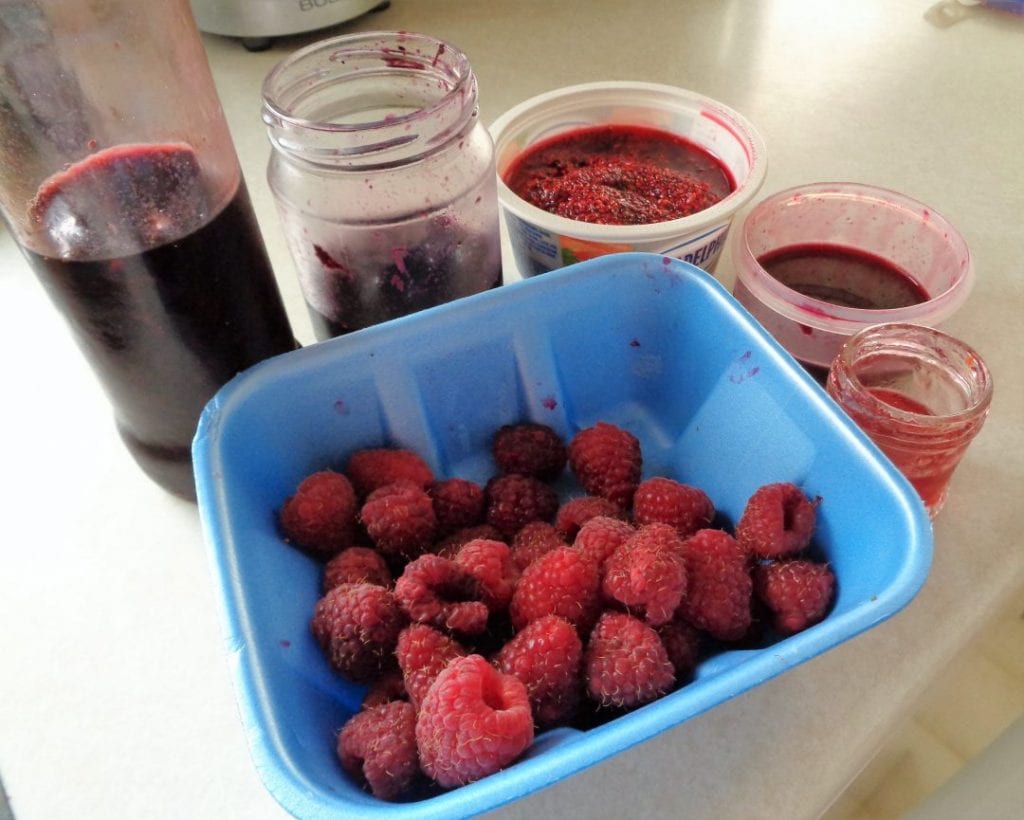 This happens quite naturally when cooking from a recipe that does not match the box size that the fruit comes in or when there is just too much of a good thing that needs to be quickly dealt with.
The solution to all of the left over little bits and pieces is iced tea! and other cool summer drinks. Raspbery puree can easily be added to homemade lemonade and blackberry syrup to soda water. Sun tea gets a boost as well by adding fruits.
Let's start with ice cubes.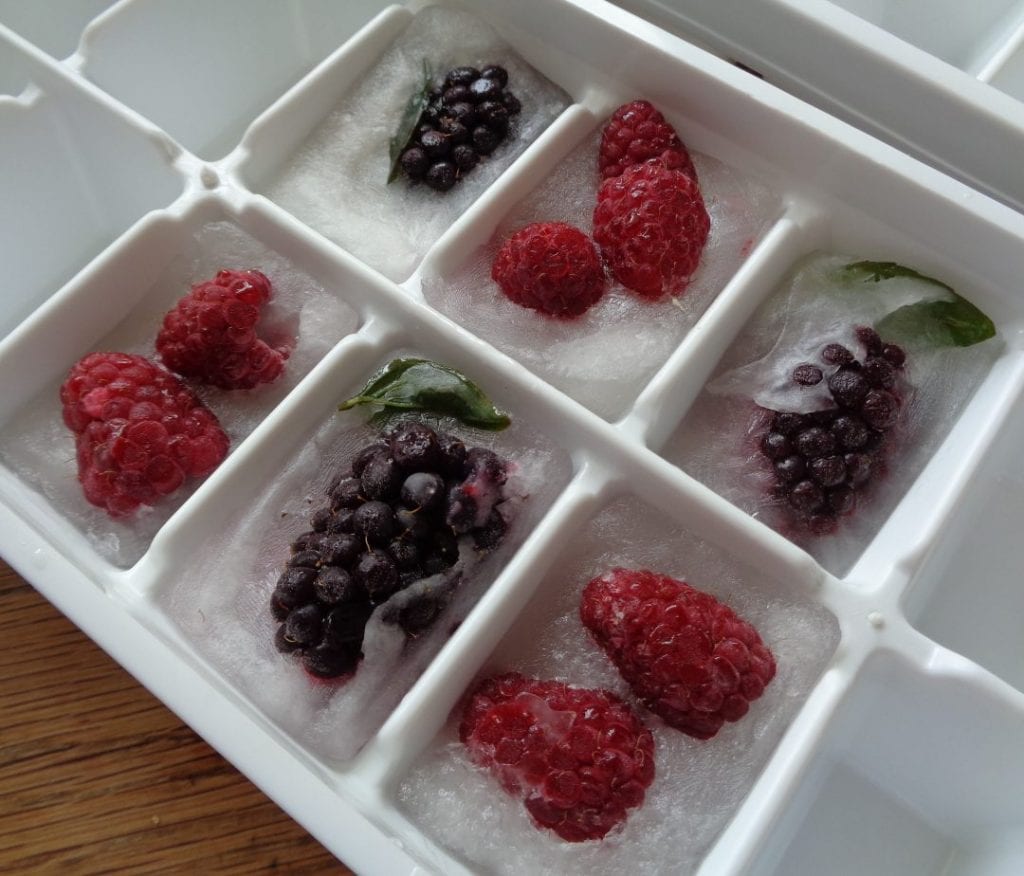 If making ice cubes with water, boiled cooled water will give you the clearest ice cubes, the best for seeing what is inside when adding fruit and herbs. It has been suggested if using tap water to boil the water twice.
The ones above were made with left over simple syrup. They took longer to freeze and melted more quickly but used up the syrup and were added easily to unsweetened tea.
Place a teaspoon or two of liquid in the tray and add your extra fruit and herbs. Freeze. Once solid add extra liquid to cover and return to the freezer. Freezing the fruit first in a small amount of liquid will hold the fruit down when the additional liquid is added. Otherwise they have a tendency to float.
Fill up a tall glass and pour in your beverage of choice.
Teas and Tisanes
Most teas and herbs used for serving refreshing cold beverages work well with a little added fruit juice. Black currant with lemon verbena. Raspberry and Earl Gray. Apricot and Orange Pekoe. So if there was not enough to fill another jar and the left over bits ended up in the fridge, try adding them in when the hot water is poured over the tea or herbs and change up the finished drink by adding another layer of flavour. Just remember to taste before adding any extra sugar as many additions will already have some sugar added.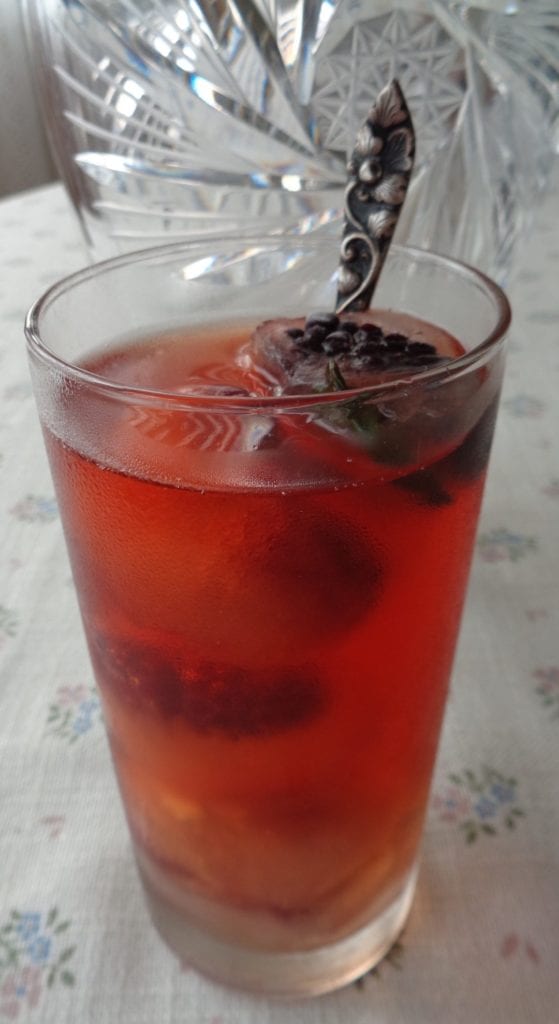 As added tips I put fruit purees into chocolate truffles and ganache when filling cakes. Be careful when adding to quick breads as mixing in the batter can turn it an unappealing gray. Top ice cream!
So before anything ends up tucked away in a corner, forgotten or worse yet, in the garbage, try using up the left overs in cooling summer drinks and kick it up a notch.
You deserve to relax with a tasty break. Right?