Don't get your hopes up. It is not Hallowe'en yet. These are Silver Web Cookies for a community picnic. A chance to gather together for an open to the public social event of catching up with friends and strengthening connections.
Is there a Silver Web picnic or something similar in your community?
My original intention was to decorate some freehand spiderweb shaped chocolate shortbreads with edible silver glitter I had sitting on my supplies shelf. There was a rumour that adding lemon juice or vodka would allow me to paint on the silver glitter after the webs had been piped onto the cookies. Not a successful option. I went with option two, light grey icing.
The good news though was that I was able to recognize that the cookies were too small and make some adjustments along the way.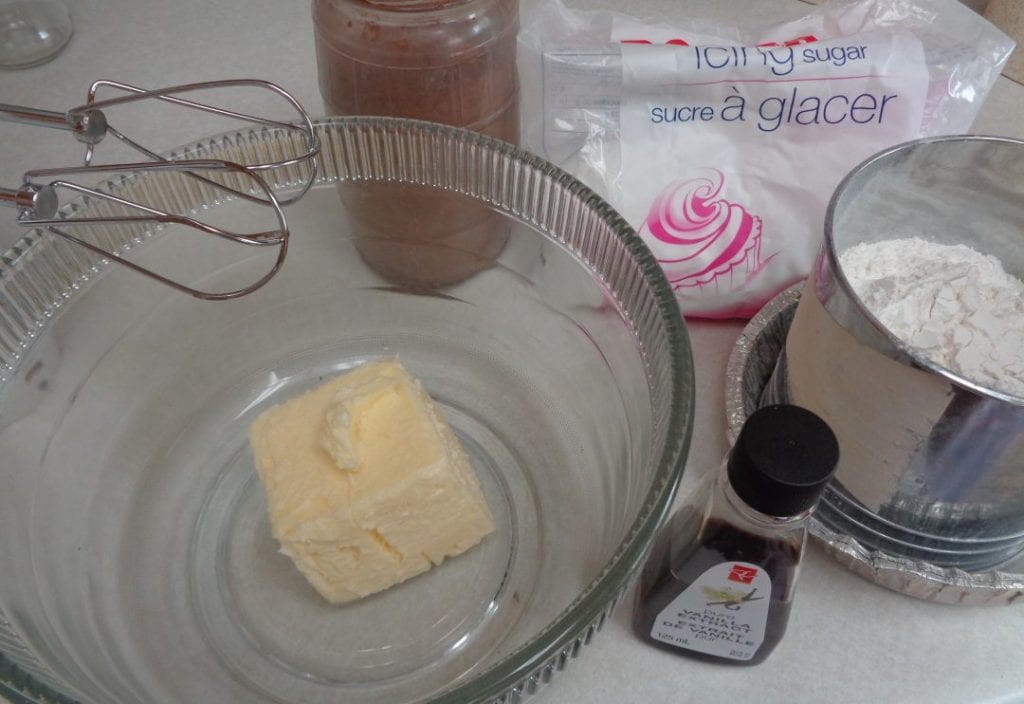 You will need:
1 7/8 cups flour
1⁄2 cup cocoa powder
1 cup confectioner's sugar
1 cup butter
1⁄4 tsp. salt
1 tsp. vanilla extract
This is a wonderful opportunity to focus on intentions. These cookies are being made to share with community. To boost a sense of welcome and to suppport curious attendees in feeling safe. What better energy to infuse these cookies with? Clear your mind, release any blocks and breath deeply, two or three times. Come into the present moment and begin.
Preheat oven to 350 degrees F.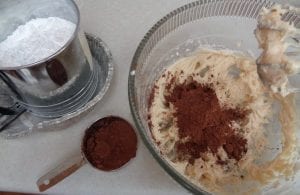 Cream butter until it is light and fluffy. Add the vanilla.
In a sifter add the flour, salt and icing sugar.
On low speed, add the flour/sugar mixture to the butter/vanilla mixture.
I always used a larger bowl than needed when mixing as that stops the flour from flying everywhere. Low is not a known option on my handmixer.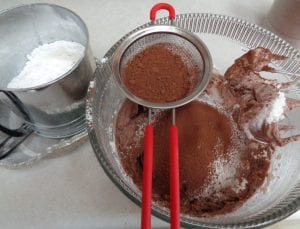 In the picture above you can see what happens if the cocoa is added directly into the batter.
It is best to also put it through a sieve but I like to keep it separate from my sifter. I am not into doing more cleaning than needed.  A simple sieve will work just fine to break up the larger balls of cocoa and pressing a spoon to the stubborn ones will sort out the clumps in no time at all.
Mix well and then using your hands bring the mixture together.
Sprinkle some flour on a work surface and flatten the dough into a "patty" shape before rolling out with a floured rolling pin.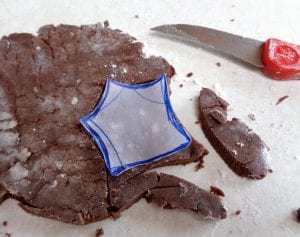 On a piece of paper draw and then cut out the spiderweb. This was my first attempt and I added about an inch to the general size once I took at look at the first batch of cookies. They finished up at about 2 1/2 inches in width. Smaller and the webbing takes up too much space when decorated.
Use the shape as guideline. There is no need for each spiderweb to be identical here and if the knife is not exactly on the cutting line, there is no issue.
Roll the dough out to about 1⁄2 inch thick. Place the guide on the dough and cut out the shape. Transfer to a cookie sheet and bake for about 15 minutes. Check, sprinkle lightly with a little sugar and return to the oven for an extra 2 -3 minutes. The point here is add a little sparkle not to melt the sugar into the cookie. Repeat until the dough is used up.
Cool the cookies before icing. Using a standard butter icing, add a very very small amount of black to create a light gray. Place the icing in a piping bag with the finest tip possible and create the webbing by following the outside of the cookie, bringing a line from each point to the middle ( no need for it to be the exact center ) and then drawing a line half way between the center and outside points from strand to strand. You will be happier with the finished product if the last lines go from strand to strand in a five sided shape as opposed to creating a circle in the middle of the cookie.
Allow to dry before packaging.
The community that I live in, has actively worked at creating twinning relationships between faith communities. Through working together on projects to support the homeless, formally inviting the gurdwara, temple or church down the street to celebration gatherings and opening discussions to share the themes that are the same and those that are different. Work has been actively started to open deeper lines of communication.
The number of solitary practitioners and paths within this community can make it challenging to do something similar. It is however well worth the effort.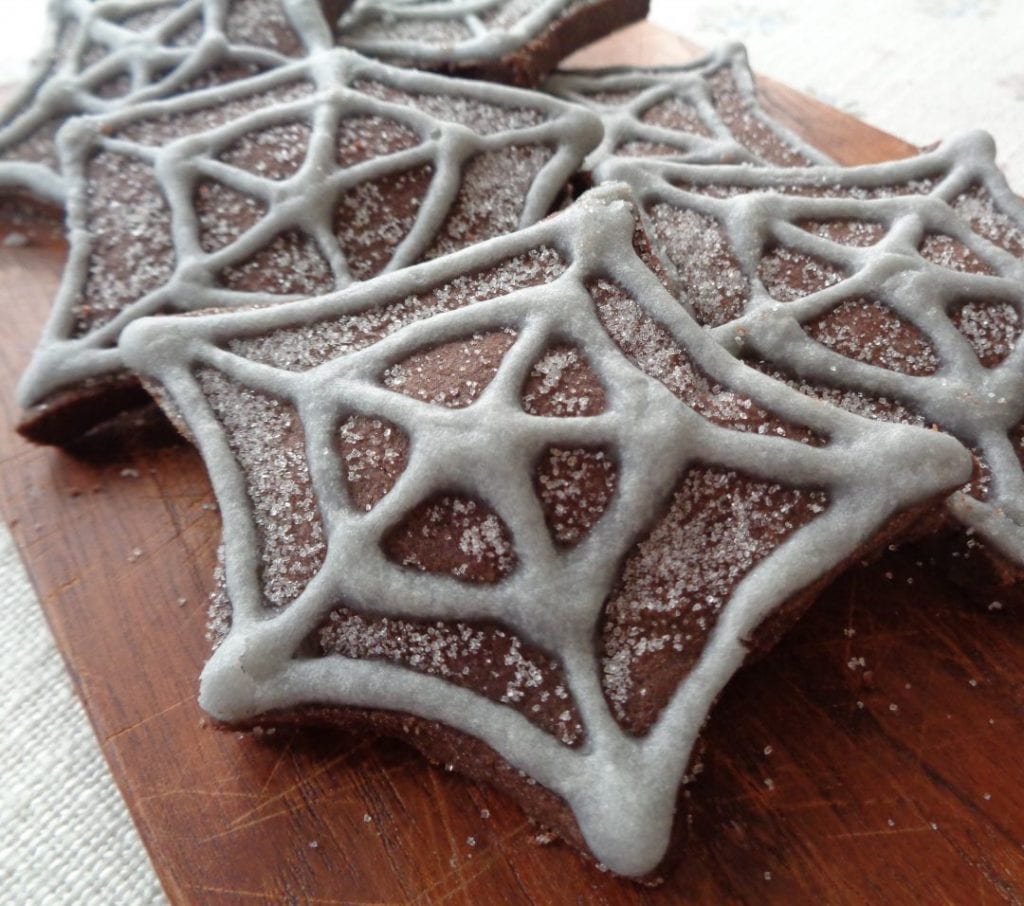 Silver Web Cookies from My KItchen Wand