In this part of the world a typical weather pattern for right now is colder, wetter, weather, until school starts and then we are back into warmer days with a lovely cool breeze to take the edge off. Perfect outside weather from my point of view, just until our badly needed rainforest rain returns and hopefully helps douse the forest fires burning all over British Columbia.
There is lots of basil this time of the year but before it all ends up in pesto, try it as an addition to your next batch of lemonade. As it happened I had some limes left over from a batch of Practical Magic Banana Bread I have yet to post. It uses limes and coconut. So instead of making just a lemonade, it was included as an extra kick before the limes were past there best.
Basil originated in India and Thailand where it was both a culinary herb and medicine. Among other energies, basil is connected to attracting both money and suitors, placing a leaf in your wallet or cash register is said to attract money.
In Haiti, this connection includes sprinkling basil soaked water over the threshold of a business to attract customers and keep thieves out.  Erzulie is the Haitian Voodoo goddess of love and basil is her protection herb. Also an Italian symbol of love, placing a pot of basil on the balcony where a woman lives meant she was ready to receive suitors.
Peacemaking and making up after a disagreement are other areas where basil is said to be helpful.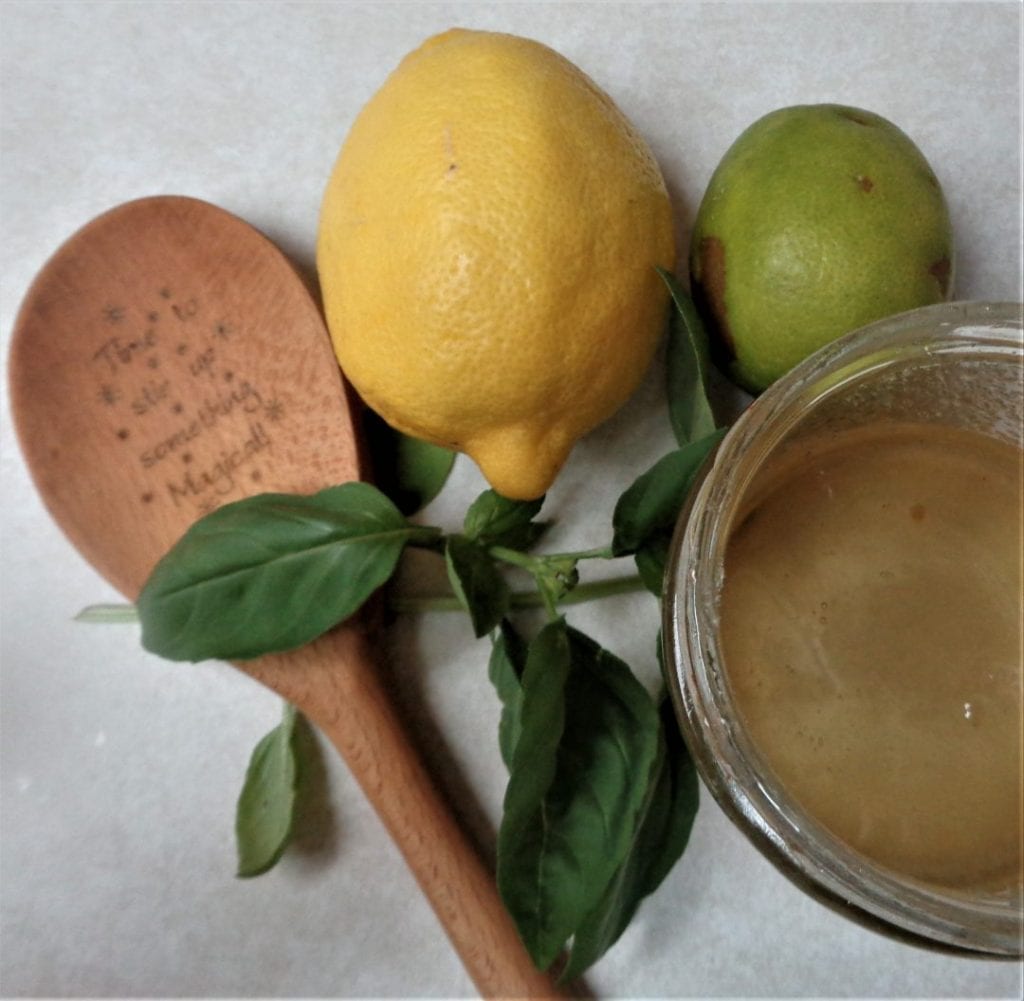 You will need:
1 stem of fresh basil
6 Tbsp. honey
1/4 cup lemon juice
juice of 1 1/2 limes
water, still or bubbly
a few small basil leaves as garnish
Clip the basil with a thank you to the plant for its donation to your libation. Gather the ingredients and bringing everything together, forcus your intention in the present moment. Take a deep breath in and hold. Release is on the outward breath. Exhale letting go of the nigglies that keep you from being….here….now. Begin.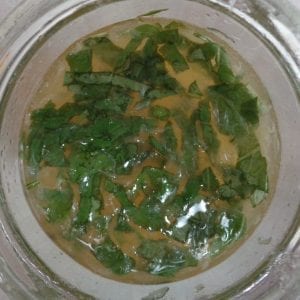 Combine the basil, honey, lemon and lime juices. This can be done by muddling the basil with a little of the honey and then adding the remaining honey and juices.
It can also be done by finely chopping the basil and then adding the additional ingredients.
Either way, stir well and then let the mixture sit for 15 – 20 minutes so that the flavours can combine before pouring the mixture through a fine sieve to hold back the basil pieces.
If not serving right away, store in the fridge until ready to use.
To serve, mix several tablespoons of the mixture with either still or bubbly water. Adjust quantities to taste and pour over ice.
More honey if you like things sweeter, more basil just because, more juice for extra tartness are all just fine. This is a starting point that can be adjusted to personal taste. A little vodka for adult "kids" this coming Labour Day?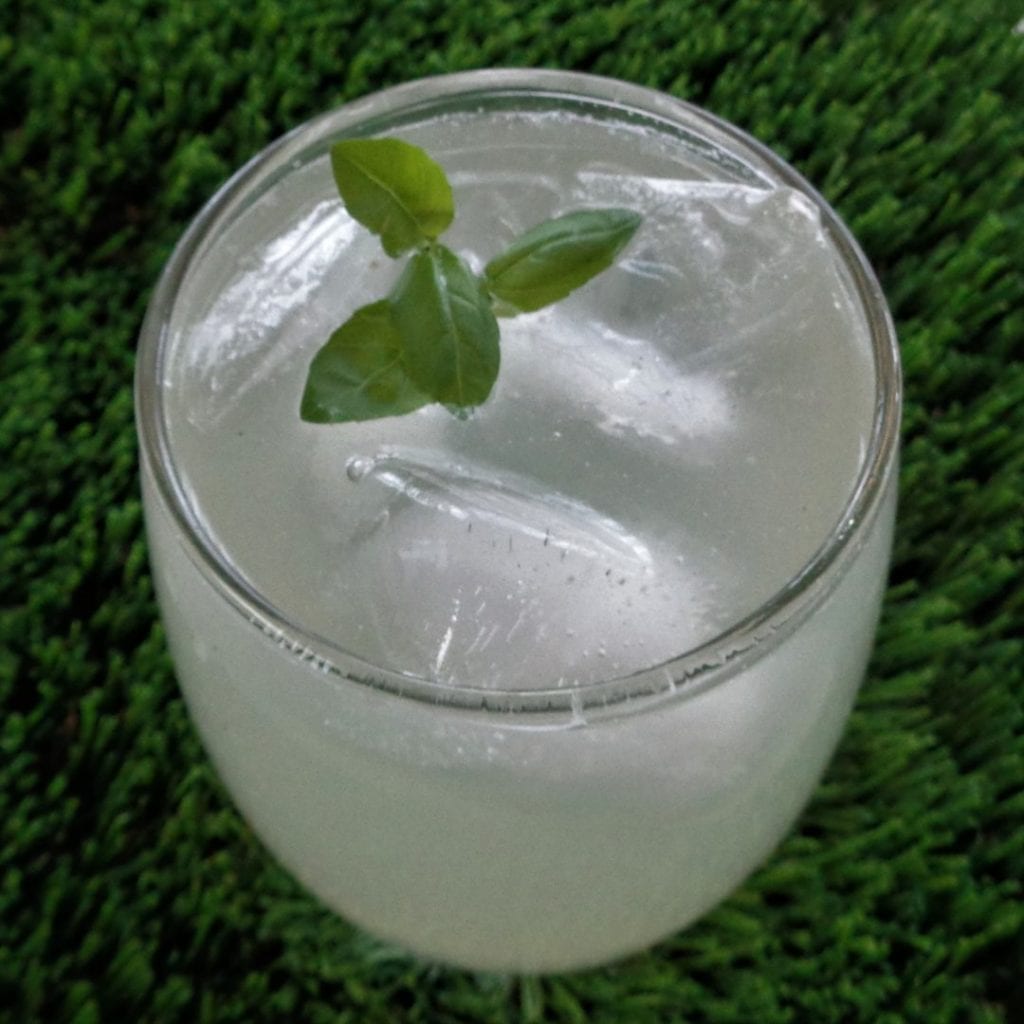 Garnish with small basil leaves and serve for a tangy and refreshing beverage while there are still warm and sunny summer days to enjoy.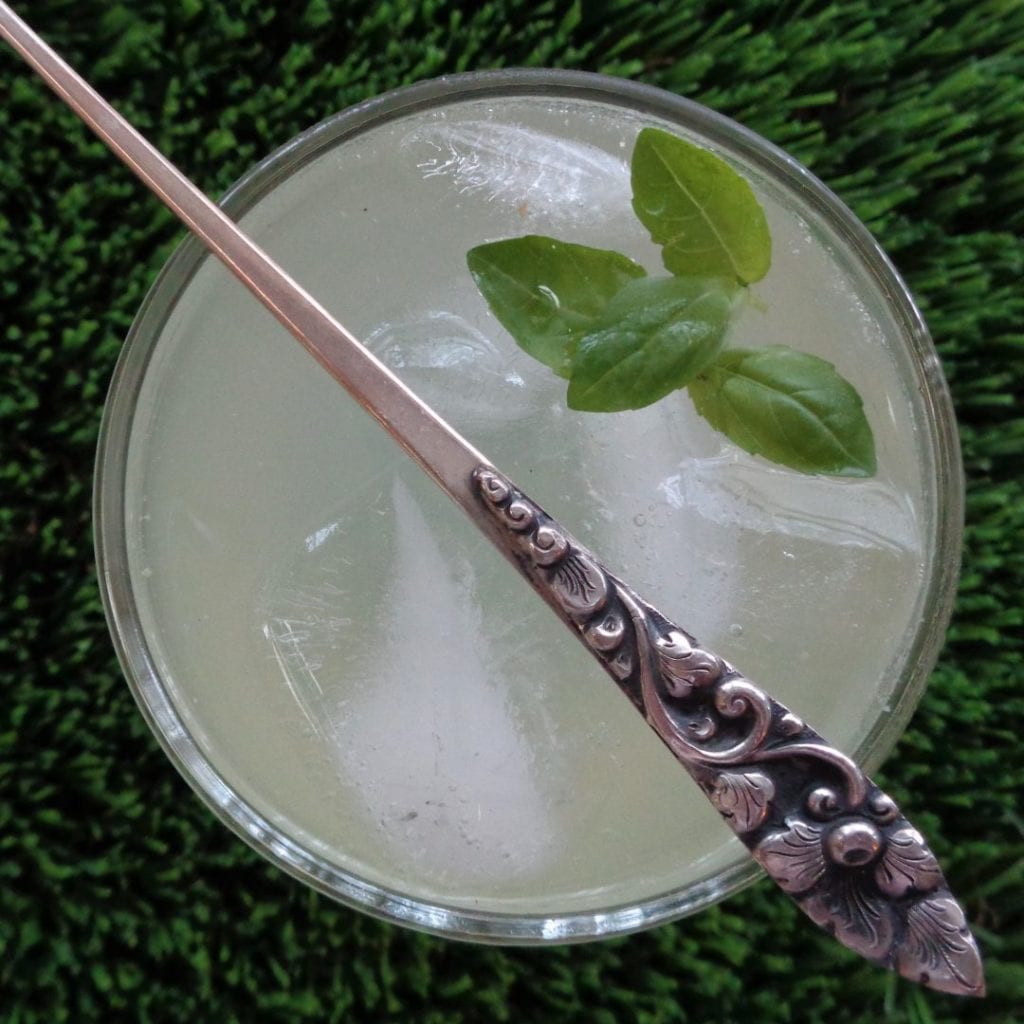 Lemon Basil Limeade from My Kitchen Wand