For several years I was a bit of a support person for an Afghan Sewing Cooperative. To be clear the members were from Afghanistan. This was not a quilt making group.
One of the unplanned benefits to me was the trying of many new, tasty dishes and on very hot days, Doogh was a cooling solution to any hydration issues.
Made with yoghurt, mint and cucumber and finished with salt and pepper, Doogh is nothing like lemonade or soda pop and also not really like an Indian lassi either. It is so easy to tweak to the strength and thickness that best suits your taste buds and aids in replenishing the fluids and electrolytes lost on hot summer days.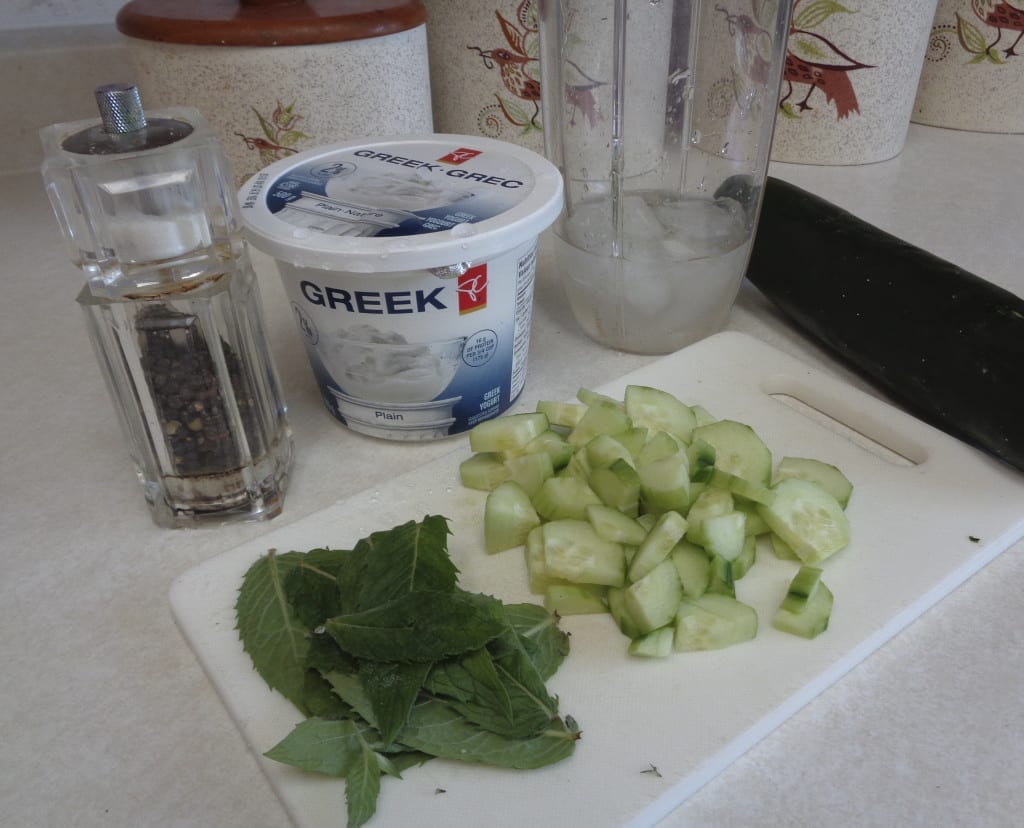 You will need:
1 cup plain yogurt
1/2 cup cold water
4 ice cubes
1/3 english cucumber, chopped or 1 Persian cucumber if you can find one
6 mint leaves, chopped
1/4 teaspoon salt
pinch or two of black pepper
extra mint leaves and sliced cucumber if garnishing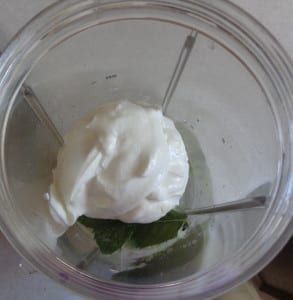 Leaving out the garnish, add all the ingredients into a blender strong enough to break ice and process until smooth.
You will have a very pale green mixture with bubbles on top.
Easy, peasy.
Store in the fridge if not serving right away.
Pour into glasses and garnish when ready to serve.
Eating fresh mint is thought to help ease gas and aid in digestion. It also increases the digestion of food by aiding the flow of bile and relaxing the muscles in your digestive tract. Among other things, cucumbers help keep your hydration up, assists in regulating heat in the body and flushes out toxins.
Now doesn't that sound better than making your bloodsugars spike?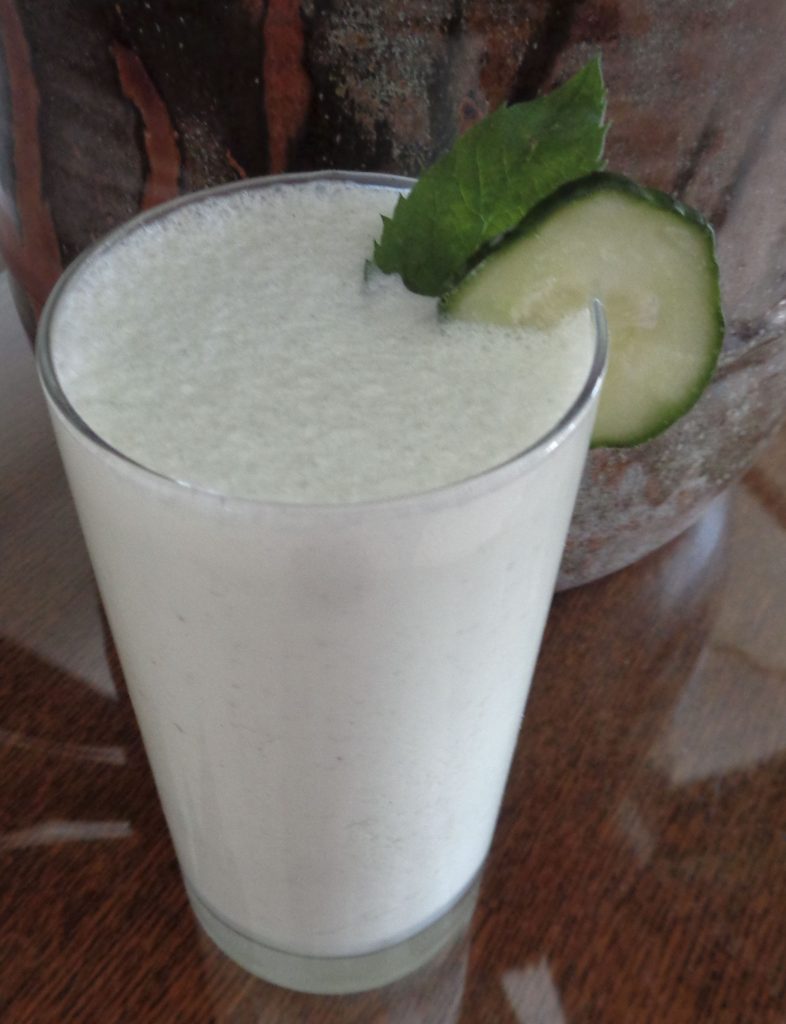 Cucumber Mint Doogh from My Kitchen Wand