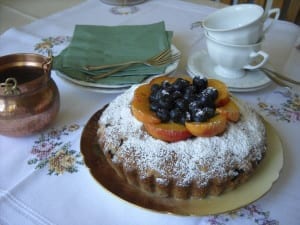 Food has fashion.
Popular flavours and food ingredients come and go. Some like bacon, hang around for a little longer….but eventually change comes.
The hot "new" thing these days are naked cakes. I see them at weddings and on display in bakeries. For me, the really nice thing about the current fashion is the ability to reduce refined sugar content by not icing.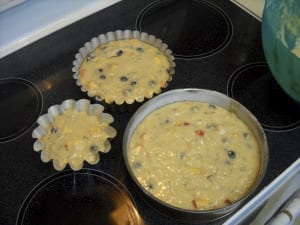 Much of what I share is about celebrations and those are occasions that usually include something a little extra to make it special. I believe you know it is not a suggestion this should be an every day addition to a healthy diet.
Another bonus is the opportunity to use and show off different shapes. A regular spring form pan is lovely for cutting, layering and frosting but scalloped edged pans and jelly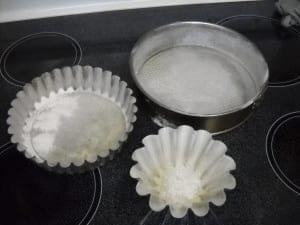 molds among other things offer opportunities to do something a little different.
It is important to ensure with any form that the cake does not stick.
Grease well and then add a dusting of flour or fine bread crumbs to make sure nothing  pulls your cake apart while trying to get it out of the form. This is especially important of there are fruit pieces in the cake that hold more moisture or extra sugar as they have a tendency to stick.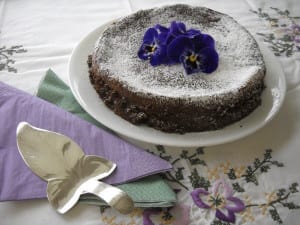 For visual appeal, you can lightly dust with icing sugar before serving.
Or top with fresh fruit.
Or drizzle with coulis.
Or add a dollop of flavoured whipped cream.
Or a couple of tablespoons of thin lemon zest glaze like the little cake below.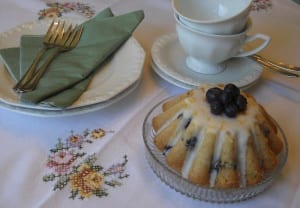 Just enough to be appreciated but nothing that overpowers the cake itself as some icings can do.
Choose a recipe where the flavour and texture of the cake is the highlight and not the sweet icing.
Reduce calories and refined sugar intake while loosing none of the taste. This is  food fashion I can get on board with.