"May the Fourth be with you" is becoming something of an event around the world. I wonder how George Lucas feels about having created a global mythos or if he even thinks about it?
If you would like something simple for tomorrow, this will fit the bill. No need for full costumes and light saber practice. If your rooms are covered in Star Wars paraphernalia, Princess Leia Curls and Tatooine Blue Bantha Milk will probably be nowhere near enough reverence for Jedi and Sith and Wookies.
Princess Leia's most iconic hair style were her pinwheel "buns". She was in them for most of A New Hope and they are easy to recreate with bread dough making a change-up for breakfast, happy after school snack or something for your bag lunch. I will let you explain the blue milk to your co-workers.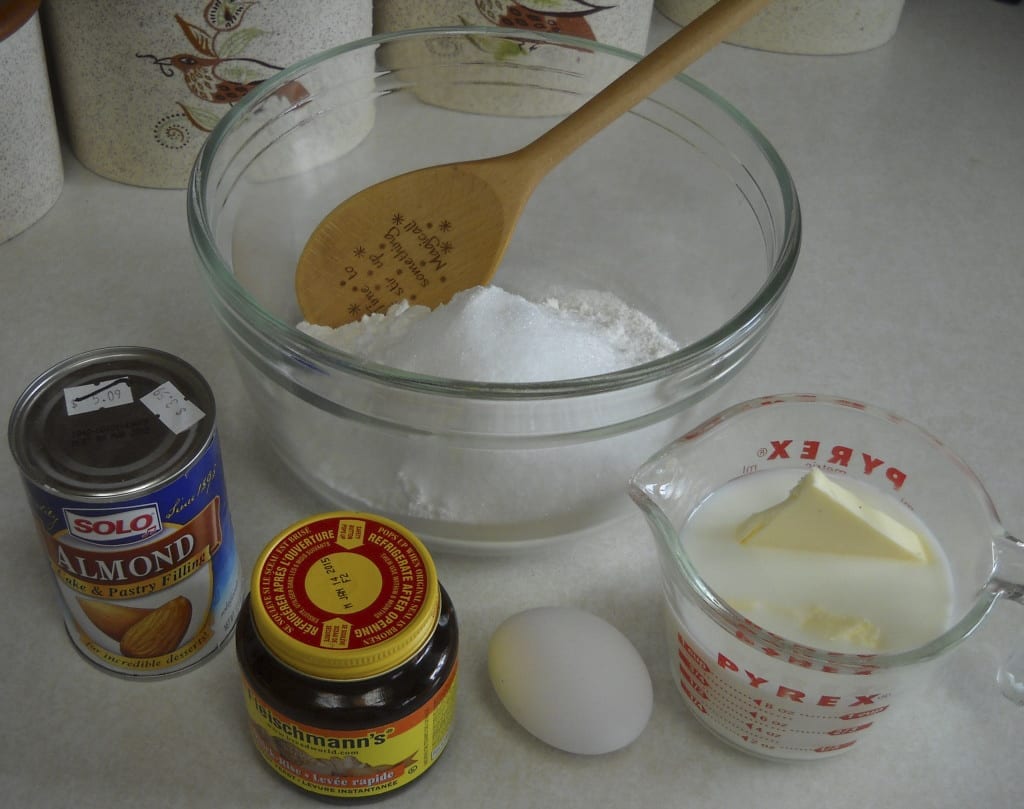 You will need:
2 1/4 cup flour + 1 cup flour
1 Tbsp. rapid rise yeast
1/4 cup white sugar
1/2 tsp. salt
3/4 cup milk
1/4 cup water
1/4 cup butter
1 egg
1 tin Solo almond filling
honey to drizzle
milk
Blue Food Colouring
Flavouring (optional)
Take a deep breath and connect to The Force within. As Yoda has said, "For my ally is the Force and a powerful ally it is. Life creates it, makes it grow. Its energy surrounds and binds us. Luminous beings are we, not this crude matter. You must feel the force around you; here, between you and me, the tree, the rock, everywhere, yes, even between the land and the ship." Begin.
Measure and combine all the dry ingredients in a bowl. Stir. Place the milk, water and butter in a cup and heat in microwave or place in a pan and heat until the liquids feel warm and the butter is melted (about 105 degrees).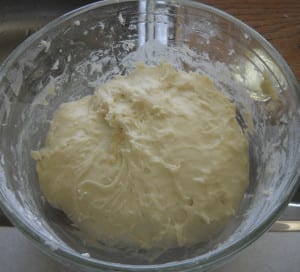 Pour the liquid into the dry ingredients and add the egg. Using a hand mixer beat for about one minute to combine and then add in the extra cup of flour. This dough will be very soft and if you use your hands they will get sticky and it will be messier to handle.
If you choose to do this part by hand instead, make sure your hands stay clean by adding a layer of flour to the dough as needed. The hand mixer worked great though and it was done in one third the time.
Allow the dough to rest for 10 minutes, before continuing. Grease a 9 x 12 pan or cookie sheet if you prefer more space between the buns and put aside.
Dust your workspace and place the dough in the flour. Turn the dough over so that both side are floured and then roll the dough out into a rectangle about 9 x 12.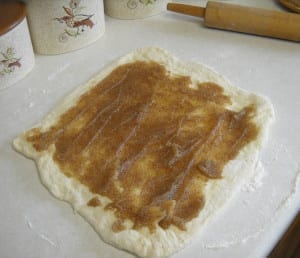 Open the can of almond filling and spread the contents over the rectangle of dough, leaving about an inch free at one end.  (I took this picture before I was finished spreading the filling but it was the best of the bunch).
I used the can of Solo almond filling because I had never seen it before and wanted to give it a try. Who knew Han had another business on the side? Who knew almonds even grew in a galaxy far away?
It is also possible to use almond butter or chopped nuts/raisins with sugar and melted butter. I was just having fun with the name so tucked the can away for today.
Another thought would be to fill with cheese and fresh herbs and serve as dinner while cuddled up with the kids on the couch for a movie marathon once all the homework is done.
From the opposite end, roll up the dough to create pinwheels and then cut into 12, one inch pieces. The dough will be soft so a serrated knife will work best. Yes, the slices might be a bit squished but you can nudge them back into shape.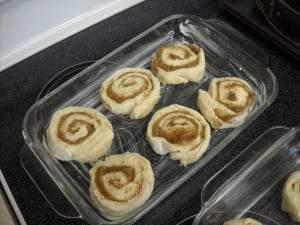 Place the pieces in the greased pans and allow to rest and expand for about 30 minutes or until they are doubled in size.
There are two choices here. The picture to the left shows the curls spaced in a way that will give you soft sides when finished. They will also be more square as the dough will expand into the available room.
Option two is to space the cut pieces farther apart and then as they expand they will not touch each other, making for rounder curls with crunchy edges. There is no right or wrong just personal preference.
Heat the oven to 375 degrees and bake for 20 minutes or until golden brown. If you make them today for tomorrow morning, under bake a little and then reheat in a toaster oven before serving. Drizzle with honey before serving warm with butter on the side.
These should take about 90 minutes start to finish.
Now for the Tatooine Blue Milk all you really need is milk and a VERY little bit of blue food colouring. However in doing my due diligence I have learned that Bantha milk is considered a sweet drink and therefore the addition of a little bit of vanilla or almond flavouring is something you could choose to add. Serve cold.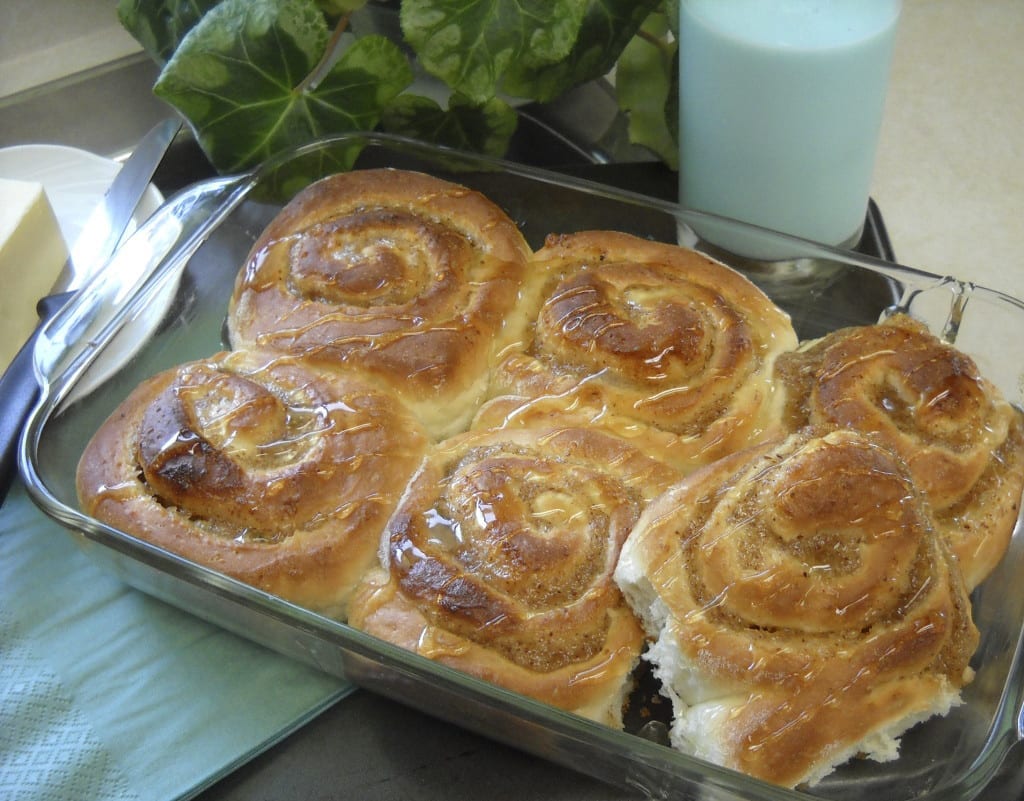 These were the finished product when baked together……
and these were the ones that were baked with more room around them. They therefore got crunchy sides all round and look more like Princess Leia's curls, the first time we see her in A New Hope.
R.I.P. Carrie.
May the Force be with you, today and always.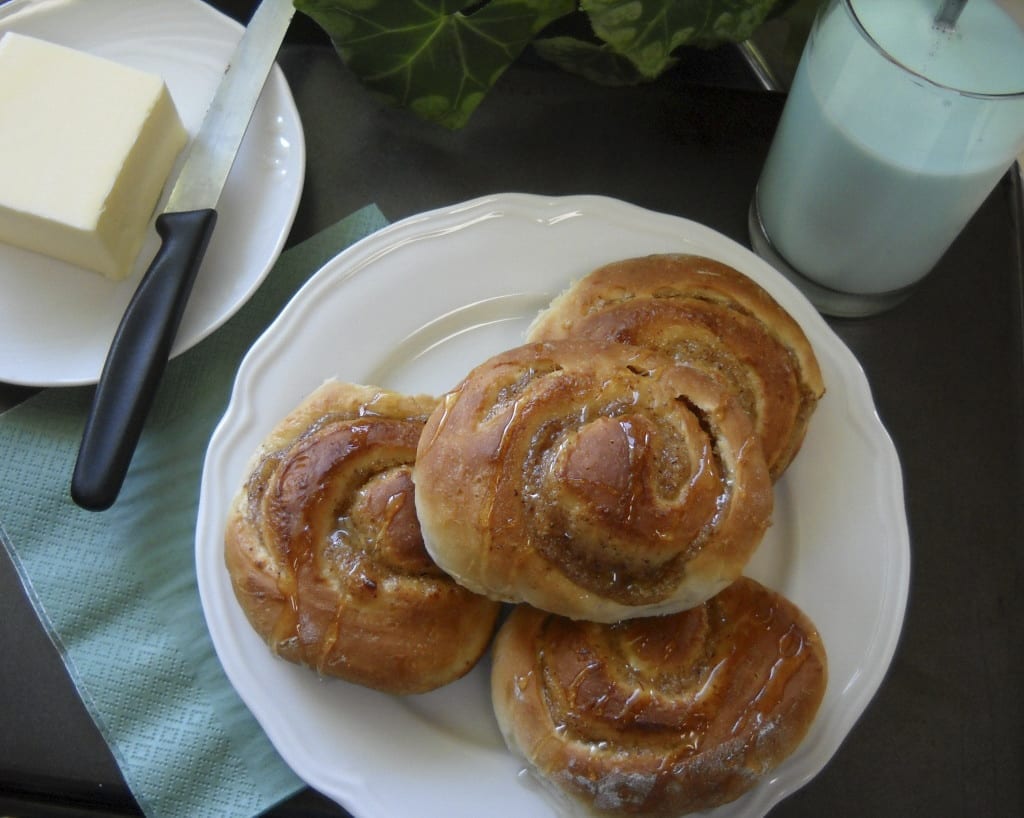 Princess Leia Curls with Solo filling and Tatooine Blue Bantha Milk from My Kitchen Wand